learn how to use instagram's new IGTV feature to promote clips from your podcast
Just when you thought that marketing and podcasting couldn't get any more fun and innovative, there's a new development that does just that. Instagram has recently released Instagram TV, or IGTV. Instagram originally introduced video to its regular platform five years ago, and then released Instagram Stories two years ago, but IGTV is a massive upgrade to the previous limitations of IG Stories.
The release of IGTV crushes the previous limitations of IG Story's 15-second clips by allowing users to upload videos that are up to 10 minutes in length (Select creators will be able to upload videos of up to an hour).
Yes, that means you can share a significantly long segment from your podcast to Instagram through IGTV. It supports the same vertical videos as IG Story, but because of the extended format, allows for creators to develop a whole new world of longer form content.
How to use Instagram TV to promote your podcast
As you can expect, this could be pretty useful for marketing your podcast. Instagram has just over a billion active monthly users. If you put your podcast content on IGTV, you have another way to broaden your audience and reach even more people, whether it's your current customers or people discovering your business for the first time.
The other cool thing is that IGTV automatically focuses on the content creators that people already follow and watch on Instagram, so you'll pop up easily to your followers. Plus, the app starts playing video automatically as soon as its opened – just like watching regular TV – hence the name, IGTV. Isn't marketing great?
Before You can share Podcast clips to IGTV, You need an IGTV channel
Don't worry. This is easy!
Creating an IGTV Channel is easy. Think of it as a sub-channel of your main Instagram account.
If you're in the Instagram or IGTV App…
Tap  in the top right of Feed, or open the IGTV app.
Tap  > Create Channel and follow the on-screen instructions.
Then, just follow the instructions given to you in the app. IGTV is kind enough to walk you through it!
If you are using Instagram on the web
Open your web browser and go to Instagram.com.

Go to your profile and tap or click IGTV:
Select Create Channel and follow the on-screen instructions.
IGTV allows users to upload video clips from your desktop
This is huge, so pay attention.
Unlike regular Instagram, which only allows for uploading pictures using the mobile app, with IGTV, you can now upload content right from your desktop! This is groundbreaking for creators and Wavve users like yourself, since you can now easily go from editing, exporting, and uploading, right from your browser.
First, open Instagram.com and sign in.
Second, go to your profile.
Third, click IGTV.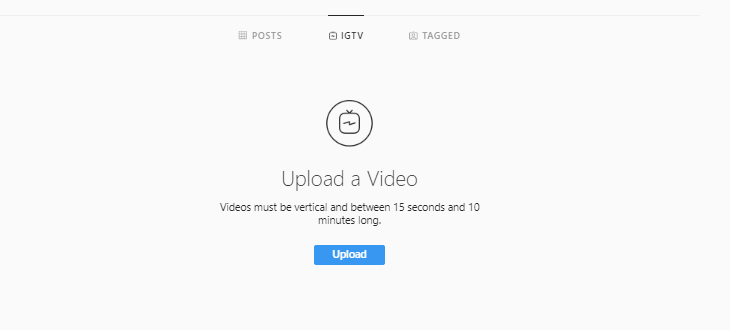 Fourth, click Upload a Video.
Fifth, follow the instructions Instagram gives you. The website will walk you through this.
And there you go! You're on your way to creating your very on IGTV channel. And then you'll be able to interact with your audience and share your content in a unique, innovative, and creative way.
How to use Wavve to create your podcast videos
Okay, great, so you've got the IGTV channel. Now you just need the videos to go along with it.
Wait a minute. Video? Isn't podcast an audio medium?
Well, it used to be. But not anymore! With Wavve you can turn your podcast into video that looks great and illustrates the audio of your podcast. Wavve allows you to make your podcast a little more interesting than just a straight line and a button that tracks how much time has passed. Now – how can you create video out of a podcast using Wavve?
Here's the step-by-step:
Create your free Wavve account.
Use Wavve to create your vertical video design. This will auto-format your generated video to the proper specs for IGTV. 
Customize your vertical design. All you need is a background image. Ideally, this image would be formatted in 720 x 1280 (we suggest using Canva.com for creating great images).  
Head to the Create page to combine your new design with audio to create a video formatted perfectly for IGTV. Just pick your design and upload an audio file. Be sure to review our pricing plans which determine how much video you can create in a month. Currently, the max clip length per video 15 minutes. 
If needed, trim your file down to a smaller segment using the trimming tool:
Press Generate.
And then your video will be ready to roll on IGTV! It's as easy as that. You'll be posting long-format IGTV video in no time at all.
READY TO turn your podcasts into vertical videos?
Sign up for a free Wavve account here.
Want more info? Visit our website to see how Wavve makes it easy to turn audio into custom-branded, animated videos for social sharing.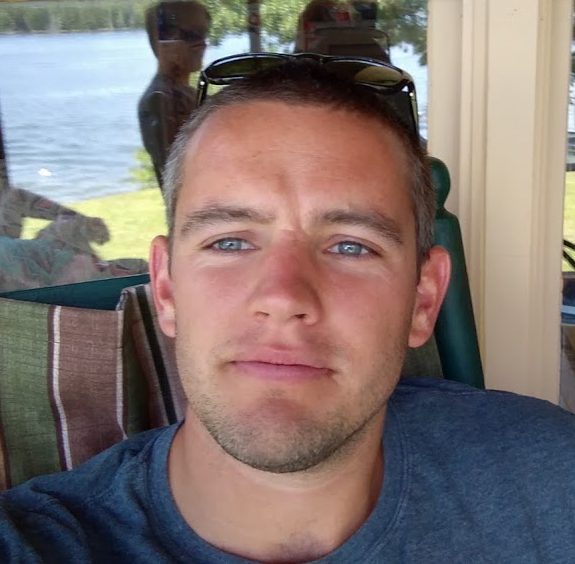 I'm the Founder of Wavve. I love building tools to help content creators better share their message on social media.