Home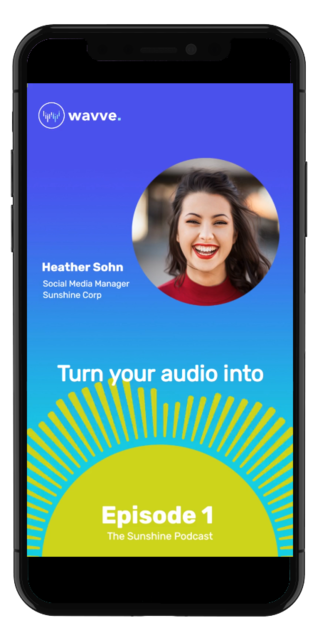 Make Your Audio Snackable for Social Media Influence
Turn your podcast, talk, or music into engaging, easy-to-consume video clips for social media!
Start with Audio. Get Video & Attention. Simple.
Wavve gives you the power to leverage simple audio content to create social videos that drive more reach and engagement around your brand and content. Great for promoting episodes, highlighting guests, and sharing highlight clips. Quickly. Easily. No fuss.
Did you know that 53% of consumers engage with a brand after viewing a video on social media (BrightCove, 2021)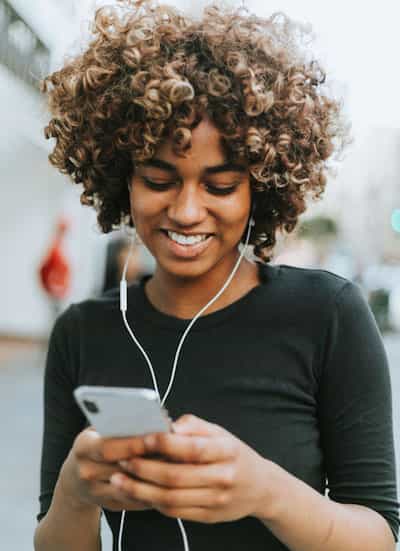 See What Others Are Creating With Wavve
These audio creators are using Wavve to promote their audio on Instagram, LinkedIn, Youtube, Pinterest, & more.
Embrace Being an Audio-First Creator
Our Free & Paid plans come with all the features you need to showcase your audio on social media. No video required.
See What Wavve Users Are Saying

Will You Sit With Me podcast
Podcasters

"Your customer service is first rate! And just to let you know, yesterday I recommended you to a friend of mine who does weekly podcasts!"
Cathy
Podcast Agency

"I've been doing some stuff on my own. I like the service very much and recommend it to my friends."
Jay Zawaski
Podcaster, I'm Fat Podcast

"You guys are great, so grateful I found this (and you all built it). Awesome."

Greg Kulowiec
Podcaster, So We've Been Thinking

"Thank you for creating such a great company. All I want is to say is thank you. You made it super easy. Keep up the great and amazing work."
Austin
Filmmaker

"You're awesome. I'm still figuring this **** out. FYI, your customer service is amazing."
Eddie Cohn
Podcaster, The Downward Facing Spiritual Spiral

"The subtitles in Wavve are amazing!"

Larissa
Media Manager, The Squiz

"Amazing customer support!"
J. Fuentes
Podcast Team, Into The Woods

"I can see a number of uses for your app and will spread the word on my network. Good work!"
Mark Beltaire
Radio Host, WVBI 100.1 FM

"I'll be in front of 300 people tonight, so I'll make sure I give Wavve a plug. Keep up the great work!"

Johnny Watson
Stand-up Comic

"Amazing! Thank you so much for the excellent customer service!!"
Cassandra
Teacher, Healer

"I will def use your product when I have the same need again bc it was super easy to use."
Kelsey
Kentucky Sports Radio

"I believe Wavve is a perfect alternative to my camera shyness. Thank you!"
Avnish Jonny D
Professor

"Wavve is a great service, and your team has always been amazing. Thank you."
Sam Ikin
Founder

"I just wanted you to know that I'm really loving Wavve and have been receiving a whole lot more interaction with my podcasts on social media."
Nar
Podcaster

"You've been amazing. We will continue to praise Wavve as a great tool! Keep up the good work."
Scott
Podcaster, Exploring! Washington State Podcast

Bamboo and Glass podcast
Podcaster

"Wavve is literally the perfect tool I needed for a a super nerdy marketing initiative. Excited!"
Kait
Media Manager

"Wavve is an amazing product, exactly what I was looking for."
The Shot podcast
Podcaster
Share Audio on Any Platform That Supports Video
Converting your audio into animated videos allows you to share them anywhere!