Here at Wavve, we like to sit right at the intersection of social media and podcasting. Our team focuses on helping podcasters share their audio content with the world. We do this by making it easy to create podcast teasers to share on social media, your blog, and more. We think everyone has something important to say and that it should be broadcasted far and wide.
Unfortunately, long-form audio content like a podcast doesn't share well on social media, especially on social Stories (e.g. Snapchat Stories, Instagram Stories, etc.). For one, you can't upload audio content directly on any social platform. And on Instagram Stories, for example, you need to have at least 10,000 followers (or a verified account) before you can include links to content such as a podcast episode.
And even if you do have enough followers to add a "Swipe Up" link, the chances of you capturing their attention to actually listen to your long-form podcast episode is very slim. I mean, how do you expect to catch this guy's attention?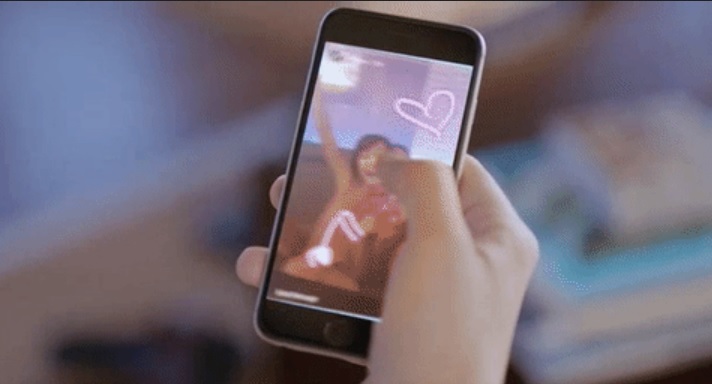 Promote with Podcast Teasers
We believe the best way to capture attention for podcasts on social media is to convert audio clips into animated videos. These podcast teaser videos showcase your audio content accompanied by podcast artwork and eye-catching animations that are easy to share on Facebook, Twitter, and Instagram.
Our online tool, Wavve, makes it incredibly easy to set up and save designs that quickly create podcast preview videos from audio clips.
Are you creating vertical content yet?
Even if you've been using Wavve for a while, chances are you are not taking advantage of Wavve to create vertical content. That's right, you can also create vertical-sized podcast teasers to share on Instagram Stories, IGTV, Snapchat, and Facebook Stories.
In case you haven't heard, vertical videos are performing much better than horizontal ones on social media. It makes sense. The majority of social media consumption is now happening on smartphones. In fact, Lyfemarketing's 2018 study showed that 91% of all social media users access social channels via mobile devices. On top of that, your average person holds their phone vertically when browsing feeds.
Many platforms are now utilizing the "Stories" format (including Facebook, Instagram, and Snapchat). In April of this year, Tech Crunch reported that Instagram and Facebook are neck and neck, with each reporting 500 million daily users in their Stories.
How to Create Vertical Podcast Teasers with Wavve
1. If you don't already have one, create your free Wavve account.
2. Create your first Design. (This includes your image, text, captions, waveform animations)
On the Video Dimensions page, select Vertical. This will auto-format your generated video to the proper specs.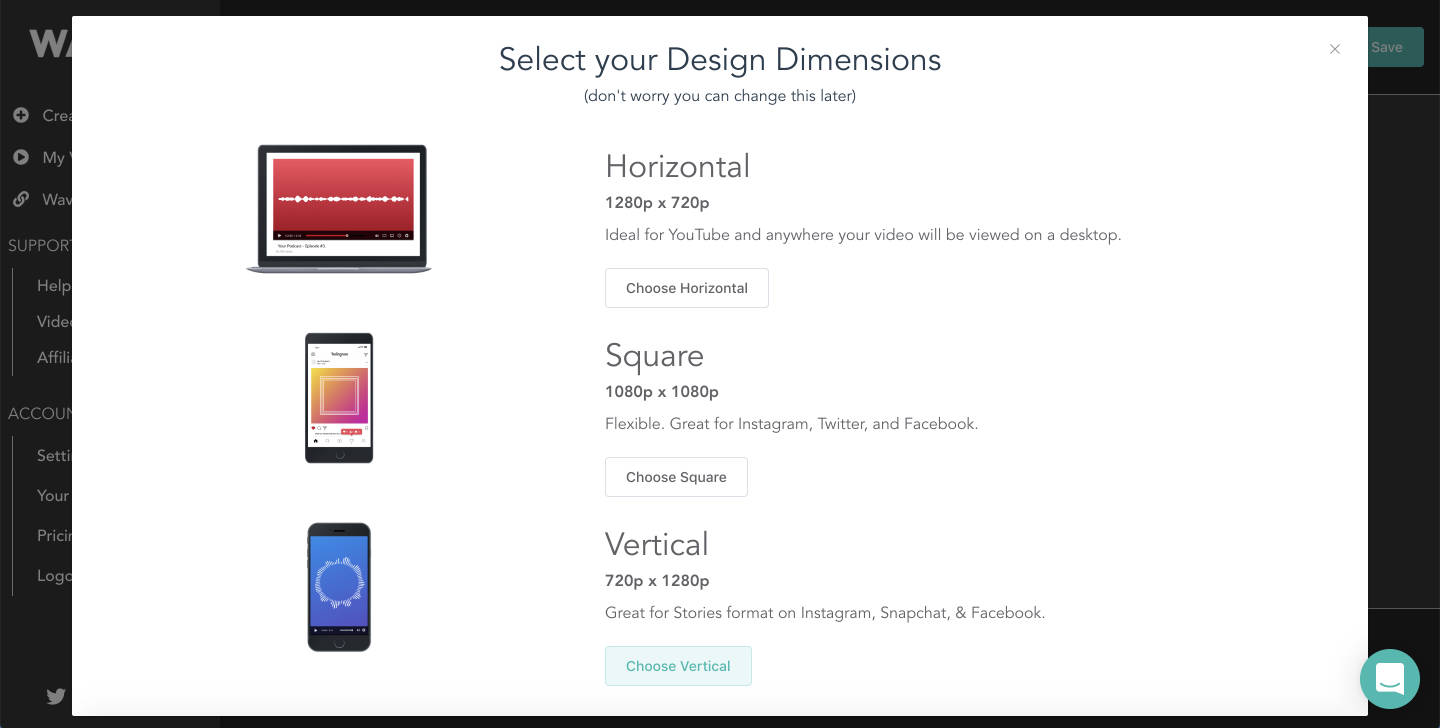 4. Customize your vertical design. All you'll need is a background image (one that's ideally formatted in 720 x 1280.
5. Head to the Create page to combine your new design with your audio. Just upload your audio file (and don't forget to check out our pricing plans!).
6. If necessary, use the trimming tool to reduce the duration of your audio file. Remember that Instagram Stories will only allow you to post 20 second segments. You can split up your clip yourself using a tool like Storeo, or just can allow Instagram do this for you, but it will only use the first 60 seconds of your video.
If you are a podcaster and want to utilize Wavve to create short episode previews, you can visit our website to create a free account or get started with a custom template using a Premium Plan.
Lastly, be sure and tag us on your Instagram Stories (@getwavve), so we can share your podcast teasers with our audience!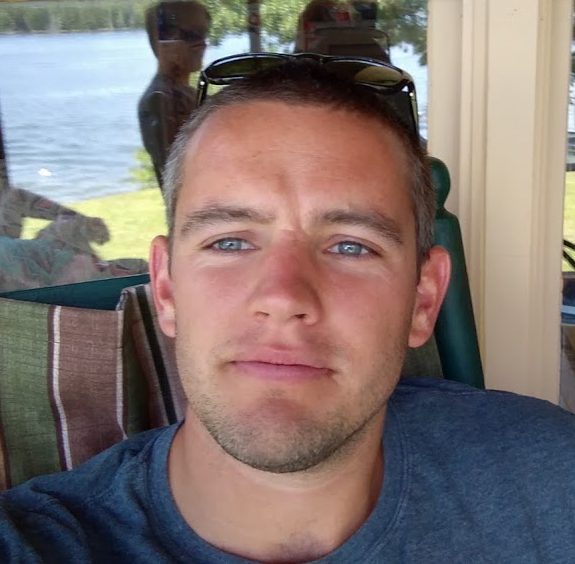 I'm the Founder of Wavve. I love building tools to help content creators better share their message on social media.