Imagine launching an interview style podcast, landing a highly prominent guest, and recording an episode which turned out to be a great discussion. Imagine being extremely excited about that episode only to find guest doesn't share it or promote it on social media. That's a big missed opportunity!
Does this seem like a reality to you? If so, wouldn't it be great to have your guests actually share your episodes?
Most podcasts are discovered by word-of-mouth. Having a guest share the episode on social media can be a great way to kickstart the discussion about your show. But the benefits of having guests share your podcast don't end there. It also serves as social proof that your show is worth listening to, and therefore it can encourage people to give your show a try.
Unfortunately, getting your guest to share your recent episode on social media is easier said than done. After all, if they are worthy of being a podcast guest they probably have a lot of other important things going on.
However, making it as easy as possible for them is going to increase your changes. We're going to walk through some tried & true practical steps you can take that will encourage your guests to actually share your episode on social media!
Put together a media kit
What is a media kit? Great question!
A media kitis a package of the tools and resources a guest would need to share your podcast. You send it to your guest after the interview and they're ready to roll as far as sharing your podcast on social media.
To create your media kit , you can…
Use Canva to Create Podcast Episode Images
Canva makes it easy to  create a graphic to accompany your podcast episode. Visuals that look great will get more attention and notice on social media, which is why it's helpful to have some graphics and images ready for your guests to share. Of course, the image has to make sense to accompany the episode. Since your episode features the guest, you can consider simply using a headshot of the person you interviewed and incorporating that into the graphic.
Need more guidance on creating amazing podcast episode images? We wrote a blog post on this which you can read here.
Create shareable videos of clips of the podcast using Wavve
Wavve allows you to create videos from the audio of your podcast. These videos are super easy to share on various social media channels, and since people love video it'll encourage people to click and watch – and listen.
Here is a great example of showing off a guest in a Wavve video:
View this post on Instagram
If you've already created the videos and they look great, your guests will be more inclined to post them to their social media channel – it's as easy as a few clicks and they'll have a visually appealing video to add to their social.
Create a shortlink using Bitly that you can track
Of course, you want to be able to see how these posts actually do and how much success they have. You can create a shortlink using Bitly to track activity.
Create a short episode description to include with these social posts
It'll be super convenient for your guests if they can just copy and paste an episode description that you've already written to include with their posts. The goal is to make sharing the episode as easy as possible so that people will be inclined to actually share on social media, and if you give them the words ready to use it'll help them out a lot.
Pull some great quotes from the episode
It can also be helpful to have some quotes from the discussion ready to go. That gives your guest even more content to post to social media in convenient little packages. If you've already done the legwork of listening to the episode carefully and transcribing some great quotes, your guest can just go ahead and stick them on social media.
Create social media posts that are ready to go
You can also write out some social media posts for your guests. Again, the idea is to encourage people to take to social by making it easy and fast. People are busy, but if you've already done the work they'll be more likely to take the two seconds to copy, paste, and post than stare at the screen and try to think of something to post on their own.
Once you've created the media kit
Once you've put together the media kit , you need to email it to your guest, along with some encouragement to use it to share about the podcast to social media. Be sure to include instructions for how to use each piece of the media kit – people can't read your mind and it might not be immediately apparent what all of these words, images, and videos are for and how you'd like for the guest to share them.
A process from a real-life podcaster
Ken Cervera, host of the Own Your Truth Podcast follows this process to promote his show after each podcast episode:
After each episode blasts, I send out a Custom email with a little background into each guests story, and include links to the episode, and my mainsite. I then use Wavve to create a post for my guests Instagram feed and stories. I love the template you guys setup. It's super easy to use! I also promote all of my guests businesses/social platforms in the show notes, and outro of each episode.
Wavve can help.
Like we mentioned above, you can use Wavve to create videos from the audio of your podcast. These videos are great for social media, and you can easily send them to your guests and ask them to share them on social. Check out our different plans and decide which one is right for you.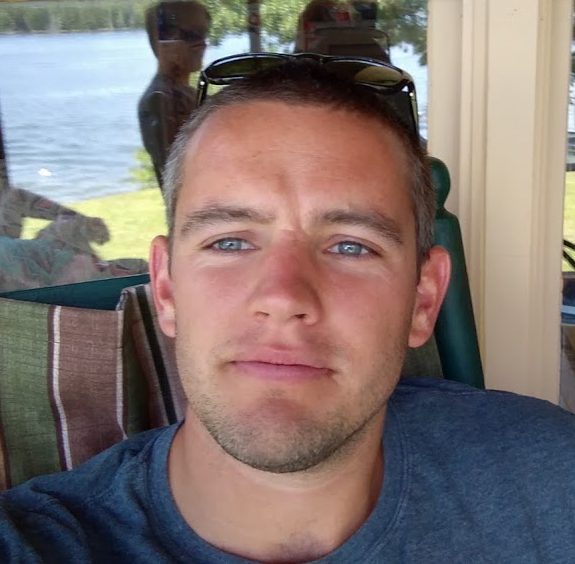 I'm the Founder of Wavve. I love building tools to help content creators better share their message on social media.