In view of the tragic death of George Floyd, in conjunction with other recent events, it seems we all have been forced to grapple with the harsh realities of racism, police brutality, and social injustice to one degree or another. While many reading this post, no doubt, are no strangers to these harsh realities, others of us still have a lot to learn and may be wondering what part we can play in all this. These conversations can be difficult and painful, but having them is necessary for addressing the longstanding divides in our nation. 
Of course, it'd be unreasonable to expect 'listening to a podcast' to provide any semblance of a cure for inequality and injustice. Yet, still, we believe listening is a vital first step. 
Especially if you're someone who has never experienced systemic racism, having resources to turn to can be a helpful way to deepen your own understanding and get the ball rolling on these important conversations. That's why we've rounded up some of the best podcasts containing constructive discussions on issues of racism, police brutality, and more. We hope you find these resources enlightening.
5 Podcasts with Discussions on Racism, Police Brutality, & More
Code Switch is an NPR podcast hosted by Shereen Marisol Meraji and Gene Demby and featuring many journalists of color who tackle the subject of race head-on. This show explores how issues of race and identity manifest in every corner of American culture, from music to poetry to sports.
Episodes to check out: For incisive examinations of police brutality, protests, and evolving views on race, check out the episodes A Decade of Watching Black People Die, Unmasking The 'Outside Agitator' and Bonus Episode: 'Not Just Another Protest'.
Intersectionality Matters is a podcast hosted by Kimberlé Crenshaw, an American civil rights advocate and a leading scholar of critical race theory. This show is an idea travelogue that brings the concept of intersectionality to life by highlighting the work of leading activists, artists, and scholars, exploring the hidden dimensions of some of today's most pressing issues, and helping listeners understand politics, the law, social movements, and even their own lives in deeper, more nuanced ways.
Episodes to check out: Check out Under The Blacklight: The Fire This Time (episode 19). This episode features Keith Ellison (Minnesota Attorney General and lead prosecutor in George Floyd case), Alicia Garza (co-founder of Black Lives Matter), Devon Carbado (legal scholar in Critical Race Studies at UCLA School of Law), Maria Moore (the sister of Kayla Moore, a Black transgender woman killed by Berkley police), and Robin D.G. Kelley (professor of American History at UCLA). Together, these five essential thinkers examine the historic moment of social and political mobilization that George Floyd's death sparked.
Pod Save the People is an American political podcast hosted by organizer and activist DeRay Mckesson, who is joined by co-hosts Brittany Packnett Cunningham, Sam Sinyangwe, and Dr. Clint Smith. This show offers a unique take on the news, with a special focus on overlooked stories and topics that often impact people of color. Plus, each episode features an interview with a guest.
Episodes to check out: Both Keep the Fight (with Justine Barron and Amelia McDonell-Parry) and What Science Says About Police (with John Rappaport) include important discussions on racism and police brutality. The former delves into the murder of George Floyd and the resulting protests, while the latter examines police misconduct and the effects of police behavior on communities.
Even though The Nod just ended (because hosts Brittany Luce and Eric Eddings are preparing to start a new show on Quibi), it's well worth your time to go back and listen through the show. This podcast is all about telling the stories of Black life that don't get told anywhere else, ranging from an explanation of purple drink's association with Black culture to the story of an interracial drag troupe that traveled the nation in the 1940s.
Episodes to check out: Check out We've Been Here Before, the one-episode revival of the show that Brittany and Eric recorded specifically to address the most recent spate of killings of Black people at the hands of police. Then go back and check out their other incredible episodes. Start with Why We're Watching Watchmen, Fearing the Black Body, and How to Make Free People.
So, Here's the Thing, hosted by Laylee Emadi, is a podcast for the creative entrepreneur who is looking for actionable education – without the fluff. The show typically covers topics ranging from growth strategy to self-care.
Episodes to check out: Check out Allyship and the Black Community with Akua Konadu (episode 34). This episode provides actionable advice on becoming a better ally and insight from special guest Akua Konadu, an Instagram Coach who helps entrepreneurs feel confident and empowered to share their story through Instagram.
Do you have any recommendations for podcasts with constructive discussions on issues of racism and police brutality?
Please, share them with us in the comments.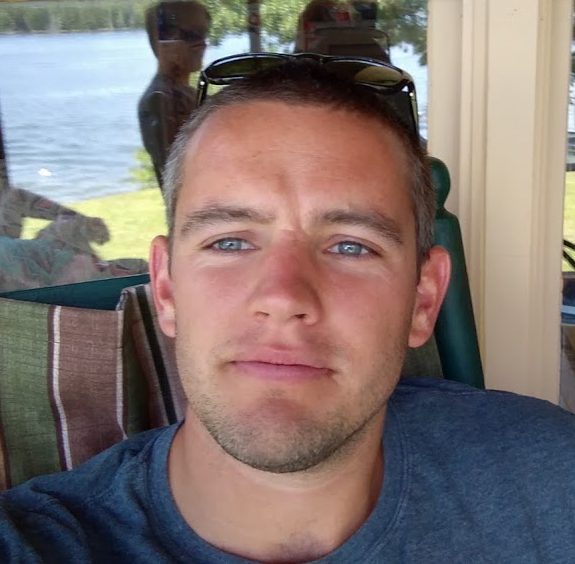 I'm the Founder of Wavve. I love building tools to help content creators better share their message on social media.