With nearly 700 million active users, LinkedIn is an important social media platform to factor into your digital marketing strategy. For one thing, it's a fast-growing platform — studies show that two professionals join LinkedIn every second. It's also a more focused, less frenetic social media option that has great potential for organic reach.
If you have a podcast (especially a business podcast), LinkedIn is a great place to market it. But how can you effectively promote your podcast on LinkedIn? We're here with some of our best ideas.
5 Ways to Promote Your Podcast on LinkedIn
1. Record Episodes on LinkedIn Live
One great way to promote your podcast on LinkedIn is by recording an episode live through LinkedIn's Live feature. The functionality of LinkedIn Live is very similar to Facebook or Instagram Live with one major difference… you have to submit an application to start taking advantage of the feature.
Even though it may take a little more effort to use, the benefits of LinkedIn Live can't be overstated. On average, LinkedIn Live videos get seven times more reactions and 24 times more comments than native videos produced by the same broadcasters. By broadcasting podcast episodes live, you have the potential to increase your organic viewers and draw in brand-new listeners to your show. To find out more about LinkedIn Live, click here.
2. Create a Post About LinkedIn Live
Before you broadcast an episode via LinkedIn Live, you'll want to give your followers a heads-up that the broadcast is happening so they can tune in. And the best way to hype up your next live episode is by creating a LinkedIn post. A few days before you broadcast your episode, create a post on LinkedIn letting your followers know what time you'll be going live, what the episode is about, information on any special guests, etc.
3. Write a LinkedIn Article
You may be wondering… what is the difference between a LinkedIn article and a LinkedIn post (which we mentioned in the previous point)? A LinkedIn post is essentially a status update and is limited to 1,300 characters, which is what makes it a great place for brief thoughts or announcements. A LinkedIn article, on the other hand, can be up to 125,000 characters, which gives you the opportunity to show your expertise and raise your visibility on the platform.
To promote your podcast on LinkedIn, trying writing a LinkedIn article that is essentially a mini blog post about your latest episode. Be sure to include a description of your episode and a call-to-action with a direct link to your podcast. You can even add some show notes, if you have them!
Pro tip: To make life easier, use Duplikit to convert your podcast audio into written content that you can publish as a LinkedIn article!
4. Share a Podcast Teaser Video As a Post
When you're marketing audio-based content (like a podcast) on social media, it's helpful to turn it into visual content. And that's where Wavve comes in. Wavve allows you to convert your audio content into engaging, animated videos that are optimized for social media. Wavve videos are perfect for sharing on LinkedIn because they can give new listeners a quick taste of what your show is like and drive them to your website to find out more.
On LinkedIn, you can share videos up to 10 minutes long as a post. When you upload your video to LinkedIn, make sure you add a paragraph or two that describes your show.
5. Share a Podcast Teaser Video in LinkedIn Stories
LinkedIn recently launched its own Stories feature, similar in form and functionality to Instagram Stories. With LinkedIn Stories, you can share content with your followers that will only be visible for 24 hours. And, just like the LinkedIn posts area, this is a great space to share your podcast teaser video. When you use Wavve to create your podcast video, you can change the sizing of your video with just one click. To optimize your video for LinkedIn Stories, simply select the vertical sizing option when you're creating your Wavve podcast video.
Do you want to promote your podcast on LinkedIn?
If you're brand-new to Wavve, you can create your first video today for free!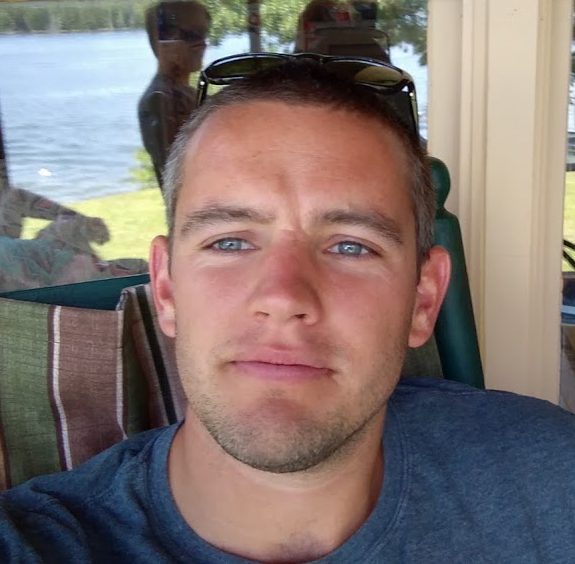 I'm the Founder of Wavve. I love building tools to help content creators better share their message on social media.