When you're strategizing on how to share your podcast across social media, LinkedIn might not be the first platform that comes to mind. But in recent years, LinkedIn has seen a major revival, becoming a much more content-friendly platform with content creators represented in virtually every industry. Approximately 154 million American workers (and 30 million companies) have LinkedIn profiles, and it's still growing… statistics show that two professionals join LinkedIn every second. Not to mention, creators on the platform boast it's a high organic reach compared to other social networks. There is a lot of potential, even for podcasters…
Sharing your podcast on LinkedIn could be a great way to widen your podcast's audience. And, when you use Wavve, it's easy!
How to Share Your Podcast on LinkedIn with Wavve
1. Wavve Videos
If you're not already familiar with it, Wavve Videos is a tool that allows you to turn your podcast into engaging animated videos perfect for sharing on social media. Wavve videos are perfect for sharing on LinkedIn because they can give new listeners a quick taste of what your show is like and drive them to your website to find out more (we'll come back to this soon!). For our best tips on creating Wavve podcast videos, check out this blog post!
LinkedIn allows you to share videos up to 10 minutes in length, so this is a great place to share your Wavve video. When you upload your video to LinkedIn, make sure you add a paragraph or two that describes your show, the episode, anything that will serve to draw in your ideal listeners.
Wavve also allows you to quickly and easily add captions to your video, which is essential when sharing video content on LinkedIn. According to research, up to 85% of LinkedIn videos are watched on mute. By utilizing Wavve's captioning feature, you can extend your video's reach and enhance engagement.
If you're brand-new to sharing video content on LinkedIn, here are a few best practices to keep in mind:
Prominently feature any podcast guests by adding their headshot to your Wavve video design.
Make your video visually compelling by adding a waveform animation (Wavve comes with over a dozen)
Add progress/timer animations so that viewers watching on mute know the video is playing and that they should tune in!
Make sure it's sized correctly! Every social media platform has different specifications for video sizing, which is why Wavve offers pre-formatted design sizes perfect for every social platform.
Scroll down for a great example of a Wavve video on LinkedIn:
Pro tip: Before you publish your video, be sure to add a few targeted hashtags!
2. Wavve Link
Remember when we said we'd come back to the whole website thing? Well, that's where Wavve Link comes in! Wavve Link is a simple, shareable website for your podcast that provides you with a single link to share across all of your social media platforms.
When you're promoting your podcast, you'll likely find a number of links that you need to share over and over again: the link to your latest episode, links to the various podcast players (since everyone seems to have a different favorite), links to your social media accounts, etc. Wavve Link directs your listeners to one website where they can download, subscribe, and connect to your podcast.
Wherever you're sharing your podcast on LinkedIn, whether it's on your personal profile or a business LinkedIn page, you can share this one single link every time. You can even use Wavve Link to build your email list and to track your analytics (so you know which social media platform is driving the most traffic to your podcast).
Are you ready to start sharing your podcast on LinkedIn?
You can start using Wavve to create custom-branded, animated podcast videos or claim your free Wavve Link today!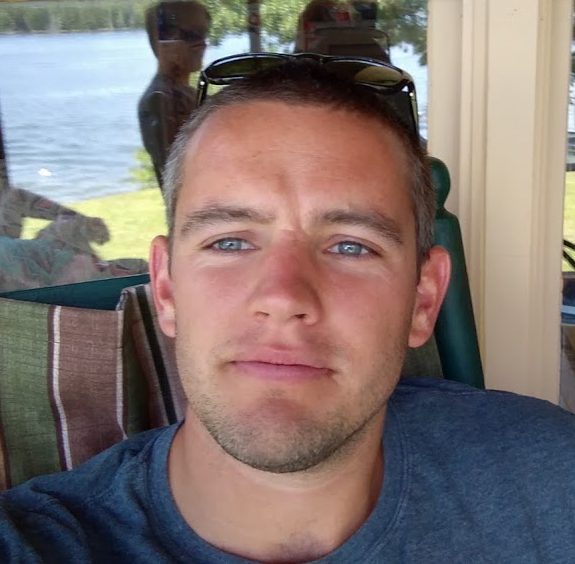 I'm the Founder of Wavve. I love building tools to help content creators better share their message on social media.