For any content creator today, no-code solutions offer convenient options for content creation and content management.
Activities that would normally require an experienced developer, web or app designer, or other specialists can now be done by the content creator using software solutions that require no code.
In this article, we'll take a look at no-code tools, explain what they are, and share some of our favorites with you.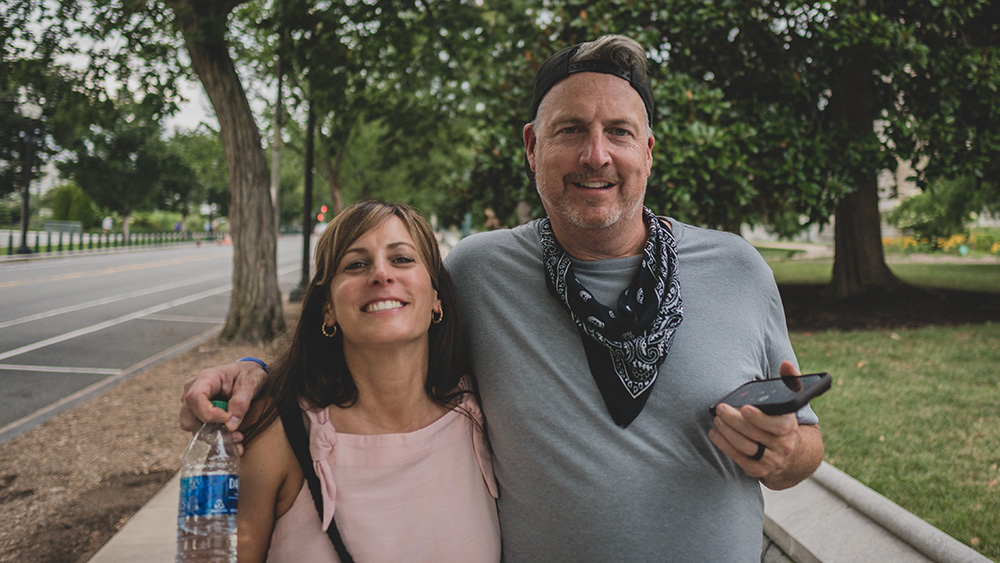 What Are No-Code Solutions?
No-code is a programming movement or technique that removes the need for coding skills. No-code solutions or tools are platforms that enable users to complete various tasks like web design, app development, etc. without having coding knowledge.
To replace the need to code, these platforms use Graphic User Interface (GUI) tools. This doesn't necessarily mean that there is no code involved behind the scenes. Rather, it simply means the company that creates the tool handles the coding aspects for you. You merely click, drag, and drop on the screen to get the result you want.
The benefits of using no-code solutions
Makes life considerably easier
Saves time
Promotes flexibility
Enables adaptability
Enhances accessibility
Improves collaborative capabilities
Reduces on-going costs
Removes technical bottlenecks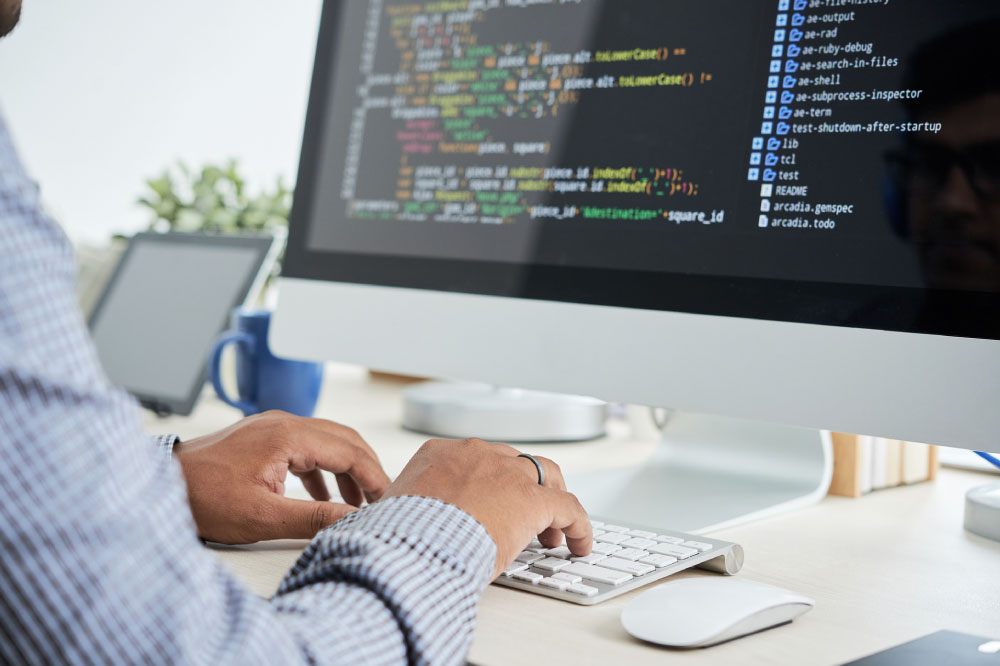 Seven Convenient No-Code Solutions To Use As A Content Creator
There are a variety of no-code tools available in the market. Practically all non-coders can find a tool in whatever area they need. Marketing? Design? Analytics? More tools launch each day.
Here's a list of some handy no-code tools to check out to help you create content more easily.
1. Wavve
Wavve enables audio creators to make engaging marketing videos for social media. Above all, Wavve saves time by reducing the complexity and steps involved.
You can convert your podcast, music, or audio file format to a video format easily for more engaging marketing. Simply import your audio episode or file, drag the visual elements you want onto the canvas, and generate your video. You can even caption it if you want.
In other words, there are no complicated timelines, Github conversion libraries, or code to know. As a one-person podcaster, audio-book narrator, voice actor, or educator, you can take care of your marketing without breaking a sweat.
2. Webflow
Website, app building, and design used to be monumental tasks. Just getting a basic web page done could take hours of coding by an experienced web developer.
However, with no-code solutions, you can get this done in no time.
No-code app or web design platforms like Webflow allow users to drag the elements they like and drop them into their desired place. This means easy personalization and allows you to create beautiful websites with minimal effort.
You can use ready-made templates, make menu choices, move blocks around, and more.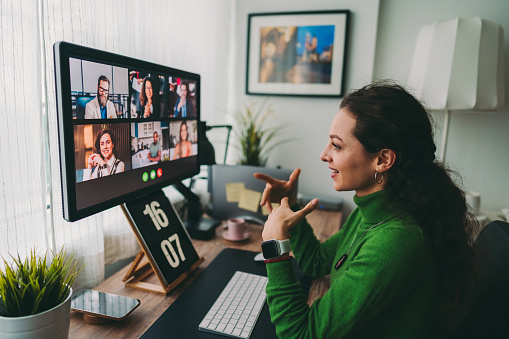 3. Bubble
Bubble is for those creators who want their own app but don't have the budget or the coding skills. Studies have shown that audience engagement with apps is much higher than with traditional websites, across both Android and iOS users.
No-code app builders like Bubble are an easy way to guarantee your audience sees your best content, because apps can notify listeners even when they are not checking email, or even using the app.
The speed, personalization, and branding that a dedicated app can offer your content as a destination is powerful over alternatives.
4. ClickUp
Whether you're working in collaboration, in a team, or on your own, having a central space for your project is vital.
This is a space where you can store all your documents, manage tasks, share updates, and more.
ClickUp is an all-in-one workspace that tracks tasks and processes, shares notes and documents, and allows for easy collaboration with your team. It's an amazing no-code solution for project management.
If you've tried others on the market in various roles or jobs, you may be pleasantly surprised by ClickUp. As a content creator working in unique ways, this may be a better fit.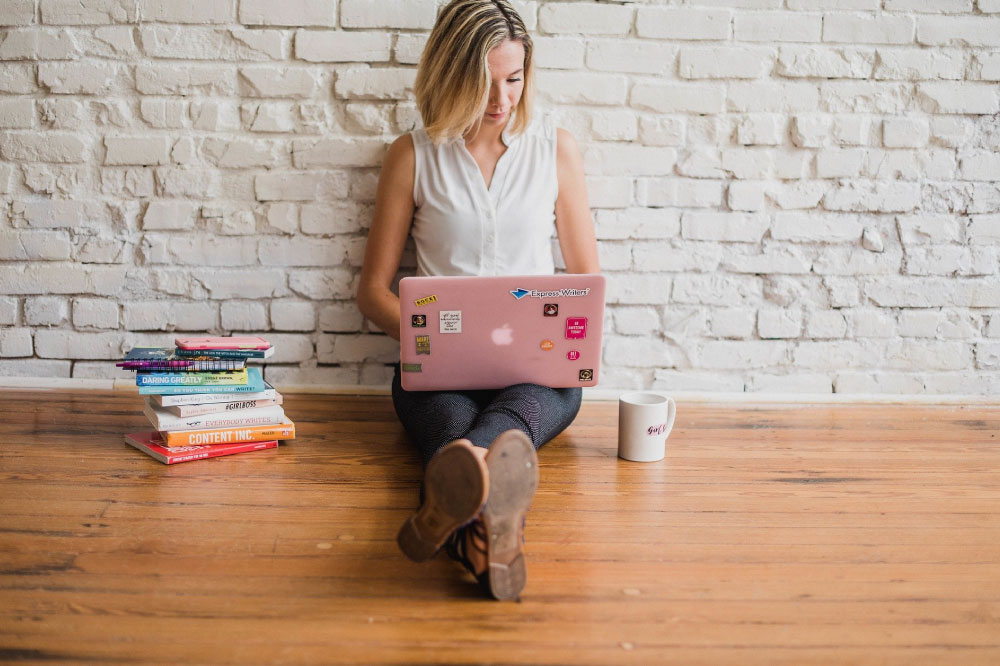 5. Google Analytics
Not surprisingly, of all the amazing powers of no-code solutions, analytics is the area few content creators want to use, let alone custom code or build. Doing the math required to crunch the data that Google Analytics can automatically generate for you boggles the mind.
With it, you can get insights into what content is performing the best, getting the most clicks, where those clicks are coming from, and other advanced reporting.
You can sync the analytics platform to other digital platforms you use for insightful cross-platform analytics. Of all the tools on this list, Analytics delivers the steepest learning curve.
However, as you move between systems and tools as a creator over time, Analytics is the faithful friend that is always there giving you a consistent view of your content engagement data.
6. ConvertKit
There's no way you can talk about content creation without including marketing. Platforms like ConvertKit make it easy to manage marketing tasks through scheduling and other features. These include CMS capabilities, sales, and support team collaboration, automated email campaigns, e-commerce, and more.
For instance, you can create comprehensive marketing campaigns to promote your content, whether it's on social media, through email marketing, or on your website.
ConvertKit also has embedded analytics features that can help you monitor the performance of individual emails or the overall campaign. It is a comprehensive no-code marketing tool with a suite of features that would have taken a coder many months to put together as seamlessly.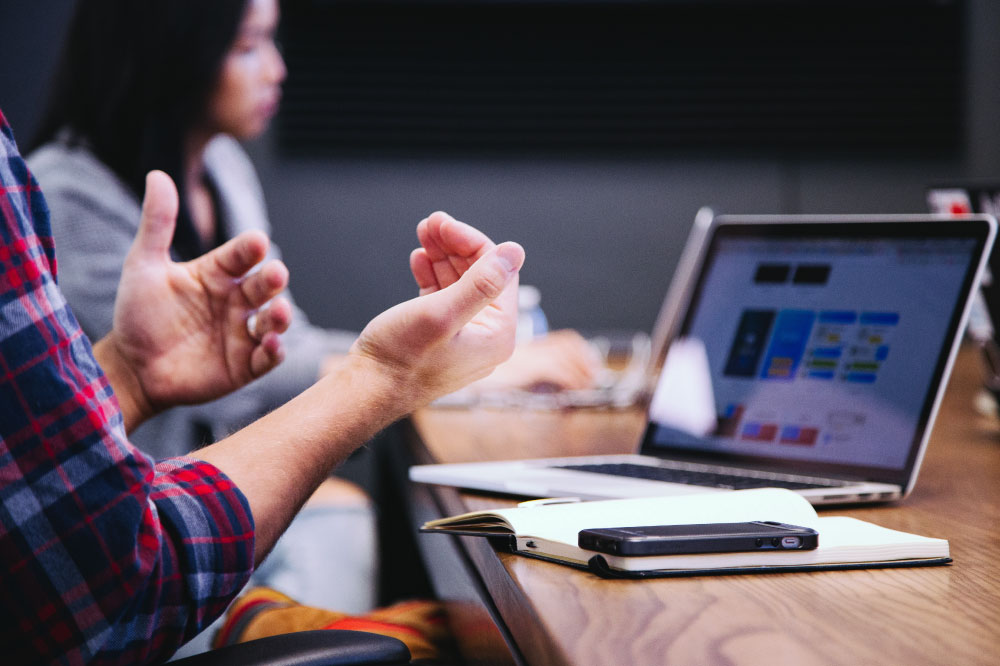 7. Zapier
Today, automation is a key part of many creative brands or businesses. Automation can save time and reduce workloads. Therefore, content creators are using it to schedule social media posts, send emails, sync systems, and many other tasks.
Zapier is one of the best automation solutions on the market. It integrates with a range of digital platforms, acting as the glue to enable them to work together. All without code!
Allowing content creators to automate tasks in different areas of their workflow gives back more time to create.
For example, podcasters are using Wavve with Zapier to automatically create an eye-catching video from an MP3 audio clip they dropped into Google Drive. After that, Zapier posts the completed wavve video to YouTube, Facebook, and Twitter automatically.
Final Thoughts
With these handy, time-saving no-code tools, you can manage various aspects of your content creation.
You can build a fantastic website or app to house your content. Create marketing content easily. Manage your content and communication workflows. And track what your audience likes the best.
Today, no-code solutions provide ample potential for easy, consistent content creation and management. And you need not be a tech guru to benefit.
I'm the CEO of Wavve. I love encouraging creators and entrepreneurs to share their stories and lead with purpose.