Creating and sharing a podcast trailer is a fantastic way to promote your podcast and make it more visible. With a trailer, you can attract new listeners by giving them a sneak peek into an episode. It's also a great way to keep existing listeners engaged and anticipating new content.
The best part is that creating your podcast trailer is super simple and we're going to show you how…
How To Create A Podcast Trailer
1. A podcast trailer for?
First things first, you need to decide on the goals of your trailer. There are two main things to think about in this case:
Who are you making the trailer for? Are you targeting new audiences who have never listened to your show? Do you want to entice one-time listeners to come back for more? Or do you want to simply tease your audience?
Knowing who your audience is can help you curate the content of your trailer. For example, regular listeners will have a sense of your show. In this case, you could refer to a previous episode. Maybe something along the lines of, "Did you enjoy Episode 4? Well, then…"
Keep in mind what your trailer is promoting. Is it a trailer for your entire podcast series, inviting people to check it out? Is it a preview of a specific episode? When you clearly define this goal, you'll have an idea of what to include in the trailer and what not to.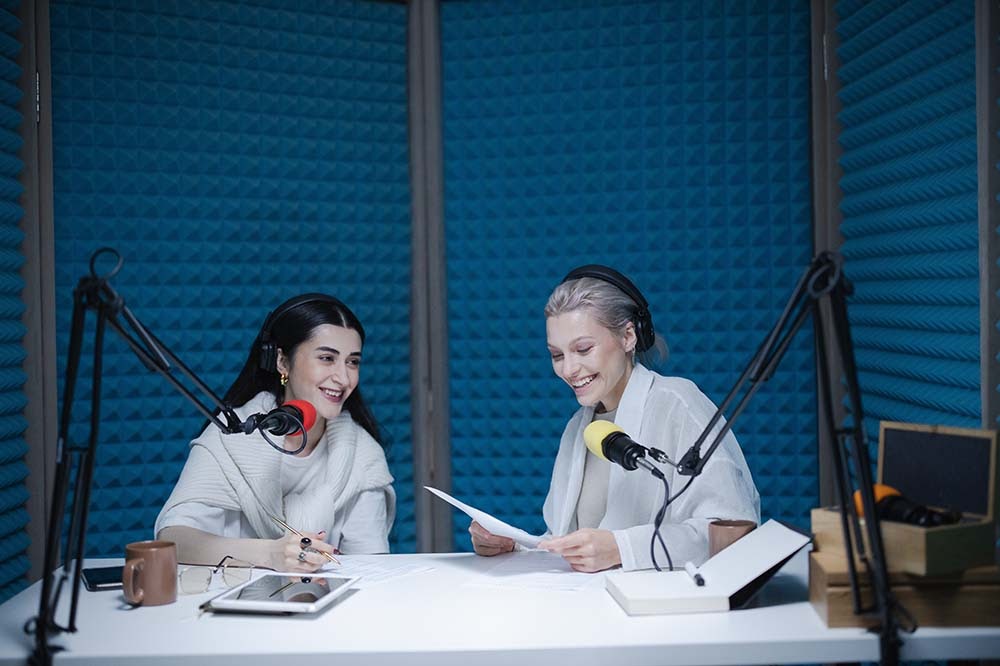 2. Tone is everything
The second thing to think about when creating a trailer is the overall vibe. What will the tone and feel of your trailer be? Get creative about how you plan to entice new listeners.
You also want to give the right impression about what they should expect. Don't go making a comedic, lighthearted trailer if that's not the mood of your podcast. Be sure to match the tone of your trailer to the tone of your show.
Its important to remember the goal of the trailer when deciding tone. If this trailer is announcing a new season of your show, maybe it is full of tension, wonder, and teasers. A trailer is a tool, so make sure you're using it correctly.
Understanding your tone will also help guide important editing decisions, including the type of music, sound effects, pace, etc.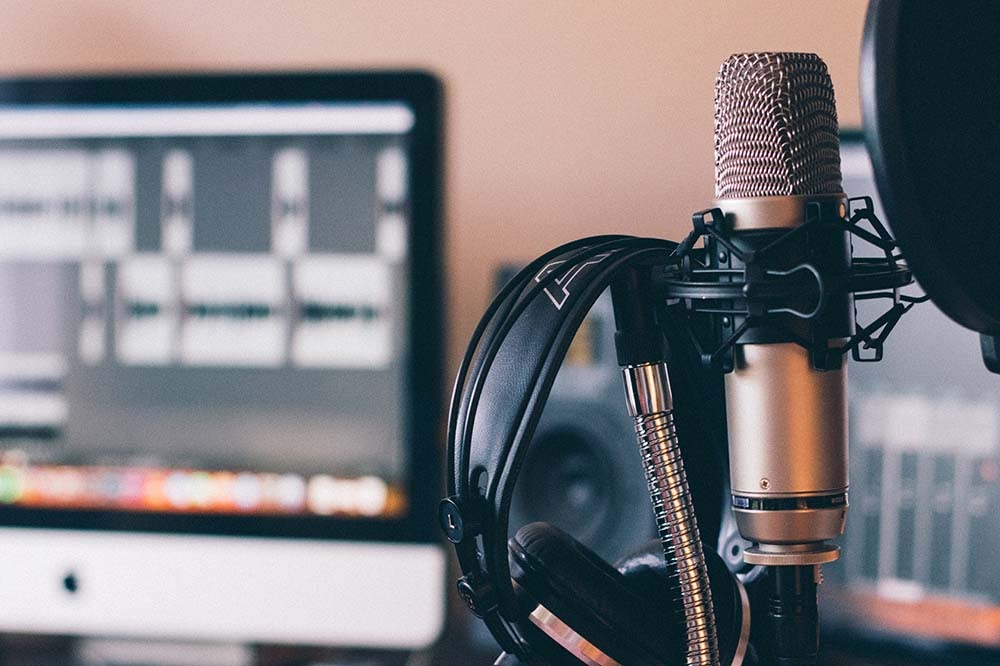 3. Include important podcast details
For the actual content of the podcast trailer, there are some basic details you need to include. These include, but are not limited to:
The name of the podcast or podcast episode
Your name and/or your co-host's name
Guests and topic (if it's an episode trailer)
Important dates or episode release days
Some details of what listeners can expect from the episode or the podcast as a whole
Website or podcast hosting site info where they can listen
Short episode clips
Your brand elements (ie: a signature sound effect or intro music you use for each episode)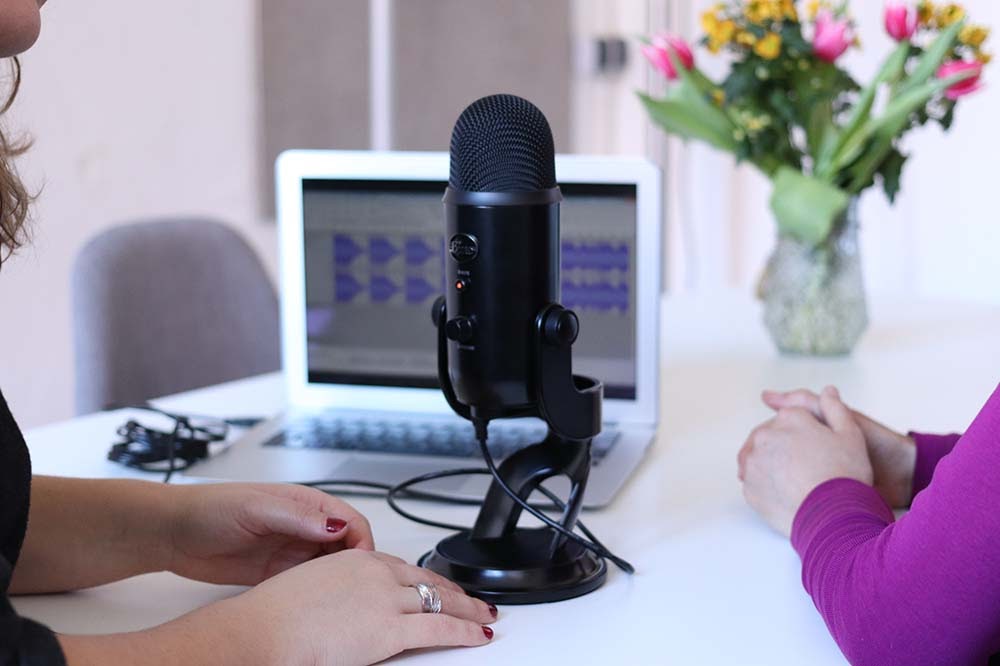 4. Don't forget a call to action (CTA)
If anything, this is the most important part of your podcast trailer. A call to action helps the listener understand what you want them to take away from the trailer. It guides them to where they need to go after listening to your teaser.
The core goal of your trailer is to get people to listen to your show so your CTA should make it easier for them to do that.
Direct listeners to a specific episode. Encourage them to check out your website. Or ask them to follow you on your podcast hosting site. Whatever you choose, remember you want them to LISTEN!
5. Time to publish
Once you've recorded your podcast trailer, you need to choose where or how you'd like to publish it.
Of course, you should upload it to your podcast feed or hosting site. You can also include it on your website and social media pages. Another option, especially if it's aimed at existing listeners, is to add the trailer to the end of your episodes.
Embed the trailer into any useful digital platforms, including media kits and proposal documents. It's a great way to sell your brand, not just to potential listeners, but to potential investors, too.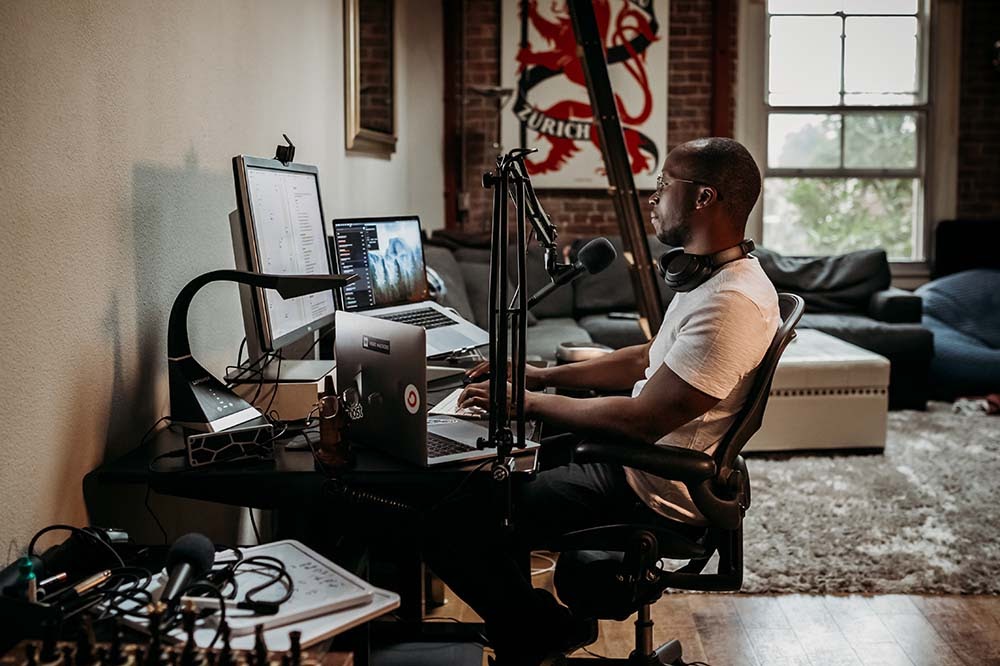 Tips For Creating The Best Trailer
Keep it short
Your trailer should range between 60-120 seconds, and we're definitely leaning towards the one-minute end. This is not meant to be a whole episode-length sales pitch. It's more like an elevator pitch, showcasing the best elements of your show.
Use music
Really play on the audio aspect of podcasting by using music to create the right feel for your trailer. Choose emotive music to underscore your recording. You should also include sound effects that emphasize particular points in your trailer that you'd like listeners to remember.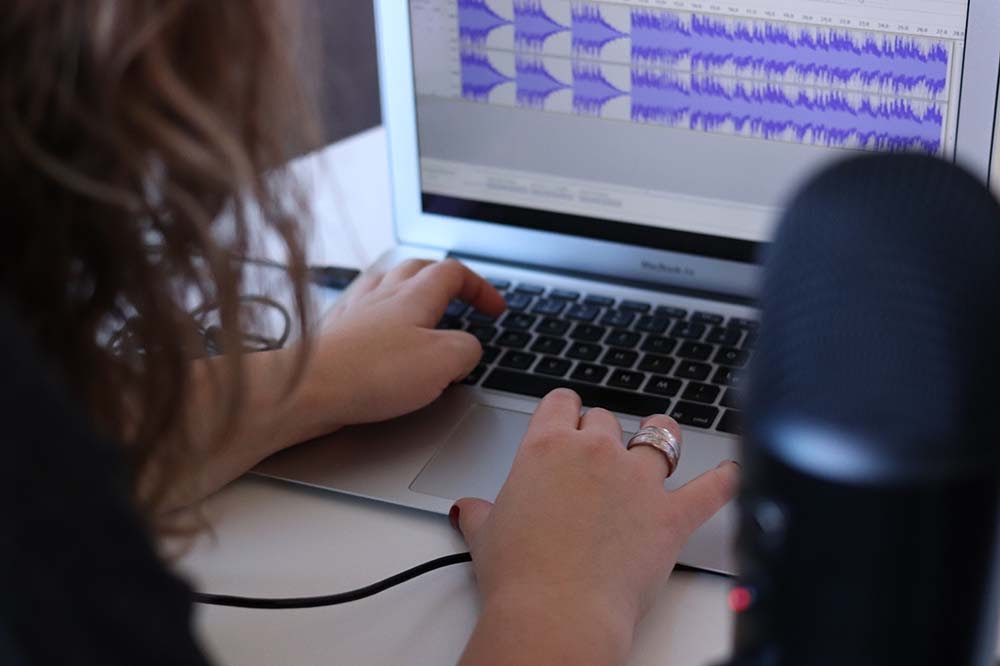 Make a video version
Creating a video version of your trailer can take it to the next level. It can attract a more visual audience who may not be sold through an audio pitch.
It also opens up the number of places where your trailer could work effectively. For example, with a video or visual podcast trailer, you can capitalize on visual platforms like Instagram.
Wavve can help you transform your trailer audio into an engaging, snappy video. You can create captivating waveform animations in a few easy steps.
Great Podcast Trailer Examples
Here are some great podcast trailer examples:
The Bottom Line
Podcast trailers can help you grow and retain listeners by showing them what you have to offer.
Trailers give a glimpse into the world of your podcast and act as an amazing promotional tool. They also give potential listeners all the support and information they need to get hooked on your show.
When you get the trailer right, you'll leave listeners itching for more. And that's exactly what you need for podcasting success!
I'm the CEO of Wavve. I love encouraging creators and entrepreneurs to share their stories and lead with purpose.