How to generate audio waveform animations with images for sharing on social media
Learn how Wavve turns your audio into animated videos with waveform animations. Try it free.
For many audio creators, generating a shareable and visual version of audio content can be a great way to promote content online. Maybe you are a musician that wants to share a song on social media or a podcaster that wants to clip a highlight from your latest episode and share it on Instagram, Facebook, etc., In any case, turning your audio into a video with an audio waveform animation can be a great asset for promotion.
Promoting audio content has always been difficult. Social media, community platforms, & blogs all continue to become more and more visually focused. For audio creators, this can make promotion & sharing difficult. Here at Wavve, we ran into this same problem and built an online tool that makes it easy to combine an image, text, audio, and a waveform animation to create a shareable video that can look something like this:
Getting Started With Wavve
Wavve is an online tool that you can use on any modern web browser. All you need to get started is an image and an audio file. Wavve offers a Free Plan that lets you create a few short videos per month. You can always upgrade & downgrade your plan based on your monthly needs.
When you set up your Wavve account, you can create your first design and choose from a variety of waveform animations to generate with your audio. Watch this quick video below to see a few different audio waveform styles that can be generated:
Turn your ????audio???? into video clips and share them on social media with Wavve. Great for #podcasters, #musicians, and other #marketers. Learn more and try it free at https://t.co/SRK78Lr4Nh pic.twitter.com/kykleSwTqu

— Wavve (@wavve) February 17, 2018
How to generate audio waveforms for your audio with Wavve
Visit Wavve.co and signup for a free account.
Head to the My Cards page and click add card. Your card design allows you to determine a background image, waveform animation style, text, and more. The first step is determining a card size. Horizontal is best for Youtube, Square for Instagram & Facebook, & Vertical for Snapchat & Instagram.

Upload a background image:

Choose a waveform animation and custom the card to your liking. FYI – You can resize, position, & pick a color to customize your waveform animation:
Save the Card and head to the "Create" Page.
Upload the audio file that contains the audio you want to share.
Trim the file to the short, significant segment that fans will love. Click Generate.
Share your video directly to Facebook or download it to your computer and share manually:
READY TO generate waveform animations for your audio?
Sign up for a free Wavve account here: https://app.wavve.co/signup
Want to see a video demo? Click here.
Want more info? Visit our website to see how Wavve makes it easy to turn audio into custom-branded, animated videos for social sharing. Have questions, ideas, or want to chat? Drop us an email or find us on Facebook or Twitter@wavve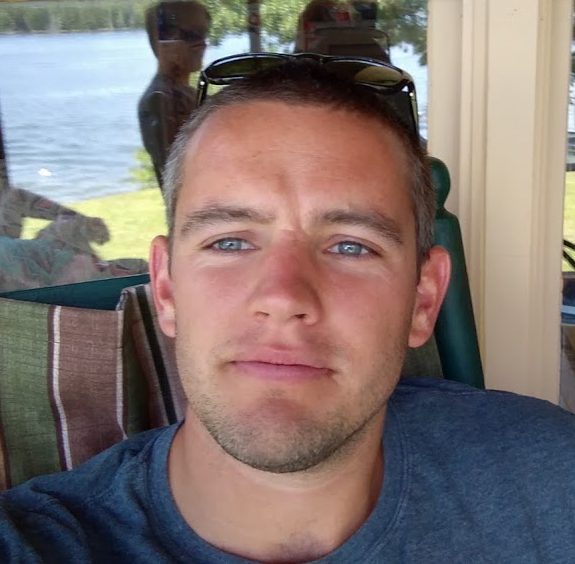 I'm the Founder of Wavve. I love building tools to help content creators better share their message on social media.