If you're tuned in to the latest social media news, you might have heard a new name being thrown around recently: Clubhouse. This platform is being billed as a new type of social network — one that's voice-based and in real time.
The other thing that makes Clubhouse unique? It's invite-only. This kind of exclusivity has made it Silicon Valley's social hot spot and a huge hit amongst celebrities, major entrepreneurs, and business elites.
So, once you've scored one of those coveted invites, the question remains… how can you promote your podcast on Clubhouse? We've got the best tips to help you get started on this exciting new platform.
How to Promote Your Podcast on Clubhouse
1. Join rooms
One of the first things you'll learn in Clubhouse is that all of the interactions on the app are based around rooms. Rooms are where users can chat in real time, collaborate, share stories, and brainstorm using only their voices. This is one of the reasons why Clubhouse is such a great place to promote your podcast. Unlike so many social platforms that focus on visual and written content, Clubhouse is shifting the focus to audio.
Once you've joined Clubhouse, the first thing you'll want to do is start joining some rooms about the topic(s) covered in your podcast. Joining a room as a speaker and adding value to the ongoing conversation is a great way to gain new followers (and potentially new listeners for your podcast).
2. Make the most of your bio
Your bio is your opportunity to really sell people on your podcast. When you set up your account, spend some time crafting a great bio that offers engaging details on your podcast and valuable information that your target audience will appreciate.
3. Drive traffic to your other social media accounts
The other great thing about your bio on Clubhouse is that it allows you to link directly to your Twitter and Instagram accounts. This means that you can provide a call-to-action in your bio that will encourage followers to click over to your other social media accounts.
Of course, you want to make sure that there's great information and content about your podcast on those accounts, once your Clubhouse followers get there. One way to do that is by including a link in your Twitter and Instagram bios that will take your followers to a comprehensive landing page for your podcast. You could go through the trouble of setting up a whole podcast website… or you could use Wavve Link! Wavve Link is a simple, shareable website for your podcast where your audience can listen, subscribe, and connect to your podcast.
Another thing that you want your Clubhouse followers to see when they visit your Twitter and Instagram is content from your podcast. And those platforms can be hard places to share podcast content, since your podcast is audio-based and so much of Twitter and Instagram are visually-based. That's why we suggest using Wavve to turn your podcast's audio into engaging animated videos that are perfect for social sharing. By creating some Wavve videos and adding them to your Twitter and Instagram accounts, you'll ensure that all of your followers from Clubhouse will get a great taste of your podcast when they visit your other social accounts.
4. Host rooms
After spending some time joining rooms and gaining followers, it's a good idea to start hosting your own rooms. As a podcast host, you've got a leg up here since you're used to working in an audio-only format. Try providing some information on the topics you typically cover on your podcast (you can even recycle some content/topics from recent podcast episodes). Encourage any other participants in the room to ask questions directly — this is a great opportunity to connect personally with your target audience.
5. Network with your niche
When you're promoting your podcast on Clubhouse, don't overlook the social aspect of social media. Take the time to network by following and connecting with various thought leaders in your industry. It may not directly promote your podcast, but making connections can help you get new participants in your rooms and fresh eyes on your Clubhouse account, your other social media accounts, and, eventually, your podcast.
6. Apply for your own club
One of the best ways to promote your podcast on Clubhouse is by starting your own club centered around your podcast content. Keep in mind that, while Clubhouse doesn't currently allow you to record rooms, there has been some talk about them adding that feature in the future. If and when they add that option, it could be a great way to record live podcast episodes and take live questions from your audience.
Are you promoting your podcast on Clubhouse?
Tell us about your experience with this new social media platform in the comments!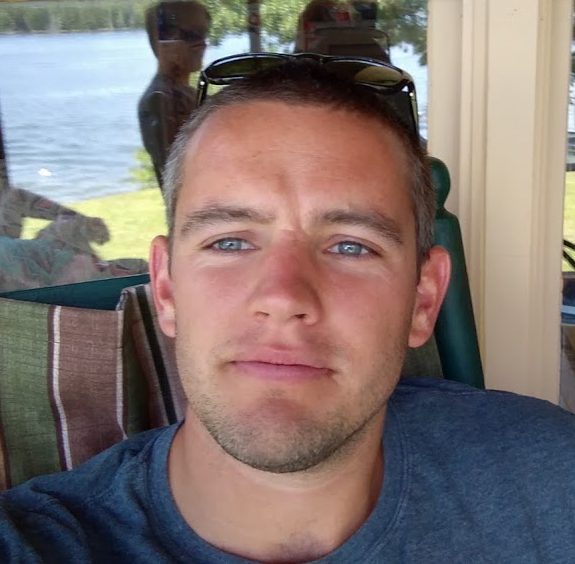 I'm the Founder of Wavve. I love building tools to help content creators better share their message on social media.