When you're stuck at home for a while, it's easy to start feeling bored. There's a famous quote from Dorothy Parker that says, "The cure for boredom is curiosity. There is no cure for curiosity." Have you ever been curious about starting a podcast? Now is the perfect time to harness that curiosity and create something new!
But how do you start a podcast… and, even more importantly, how do you start it from your home? It's not as difficult as it sounds if you just combine the steps of starting a podcast with the best strategies for working from home. To help, we've developed our comprehensive guide on how to start a podcast from home.
How to Start a Podcast from Home
Choose a topic/title
First thing's first — you need to decide what your podcast will be about. Keep in mind that it's okay to pick a topic that another podcast is already covering! Let's be honest… at this point, it's pretty much all been done before. What's more important than choosing a topic that's unique is choosing one that you're genuinely interested in. If you're not passionate about your topic, nobody will want to listen to you talk about it. Period.
As for a title, we have some great tips on choosing a podcast name. Have fun with this process! And don't forget to make sure that the name you choose is available as a web domain and across social media platforms.
Create a graphic/logo
A podcast may be audio, but you still need a cover image and logo to upload to podcasting platforms. Rest assured that you don't need to be a graphic designer (or hire one) to take care of this step. A tool like Canva can help you easily design professional-looking images for your podcast.
Come up with a schedule
There is no golden standard when it comes to how often you release podcast episodes. Some podcasts release episodes weekly, some bi-weekly, some monthly. The "best" podcast schedule is simply one that is realistic and consistent. You want to pick a schedule that will actually work for you and your daily life… don't commit to more than you can actually create on a regular basis! And you also want your audience to know when to expect your next episode — people appreciate consistency.
Get the right gear
Please hear this: the best gear does not equal the best podcast. You can have the most professional, most expensive gear available, and it won't matter a bit if your podcast doesn't have good content. That being said, you want your audio to be clear enough so that your listeners aren't distracted from your awesome content. There's tons of great podcast equipment out there at all different price points, and just as many articles about that equipment. Here's a great one that covers the absolute essentials for starting a podcast in 2020 (a computer and a microphone), optional equipment, and their recommendations.
Find the right software
To make life as easy as possible, it helps to have the right software for each step of podcasting. The good news is that there's a ton of great options out there. To get you started, we've compiled a list of our top recommendations.
Have a dedicated space
When you're working out of your home, it can be difficult to separate your home life from your working life. Whether you're actually recording your podcast or working on research/editing/etc., you need a space to accomplish those things. When you're working on your podcast, but not actually recording it, any space that's separated from the rest of your home will do. If you don't have a home office, set up camp on your bed. As long as you can close a door between you and the rest of your home, it works.
Once you're actually recording episodes, there's one very specific part of your home that you'll want to utilize. It can be hard to get good audio quality when you're recording your podcast out of your home, instead of a professional recording studio. That's why experts often recommend recording in your closet. The combination of hard and soft surfaces produces great audio quality.
Don't overplan
It's easy to get caught up in the research and planning stage of your podcast for weeks or even months. And, the truth is, no matter how long your prepare and plan, you're never going to feel fully ready. At some point, you just have to take the leap and start! Rehearse a couple of times (if you want), remember that you can always edit, and just hit record.
Use Wavve
Once you've recorded and released that first episode, you need to promote your new podcast on social media. Of course, sharing audio on social media is easier said than done. And that's why we created Wavve!
Wavve helps you turn your podcast audio into engaging animated videos that are perfect for sharing across all social media platforms. When you create eye-catching videos with Wavve, you can grab potential listeners' attention on social media and spread awareness about your new podcast.
Are you ready to start a podcast from home? Tell us about your show in the comments!
And don't forget to use Wavve to transform your podcast's audio into video! You can even create your very first Wavve video for free.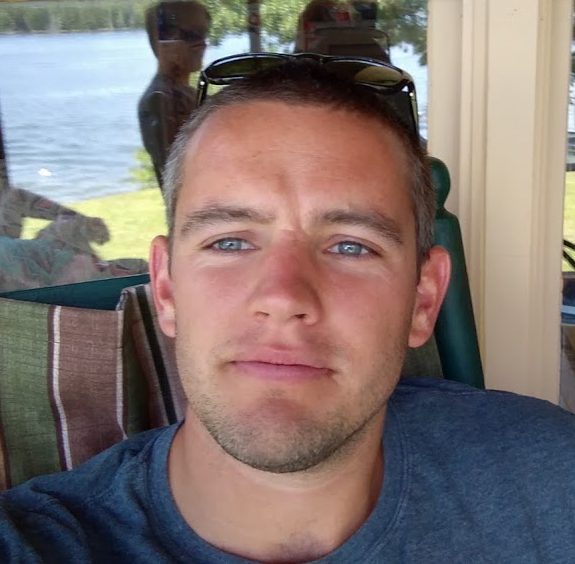 I'm the Founder of Wavve. I love building tools to help content creators better share their message on social media.