Instagram is growing at an incredible pace with 1 billion monthly active users. Even more impressive? Over 500 million of those users are active on a DAILY basis (Hootsuite). If you are a podcaster trying to reach a new audience, Instagram could be a great channel for promoting your podcast.
The attributes that make Instagram such a unique social media platform also make it difficult for podcasters to leverage it properly for promoting audio content. For starters, it's solely based on posting images and videos (not text posts, articles, or links). Instagram also has notoriously protected their API, which often makes scheduling, automation, and spamming more difficult. This has resulted in a rare social media experience (in today's standards) that actually feels authentic and engaging.
While it doesn't seem intuitive for promoting audio content, many podcasters are having success garnering attention through Instagram and engaging with listeners. We caught up with a few of our podcast users that are promoting their podcast on Instagram and sourced a few tips and tricks that you can use to up your Instagram game.
Podcast Promotion Tips We Can Learn From These Instagramers
The Tomasz Show
The Tomasz Show is a podcast hosted by banking sales executive and content creator Tomasz Kwiatkowski. If you take a peek at his podcast's Instagram account, you'll see that they share a good mix of content (both images and videos). They share a Wavve animated video for each episode of the podcast that's released, as well as plenty of business (and even personal) images! This makes for a refreshing profile that doesn't feel 100% about podcast promotion!
More and more, social media is turning into a tool for branding and engagement rather than purely for reach. This is important to understand when promoting your podcast on Instagram. Your goal should be to have meaningful interactions with followers, not just promote your content. Thanks to Instagram preventing the use of bots and automation, Instagram comments can be a very personal way to interact with listeners and fans.
The Tomasz Show takes the time to personally respond to almost every comment made on their posts. Yes… ACTUAL engagement on social media!! #Winning.
The Pursuit of Enhancement Podcast
Another podcast that knocks it out of the park, both with valuable content and engagement, is The Pursuit of Enhancement Podcast. If you check out their Instagram account, you'll see that one of the things they've nailed is the strategic use of hashtags.
Yes, hashtags can be abused… but when used properly, they can be one of your best tools for reaching new followers on Instagram that are interested in the topics you discuss. Did you know posts with at least one Instagram hashtag average 12.6% more engagement than posts without a hashtag? Don't leave that 12.6% percent on the table.
Jamming a bunch of random hashtags into your post isn't the right answer. You need to be strategic about your hashtag use and ensure that your target audience is searching for them. If you need some help in that area, check out this article. It provides a great list hashtag generator tools.
The Social Launch Podcast
Leslie McDermid knows a thing or two about social media success. She is the owner at The Social Launch and offers social media strategies, consulting, and management for your business. Leslie also hosts The Social Launch Podcast and is doing a great job promoting her podcast on Instagram (and other social channels).
She brings up a great point about scheduling and posting. It's important to be consistent when posting to Instagram.
Instagram Tools for Promoting Podcasts
Podcast Clip Videos
To create stylish animated videos like the ones shown above Instagram accounts, these Instagram users use a tool called Wavve. This online tool makes it easy to pull audio from your show and combine it with an image, soundwave animations, and text to create social videos This can be a gamechanger for users wanting to promote their podcast on this visually-driven platform.
Posting and Scheduling
Unfortunately, Instagram mostly requires you to post images or videos from your mobile device. However, you may create content (like Wavve videos) on your desktop that you want to share on Instagram. Luckily, we found a few (freemium) tools that can help you get this content on The Gram:
Buffer is a social media scheduling tool that allows you to schedule social posts to a variety of networks. With Buffer, you can schedule and post directly to Instagram (either from your desktop or your phone).
Another useful social media management tool is SocialBee. SocialBee allows you to manage multiple social media accounts, including Instagram, and schedule posts across platforms.
(Keep in mind, scheduling and auto-posting/commenting are two different things. There are loads of services and products out there that promise to 10x your Instagram Following with automation. These "bots" automate commenting, likes, following/unfollowing, etc, and give the appearance that you're active on Instagram 24/7. Many of these bot services are in violation of Instagram's API terms of use and, by using Instagram automation tools, your brand can also be in violation of Instagram's terms of use.)
How to Fully Utilize Instagram to Promote Your Podcast
Now that you have the tools, it's time to utilize all of the channels Instagram has to offer on its unique platform.
Instagram Feed Posts
The easiest and most common posts to create for Instagram are the standard feed posts. These appear on your profile and show up in Instagram's scrollable newsfeed. Podcast clip videos work great for this since you can simply use your podcast artwork (typically a square image) as your background for creating a square-sized video in Wavve.
Keep in mind, Instagram only allows you to upload 60-second videos for their feed, so be sure to use Wavve's clipping tool to shorten your podcast to bite-sized audio clips.
Don't forget to optimize your description. Add your niche's appropriate hashtags, and instruct your followers to click the link in your Instagram bio to take them to the full episode.
Pro Tip: Sign-up for a free Wavve Link (essentially Linktr.ee for podcasts), which will play your most recent podcast episode and link to Spotify, Apple, etc.
Instagram Stories
You can also create a version for Instagram Stories, only this time you'll want to create a vertical version. Like the Instagram Feed Posts, you'll want to use only 1-minutes clips for Stories. Instagram allows posts Stories in 20-second segments but will allow you to add the first 5 segments without having to splice them up manually (20 secs. x 5 = 1 minute).
IGTV
IGTV offers some interesting opportunities for podcasters, which we explain in full in this post. In short, IGTV allows long-form video content. This means podcasters could actually house full episodes right on Instagram (as long as those episodes are under 10 minutes). Just create a Wavve video from your full-length podcast audio, and upload to your IGTV channel.
Instagram also allows you to post IGTV videos to your main profile feed, so there is double the opportunity to promote your episodes in this way. Right now, few podcasters are taking advantage of this, which means there may be a chance for you to reach your audience in a new way before anyone else.
Final Thoughts
It's easy to get lost in marketing, social media promotion, SEO, and all of the other marketing activities available to help grow your podcast. Don't forget… none of this matters unless you are creating high-quality content!
Instagram is not a quick-growth platform. Your best bet is to take the time and engage with your audience and provide them with your very best content.
If you are looking to share the awesome content from your podcast on Instagram and give your followers a taste of your show, be sure and check out Wavve. Sign-up for a free account to see how Wavve makes it easy to turn audio into custom-branded, animated videos for social sharing.
Need inspiration? Be sure and follow us on Instagram to see what other podcasters are creating, and tag us on your custom animated podcast videos.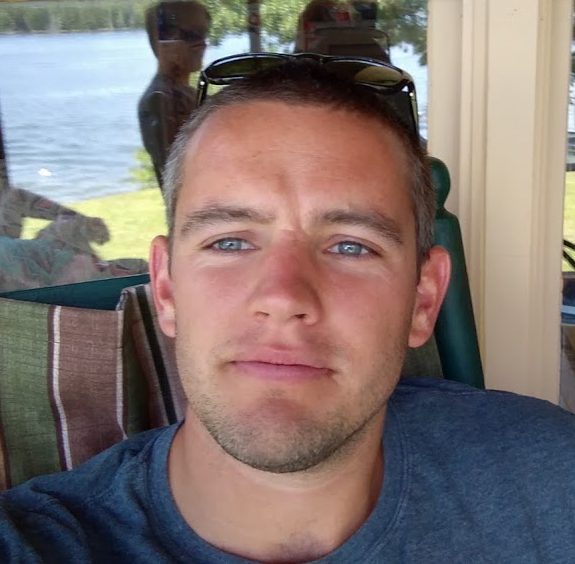 I'm the Founder of Wavve. I love building tools to help content creators better share their message on social media.