If you're planning to host a new podcast guest, then preparation is the key.
Not only will being prepared let you deliver a better interview, but it will also make your guest feel more comfortable providing interesting well-thought-out answers. This can also lead to better chemistry and an overall better show.
In this article, we will share everything you need to know when preparing to host a podcast guest and a few pointers that the guests should follow before they appear on your show.
7 Ways to Prepare for Hosting Your Podcast Guest
Without further ado, let's dive into the tips when hosting a new guest on your podcast.
Rule #1: Choose The Right Guest
When we talk about choosing the right guest, we mean preferring someone who will be intriguing to your audience and have several unique insights to share.
Before inviting them on your show, look into your guest's podcast interview, radio, or video appearances. If they have no experience speaking in these environments, then they might not offer an engaging interview. You may need a preparation call beforehand to make that decision.
Also, choose a guest that has a strong online presence and an engaged audience of their own. This will increase your chances of greater engagement around your show.
Rule #2: Conduct Thorough Research on Your Guest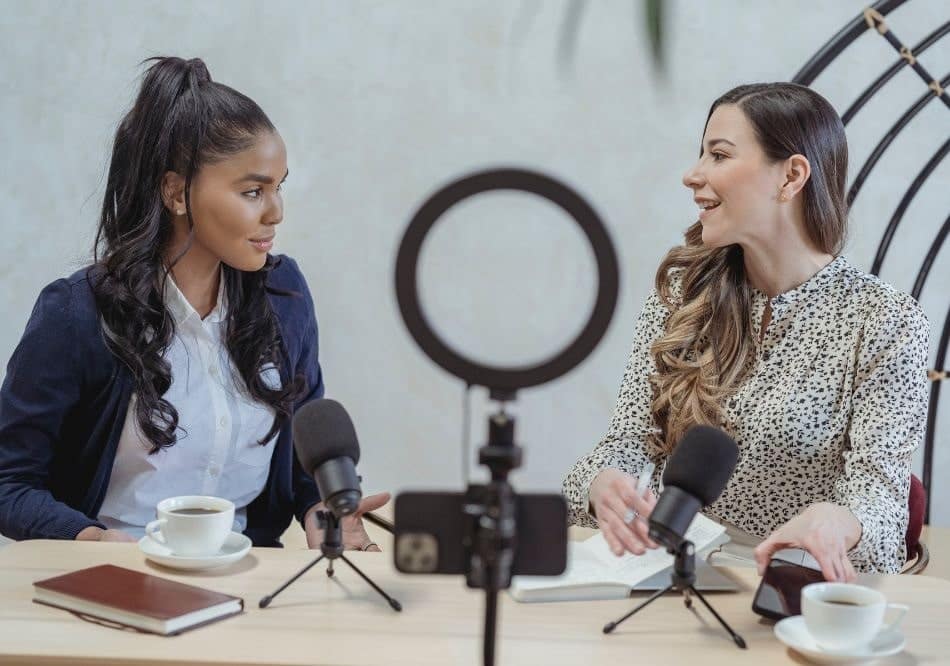 It's necessary to get to know your guest beforehand. Do plenty of research into their history and what projects they are currently working on.
The more you know about them, the more engaging and insightful your interview questions will be.
Listening to other interviews or podcasts your guest has been on is also vital. This will also help identify the commonly asked or off-limit questions you should avoid. Line up original, unique questions to make your interview more engaging.
Many times, what you hope to do is create a continuation effect from existing conversations they have had. You will carry forward the conversations into new ideas instead of repeating old ones.
Lastly, spend time with them beforehand so that you both feel more comfortable and the overall conversation isn't stiff.
Rule #3: Prepare Your Questions
An unorganized podcast host will often result in a boring podcast. While this may sound obvious, ensure you have your questions and talking points written out after researching your guest.
This is crucial for keeping the conversation on track and avoiding awkward pauses. It also helps you draw out interesting information from the guest without missing any questions you should ask.
With good preparation, do some digging and try to find unanswered questions. Listen to other interviews they have done. Read their website. Follow their social media. Try to skip the details that they have shared many times before on other shows.
Rule #4: Send Questions To Your Podcast Guest
It's always a good idea to send your questions to your podcast guest before the interview. This avoids catching your guest off guard and gives them time to prepare more insightful answers to your questions.
Rule #5: Run Through The Set Ahead of Time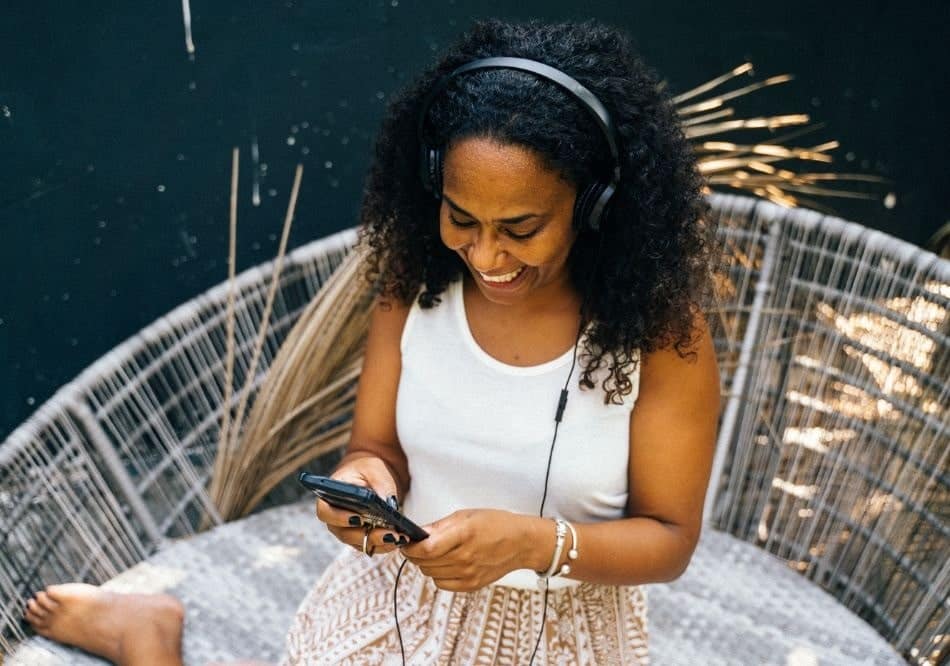 Make sure your guest is comfortable with how the interview will run and what is expected of them. Be clear about the duration of the conversation, the type of recording tools to be used, and where the podcast with be recorded.
Ensure to prepare your guest with how broad your podcast following is, audience demographics, how the podcast will be promoted, and whether you have any recurring segments on your show.
This is the standard information every guest should be privy to in order to make them feel more comfortable when it comes to their conversation with you.
Even if you don't have the luxury of meeting prior to recording, you can still review some of the main questions before starting to give their subconscious minds a head start.
Rule #6: Prepare an Intro for Your Podcast Guest
A punchy intro that gets your audience excited? That sounds like a win.
Including a solid intro will make them seem more exciting to your podcast listeners. Depending on how you like to plan your show, you can write the introduction in advance or afterward, once you know where the conversation went. The key is to make it as engaging and exciting as possible.
Simply introducing your guest by their name or making up a sloppy intro on the spot won't do the trick. Instead, carefully pick out their career highlights and achievements from their bio, then use them as your introduction.
If you have a preparation meeting, that is the time to confirm these bio details, which may have been updated since they posted them.
How Guests Can Prepare to be on Your Podcast Show
A well-executed podcast guest experience needs to include preparation from both sides. Here are some things your podcast guests can do to prepare before appearing on your show.
1. Listen To Past Episodes
The best way for guests to familiarize themselves with your show is to listen to a couple of past episodes. This way, it makes them understand the podcast's general tone and flow.
It also helps identify any recurring segments to prepare themselves for what to expect.
2. Have Stories Ready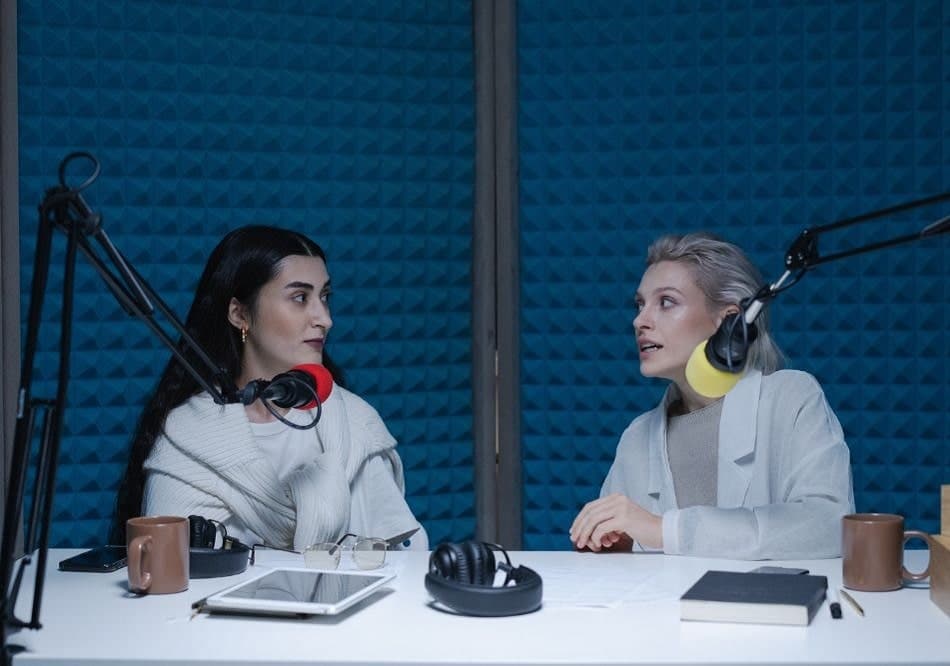 The most memorable podcast guests not only answer questions but also tell stories from their lives.
When preparing to appear on a podcast episode, remember to bring your quality stories. However, always consider setting the tone according to the podcast's theme.
This will make your interview more interesting to have your listeners engrossed in the content.
3. Understand The Audience
Understand who listens to the podcast and the topics they show interest in. This will provide more interesting insights for you to take the right approach on behalf of their listeners.
Prepare Your Podcasts For the Best Results
While podcast interviews may feel like free-flowing conversations, they require plenty of preparation.
The more prepared you and your podcast guest are, the better the conversation will flow to be received by your audience.
And should you disagree, and say that the best conversations are all spontaneous, off-the-cuff, and on-the-spot. That's valid too. If you have talent, are talking to talent, and are willing to exchange your preparation for post-production editing.
If you can do it, the proper preparation makes it easier for you to plan your podcast, have an authentic and interesting conversation with your guest, reduce editing time, and generate the kind of content your listeners will love.
I'm the CEO of Wavve. I love encouraging creators and entrepreneurs to share their stories and lead with purpose.