Starting and maintaining a podcast can be a daunting task. And plowing through the sheer volume of information available online can be exhausting and time-consuming. That's why every podcaster should be subscribing to at least a couple of podcasting newsletters.
When you subscribe to these newsletters, you'll receive the best information on podcasting delivered straight to your inbox. To save you even more time and energy, we've compiled a list of our favorite podcasting newsletters. Go subscribe to them now!
7 Podcasting Newsletters You Should Be Subscribed To:
Hot Pod
Hot Pod is a weekly newsletter that's delivered every Tuesday. It provides commentary on the podcast industry, as well as some insights on news and trends. You may not get actionable podcast tactics or advice but this newsletter helps you keep a pulse on the industry as a whole.
Why we love this newsletter: Unlike any other newsletter on this list, Hot Pod offers a paid subscription called the Hot Pod Insider. The Insider comes out twice a week (typically on Thursdays and Fridays). It delivers exclusive coverage on news developments and provides a deeper follow-up to a specific topic from the week.
Subscribe here: hotpodnews.com/subscribe
Inside Podcasting
Inside Podcasting is a daily newsletter (Monday-Friday) that describes its coverage as "everything you need to know about the resurgence of the spoken word." It's a subset of the larger newsletter group called simply "Inside" (where you can subscribe to newsletters on a variety of subjects). This newsletter provides a selection of original and curated content about podcast news, gear, etc. For example: a recent newsletter shared a study showing that you should remove the word "podcast" in your show title and publish episodes at 5 am on Tuesdays.
Why we love this newsletter: The aesthetic of Inside Podcasting is very minimalistic compared to other newsletters, making it easy to skim through quickly in the morning over a cup of coffee. Each story is summarized in a very short blip but provides links to further information throughout the short paragraph, allowing you to decide which stories you'd like to explore further.
Subscribe here: inside.com/podcasting
The Podcast Host
The Podcast Host is primarily a blog and training/mentoring service that helps podcasters start a podcast or take their current podcast to the next level. But they also provide a newsletter that currently has 10,000+ members where they share updates for podcasters and a compilation of their blog content.
Why we love this newsletter: When you first sign up for this newsletter, you get their 20-part "How to Start a Podcast" series. So if you're a podcaster at the very beginning of your podcasting journey, this is a great way to get information on starting your own podcast. And they deliver it straight to your inbox in easily-digestible portions.
Subscribe here: thepodcasthost.com
Sara's Podcast Newsletter
Sara's Podcast Newsletter is delivered every other week. Each newsletter typically includes two sections. The first covers the latest news in podcasting, and the second lists out new podcasts to keep an eye on.
Why we love this newsletter: For each edition, the newsletter's author Sara Weber handpicks a bunch of fun GIFs that she scatters throughout the newsletter. To put it simply, it's just plain fun.
Subscribe here: tinyletter.com/sara-weber
Podtopod
Podtopod is a weekly newsletter that touts itself as "the ultimate news resource for podcasters." It provides an extremely wide range of podcasting information. Events. Marketing ideas. Podcast-related tools. Advice on podcasting best practices.
Why we love this newsletter: Unlike any other podcasting newsletter we've covered here, Podtopod is simply a list of links. The creators of this newsletter curate content on podcasting from all across the internet and group it under categories. All you have to do is scan through the headlines and select the ones that interest you. No further reading required!
Subscribe here: podtopod.com
Podnews
Podnews is a daily briefing email that gets delivered to your inbox every weekday. It's a concise, easy-to-skim newsletter that provides a truly global view of podcasting.
Why we love this newsletter: Because it's a daily newsletter, you'll always receive the latest updates, ensuring you'll never miss a thing regarding podcasting news. On top of that, it's one of the most well-rounded podcasting newsletters, with a good mix of advice, tactics, news, and even industry gossip.
Subscribe here: podnews.net
PodMov Daily
PodMov Daily is a daily email that goes out every morning to roughly 12,000 podcasters and industry professionals. This newsletter often includes the latest in podcast news, industry updates, guest interviews, and more.
Why we love this newsletter: We love the consistency in format that this newsletter provides. They typically offer guest features every Monday and a weekly wrap-up or guest feature on Fridays. Each newsletter follows the same layout. They always start with a couple of features on various podcasting updates or topics (with links to read more). Following that, there is a quote you can easily retweet with the push of a button. Then there is a "here's what else is going on" section for odds and ends.
Wavve
The Wavve newsletter provides a brief summary of all of our recent podcast-related articles! On our blog, we cover all of the information that podcasters need to know most: the latest innovations, marketing tools, step-by-step guides on creating animated podcast videos, etc.
Why we love this newsletter: Basically, our blog is awesome. But we know it can be hard to remember to visit all of your favorite blogs as often as you'd like. With our newsletter, you don't have to! You'll get a short breakdown of all of our latest blog posts right in your inbox. Easy peasy.
Subscribe below:
How can Wavve help you take your podcast to the next level?
Start using Wavve today to create custom-branded, animated videos for your podcast.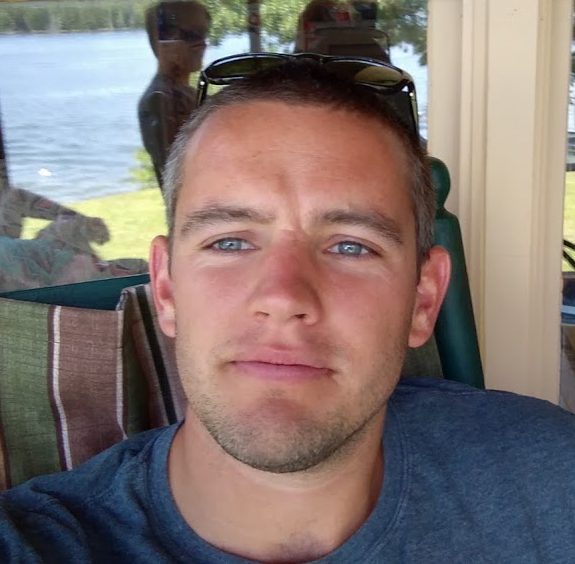 I'm the Founder of Wavve. I love building tools to help content creators better share their message on social media.