Whether you've had a podcast for a while, you've just launched one, or you're still in the initial planning stages, you probably already know how important it is to promote your podcast on Instagram. But what about Instagram Stories?
Did you know that Instagram Stories now has 500 million daily active users? That means stories have officially reached the same level of activity as traditional posts on Instagram. So if your marketing strategy only involves your IG grid, then you're missing out on a huge opportunity.
If you're not utilizing Instagram Stories (or not using it as much as you should), chances are it's because you're not entirely sure what to do with the format. That's why we've put together our best tips on promoting your podcast with Instagram Stories. Just keep scrolling!
How to Promote Your Podcast with Instagram Stories
1. Make podcast announcements
Instagram Stories is a great place to make announcements (big or small) about your podcast. You can use it to hype upcoming episodes, introduce your next guest, or tease any imminent changes. Because of the bite-size nature of Instagram Stories, along with the ability to post as often as you want, you can use it to give your audience a ton of information that you wouldn't necessarily post directly on your grid.
2. Experiment with stickers
One of the best features of Instagram Stories is the variety of stickers offered. These nifty tools can be a great way to increase engagement and provide you with valuable market research directly from your audience. Try using the poll sticker to get feedback on a recent episode or opinions on a topic you're considering. Use the question sticker to invite listeners to ask you anything about your podcast (or use it to answer frequently asked questions). Play around with all of them and see which ones provide you with the best results!
3. Create vertical videos
Instagram Stories is a vertical format. So any videos you share need to be optimized for that format. And if you've never created a video for your podcast before, now is the time to start! Just because podcasting is an audio format doesn't mean you can't promote it with an engaging piece of visual content. With Wavve, it's easy to leverage your podcast's audio content into animated social videos AND size them perfectly for Instagram Stories (and any other social platform). Try creating a short video that showcases a recent guest and/or includes a great audio clip from an upcoming episode.
Pro tip: Don't forget to add captions so your video can be watched on mute! When you create a video with Wavve, you automatically have the option to include captions.
4. Give behind-the-scenes peeks
Everybody loves exclusive content. And your audience will be more motivated to regularly watch your Instagram Stories if they know they'll get some cool glimpses behind the scenes of your show. Try sharing images of your studio or take a quick break from recording to go live on Instagram Stories (bonus points if you're with a guest!) This is also a great way to stay relevant between episodes. If you only release an episode twice a month, showing peeks of what you're doing all of the other days of the month can help keep your audience engaged.
5. Add a Wavve Link
We all know that Instagram is famously stingy with their space for sharing links. So it's important to take advantage of any and every opportunity to direct people to your podcast's website.
If you have 10,000 followers, Instagram Stories actually allows you to include a link within your story with the Swipe Up function. If you don't have enough followers to access this capability, you can still direct viewers to your bio within a story. Of course, you also need to decide what one, single link you'll share on your Instagram. As a podcaster, you probably have a few links that you're debating between: a link to your latest episode, links to various podcast players, etc. That's where Wavve Link comes in handy! Wavve Link is a simple, shareable website for your podcast that serves as a catch-all for the many different places you want to send your listeners. On your Wavve Link, your latest episodes will automatically sync, your listeners will be directed to their favorite listening platform, you can add subscribers to your email list, and much more.
Are you ready to promote your podcast on Instagram Stories with Wavve?
You can start using Wavve to create custom-branded, animated podcast videos or claim your free Wavve link today!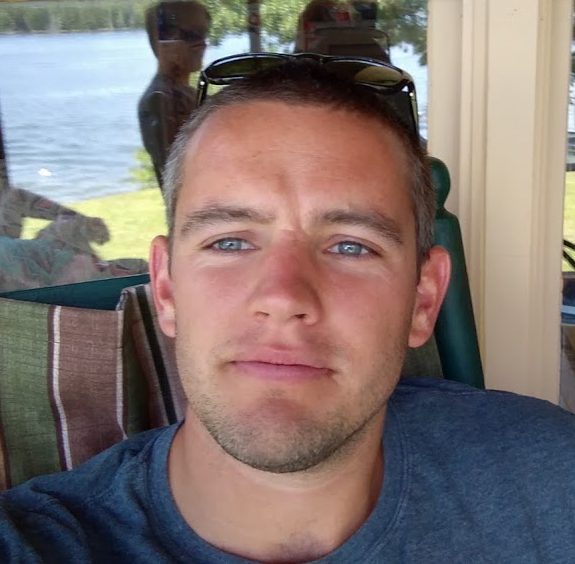 I'm the Founder of Wavve. I love building tools to help content creators better share their message on social media.