First came TikTok, the short-form video app that took the social media world by storm. And then came Instagram Reels, Instagram's response to their newest social media competitor. With the Instagram Reels feature, which rolled out in August of 2020, users can now create short (up to 30 seconds long) TikTok-style videos without ever leaving the Instagram app.
But, as a podcaster, how can you take advantage of this new feature? We're here to show you how to easily and effectively share your podcast on Instagram Reels.
How to Share your Podcast on Instagram Reels
1. Create A Podcast Video
Sharing your podcast on Instagram Reels brings the same challenge as sharing your podcast on any primarily visual social media platform — how do you share your podcast in a visual format? The best way to share your podcast on Instagram Reels is by converting your podcast clips into video content.
Enter: Wavve. Wavve is the perfect tool for leveraging your podcast's audio content into animated social videos that you can easily share on Instagram Reels. To create a podcast video with Wavve, just log into or sign up for a Wavve account, upload your audio, create your Wavve video design (or choose one of our 5 designer-made templates that were built to drive social media engagement), add any custom elements, and generate your final podcast video.
Pro Tip: When creating your Wavve podcast video for Instagram Reels, be sure to choose the Vertical size.
2. Upload Your Podcast Video to Instagram Reels
When you're in the Instagram app, you can access your Reels camera in the same place that you would normally upload Stories. Just swipe right from your Instagram home feed and you'll see three options at the bottom of the screen: Live, Story, and Reels. Once you've selected Reels, you'll have the option to film a video in the app or upload a video from your phone's camera roll (just tap on the small square at the bottom-left corner of the screen, which shows your most recent camera roll item). Keep in mind that your uploaded video has to be 30 seconds or less.
3. Edit Your Podcast Video
Once you've uploaded your podcast video, you'll see two arrows on either side of the shutter button. The left-pointing arrow will allow you to view the video you just uploaded and trim the length, if you want. To continue editing your video, tap the right-pointing arrow next to the shutter button. This will take you to a screen with several icons at the top that you can use to add stickers, text, and doodles to the clip, much like you would in Instagram Stories. Once you've added any desired elements, tap the right-pointing arrow at the bottom of the screen.
4. Choose Your Cover Image
At this point, you'll find yourself on the Share screen. You might want to change the cover image from the video frame that's automatically selected. If so, just tap on the thumbnail image that says "Cover". You can drag your finger across the video player at the bottom to select a cover image. Try selecting the point in the video that you think will look best in thumbnail form and will pique your ideal viewer's interest. Once you've done that, you're ready to move on to the final step…
5. Share Your Podcast on Instagram Reels
The last thing you need to do before sharing is add a caption. You can use up to 2,200 characters and 30 hashtags, just like a standard Instagram post. This is also where you can choose whether you want your new Instagram Reel to appear on your profile grid, in addition to your Instagram Reels section. If you do, just make sure you select the option "Also Share to Feed" with the designated slider button.
Are you ready to share your podcast on Instagram Reels?
If you're brand new to Wavve, you can create your first video today for free.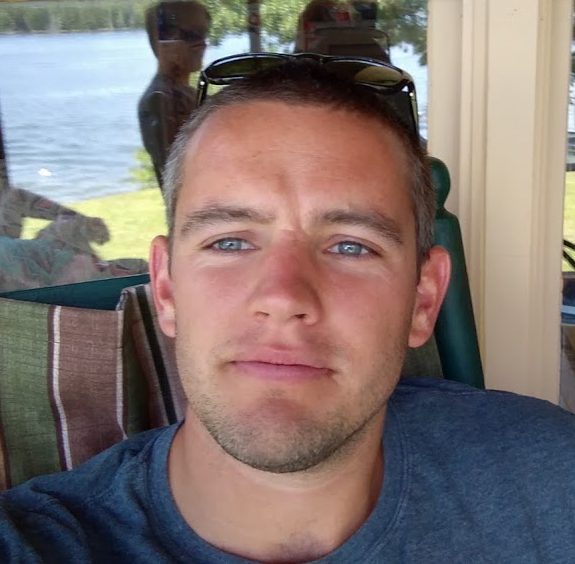 I'm the Founder of Wavve. I love building tools to help content creators better share their message on social media.