The benefits of listening to podcasts are endless. With a predicted 100 million active podcast listeners in the U.S., you may be wondering, "What is the fuss all about?"
From an educational standpoint, improving relationships to supporting local businesses, there is a podcast out there for everyone.
So without further ado, let's dive into the perks of listening to podcasts.
What are the Key Benefits of Listening to Podcasts?
Listening to a podcast can help you in a variety of ways. Here's a list of the key benefits:
Benefit #1: Podcasts Can Stimulate Mental Imagery
Considering that podcasts are all about listening, they rapidly stimulate your imagination. This is because while listening, the brain works to build pictures and enhance your visual processes so that you can easily comprehend what you're hearing.
It also helps to create imagery as opposed to when you read the material in a traditional format.
What's useful about podcasts is that people actually pay more attention to them. More so than they pay attention to books or television.
Since people give podcasts more attention, they are more likely to internalize and remember the information they hear.
Benefit #2: Listening To Podcasts Is Good For The Brain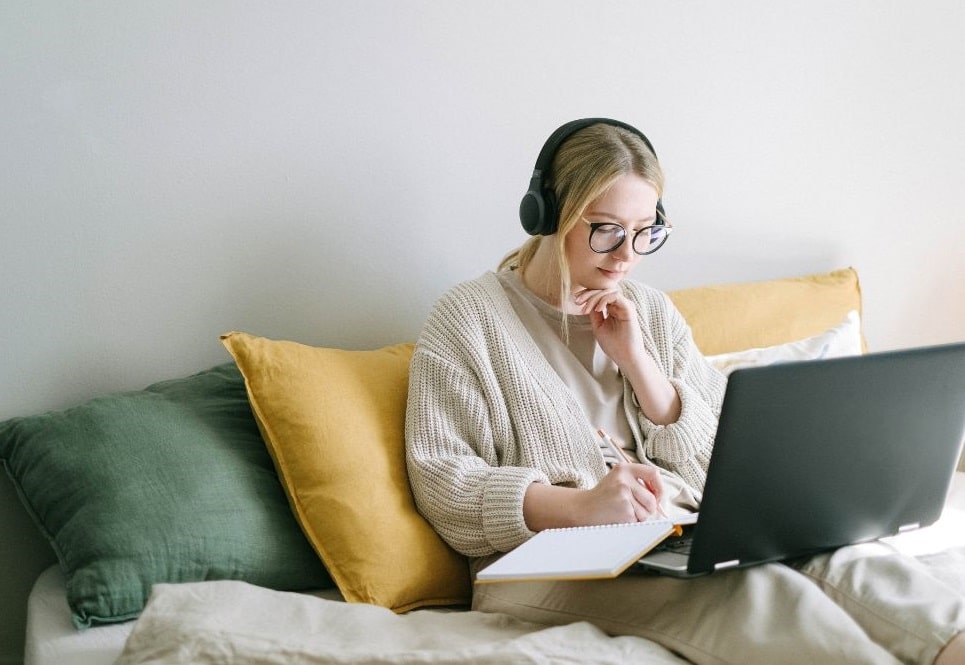 Studies show that listening to stories (or similarly, podcasts) stimulates the important parts of the brain. As a result, they help increase levels of empathy, foster relationships, and boost compassion.
Moreover, listening to a meditation-specific podcast can cause the brain to release a neurotransmitter called oxytocin, also known as the love hormone. Oxytocin reduces anxiety and stress, as well as improves focus and productivity.
If meditation doesn't interest you, there are many other avenues to take when it comes to finding the right genre of podcasts to nourish your brain.
Benefit #3: Listening Reduces Screen Time
In our modern-day society, screens are everywhere. What's more, it's a well-established fact that screens are bad for our eyes, especially for children.
Studies show that iPads, smartphones, and video games affect the brain's frontal cortex, which controls impulse control and executive functioning.
One of the major benefits of listening to podcasts is that it gives your eyes and brain a much-needed rest. Simply close your eyes, and let your imagination take over.
Since listening to podcasts requires minimal energy, your brain is more active when listening to podcasts as opposed to watching TV or reading a book. Plus, if you've been searching for a new parenting hack to reduce your children's screen time, podcasts serve as the perfect alternative.
Benefit #4: Podcasts Are a Functional Educational Tool
One of the major benefits of listening to podcasts is being exposed to and learning new information, as they can serve as an excellent source of educational material.
With 2.4 million podcasts out there, there's bound to be something that piques your interest. You can find podcasts from experts on pretty much any topic.
There is a wealth of information just waiting to be discovered. Podcasts are freely available for everyone on platforms such as YouTube and Spotify.
There are even podcasts for students who want to complement their coursework with a podcast from an industry specialist.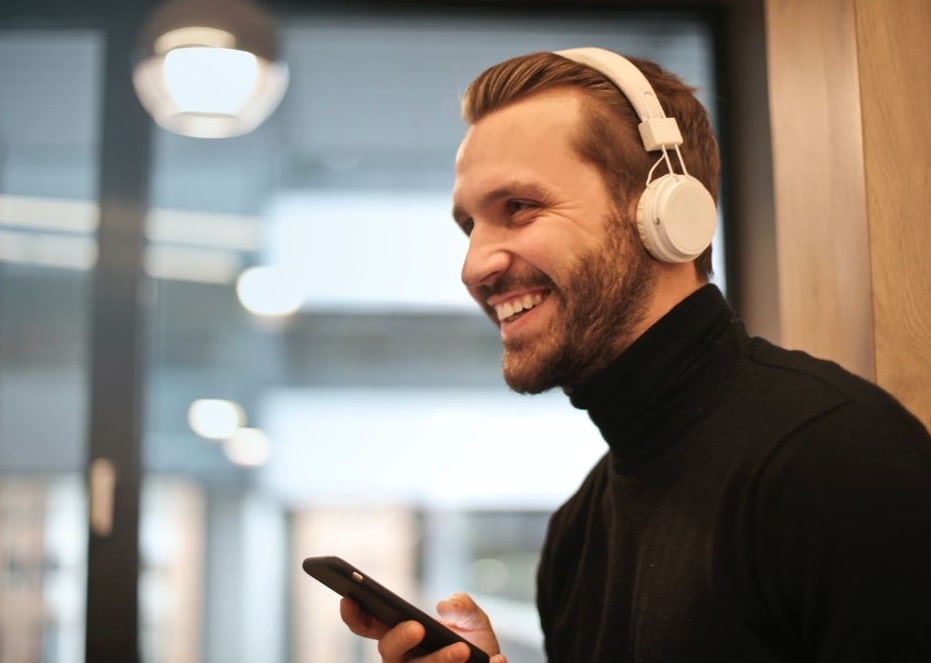 Benefit #5: Podcasts Can Improve Your Concentration And Attention Span
Listening to a thrilling crime-series podcast, for example, has been shown to cause an adrenaline rush in some listeners. Why is this a good thing?
Activating your adrenaline causes a fight-or-flight response. This ultimately means that your body and brain are more alert or engaged with your surroundings, which helps you better absorb the information.
Benefit #6: Podcasts Can Make You Happy
Your body's chemical reaction to humor is highly beneficial to your mood.
When you listen to a podcast in the comedy sphere and find something funny, your frontal lobe sends an electrical signal or wave to your cerebral cortex that makes you laugh.
So scientifically speaking, listening to a funny podcast may be the perfect remedy when you need cheering up.
Benefit #7: Podcasts May Improve Your Vocabulary
Another benefit of listening to podcasts is exposing yourself to new conversations that improve your vocabulary.
You may encounter new words or grammatical terms that will challenge you. Of course, this entirely depends on what shows you are listening to regularly.
Benefit #8: They Help You Become a Better Listener
As mentioned, podcasts are all about listening. Not just listening, but active listening.
This means genuinely tuning in to the content being discussed.
By listening to podcasts, you're sure to improve your listening skills and gain an appreciation for simple listening. This will help you to pay better attention and remember more information.
Benefit #9: Listening to Podcasts Makes You a Part of Something Amazing
Listening to and investing in a podcast series can make you feel like you are part of the conversation. It brings a sense of personal connection to the speakers.
This is especially true when listening to an interview format or monologue type show. Podcasts are generally a more casual platform. Thus, the guests are sometimes more open and share elements of their personal lives and experiences.
Ultimately, podcasts make you feel a part of them by taking you along for the ride.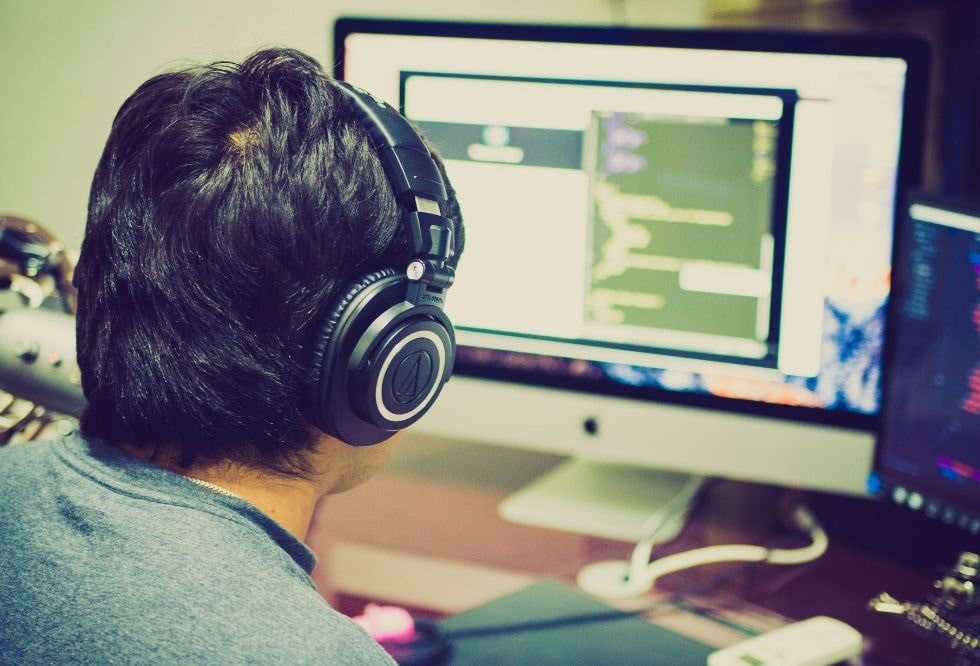 Conclusion
There is definitely a good reason why so many people around the world have bought into the concept and made listening to a podcast part of their daily routine.
Podcasts bring with them a range of benefits. From providing a source of educational stimulation to comedic relief – there is a podcast out there for every taste or preference.
It is also majorly beneficial in reducing your screen time, which is something that a large majority of people want to do in their lives.
If you're looking for a good reason why you should give podcasting a serious chance, I hope this list of benefits convinces you.
And, if you fall in love with it enough to create your own podcast, Wavve is here to help you share it online and connect with more listeners.
I'm the CEO of Wavve. I love encouraging creators and entrepreneurs to share their stories and lead with purpose.