Marketing a podcast. It's the work you didn't know you signed up for when you excitedly started a new podcast. How do get it out into the world? How do you find new listeners? What about your dreams to become the next podcasting hit?
Making sure that your audio quality is top notch, creating great content, and finding interesting topics is important — but without a following, your efforts could go unnoticed for a long time.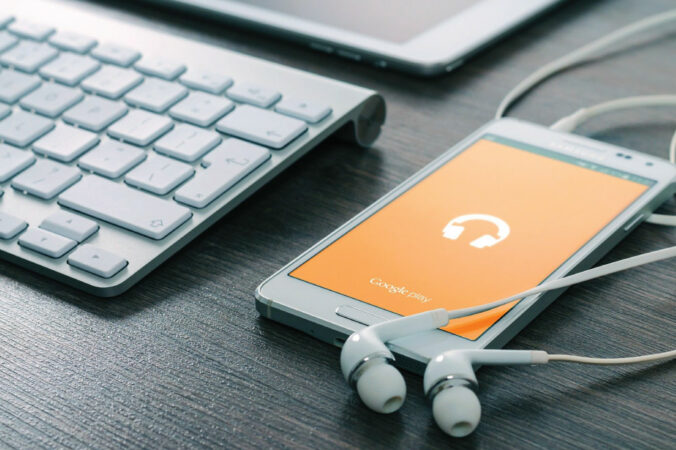 So how do you promote your show and attract more listeners?
This article will take a look at twelve podcasting marketing tips to help you promote your podcast. And you don't have to be a new to podcasting to use them! They work just as well for improving your existing podcast marketing strategy.
12 Ways To Help You Improve Your Podcast Marketing
1. Invest in your social media marketing
Social media is an essential tool for podcast marketing. Because curation and finding great podcasts is still difficult, you can leverage the trust networks already in place using social media. Opening your show up to new listeners (on some platforms) and engaging your existing fans can aid in boosting awareness of your show.
Here's of list of innovative ways to use social media to your advantage when promoting your podcast:
Share key moments, insights, or clips that will engage and direct listeners to your full podcast
Design branded quote card images
Create social media videos
Pin latest episodes or updates to your profile
Include a link to your podcast in your bio
Create behind-the-scenes content
Leverage YouTube as a distribution destination for full episodes and for Shorts clips
Tag any topic specific shared clips with trending hashtags
Boost content that shows engagement with paid advertising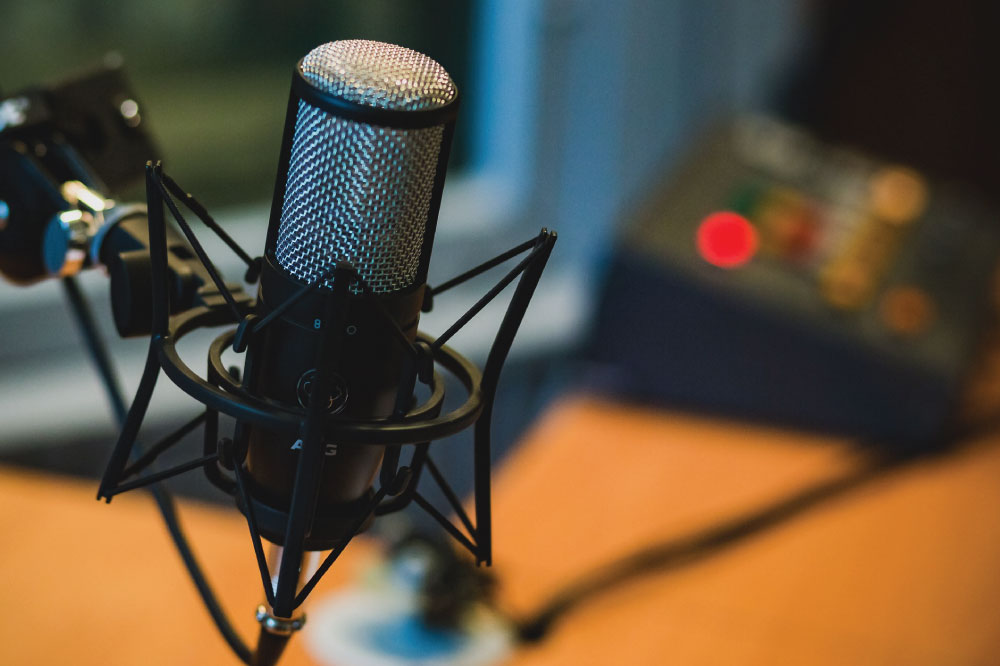 2. Schedule and share your publishing times
As with social media channels, there are optimal publishing times for podcasts as well.
These refer to the times when podcasts see a spike in engagement. Try and figure out what these times are for you by looking at when podcasts that are similar to you publish their content.
You can also look at your show's analytics based on different posting times.
If you spot a trend, then experiment with posting around that time and monitor engagement and general analytics.
It's also helpful to share exactly when your audience can expect your new shows to release.
3. Announce new episodes in your email newsletter
Firstly, you can create an email newsletter for subscribers. This is a handy tool to communicate all the information such as upcoming guest info, general news, and brand updates.
Talk about interesting facts about your niche, your upcoming show, relevant past shows, and moments listeners may want to check out. Platforms that allow linking to specific timestamps like YouTube or Captivate are helpful here.
Secondly, when you share general podcast links in your email, consider using a link that allows subscribers to pick their chosen streaming platform, like Wavve Link. Because not everyone wants to link out to an unfamiliar streaming service that requires a new app or login that blocks listening.
As you grow your podcast and reach out to collaborators, brands, partners, and more, podcast awareness and convenient access will help drive more listeners.
4. Launch with more than one episode
There's a disappointment factor for podcast listeners when they realize the great new podcast they invested time into only has one episode.
When trying out a new show, listeners want to get a feel for the kind of content you make and the topics you cover to see if they want to commit to regular listening.
Make sure you have a minimum of three episodes to upload before you launch. And we suggest having at least three more created so you can upload regularly after launch.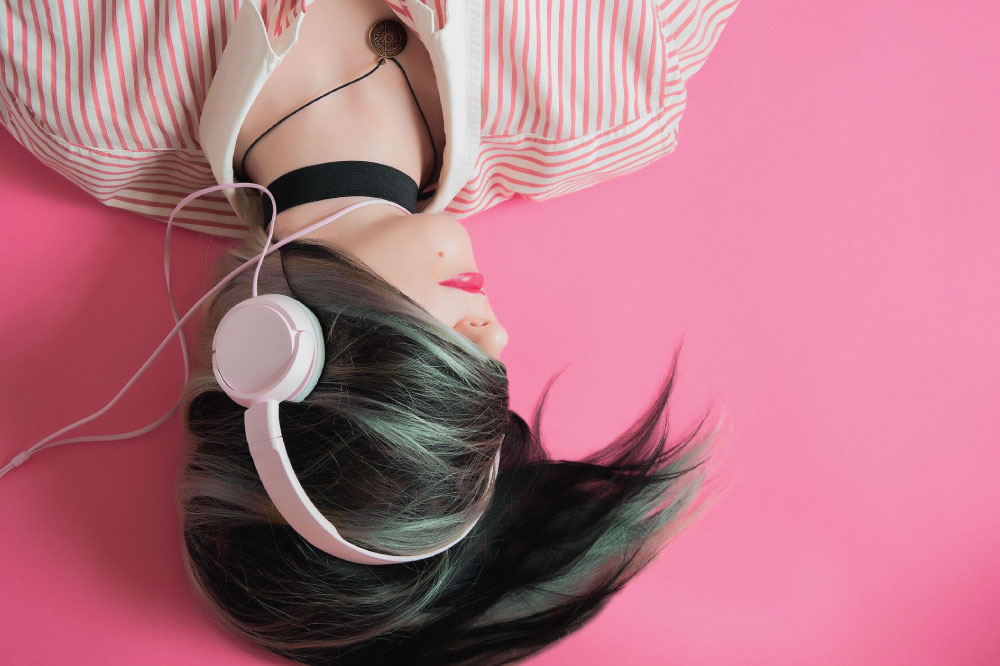 5. Host contests or giveaways
Giveaways generate excitement around your show if in alignment with your ideal listeners.
What journey are you taking your listeners on? Is there a product or service that will help them?
Hosting contests or giveaways can help you achieve different podcast marketing goals like increasing listener counts or boosting subscriptions.
The key to giveaways is including entry rules. For example, ask people to subscribe, answer a question from an episode, or leave a review.
You can run your campaign through social media and email, collaborate with brands that can provide the giveaways, and expose listeners to new products or services that will help them on their journey.
6. Involve your guests
Engaging with listeners who may be there for the first time to listen to your guest is your opportunity to share why they should stick around for more episodes.
Encourage guests to participate in the promotion of the episode they feature in by creating snappy content they can use or share easily. Remember, they are the star. This includes sharing with them:
Short social media videos featuring a great quote or insight they gave
The RSS link to the podcast audio or the mp3 itself
MP3 highlight clips because the guest may want to use them in their show or marketing
Interesting quotes they are reshare
Pre-written social media captions or posts they can use
Promo images of the show
Also remember to properly tag them in all your marketing content on socials so they can easily reshare it should they not want to market their appearance specifically. (But they should because you asked unique questions, right?)
7. Ask your audience
Not only can you engage your new guests' audience, you can also make asks to your existing listeners.
Tastefully and regularly encourage your listeners to share your show on their socials, subscribe, and leave reviews. It works best when you respond to all their comments, and generally become part of the community.
Experiment with where in the show to make your asks, but the more natural, the better.
8. Send to podcast aggregators
Podcasters and podcast aggregators are apps that gather and play podcasts. This includes apps and sites like Stitcher, Castro, Downcast, and more.
These platforms are a great place for listeners to discover new podcasts, and they sometimes suggest new podcasts to users (like a recommended podcast list).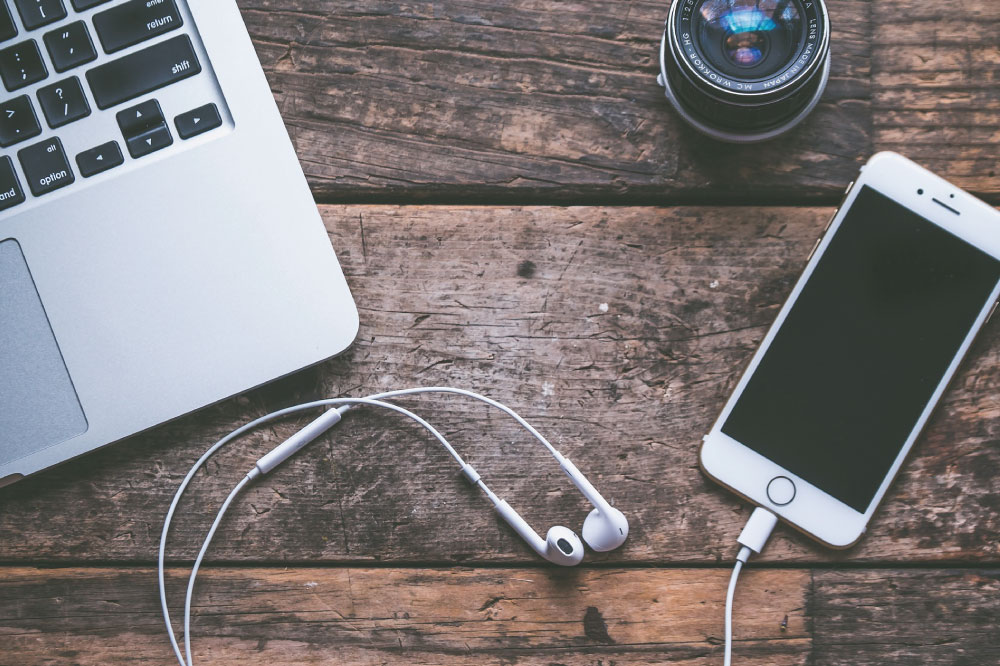 9. Leverage transcription
You can do a lot with transcription for your podcast marketing.
With Wavve, we write the blog first, then we create our podcast from it. But if you create the podcast first, go the other way by transcribing it.
You can use a transcript to create a podcast blog or show notes page for people who prefer to read.
Take segments of the transcript and include them in your captions and show notes. Of course, you can also use quotes from your transcript to create your social media content easily.
Using transcripts or text in this way aids in your podcast's SEO standing. In other words, it makes your podcast more discoverable on search engines when users search for specific topics that you cover.
Plus, you save time scrubbing through your podcast audio to find the best quotes. Wavve can transcribe your audio if you need a provider. Also, services like Rev do a great job if you find you are spending too much time correcting auto-transcription results, or wanting world-language subtitling.
10. Optimize your website
The website for your podcast plays a vital role in your show's discoverability. Every podcast should have a website that they fill with updated and relevant content.
This means posting to the site every time you have an episode out. Include an audio player, show notes, transcriptions, guest info, and more for each episode.
All this information should be optimized for search engines by utilizing keywords and distributing them in your headings and subheadings, descriptions, and throughout the content.
You should also include these keywords in the actual podcast audio as Google now searches audio material for search results.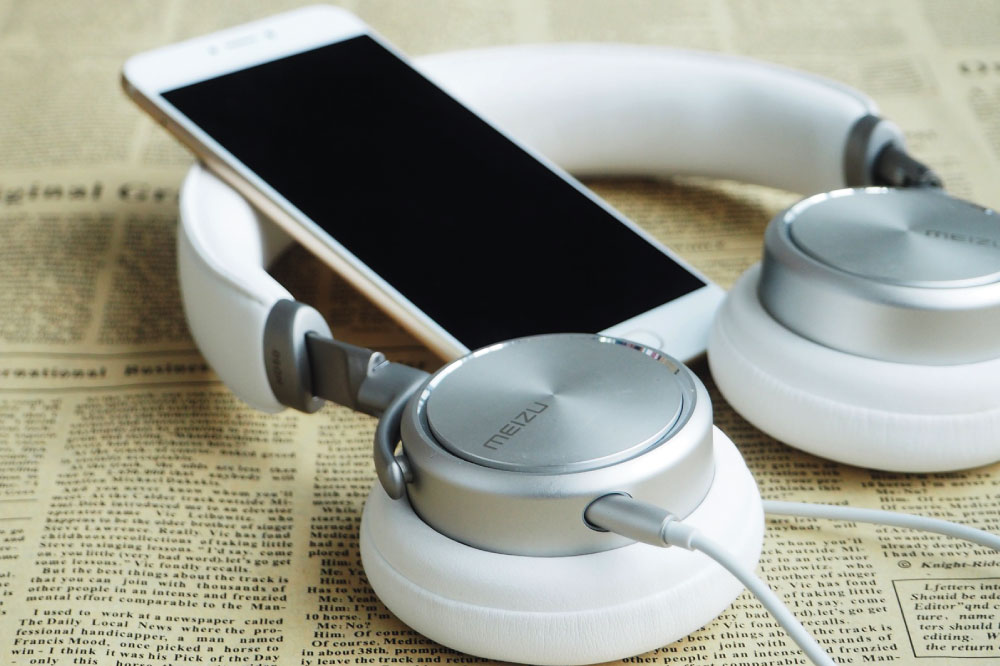 11. Collaborate and cross-promote
Just like inviting guests onto your show, working with influencers can open your brand up to a larger audience to help grow your listener metrics.
Mention brands and people you'd like to work with in your episodes. Guests may have a connection for an introduction, and giving positive no-strings attached mentions can only help to further increase your chances to collaborate in the future.
You can also collaborate with other similar podcasts in the same way. Rather than see them as competition, you can see them as fellow guides helping your listeners achieve the same thing you desire for them. No one is going to talk about your topic the way you do, so stand confident in the idea that your listeners want to listen to more than one personality.
12. Network, network, network
Attend events, conferences, webinars, gatherings, etc. that relate to your podcast content and niche.
Join and participate in podcasting communities. Encourage your friends, community, and listeners to tell a friend.
Be ready to explain in one sentence what your show is about and why people should listen. Take every opportunity to make a natural ask, especially when starting a new show.
Final Thoughts
Marketing your podcast can be creative and fun! From collaborating with influencers, to sending out quirky and interesting content from your show via email or social media marketing — we hope these tips and tricks will help you successfully endorse and market your show.
While there is a lot to marketing after podcasting, it doesn't have to be overwhelming. Start small with creating a simple social media video of a key podcast moment after your next episode using Wavve. You can start for free at wavve.co.
I'm the CEO of Wavve. I love encouraging creators and entrepreneurs to share their stories and lead with purpose.