Feature Update: Wavve Templates
Here at Wavve, we're all about making your video content creation as easy as possible. That's why we're so excited to announce our newest feature update: Wavve Design Templates. With Wavve Templates, it's now easier than ever for you to create high-quality videos really quickly.
Before this product update, every time you made a Wavve video you had to create your own video design. Now, you can choose between making your own design from scratch and using one of our 5 designer-made templates that were built to stand out on social media and drive engagement.
Here's how it works:
1) Once you've logged in to your account, click the Create Your Own button.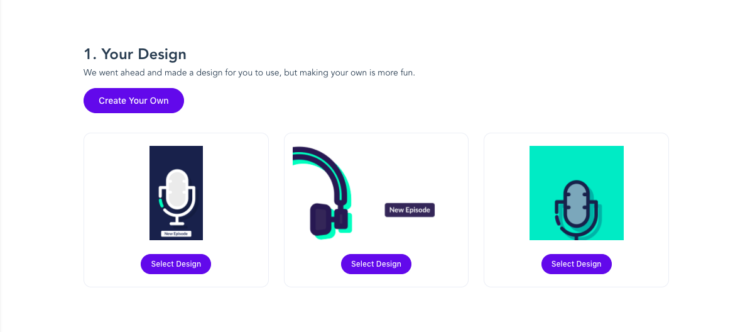 2) You'll be presented with the option to start with a template or create from scratch. Click the Choose a template button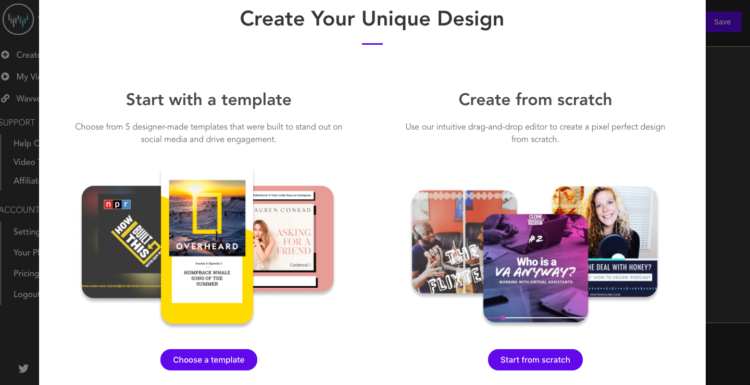 3) On the next page, you'll be presented with a handful of designs that were specifically made for Wavve and for driving more engagement and more views on social media. Here, you can select whichever template you prefer.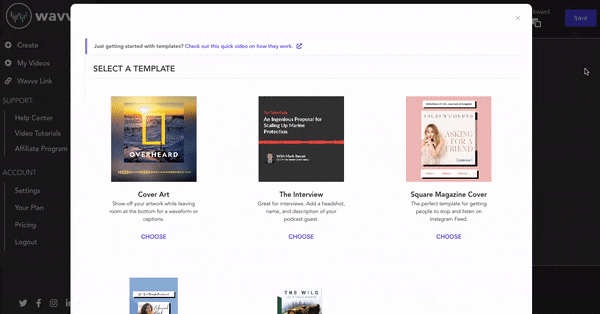 4) Once you've selected your template, you'll be taken to the Customize Your Template page. If you're a podcaster, you can link your podcast here. Once you've linked it, the system will pull data from your RSS (like you cover image and details from your latest episode) and use that data to automatically populate fields. If you're not a podcaster or you don't have your podcast up on Apple, no worries. You can manually upload images and fill in the fields yourself.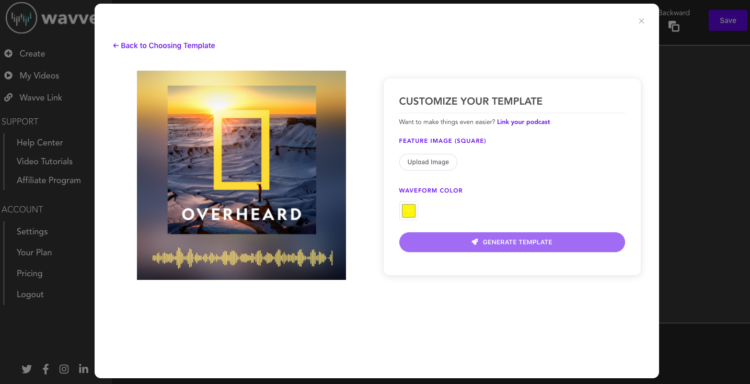 5) Once you've filled out all the necessary fields and chosen any customizable design options (like background shape, background color, etc.), just click the Generate Template button. In just a few seconds, you'll have a sleek, professional design that's ready to go.
This feature update has been added to all accounts and will be available for any video you create from now on.
Ready to try out Wavve Templates?
Log in now. If you're new to Wavve, sign up for an account today and you can create your very first Wavve video for free!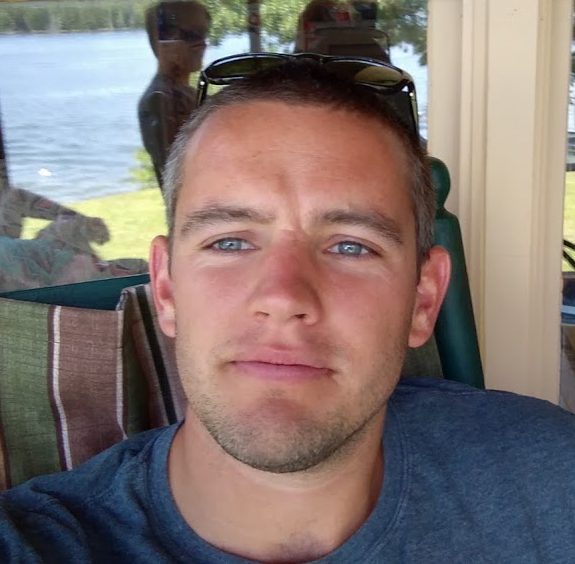 I'm the Founder of Wavve. I love building tools to help content creators better share their message on social media.