If you are converting traffic from your social media content into sales, you are part of the huge trend in social selling.
Social conversions can be massively beneficial to your business. In fact, 78% of salespeople who engage in social selling are outselling their peers who are not. Over 10% of social sales reps have closed five or more deals due to being active on social media.
After all, if you convert those customers on a social media platform, you can also convert them once you have their full attention. Learning the relationship between your lead generation strategies and your social media channels is essential.
This guide will dig deeper into social selling and teach tips on selling on social media. If you're ready, let's get started!
What Is Social Selling?
Social selling is precisely what the name says—selling your goods or services with the help of social media platforms, such as Facebook, Instagram, Twitter, etc. Regardless of the size or focus of your business, engaging with your potential clients through social media helps you build and establish your brand, generate and nurture new leads, and build relationships.
Your potential clients will understand your brand, story, and products before they buy any of your services or products. When they're ready to purchase, you'll be on their mind.
It is reported that 75% of online users use social media to research products. Using social platforms as a social channel allows brands to have an all-in-one platform to focus on the entire customer journey — from awareness to acquisition to loyalty.
On top of that, brands can zero in on customer prospects and establish a rapport with their network. It is modern relationship building.
How Social Selling Can Grow Your Business
One amazing thing about social selling is that it offers a more efficient sales process, helping bring in more sales in exchange. Let's look at some of the advantages of selling on social media.
Social selling helps find new opportunities
Social selling leaders generate 45% more opportunities than their peers. Also, social selling leaders are 51% more likely to reach their quota. 78% of social sellers outsell their peers who do not use social media platforms.
Bringing your sales game on social media enables you to find the decision-makers asking for recommendations or questions in online groups. Engaging with a potential customer at the exact time of need will not be available if you only stick with traditional methods like cold calling or cold emailing.
You can also share content that answers their concerns or help them with their concern through direct messages.
Social selling achieves better customer retention
One of the goals of social selling is to establish trust and, in the end, maintain contact with your customers in a non-invasive and less intrusive manner. 37% of marketers notice social media as the most efficient medium for customer retention.
A 5% increase in customer retention rate could boost profits by 25% to 95%. Also, the probability of selling to an existing customer is 60% to 70%.
With a social media selling strategy, communication is easier. What used to be at times difficult, such as catching them on the phone or seeing if they read your email, turns into them opting into new products or updates you are regularly sharing. Instead of check-in calls to sell a new product, you can make yourself accessible and present on social media.
Social selling improves the number of leads generated and sales closed
A survey found that one in three B2B experts said social selling tools help boost the number of leads they had to work with. Businesses always need leads, and social selling helps them draw and capture more leads than traditional prospecting. 76% of buyers are ready to have sales conversations on social media.
This strategy is a good way to drive sales results. After all, more customers mean improved revenue for your business. Social selling lets you build the path to a sale by assisting when your potential customers best need it. 81% of buyers are likelier to interact with brands with a strong, professional, and cohesive social media presence.
Social selling helps your sales reps create real relationships
A respectable 31% percent of B2B professionals also mention that social selling tools allowed them to build deeper relationships with their clients.
Social selling is about establishing rapport and making real interactions between you and your potential clients. It involves sharing information or content that addresses their needs, pain points and wants on your social media profiles.
Also, moving away from cold calling and other salesy prospecting tactics lets you better earn the prospects' trust without the pressure. It will help if your sales team optimizes its profile and shares content online. It will also act to grow your brand visibility as their networks now become aware of your business.
A Guide to Social Selling
When entering the arena of social selling, brands often do not know where to start. You can use the tips below to start a baseline strategy and test new social selling strategies to optimize for long-term success.
Choose the most relevant social network
Numerous social media channels are at your fingertips. There is Reddit for discussions and forums. There is Instagram for community-building. LinkedIn for reaching business individuals. You must identify where your audience is to determine which platforms will work for you.
Facebook
Business-wise, over 50 million small and mid-sized businesses use Facebook Pages. With Facebook, a sales rep could share videos or photos in various formats. It is a great option for sharing many articles and links, like when promoting your newest blog post. It is a more personal network for social selling.
Twitter
At least 75% of B2B companies have an active Twitter presence as of 2019. Twitter is the perfect social platform for promoting upcoming events and getting feedback or concerns from your audience. It is also good to do social listening and track public sentiment about your products, services, and brand.
You can use Twitter's Lists feature to determine prospects and reach out to them when it is the right time. You can also be creative with the platform by using polls, GIFs, surveys, and other media forms.
LinkedIn
70% of sales professionals put LinkedIn above Facebook, where they are most active. That is because it is a social network for business professionals of various titles and industries. Most company decision-makers are here.
Businesses, individuals, or brands could share announcements, company news, updates, and more through articles and posts on their profiles. The platform also supports video content.
Follow the right social accounts, create a wish list of companies, and follow them
You can use LinkedIn's search tools to locate people with a specific job title and connect with companies and individuals needing your services or goods. 
The process of finding the ideal people on Instagram is quite different. You want to track mentions of your business and terms relevant to your industry. Instagram is a good bet for making new connections, as there is a low barrier to connect.
Meanwhile, LinkedIn is more efficient for engaging with potential customers directly, even though you need a decent reason to reach out before sending a request.
Provide value by sharing relevant content
Sellers benefit from a prescriptive approach to sales rather than satisfying each request and offering various options. One of the key reasons social selling is a big game changer for sales teams is it offers context, which helps customize every pitch, post, and proposal to individual pain points.
You can share articles, original research, e-books, white papers, webinars, and podcasts. You may also consider making paid ads on relevant social channels to target decision-makers and provide them with information, which could help move their buyer's journey forward.
Offer special deals
There is nothing your customers and prospects love more than a great deal. That's why discounts are so common in e-commerce marketing, on top of their continued use by brick-and-mortar stores.
Offering special deals is a good way to attract first-time customers eager to take a chance on your service or product. For instance, you can make a custom landing page with the discount already applied and use that link in your social posts.
Use a refer-a-friend strategy
Do you have a list of people or maybe stakeholders that you'd like to be introduced to? Why don't you check your social media profiles to see if you have any mutual connections?
If you see an industry peer or a mutual friend you know, you can ask if they could introduce you to them. Social platforms make introductions easier due to the context and background already built into the profiles. Social equity is important, and people like doing business with those they know, like, and trust.
Post video content
There is something special about audio and video than plain-text or images. You can see demonstrations, cut your learning curve down, or enjoy your experience better by being more entertained.
Using video in your social campaigns can help boost your social conversion rate. For instance, video can stop the scroll faster to get an audience to look at your ad and your campaign on social media.
Videos are extremely informative, low-pressure ways to nurture leads into customers. We suggest having a small arsenal of informational videos to help answer the most common questions you get from your customers. They are like mini-sales reps always out there selling.
When you see a relevant question in a group, or a comment on a post, send them a link to the ideal video in a message.
Use Call-To-Actions
A call to action could make or break the success of your social campaigns. If you use the perfect words, your CTA will encourage your audience to act — click on your ad, download an e-book or add an item to their cart — you name it! Meanwhile, if your CTA is not persuasive and catchy enough, or you simply don't have one, your target audience will scroll past your content and take no next action.
Specific action triggers involve taking smaller steps, slowly leading customers toward an end goal. Some solid strategies to use to stop the scroll and inspire a click include the following:
Issue a challenge
Create a sense of urgency
Choose an impactful tone
Ask a fun, polarizing question
Use a pop culture connection
Inspire to give
Leverage social selling software
Social selling is not simple. Fortunately, numerous social media tools for brands can help you simplify your social selling efforts.
Nimble
This CRM tool features social media mining, helping you sort your leads and customers and manage your relationship with them. It helps create customer profiles and activities.
LinkedIn Sales Navigator
This platform provides a prospect-hunting tool—a must-have for B2B selling pros. It features advanced search filters, which let you target the ideal prospects, and save your LinkedIn leads to boost your overall sales process.
Hootsuite
This platform simplifies social selling, from searching for prospects to serving your customers. This inclusive tool enables you to plan, devise, and schedule posts, track and improve your social ROI and engage with your network.
Wavve
This user-friendly platform helps non-video editors create more engaging video posts by turning their audio into video for social media. If podcasts, webinars, or even zoom meetings are part of your marketing mix and they have some key moments relevant to your customers, your sales team can clip those to create engaging content.
BuzzSumo
This tool makes it simpler to find and share content most interesting to your target audience.
Conclusion
Social selling is sales 2.0. You must adapt, embrace it, and watch your business flourish. Are you already using a social media sales strategy for your business? It is about time you take advantage of this shift in selling to optimize your sales and increase your lead flow.
Hopefully, this social selling guide can inspire you to join the conversation that is already happening around your industry, offerings, and brand. Adding social selling to your sales strategies can help you find the ideal leads and connect with people who want to hear from you!
Keep in mind that these social selling tips are just that — tips. Do not forget to test your social media approach, to be kind and polite, and to focus on listening to your customers' needs. The more you work on it, the better results you will see.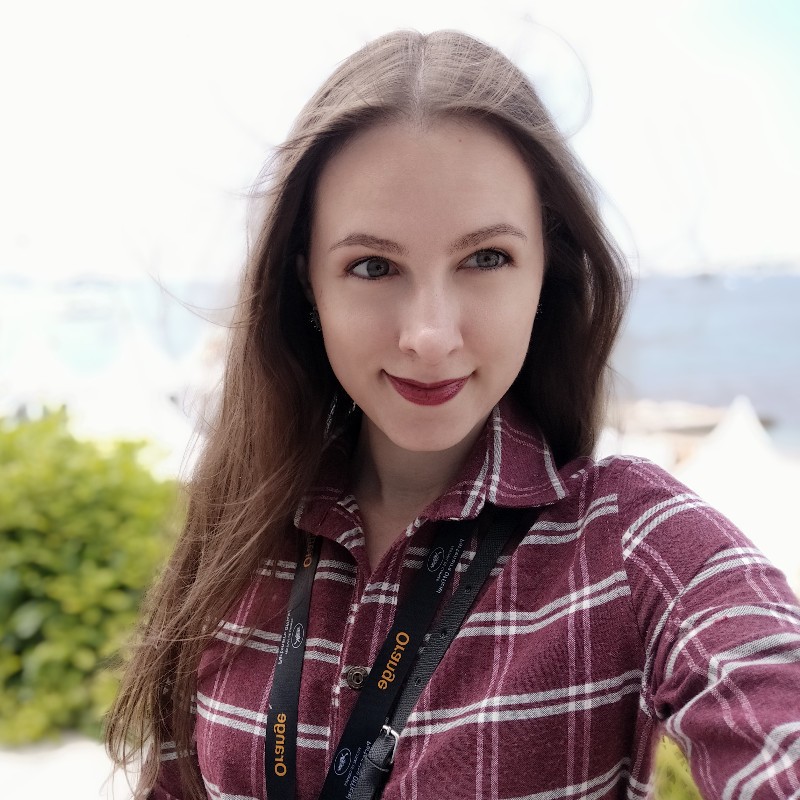 Tamara Zhostka is the chief editor at Snov.io who is working her finger to the bone to make sure you get the freshest insights from the sales and marketing world.