Using audio for lead generation ranks much further down the list for many brands.
But what a better way to engage potential customers than with sensory branding?
Consumers need to feel engaged with a brand before they buy, so involving their auditory senses connects in an amazing way.
Vision, olfactory, tactile, taste, and auditory — all these senses contribute to an experience. And brands with the best experience stand a better chance of generating interest and leads.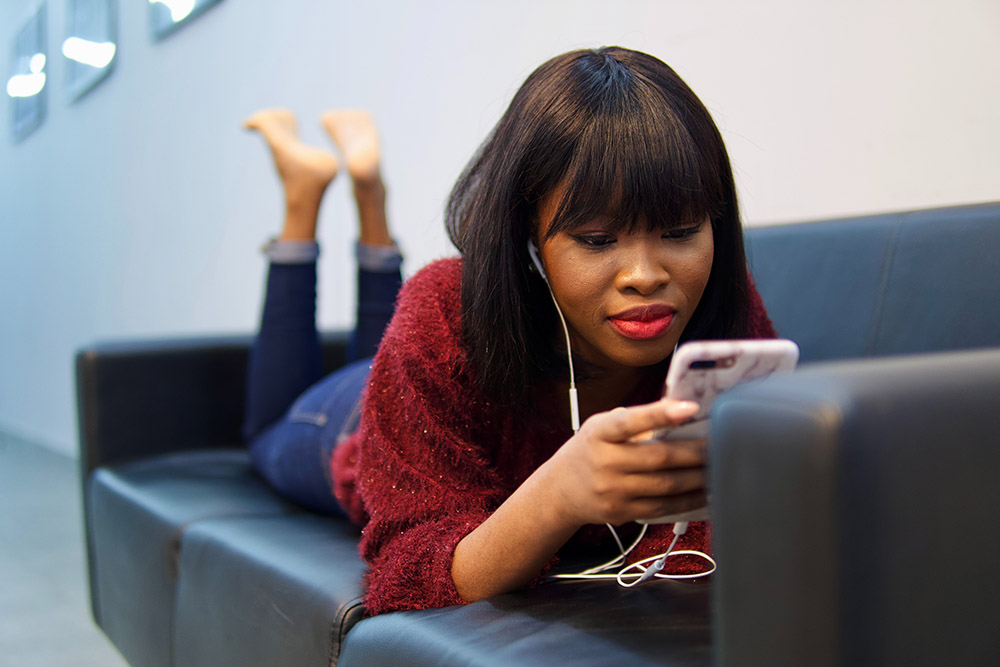 Audio for lead generation
When it comes to auditory engagement, research often cites the impact of sound on the brain and knowledge retention. Conventionally, jingles may have done the trick but today, the audience wants more than just a tune.
People today want connection, insights, and an out-of-the-box experience to truly identify with a brand. This makes it imperative to create tangible audio content to support business building and growth. In fact, 28% of the U.S. population over the age of 12 tune into podcasts on a weekly basis.
Using audio for lead generation can help organizations expand their reach beyond visual content and catch customers in ways that don't require direct visual attention.
In this blog, we will discuss 6 different audio-based paths brands can leverage to generate leads and interact with their prospects. But before that, let's first understand why you should use audio as a lead generation channel in the first place.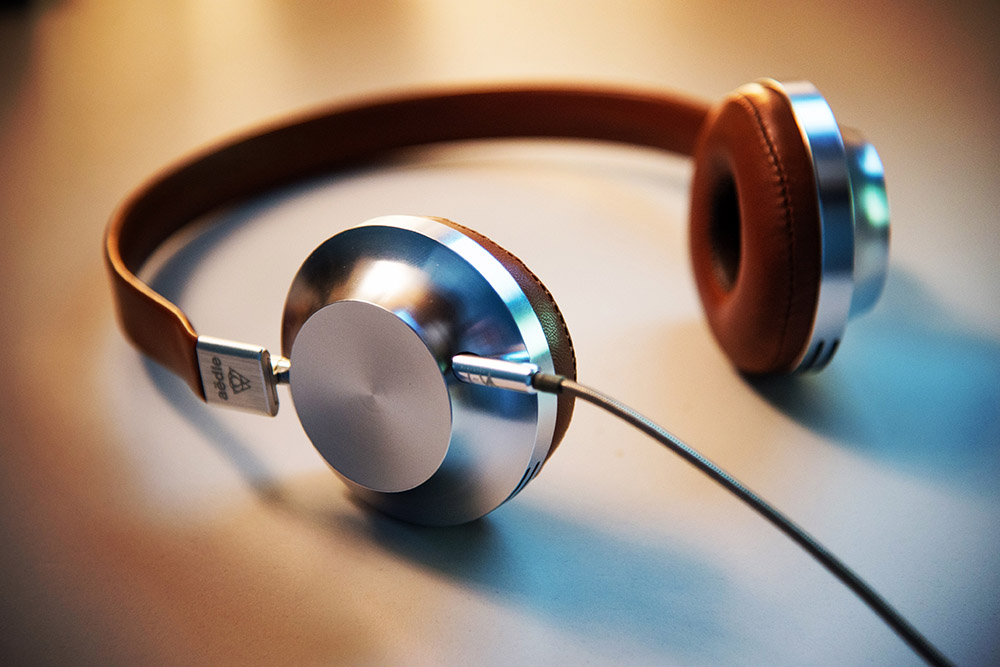 4 advantages of using audio for lead generation
Apart from the fact that audio is more engaging than any other content format because of the personal touch, there are other reasons why you should consider using it for a unique use case like lead generation. Here are four:
Sensory engagement
We have already spoken about sensory engagement and how it resonates with consumers on an instinctive level. Via audio, listeners are able to connect more with the content, process it faster, and visualize the content instead of just acknowledging it. It's the perfect way to boost customer engagement.
Less competition
Audio content formats are still growing and need a nudge for lead generation. In fact, only 16% of marketers consider live audio spaces like Clubhouse and Twitter Spaces.
However, this means that your brand will have more landscape to work with against less competition, with a greater scope for repurposing and distribution.
If you are a B2C brand, wanting to promote on Instagram or TikTok, tools like Wavve can easily create shareable video content that you can use to promote your podcast or any other audio content you might have.
The same applies for B2B brands on say, LinkedIn.
Less investment and sustainability
Relatively less capital and resource investment is required to create audio content. Podcast software makes it easier for audio creators to create content, where at minimum, they require a phone and a quiet room to record.
With the influx of smartphones equipped with high-quality cameras and microphones, producing audio content is now feasible for many.
This makes audio content a more manageable and sustainable option than other formats.
Allows you to remarket and repurpose content
Repurposing content is a great way to build customer engagement while ensuring that your calendar remains full. An essential aspect of successful content marketing is distributing your content consistently to your target audience without missing a beat.
Your podcast, for instance, can be promoted via email in the form of newsletters, or transcribed into blogs and show notes, and even smaller clips for your social media.
6 ways to leverage audio for lead generation
The beauty of lead generation lies in its multi-pronged approach, and this applies especially when it comes to audio formats. Therefore, it's beneficial to leverage as many of the available formats as possible.
Different kinds of audio content can tap into a multitude of subcategories of your target audience and help build demand for your brand.
These audio content formats can help your business generate leads while building customer engagement and interaction.
1. Podcasts
Hosting a podcast, being a guest on a popular podcast, or sponsoring a peer podcast show can be great for exposure. However, there needs to be an extra zing for generating leads.
Here's a framework you can follow:
| | |
| --- | --- |
| Strategy | Formulate your goals, identify your posting frequency and tone, and flesh out general topics. |
| Market Research | Perform an in-depth understanding of your target audience, analyze the type of content they prefer, and identify what solutions they're seeking. |
| Workflow | Setup a process by creating a monthly calendar, creating and scheduling the content in advance, and deciding on repurposing strategies. |
| Repurposing | Determine which clips match which audience segments, where they can be posted, what your posting frequency is, and how they can be deployed. |
If followed consistently, this framework has the power to scale up the business in terms of community building and eventually, lead generation.
The Mind Pump Podcast is a prime example of how an audio podcast can help with lead generation.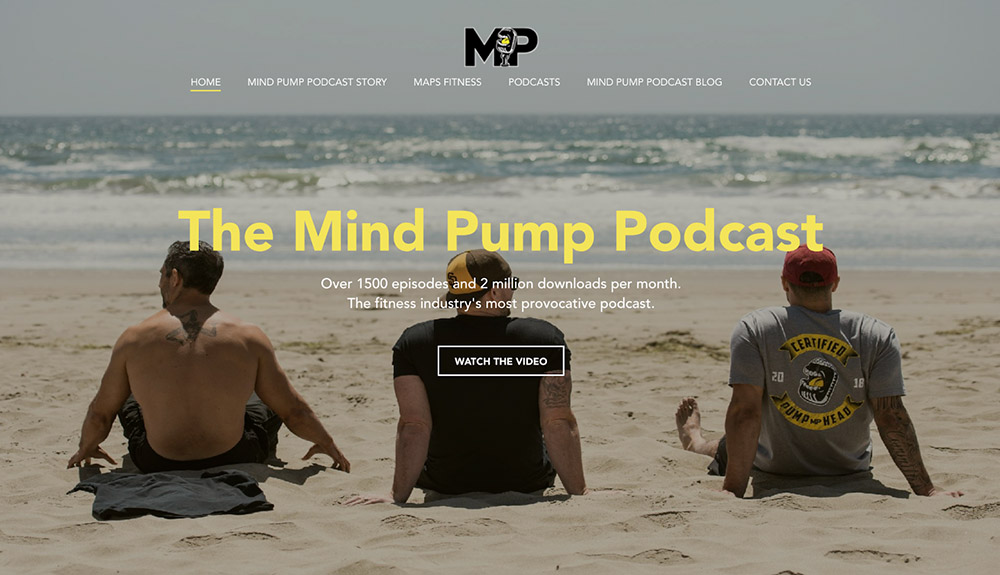 With 1500 episodes and 2 million downloads, this podcast offers value-based health content to its listeners. It busts myths and offers data-backed suggestions when it comes to building one's health.
However, it also beautifully integrates subtle lead magnets. These magnets lead the listeners to downloadable freebies on the website in exchange for their basic information.
Similarly, B2B organizations are also leveraging podcasts by creating their own sector-based content. Dell's Trailblazers is a great example where the podcast touches on everything digital and innovative. It aims for a niche audience that will resonate with its content and engage with the Dell brand.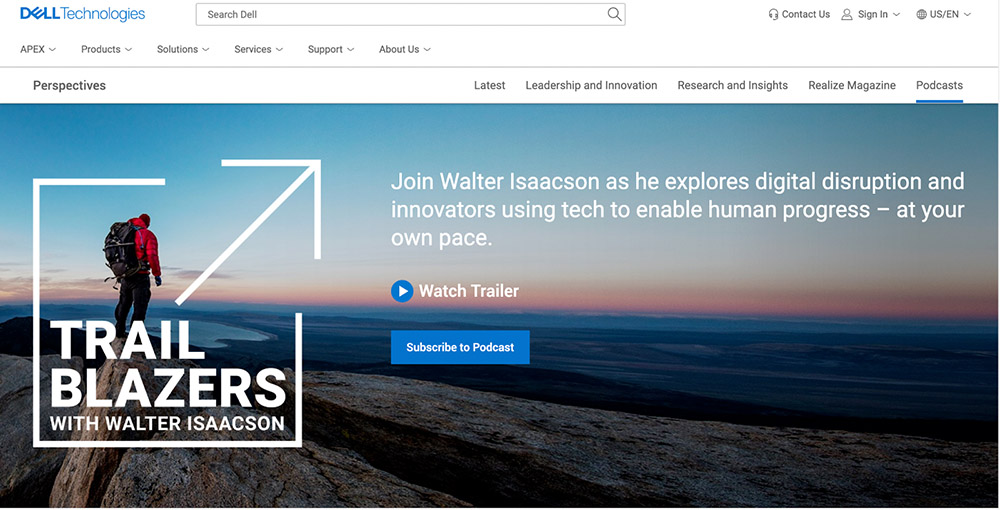 Speaking of B2B podcasts, they can also work well on professional platforms like LinkedIn where audio creators can repurpose their content for the platform to improve engagement.
The repurposed content can be bite-sized audio from the podcast episode, highlighting a specific issue, which is presented in a video format for consumption. This paves the way for LinkedIn lead generation which is important for any B2B business. The same can be done for any platform where your audience is active.
However, it is difficult to convert audio clips into formats that work for social media platforms. Wavve makes it easy to convert audio into shareable social videos.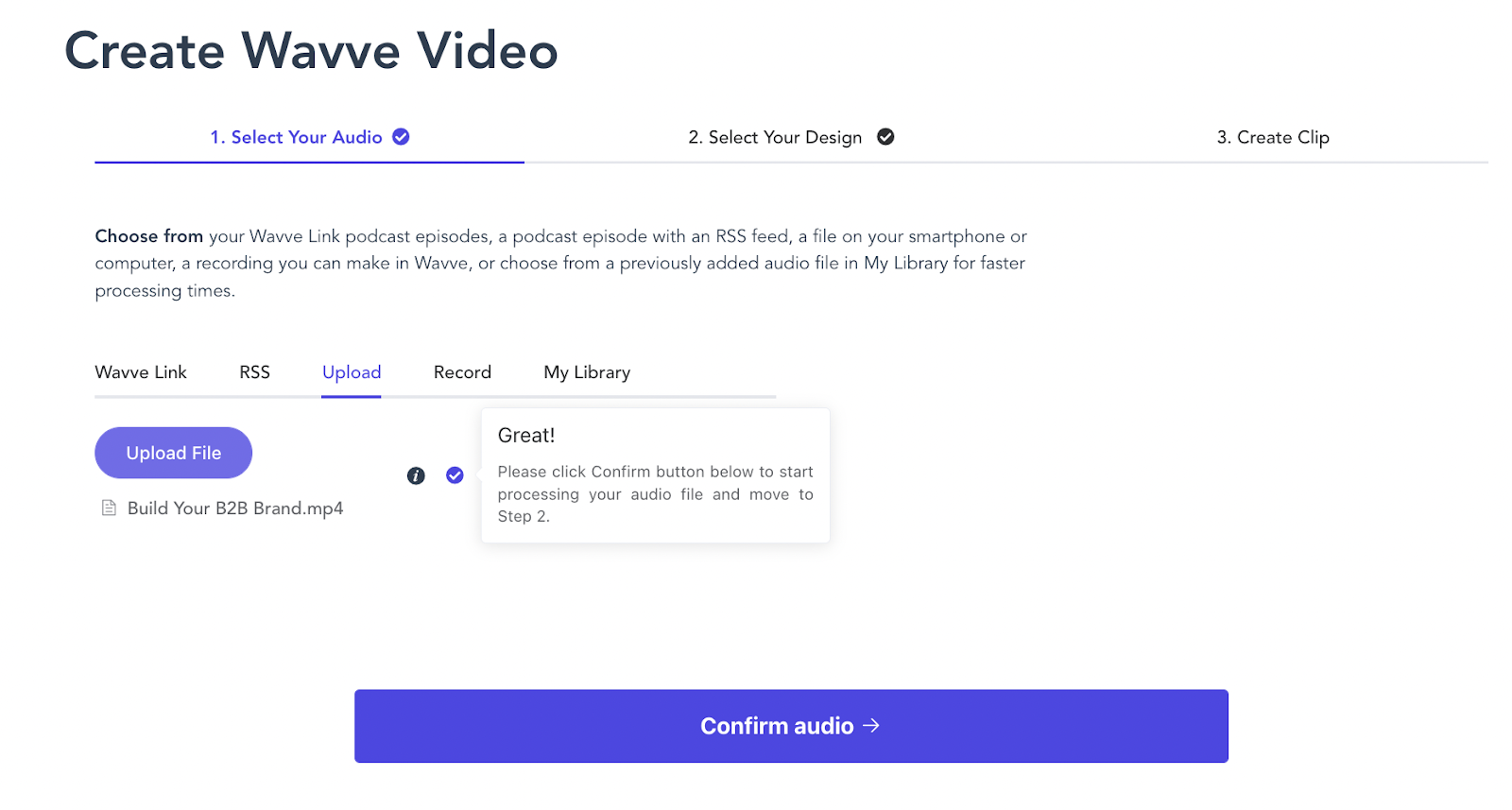 Different orientations fit different social media platforms best, so keep these in mind when repurposing your podcast on Wavve to cut down the editing hassle.
Vertical Video: Great for creating Snapchat and TikTok videos from your podcast.
Horizontal video: Great for repurposing your audio content into LinkedIn and YouTube videos.
Square Video: Perfect choice for reusing audio content on Instagram and Twitter.
All audio creators have to do is upload their podcast and select the orientation that matches the platforms they want to leverage.
Podcasting is a gold mine. However, if you are just starting out, pitching a podcast to other brands is also a great idea. It helps build your experience, exposure, and foundation to create your own podcast in the future.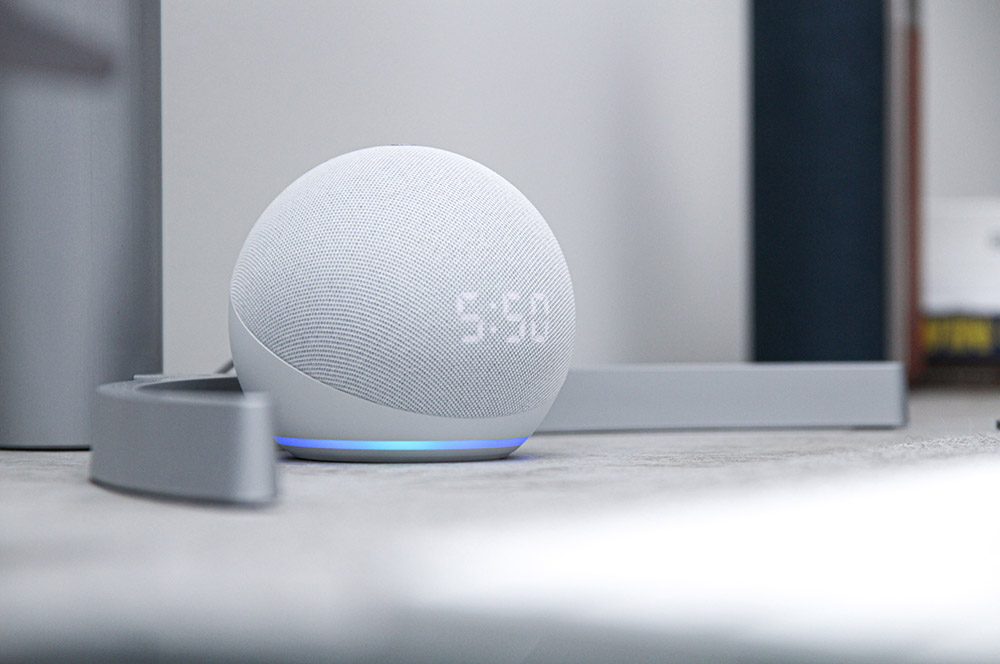 2. Voice search and smart speakers
Voice assistant and voice searches make up a growing data set when it comes to targeted ads. From asking Alexa about the best pizza place nearby to asking Google Assistant to read you the latest blog about podcast marketing, consumers have more powerful audio search options today than simply typing it out.
Interestingly, Italian holding company Banca Sella is already leveraging voice commands to enable their customers to get hands-on information about their banking activities.
Moreover, if their members are Google Home owners, they can receive their bank information, credit details, and soon payments, all via the convenience of voice commands.
In addition to including voice commands, marketers are optimizing voice search for SEO — a step that has tremendous potential to rank businesses by increasing their domain authority.
Companies like Amazon are also providing audio creators and marketers with special kits called the Alexa Skills Kit (ASK).
ASK is a collection of self-service API tools, codes, and documents that help brands build voice experiences for their end consumers across all Echo devices, FireTV, and other devices that are integrated with Alexa.
3. Audiobooks
Per research by Deloitte and AOP, digital audio revenue has already clocked in $500 million in Q1 2022.
Audiobooks make up a rising share in this revenue due to their convenience to consume as well as their ability to showcase authors better.
Audiobooks can seamlessly integrate with smartphones, smart homes, and even smart cars, which makes them an indispensable part of the consumers' day-to-day life.
Selling audio books on subject matters related to your brand with calls to action (CTA) inside is another spectacular way for organizations to use audio to contribute to their lead generation.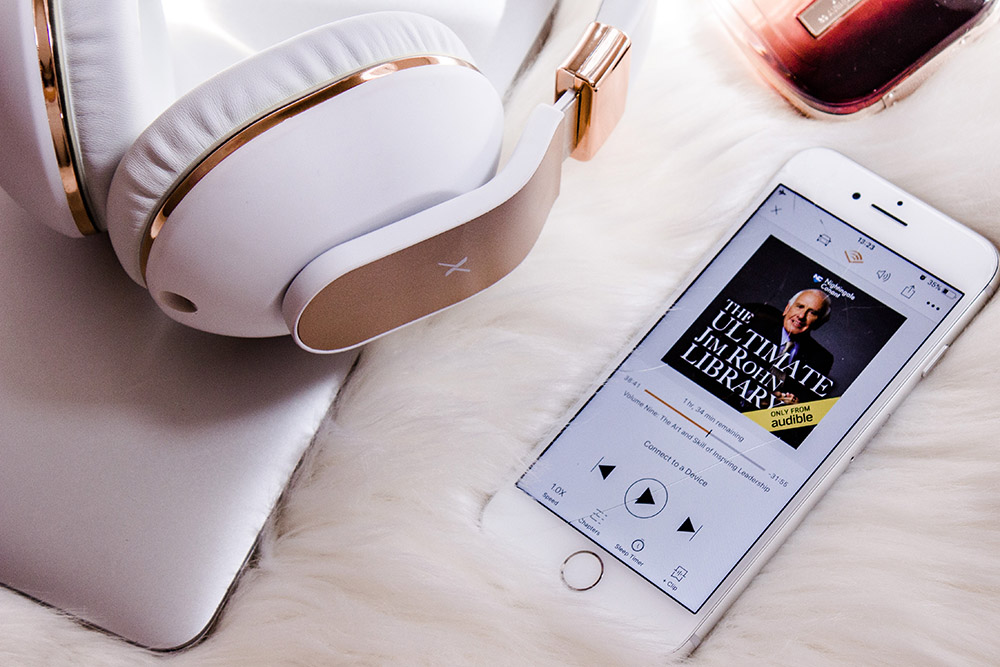 4. Audio ads
Unlike the conventional radio ads, audio ads are curated specifically for a target audience on an audio-only format like podcasts or platforms like Spotify.
There are three types of audio ads:
Audio ads: These are 15 to 30 second long clips placed before, during, or after the content.
Ads sequencing: These are created in a series like format. Brand awareness is done over multiple ads, all tied by a common call-to-action (CTA).
Skippable ads: These are great for experimentation, where advertisers can assess if an ad works for their audience or not.
Due to this community niche targeting, audio ads work well if you are trying to get leads and engagement.
For instance, Starhub published its personalized audio ad on Pandora to target its niche audience. And as a result, page visits increased to 2 million and brand recall bumped up by 7%.
Here are a few more reasons why audio ads can help you in your lead generation journey.
Audio is easily scalable for both smaller and larger audiences.
Listening to audio and voices triggers a stronger emotional response compared to reading text or watching an ad.
Listeners retain audio in their memory easier than visuals and text.
Audio cuts through the barricades of visual impairments, dyslexia, and even illiteracy.
Audio ads can be easily personalized to generate leads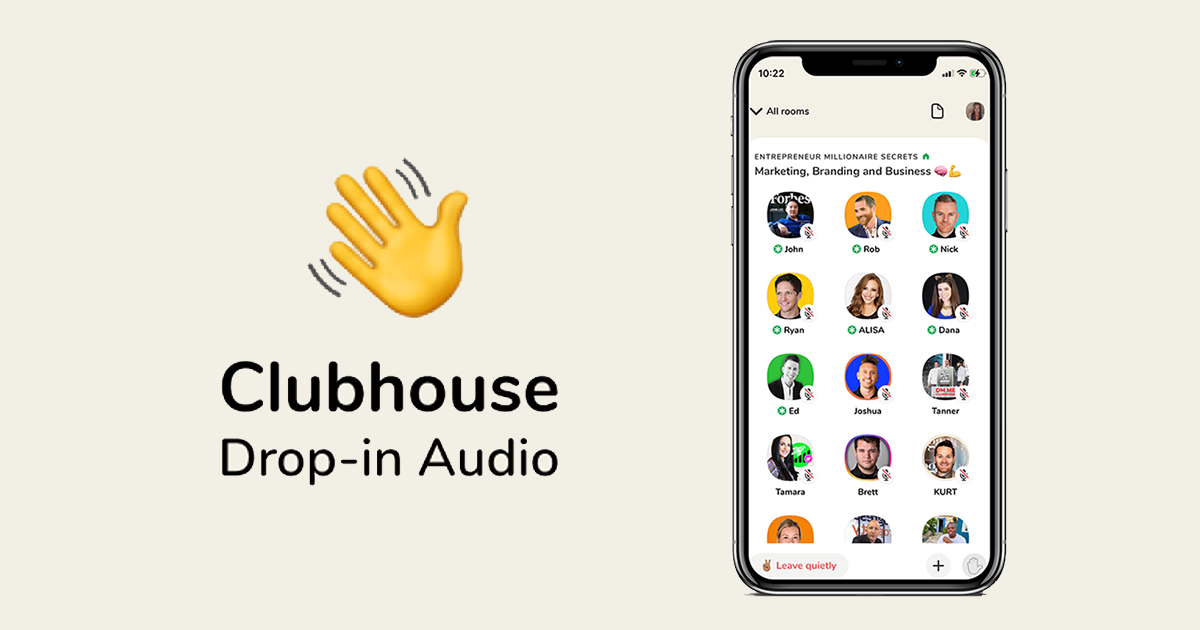 5. Live social audio
Facebook Live was launched in 2016, followed by Instagram Live in 2017. LinkedIn Live in 2019. Clubhouse and Twitter Spaces in 2020. And Spotify Live (formerly Spotify Greenroom in 2021).
All these spaces have the common advantage of being seamless and easy to access. Audio, being a low-maintenance medium, is often taken up by brands for large scale events.
These spaces allow an opportunity for content distribution for marketers who can repurpose this content from live platforms to podcasts and into bite-sized social media content.
These social audio spaces are free for consumers and make it easier for them to join communities of their preferences. Clubhouse is a great example for community growth. People with varied interests can join together to talk about common topics.
Organizations and business owners leverage this space to create awareness and brand recall to help build customer engagement.
New brand owners can also join relevant communities to get a feel of the market, understand customer pain points, and find potential solutions. They can then get back to these communities to build brand awareness and essentially, their business.
6. Audio blogging
Audio blogging can be considered a step toward lead generation while sticking to its main goal of building reader engagement in a quick and cost effective manner.
One of the best things about integrating audio with your blog is the human touch it offers. While some just like to listen and others like to read along with the narrator, it is the human touch that makes it a big deal for those engaging with your content.

Moreover, including an audio version of your blog or simple audio blogging is a way to reach out to a large population that finds it difficult to consume textual content.
The reasons may vary from a lack of interest in reading, being too busy, or disabilities. Having audio to support your conventional blog will not only make it more interesting but more accessible to everyone.
Like Voozer and Wavve Link, brands can also integrate small lead forms right next to the audio bar or podcast players to collect email contacts in real-time.
The future belongs to audio lead generation
Adding audio to your content is a great way to make it more accessible. Whether it's a podcast or an audiobook, listeners are attracted to brands that can engage with them holistically, while at the same time, educate them, further solidifying their thought leadership.
While some formats may not work for all sectors, audio content is amazing for lead generation and brand building.
If you are a brand owner investing in audio content, it's vital to distribute it on different platforms to optimize its full potential.
To get started today, try converting some audio in your backlog of content into shareable social video posts with Wavve. Make it easier for your audience to find, consume, and ultimately engage with your core content more effectively.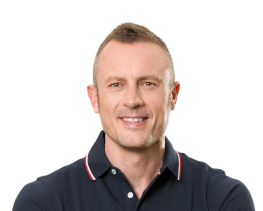 Eduard Klein is an International Digital Growth Marketer, Blogger (eduardklein.com), and Entrepreneur with a global mindset. He guides through the process of starting and growing a digital business, and riding the wave of digital technology and marketing without getting swept away.