Technology has democratized content creation to the point where it takes only minutes to create a new Youtube channel, website/blog, podcast, etc. And we're seeing this affect podcasters in a big way.
Anyone can spin up a Google Hangout and turn the audio into a podcast within a few minutes. New podcasts are being launched every day, making it harder to get your show discovered. That's why podcasters are looking for unique ways to set themselves apart from the pack. One great way to do that is to build a community around your podcast.
Why Build a Podcast Community
"If you build it, they will come."
You probably recognize this line from Field of Dreams (even if you've never seen the movie). And while it may be true for magical baseball fields, it's certainly not accurate when it comes to the world of podcasts. The fact is, there's simply too much noise on the internet these days for a podcast to get noticed and take off overnight.
Building a community around your podcast content is one of the best ways to cut through the noise and grow a loyal listener base.
Not only does building a podcast community create loyalty, but it also increases retention. Podcast audiences like to feel like they're a valued part of the shows they love. When they do, they're more likely to come back to your podcast again and again instead of finishing one of your episodes and immediately looking for a new show.
Building a strong podcast community also encourages your listeners to share your show with their friends (both in real life and on social media) and contribute content (like feedback, questions, thoughts, etc.) And when your listeners share your content on their social media channels, you get increased exposure… which will help you build your community even more!
Now that you're sold on the value of community, you need to know how to grow it! Here are our best tips for building a strong community around your podcast.
How to Build a Community Around Your Podcast
Get Your Audience Engaged
When it comes to audience engagement, the goal is to make your listeners feel connected to the show and each other. After all, Webster tells us that "a community is a place where people can find a feeling of fellowship with others, as a result of sharing common attitudes, interests, and goals." The more your audience has a chance to connect with you and their fellow listeners, the more you will develop a sense of community. There are several ways you can get your audience engaged…
Start an "exclusive" Facebook group
A Facebook page for your podcast, in general, is always a good thing to have. But anyone can follow your Facebook page. And people love to feel like they're a part of a special club. That's why it's a great idea to start a private group on Facebook. Make sure you mention at the end of your episodes that there's an exclusive Facebook group available to loyal listeners.
Give shout-outs to listeners
Your private Facebook group will come in handy here. Make sure to be actively involved and engaged with discussions happening in the Facebook group. You'd be surprised how often these discussions will give you ideas or topics for episodes. And when that happens, make it a point to give a shout-out to the major players involved in that discussion on Facebook. This is a great way to make your listeners feel acknowledged and connected to your show.
Answer listener questions
Never forget that you started your podcast because you know a little something about the topic of that podcast! Establishing yourself as an authority on your podcast's topic is important, and answering listener questions is a fun way to do that. And let's be honest… everyone loves hearing their own question get answered on the air. You can collect questions in that private Facebook group, through various social media platforms, in emails. Whatever works for you. Make some time at the end of each episode for listener questions, or dedicate one episode per week solely to that activity.
Encourage engagement on social media
In order to maximize your audience's social media engagement, it's essential for you to get involved. How do you do that? You can create posts in your Facebook group with open-ended questions, give your listeners a chance to ask you anything on Instagram Stories, use Live Video or IG stores to give a peek "behind the scenes" of your podcast, and/or create a hashtag for the show and encourage your audience to use it. Get creative! Try anything that involves you engaging with your listeners and giving them opportunities to engage more with you and each other.
Cross-Promote on Your Podcast
When you're trying to build a podcast community, don't forget about other podcasters! Cross-promotion can be a great way to form a partnership with a fellow podcaster and gives you a chance to add listeners to your audience. Another fun way of cross-promoting that listeners love? Crossover episodes! Find a podcaster with whom you share some common ground and work on creating an episode together. You'll both get exposure to another podcaster's community, which can help you build your own.
Arrange a Meet-Up
It's one thing for your listeners to be able to engage with you and each other online. But meeting each other in person makes a podcast community even stronger. You may be worried that not many people will show up, but don't focus on the numbers. Just arrange a meet-up and see what happens. You may only have a handful of people show up to the first several meet-ups, but that's completely fine. These initial get-togethers can be as simple as getting a cup of coffee.
The point is to foster a sense of community that extends past the computer screen. As your podcast community grows and more people start expressing interest in these meet-ups, you can start to consider organizing live events with special guest speakers (another great opportunity to collaborate with fellow podcasters).
Have you built a solid community around your podcast?
Start using Wavve today to create custom-branded, animated videos for your podcast.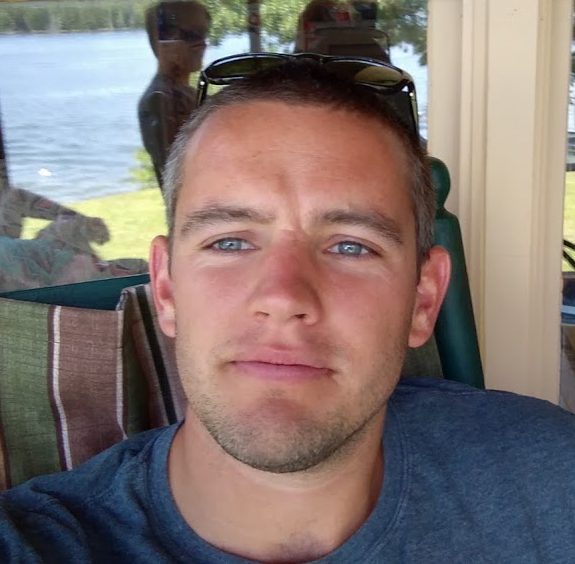 I'm the Founder of Wavve. I love building tools to help content creators better share their message on social media.