So you have a great podcast that you've worked hard to create. Now how do you get people to listen? Obviously, podcast promotion (particularly on social media) plays a huge part in growing your audience. But think about it this way: someone has seen your social media posts, knows that your show exists, and is interested in the concept… how do you get them to take the final step of actually listening to an episode?
None of us like to waste our time. That's why people are often hesitant to dive into a new podcast. Even if they think your show sounds interesting, there's no guarantee that they'll like the format, the tone, etc. With so many podcasts available these days, listeners can be very unwilling to take the plunge into a new show (especially if you have longer episodes, or there's a large backlog of episodes for them to catch up on).
That's where podcast trailers come in. Spotify recently released a new feature where you can list a podcast trailer that will be highlighted at the very top of your episode list, allowing listeners the chance to get a feel for your show and preview your style before they commit.
So how do you actually create a Spotify podcast trailer? We're here to walk you through it!
How to Create a Spotify Podcast Trailer
Keep it short
The whole point of a podcast trailer is to give listeners a taste of your show without taking up much of their time. That's why Spotify recommends limiting your podcast trailer to 3 minutes or less. The less of a time investment you ask people to make, the more likely they'll be to actually listen.
Use interest-piquing clips
Keep your favorite movie trailers in mind as you're creating your Spotify podcast trailer. The idea of a movie trailer is to give you a little taste of the film… just enough to make you want more. That's what you want to accomplish with your podcast trailer. Try mashing up some of your best clips from previous episodes. Think of this as a best-of highlight reel and use that concept as a guide for choosing your top clips.
Include voiceover
Even though it's a good idea to include clips from your show, you also want to showcase yourself as the host. Think of this as the sales pitch portion of the trailer. You want to speak directly to your audience, let your personality shine, and show them exactly why they want to start listening to your podcast the second this trailer ends. This is also a great chance to mention any prominent guests you've had on the show.
Don't forget the music
This is another area where you can take your inspiration from great movie trailers. Excellent movie trailers almost always share one common denominator: compelling background music. Be sure to pick music that fits your podcast's tone. If you use music for your podcast's intro, include that in your podcast trailer!
Use Wavve to level up your trailer
When you use Wavve, you can take the Spotify podcast trailer that you just spent time and energy making and leverage it for social media sharing. Obviously, your Spotify podcast trailer will be purely audio content. But, with Wavve, you can turn that audio content into an animated video that's perfect for sharing across all of your social media accounts. Don't forget: when you share your Wavve video on social, always include a link directing everyone who sees it to your podcast.
How to Set Up Your Trailer in Spotify
Once you've created your awesome podcast trailer, just go to the details tab of your podcast on Spotify and click select your trailer under podcast information. Once you've set your trailer, it should appear within an hour on Spotify mobile apps. For more instructions on setting up your podcast trailer, check out this Spotify FAQ.
Have you created a Spotify podcast trailer (or found one from another podcast that you love)? Tell us about it in the comments!
And don't forget to use Wavve to transform your primo Spotify podcast trailer into a social media video! Create a Wavve video for free today!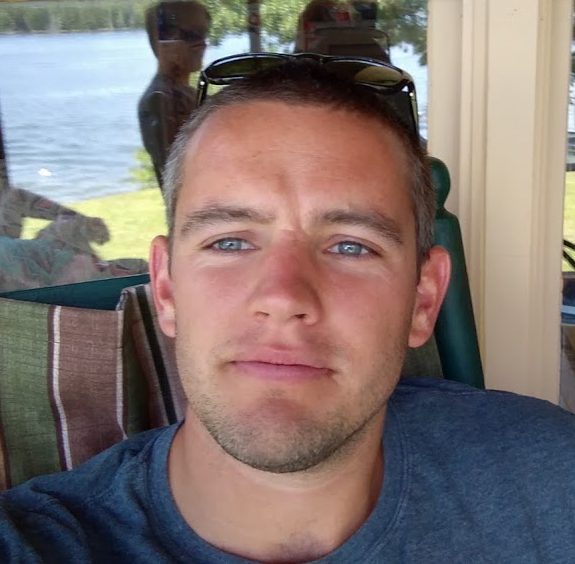 I'm the Founder of Wavve. I love building tools to help content creators better share their message on social media.