In the world of podcasting platforms, Spotify has quickly risen to the top of the heap. When ranked by number of subscribers, Spotify is currently the world's biggest music streaming platform. As of 2019, the streaming juggernaut now has 217 million monthly active users (and 44% of those users listen to Spotify on a daily basis).
The takeaway? If you haven't already, now is the time to get your podcast on Spotify.
If you haven't listed your podcast on Spotify yet, then you're missing out on an enormous amount of potential new listeners. You want to get your podcast in front of as many people as possible. And the numbers don't lie… the people are on Spotify. One of the best things about Spotify is that it's available to both iOS and Android users. Listing your podcast on such a widely-used and accessible platform increases your podcast's visibility and gives you the opportunity to be located by all-new listeners.
Spotify also offers exceptional features that can help you grow and improve your podcast. You can check daily stats on who's listening and from where, see how individual episodes are performing, and add categories to your podcast to make it more easily discoverable by your ideal listener.
Some podcast hosting platforms, like Transistor, can automatically submit your podcast to Spotify. You'll also be able to see your Spotify stats alongside stats form other platforms (like Apple Podcasts). Otherwise, just follow the simple steps below!
How do you get your podcast on Spotify? Follow our simple step-by-step guide.
1. Go to Spotify for Podcasters
2. Log in to your current Spotify account or create a new one.
3. Click the "Get Started" button.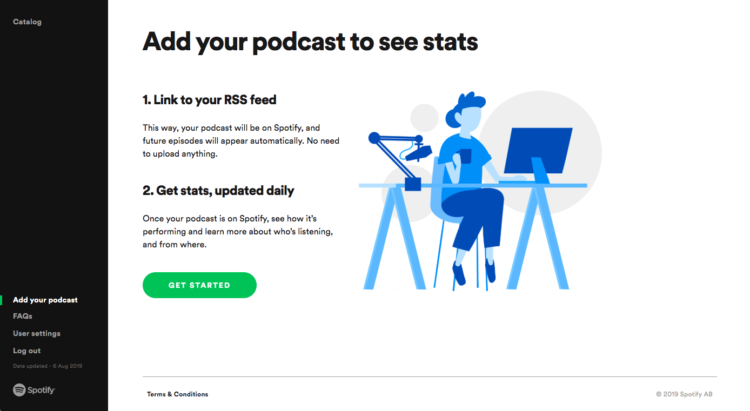 4. Provide your legal name or LLC, and enter your RSS feed.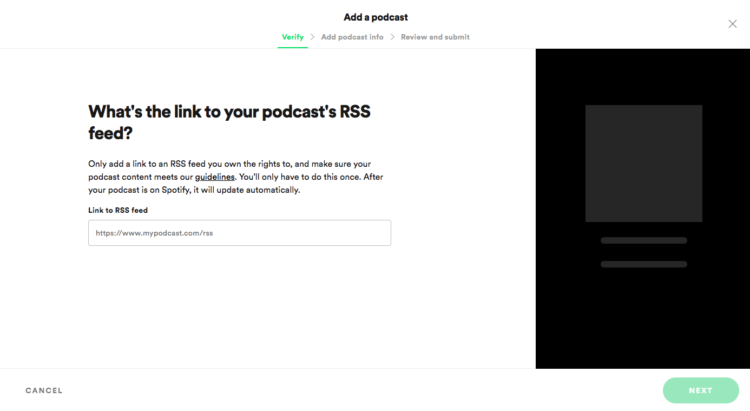 5. Select your country, language, category, and hosting provider.
6. Review your details and submit.
For more detailed instructions on submitting your podcast and troubleshooting assistance, check out the Spotify for Podcasters FAQs.
Confirming your podcast is on Spotify
Once you've submitted your podcast to Spotify, it could get added in as little as several hours, but if often takes 2-5 days for the listing to appear. Bear in mind that Spotify won't contact you to alert you that it's been added, so you'll have to keep an eye out for yourself. Just search the app occasionally for your podcast until it appears amongst the listings.
Don't forget promotion!
After your podcast has become available on Spotify, don't forget to let everyone know on social media. You can share your podcast via Spotify by going to your podcast's page and selecting the dotted icon (directly to the right of the "Follow" button).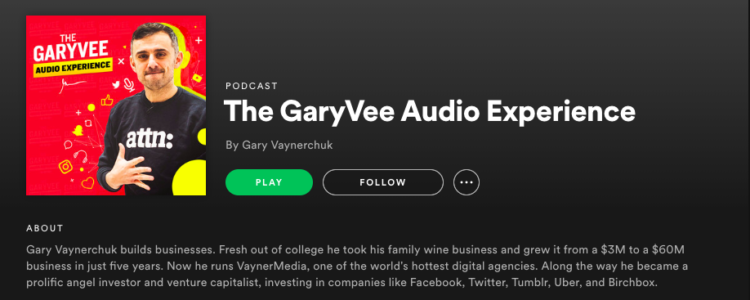 After clicking the dotted icon and hovering over "Share," you'll have the option to share directly to a few social media platforms (such as Facebook and Twitter) or to copy your show link, which you can then share on any social media platform.
Need a Landing Page For Your Podcast?
Now that you have a podcast on Spotify, you need an easy way for listeners that prefer Spotify to find your podcast. One solution for this is a Wavve Link site.
Wavve Link provides your listeners with one link that directs them to a mini-website for your podcast.
On this mini-website, visitors will be able to listen to your podcast episodes on their preferred platform (Apple Podcast, Spotify, Google Podcasts, Stitcher… even YouTube!), subscribe to your podcast, and follow you on your social media channels. It also syncs your latest episode automatically so that your newest material is always available and ready to stream. You can check out a great example of Wavve Link in action here.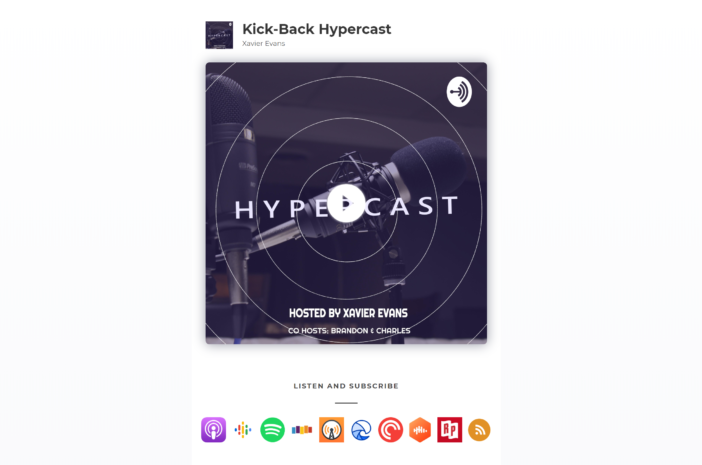 Do you want to take your podcast to the next level?
Start using Wavve today to create custom-branded, animated videos for your podcast as well as podcast landing pages with custom links.