We all know how important email lists are for businesses. But email marketing is not just for selling products or services. Did you know that you should also be building an email list for your podcast?
Having an email list for your podcast is essential for driving consistent downloads. Plus, it's vital that you have a way to connect directly with your podcast listeners and keep them engaged. Converting your podcast subscribers to email subscribers is a great way to do that! You can send out weekly updates, tease new content, share behind-the-scenes secrets, and more.
So if you don't already have one, we're here to help you start an email list for your podcast the easy way!
How do you get podcast subscribers on your email list?
If your podcast is fairly established, there's a good chance you've already built up a pretty solid base of listeners. But the big question is, how do you get the current subscribers to your podcast onto your brand-new email list?
Let's start with the basics: you'll need an email marketing service. There are a variety of options out there… Mailchimp, ConvertKit, Mailjet, HubSpot, etc. Look through a few to see which looks like your cup of tea. Once you've picked an email marketing service, then you're ready to start actually building your email list.
If you want listeners to subscribe to your email list, then you have to ask (and ask, and ask, and ask…). Make a habit of ending your episodes by reminding people about your email newsletter and asking them to subscribe. But keep in mind that most listeners aren't going to go out of their way to enter their email somewhere if there's nothing in it for them.
It's a great idea to include a free gift with every email subscription. Offer a free PDF, video series, or eBook in exchange for their email.
Or, at the very least, entice them by describing the type of valuable content they'll get in your newsletter. People always like to get exclusive, inside information about their favorite podcasts. So when you ask for listeners to subscribe, be sure to tease some of the content that's available exclusively to email subscribers. Don't forget to mention how often you send out updates! Listeners may hesitate to provide their email if they're worried they'll be spammed with daily emails as a result.
Now, of course, if you ask people to subscribe, then you should probably make it easy for them to do so! You can always embed an email sign-up form from your chosen email marketing service on your podcast's website. But we have a better (and easier) way…
Use Wavve Link to grow your email list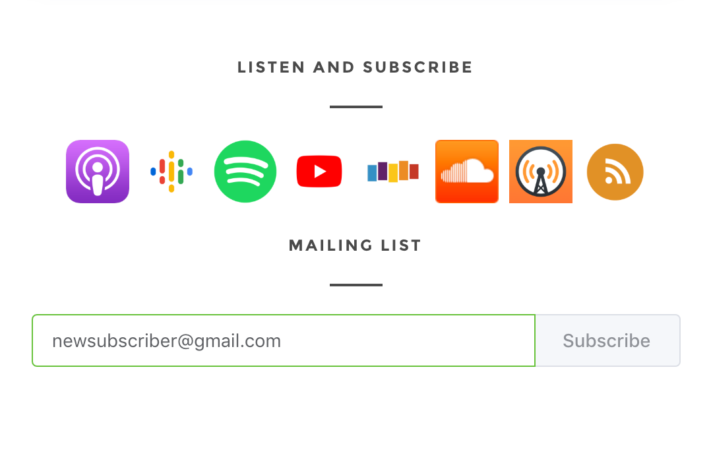 We recently launched Wavve Link Premium as an expansion of Wavve Link, a simple, shareable website for your podcast. Along with several other new features, Wavve Link Premium gives you the ability to add an email subscription form to your Wavve Link podcast landing page. Whenever your podcast listeners visit your Wavve Link and subscribe to your email list, their email addresses are automatically stored in your Wavve account where you can download them to a CSV file.
With Wavve Link Premium, you'll have one easy link that you can share across social media platforms. And when you ask listeners to subscribe to your newsletter at the end of your episode, you'll have an easy url to direct them to.
Are you ready to build your podcast email list the easy way?
Try out Wavve Link today! We have a free plan, as well as our new Premium plan (which includes the email sign-up form). You can find more details on all of the new, exciting features included in the Premium plan here.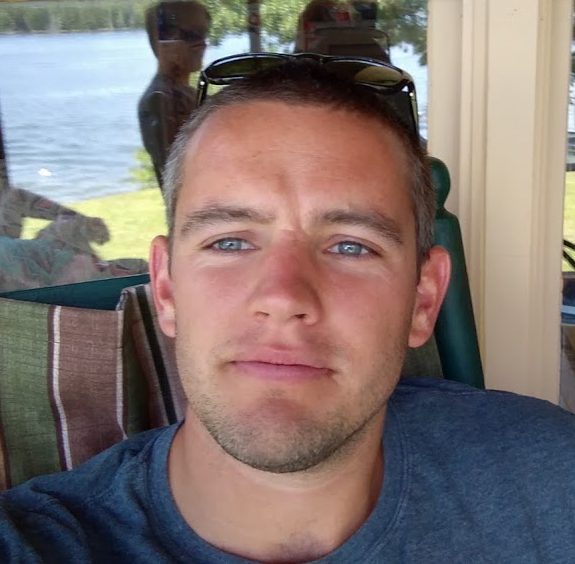 I'm the Founder of Wavve. I love building tools to help content creators better share their message on social media.