Instagram only gives you one chance to link listeners to your podcast. Let's make sure you are doing it right.
Instagram is a popular place for many podcasters to promote their content, engage with their audience, and attract new listeners. As one of the most popular social media platforms available today, Instagram is even more popular with content creators that focus on health, fitness, sports, music, arts, and other lifestyle genres.
One of the reasons Instagram has reached such heights is because they have done a great job limiting spammers and bots. They achieved this with a few choice product decisions such as limiting API access and preventing users from posting active links within posts.
That last one is the trick for most podcasters.
If you aren't lucky enough to have an influencer account (10k+ followers), there is only one place within Instagram where you can add an active link: within your profile page. This is why so many people include "Link in bio!" in their feed & story posts. All of your Instagram traffic needs to funnel through the Bio page and use that link to get to your content or website.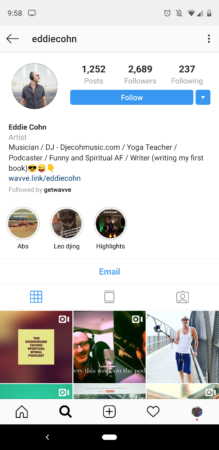 This is a problem for podcasters because listeners use a myriad of podcasting apps to consume podcast episodes. Posting a link to Apple Podcast alienates Android users, some users prefer listening from their computer, all the cool kids are using Spotify, etc., etc.
Podcasters need one link to place on their Instagram bio page that directs listeners to their preferred method of listening.
One Link That You Can Use on Instagram When Promoting Your Podocast
That's exactly why we built Wavve Link, a new short-linking tool for podcasters and audio creators that gives listeners a landing page with everything they need to listen, subscribe, and find more information regardless of how they prefer to listen.
Think of Wavve Link as a mini-website for your podcast that is easy to share on social media via your own custom short-link. Post your Wavve Link on Facebook, Twitter, or add it to your Instagram bio to give listeners an easy way to get to your podcast fast! Here is what the mini-site looks like:
How To Setup Your Free Wavve Link
Setting up your Wavve Link is really simple. The most important two things you need are a Wavve account and the URL to your RSS Feed.
Once you login to Wavve, just use the left navigation menu to access the "Links" page. Navigate through the prompts and you will be taken to your configuration screen:
Here are a few fields that you should fill in:
Set a custom link (e.g., wavve.link/mypodcast)
Add URLs to your social links (be sure to include https:// in the URL)
Add URLs to your preferred podcast player apps (any players that you don't provide URLs for will NOT be displayed in your links page).
Make sure you save all of your inputs, then click on your short-link for testing!
Check out a live sample from The Playable Characters Podcast!
Ready to Get Your (Free) Wavve Link?
Just click here to get started!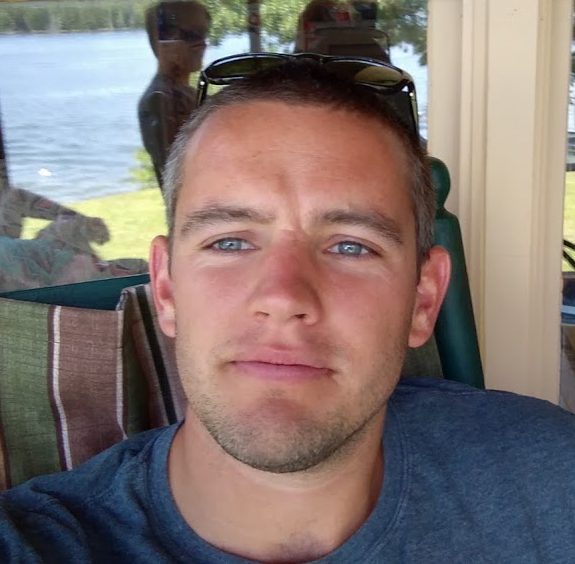 I'm the Founder of Wavve. I love building tools to help content creators better share their message on social media.