When you've put effort into creating a podcast (and then marketing and promoting that podcast across all of social media land), you probably want an easy way to track how people are actually discovering your podcast. This sort of data can be invaluable and allow you to double down on what's working best! That's why we added a new analytics feature to Wavve Link Premium.
What is Wavve Link, you ask? Wavve Link is a simple, shareable website for your podcast. With Wavve Link, you can easily set up a podcast website and share it across every social media platform using one link. Our free plan comes with tons of cool features, and already over 2,000 podcasters are using Wavve Link.
With all the different podcast platforms out there, we realized that podcasters didn't have an easy way to promote their show on social media and let their listeners choose where they want to listen. Wavve Link solves this problem by allowing you to provide links to each of these platforms. But that wasn't the only problem…
Podcasting services like Spotify, Google, and Apple Podcasts provide little-to-no data to help you understand your listeners and how they are finding your podcast.
That's why we released Wavve Link Premium. With this, we've included features like custom domains, email subscription forms, and (most importantly) analytics! By sharing your Wavve Link website, you can learn exactly how people are discovering you. So, how does the analytics feature work?
How To Track Your Podcast Analytics with Wavve Link Premium
Once you've signed up for Wavve Link Premium, you'll see your podcast analytics section. Click on that to view all of the following information.
What Analytics Are Available?
You can see exactly how many people are visiting your Wavve Link. This metric is essential for evaluating how well you're marketing your podcast and how many eyes are actually seeing your podcast website.
1. Number of Site Visitors

2. Sources for Site Visitors
It's not enough just to know how many people are visiting your podcast website. You also need to know where they're coming from. That's why Wavve Link Premium lets you see exactly how many people are coming from all of the different places you shared your Wavve Link. This metric can help you figure out which social media platforms are actually drawing in the most potential listeners.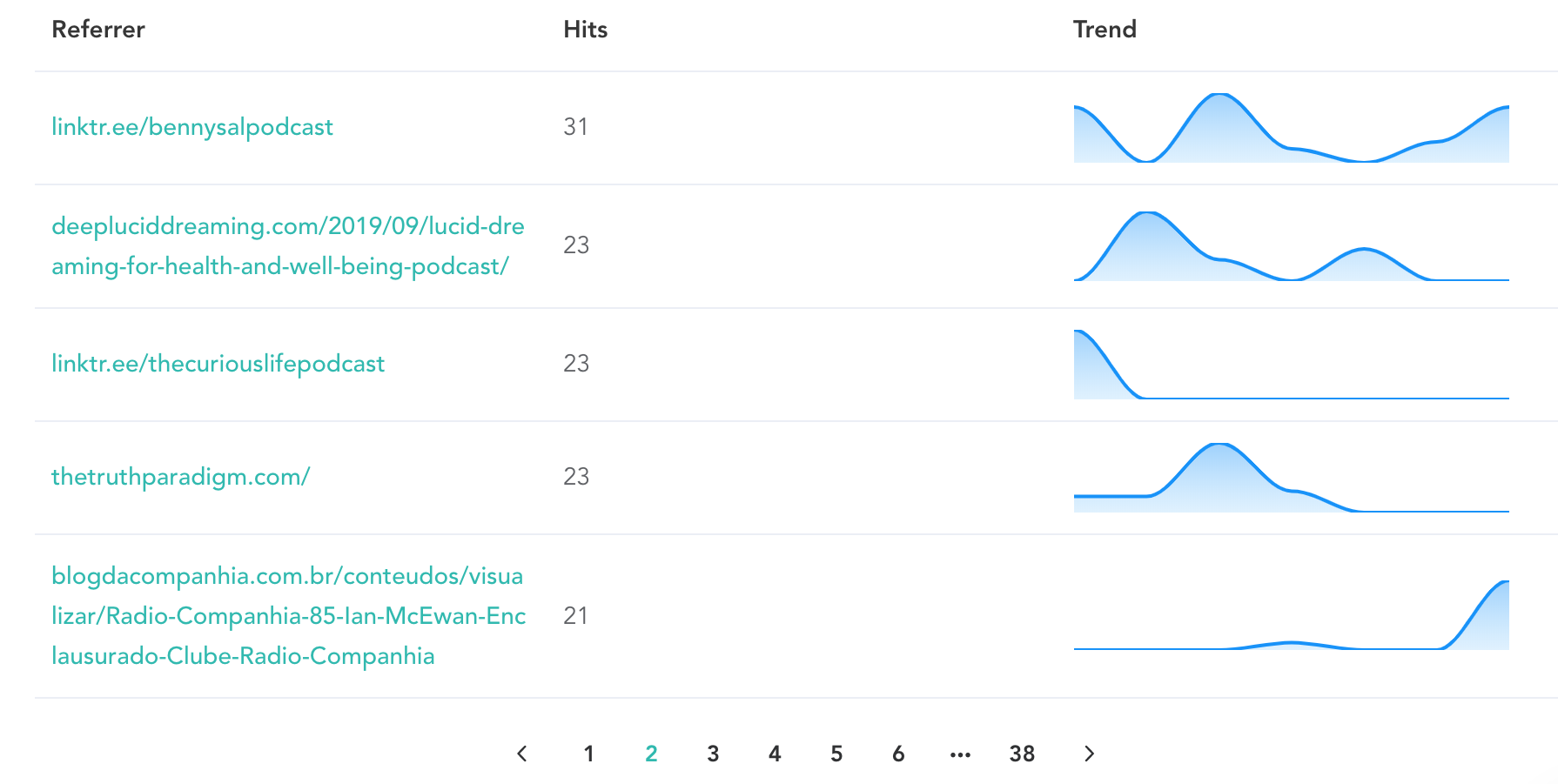 3. Actions of Site Visitors
Once you know how many people are on your page and where they're coming from, the last thing that you really need to know is… what are they doing once they're on your page? This final metric helps you determine which of your social media profiles site visitors are clicking through to and which of the podcast player options are being used the most.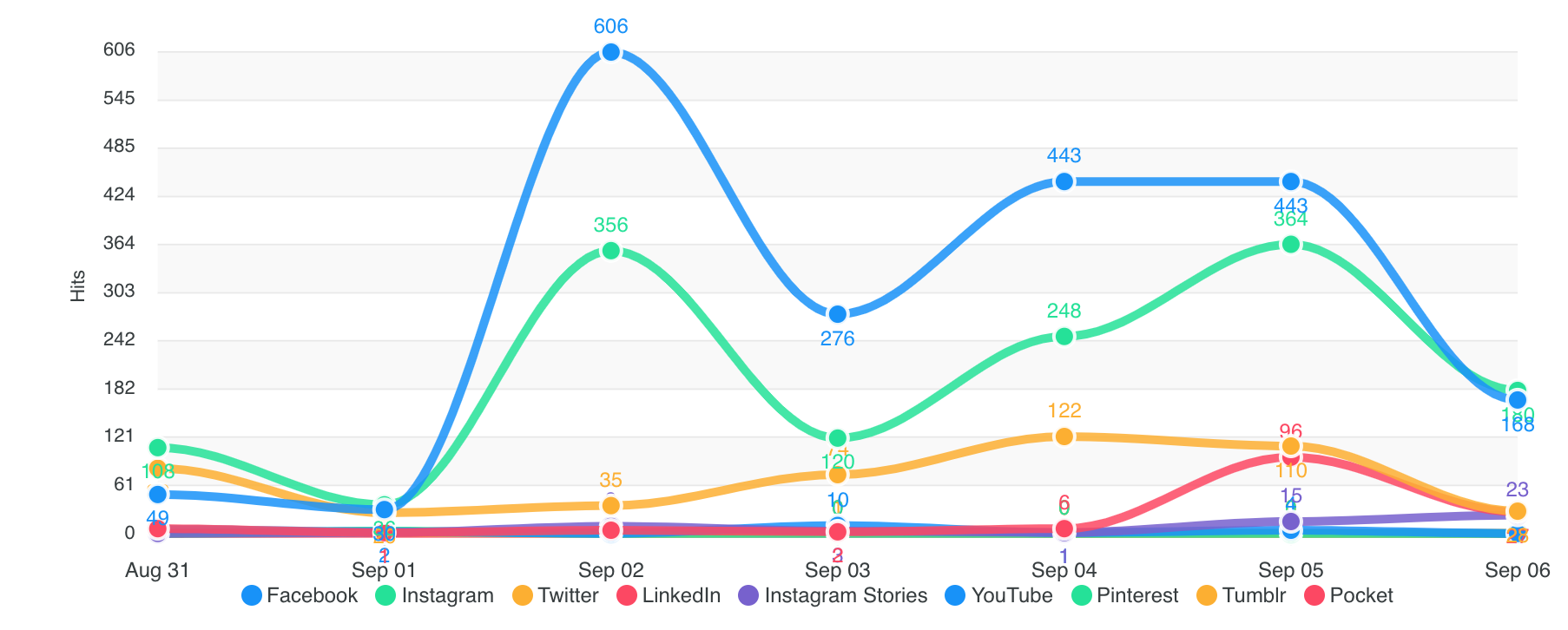 Are you ready to start easily tracking analytics for your podcast?
Try out Wavve Link today! You can start with our free plan.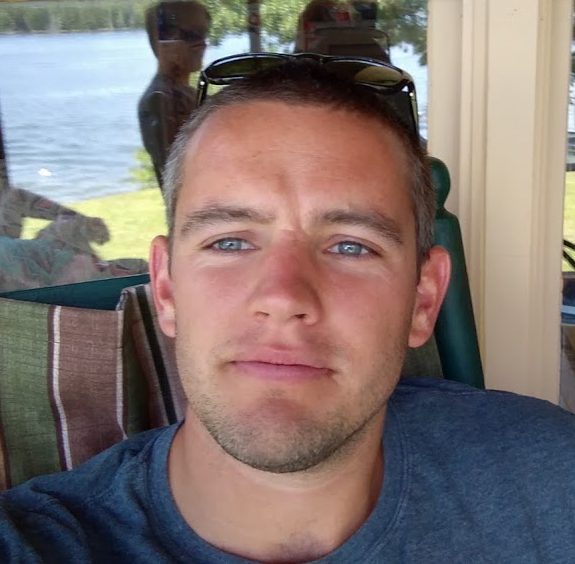 I'm the Founder of Wavve. I love building tools to help content creators better share their message on social media.