A few months ago, we launched Wavve Link: a landing page for your podcast with one link you can share anywhere. It's a great tool for podcasters that want a quick & easy website for their show and one consistent link that they can share across all social platforms.
Our Free Plan for Wavve Link now has over 2,000 podcasters putting it use! The Free Plan comes with a landing page, a custom link, and configuration settings for podcast apps and social links. Take a look at a live Link page from the SnapBack Sports Podcast (https://wavve.link/snapbackpod):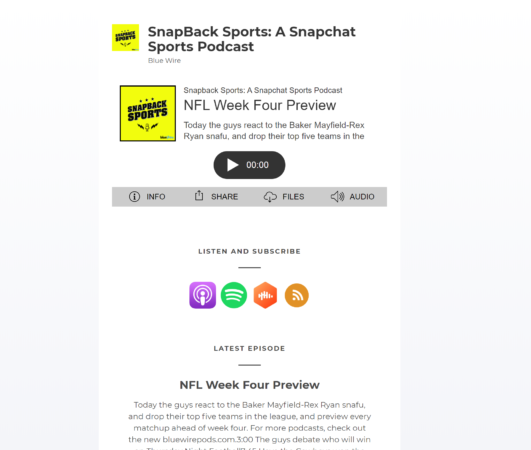 To continue giving podcasters what they need to promote their show, we launched new features that make Wavve Link even more powerful.
All of the features listed below are now live and come as part of a new subscription offering.
Use Your Own Domain With Custom Domains
Want to use one of your own domains as the destination for your Wavve Link page? Great! Our premium plan now supports custom domains. This means that instead of using the Wavve.link URL, you can use something like "myawesomepodcast.com". Setup is easy and we have guides for each major domain registrar out there.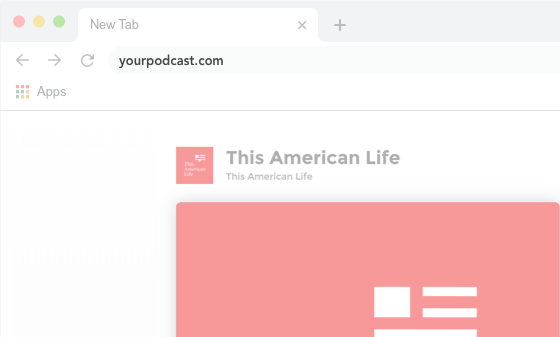 Track Your Growth With Analytics
Once you sign up for Wavve Link premium, you'll gain access to analytics features. You'll be able to see how many people are visiting your Link page and where they came from. This a great way to figure out which social channels are actually working for attracting listeners.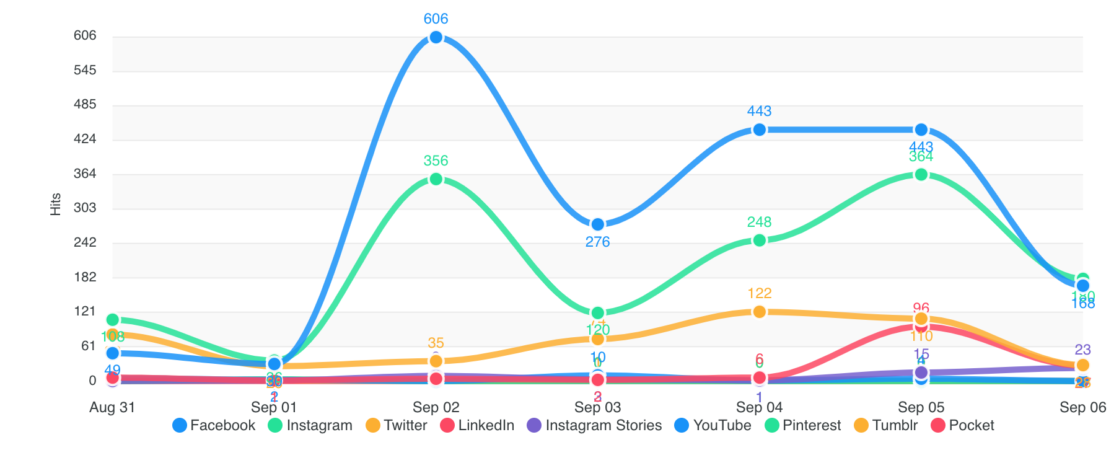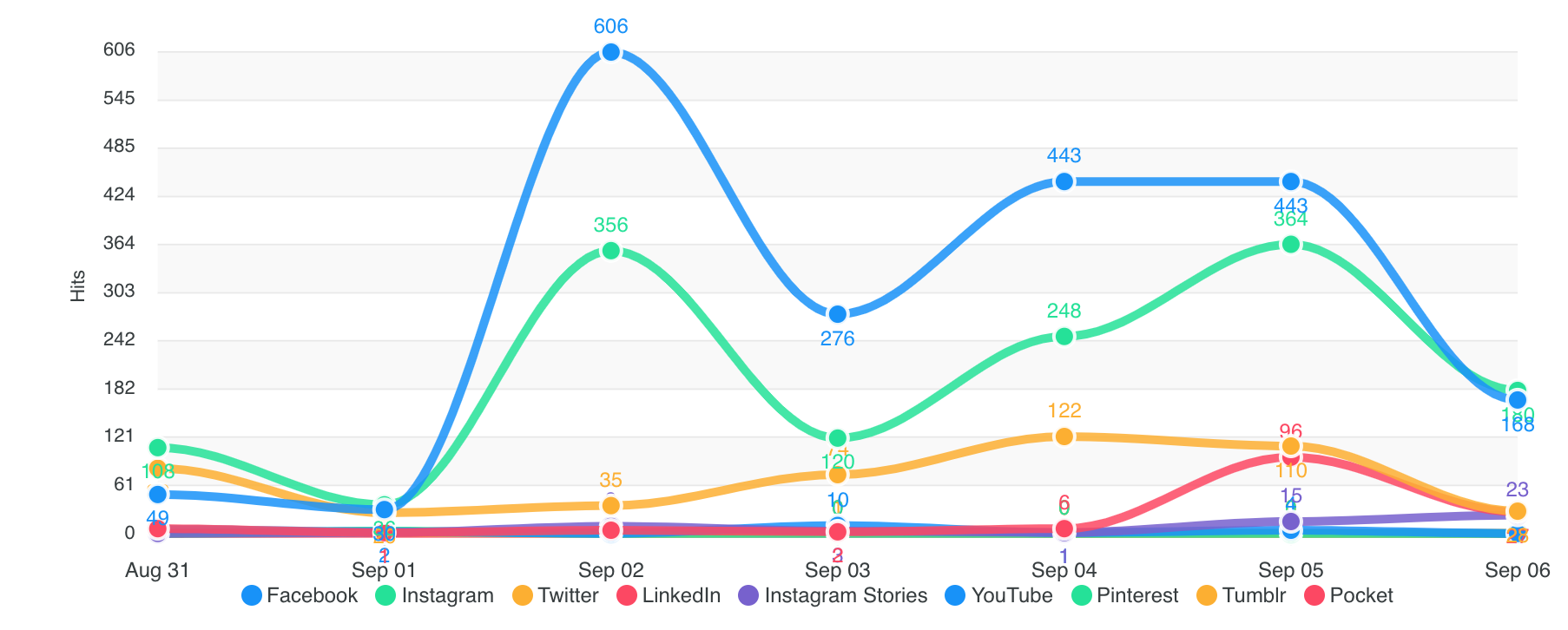 Wavve Link premium subscribers can also see what visitors are doing on your page, including which of your social media profiles they visit, and which podcast player links are most often used.
Grow Your Mailing List With Email Capture Forms
Growing an email list is an essential part of keeping listeners engaged and driving consistent downloads. With Wavve Link Premium, you'll have the option of adding an email subscription form to your page. Visitors will be able to add their email address and subscribe to your mailing list. These email addresses are stored within your Wavve account and can be downloaded to CSV file for importing into Mailchimp or whatever email marketing platform you prefer.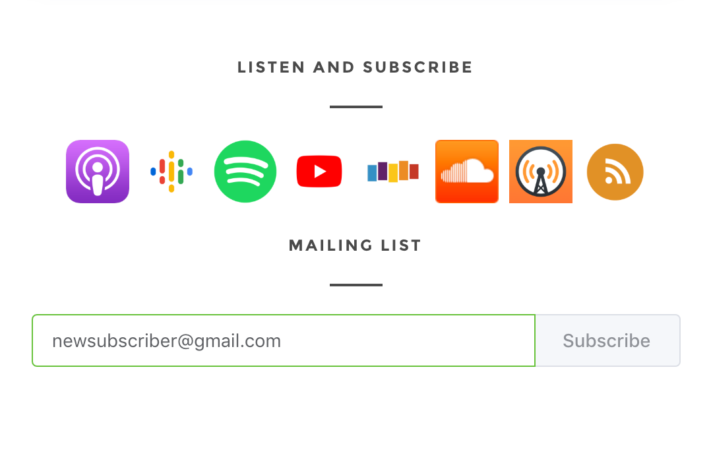 Pricing & Subscriptions
These premium features are part of any new Wavve paid plans. You can subscribe to the Wavve Link Premium plan even if you aren't using Wavve to create videos and just want a podcast page.
If you already have a Wavve Video subscription, it's easy to add Link Premium from the plans page of your account.
Login to your Wavve account to get started with a free plan or upgrade!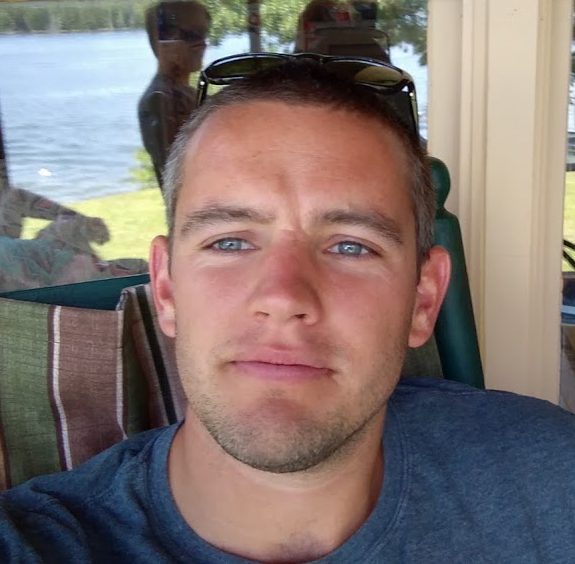 I'm the Founder of Wavve. I love building tools to help content creators better share their message on social media.