Wondering how to make a Reel on Instagram? You've come to the right place.
Everyone loves an Instagram Reel. They are one of the most exciting and engaging forms of social media content. They're also one of the best ways to boost your brand visibility.
So, if you want to improve your digital marketing efforts and reach ultimate engagement, read on. This guide explains how to make a Reel on Instagram, including some key considerations to make for better quality Instagram Reels.
Hold On, What Exactly Are Instagram Reels?
Instagram Reels are types of short-form video content exclusively designed for Instagram. These videos can be up to 90 seconds in length and are recorded, edited, and shared all through Instagram.
You can do a lot with Instagram Reels like adding music, following trending video formats, and using unique stickers and filters. These elements are what make Instagram Reels unique.
Considerations For Creating The Ultimate Instagram Reels
If your goal is to create high-quality content that performs well, then there are three essential considerations you need to keep in mind:
Hook Your Audience
Simply put, your content needs to start strong from the get-go. This is because your goal is to stop people from scrolling and get them to watch through to the end of your video. You'll only achieve this with a compelling hook.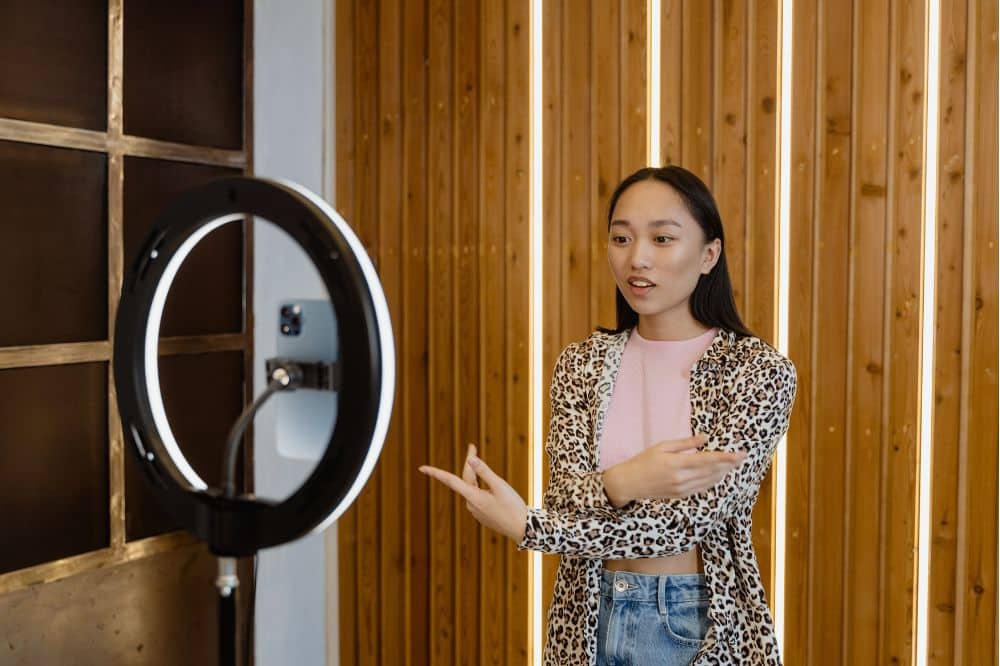 Provide Value
There is endless social media content out there, so make sure that your Instagram reels stand out and offers real value to your audience. Let's be real, we all love it when a friend shares a real goodie. You know, that reel or video that just hits different and makes you have a good laugh; or even a life hack that blows your mind. That's the goal of a solid Instagram reel.
This involves understanding your audience, and their interests, and using your Instagram content to not only address this but absolutely nail it.
Being authentic to yourself and your brand's social media personality will generally help you create stronger content.
Hop On Timely Trends
Trending Reels gain a lot more traction and visibility. If you want your content to be seen by more people, incorporate trending styles, themes, and music into your content. 
Top accounts know the game, so modeling them especially when getting started help you generate more engagement in that important first hour after posting. And reach people that don't already follow you. 
How To Make An Instagram Reel (a Step-by-Step Guide)
Creating an Instagram Reel is a fairly straightforward process. However, there's a big difference between high and low-quality Instagram Reels.
Here are the steps you need to follow.
Storyboard Your Concept
When learning how to make a Reel on Instagram, the first essential step is storyboarding the Reel. Even if it's super short and simple, drawing out a storyboard will help you film and edit the Reel easily.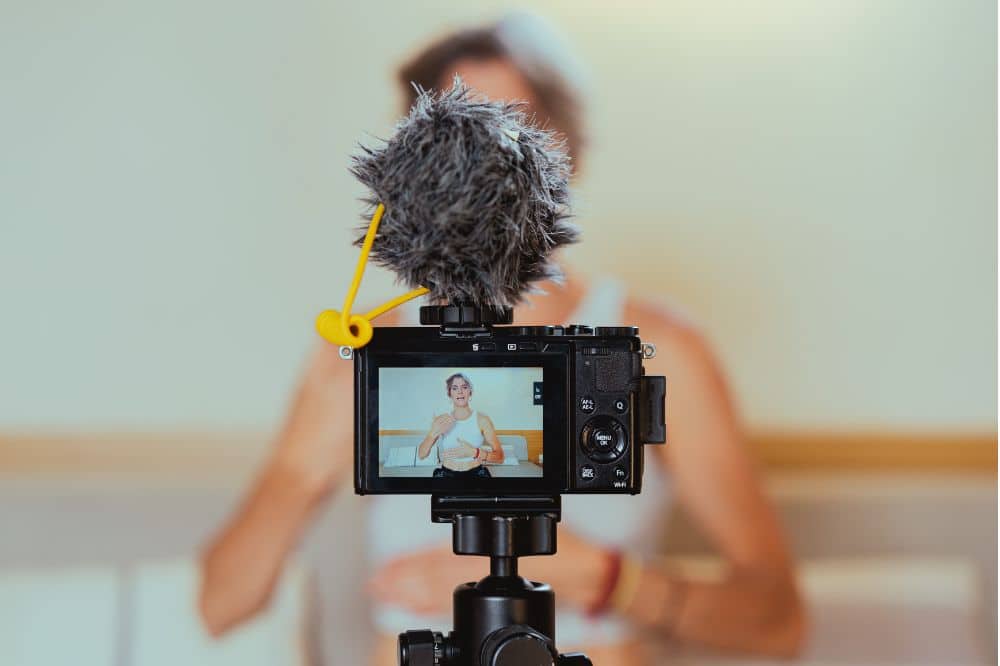 This entails simply writing down a timeline of the Reel and detailing what each section will include. This will then result in higher-quality Reels that are faster and easier to create.
Shoot Your Instagram Reel
This is the fun part. Filming your Instagram Reel. Here are the various ways you can do this. 
How To Make A Reel From The Reels Tab
Open the Instagram app and navigate to your profile page. Tap on the plus sign button and select 'Reel'. Now you have access to the Reels camera, saved audio, trending audio, and more.
Hold down the round record button to start recording the Reel. The circle around this button will fill with color as your Reel films, indicating the time limit you have on the Reel. 
How To Make A Reel From The Instagram Stories Camera
If you filmed a particularly good Instagram Story, then you can turn this into a Reel.
To do this, open your Story highlight and tap on the three dots offering 'More' in the corner. Then select 'Convert to Reel'.
You could also swipe left from the home screen to access your Stories camera, then select 'Reel' from the bottom menu.
How To Make A Reel From The Instagram Home Screen
Swipe left from the Instagram home screen to access the Instagram camera and select 'Reel' from the options at the bottom. This will set you up with the Reel camera that you can start filming from.
Edit Your Reel
When creating a Reel on Instagram, it's important that you know how to use all of the different features available. This includes different filters, music options, and stickers you can add while filming.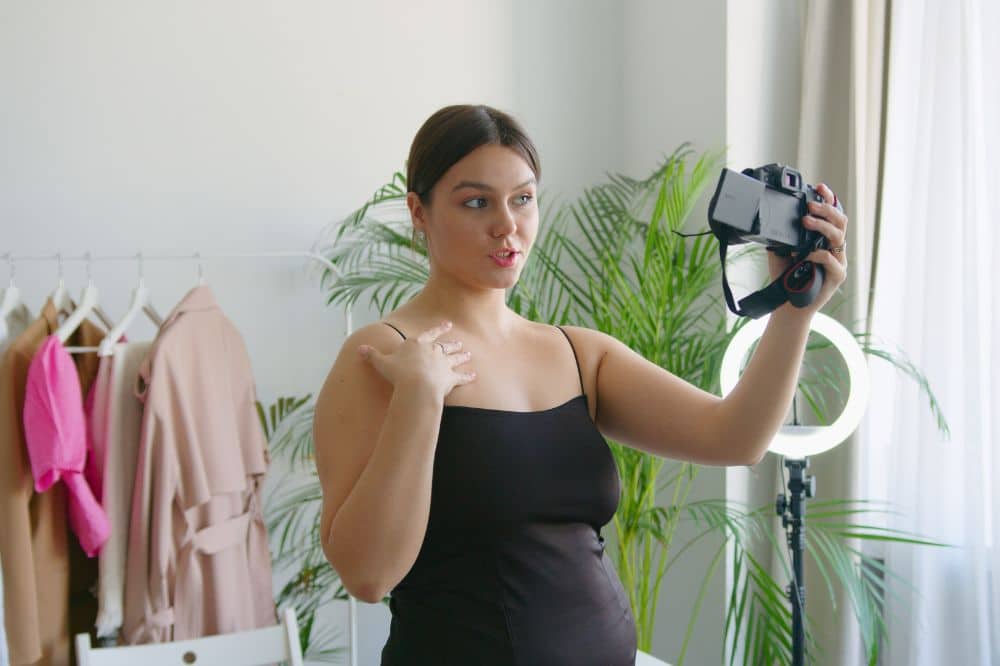 You can also edit your Instagram Reel after filming. To do this, tap on 'Edit Clips' in the corner after filming, and you'll see all of the video clips that you filmed. Now you can adjust the length of each clip, move clips around, or delete certain clips. 
Tapping on the music notes icon will take you to a music editor screen where you can find songs to add to your footage, record a voiceover, or add sound effects. Using trending audio content can help your Reels reach more people. Mostly, find music that best fits your Reel.
If you tap on the square smiley face icon at the top of the screen, you can add GIFs, polls, stickers, and other features to your Reel. One of the most popular additions here is adding Captions. You can also type text over the Reel.
Share Your Instagram Reel
Once your Reel is ready, tap 'Next'. Now you can prepare it for publishing.
Start by selecting a cover screen for the Reel to choose how it will display on your profile. Write a caption for the Reel, and share it. You can share to your feed or not (many disagree on whether this helps your reach or not, so test it).
You can also schedule your video content to be shared at a later stage.
Conclusion
If you're looking to increase your engagement and number of followers on Instagram, then knowing how to make a Reel is paramount.
Reels have steadily become one of the most popular forms of content on the app. And this type of short-form video content is only gaining traction, whether it be on TikTok or YouTube Shorts.
Be sure to watch plenty of Reels to stay inspired, be in the know of what's "on trend" and experiment with new ideas to see what works best for your brand.
I'm the CEO of Wavve. I love encouraging creators and entrepreneurs to share their stories and lead with purpose.