When you're looking for a new podcast to listen to, you probably end up browsing the reviews, seeing what people have said, and deciding if it's something you'd like hear. But how can you encourage your podcast listeners to leave reviews?
Well, before we get to that, let's start with the basics.
What Is A Podcast Review?
In short, exactly what it sounds like!
Someone who listens to your podcast can leave a review – either on your website, social media, Apple Podcasts, or similar. It might talk about the content, sound quality, how annoying your voices are, or (hopefully!) why everyone should start listening.
With over 2,000,000 podcasts in existence, positive reviews can help to make your podcast stand out and attract a new audience. Finding new listeners is one of the biggest challenges in podcasting. Most podcast hosting platforms provide a way for listeners to leave reviews.
Why Are Reviews Important to Your Podcast?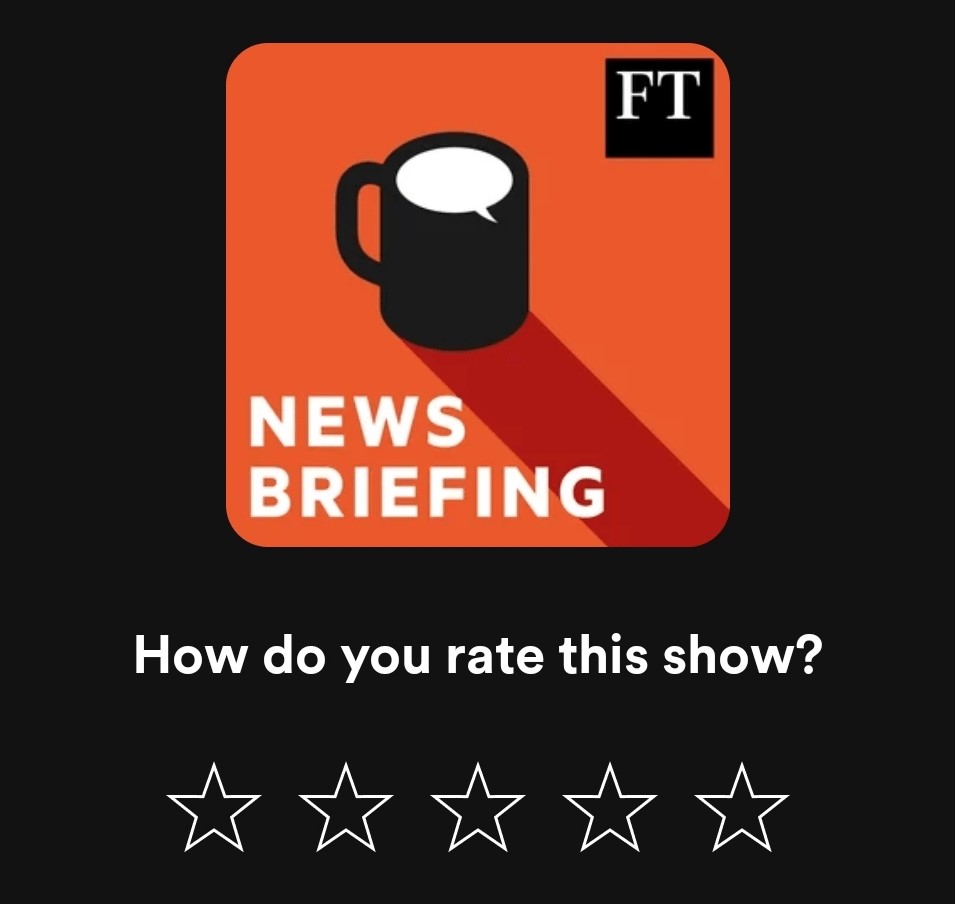 Importance #1: It Leaves an Impression About the Podcast Content
Firstly, prospective listeners should have an understanding of what your podcast is about.
Podcasts exist for literally thousands of different podcast topics. They can range from business advice to discussing the latest Netflix show.
While your podcast name, episode titles, and show notes should give interested users their first impression of your podcast's content, reviews can be an important way of developing this image. Reviewers will be able to offer an impression of podcast content from the perspective of the listener, helping to attract subscribers who will be interested in what you have to say.
Importance #2: It Builds Trust and Credibility
As technology improves, more and more people are able to produce their own podcasts. However, this means that potential listeners will be even more focused on your credibility.
A collection of reviews is the best way to build trust and credibility with podcast users. If independent listeners say that your podcast offers dependable information, other potential listeners will be likely to trust it.
Importance #3: It Elevates Social Proof
Social proof is an incredibly powerful aspect of human behavior.
This is just as true online as it is in the real world. With 88% of consumers trusting online reviews just as much as in-person recommendations, you can't overlook their importance.
Podcast reviews use social proof to build increased listenership, with people being more likely to listen to your podcast if they know that others enjoy it.
Importance #4: It Can Help Feature Your Podcast
Getting featured on a podcast hosting platform such as Apple Podcasts or Spotify is an important way for podcasts to grow.
Good reviews are one part of the algorithms used by platforms to choose which podcasts to push up the charts, as well as influencing which shows are chosen to be featured on the home page.
While these algorithms change often and vary according to which platform you use, there's no doubt that good reviews makes a great route to get your podcast featured.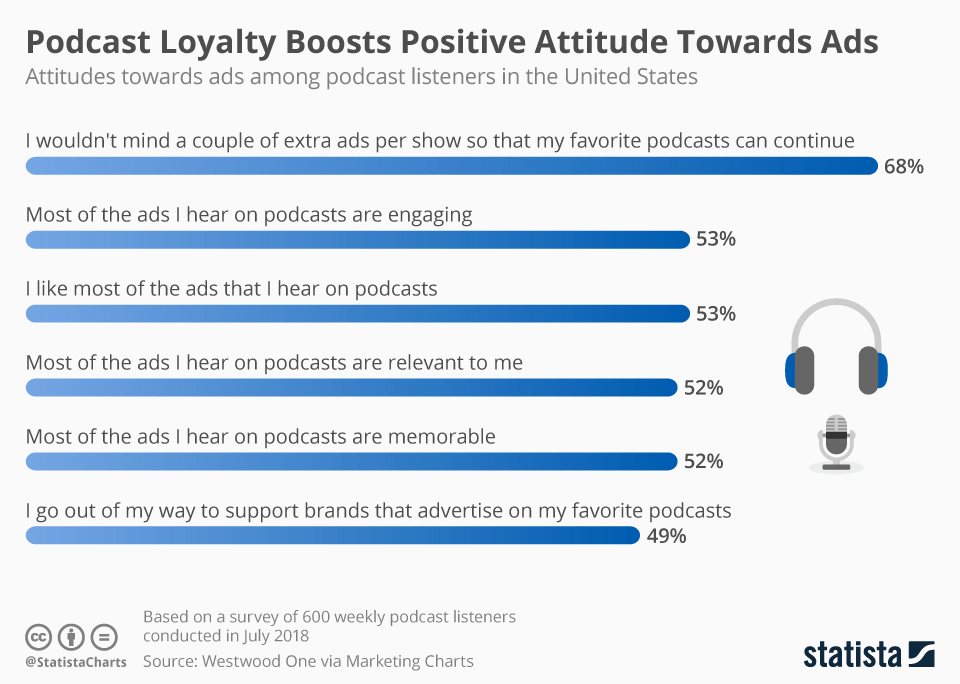 Importance #5: It Encourages Your Podcast Listeners to Engage
By having an engaged audience, you increase loyalty and trust. This means that subscriptions will continue and listeners will be more receptive to revenue drivers such as dynamic ad insertion.
Encouraging subscribers to leave reviews is encouraging them to interact with the podcast, making the relationship a two-way conversation. Just don't squander it. If people are talking about you on Twitter, respond! Thank them for compliments, and help them with problems.
Importance #6: It Helps Attract New Podcast Listeners
Of course, reviews help to attract new listeners. Through social proof and being featured, potential listeners are more likely convinced to subscribe while more users are being introduced to your podcast.
Importance #7: You Will Know What to Improve on Your Podcast Based on Feedback
Reviews will also help you to develop your podcast. While not all feedback will be entirely positive, it should be seen as a way to improve your podcast.
By knowing what listeners like and don't like about your podcast, you can tailor the show and make the best possible podcast for your subscribers. For instance, if you're getting lots of comments along the lines of, 'love the content, but hard to hear,' you know it's time to get a new microphone!
How to Effectively Encourage Your Listeners to Leave Nice Reviews for Your Podcast
Make Sure to Always Produce High-quality Content
Obviously, the best way to encourage positive reviews is to have a podcast of high quality.
If it's a team-led podcast, use this meeting notes guide from Dialpad to record decisions when having regular meetings to keep on track.
Ensure to have clear audio and edited shows to produce as professional a product as you can.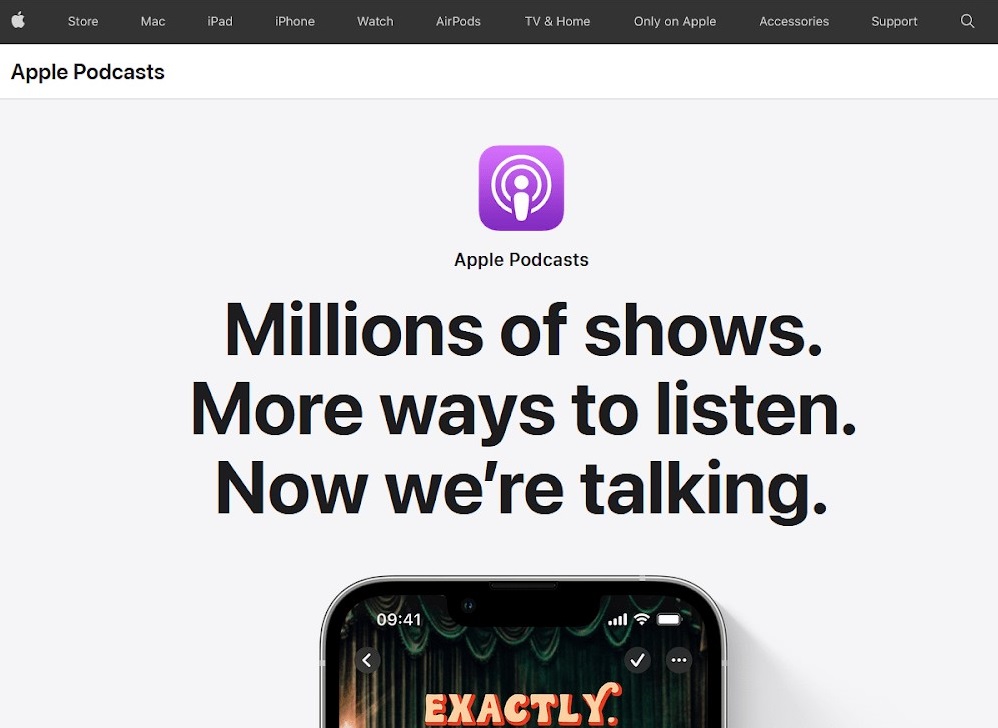 Use Platforms That Accept Podcast Reviews
While you'll want to have your podcast on as many platforms as possible, focus on the platforms which accept reviews.
Apple Podcasts is one of the biggest podcast platforms, and one that has a reviews section. Meanwhile, Spotify is also popular and has a limited rating system. On the other hand, Google doesn't currently have the capability.
If you don't use platforms which accept reviews, you'll be wholly reliant on external sources such as Twitter or Facebook – and that's trickier for you and your future audience.
Don't Get Shy About Asking Your Podcast Listeners For Reviews
If you want to encourage your listeners to leave a review, then ask! Many popular podcast hosts end episodes by asking your listeners to leave a review, and you should too.
Take the time to explain how it will help the listener by keeping the show growing and sustainable. People love to feel helpful and asking directly can tap into that.
Make the Listeners Feel Appreciated For Their Podcast Reviews
Similarly, when asking for reviews, emphasize how much you appreciate them. Respond to reviews where possible as well. One way to show this appreciation is to read comments on air.
Listeners will be more likely to leave reviews if they feel appreciated by a host they respect.
Get Help and Reviews From Influencers
Influencers are a great way to build your show's listenership. Reviews by people with a large social media following will grow subscribers and improve the popularity of your podcast.
Just make sure to target people who'll like your content and check whether what you talk about aligns with their interests.
Respond to Every Podcast Review in a Nice and Professional Manner
As we've mentioned, interacting with reviews – both positive and negative – will encourage others to leave reviews.
Even simply replying to positive reviews with "Thanks!" helps to show you care. Meanwhile, negative reviews need to be responded to constructively.
This will make potential reviewers feel that you genuinely appreciate their efforts to review your show.
Promote Your Podcast Throughout All Your Social Media Channels
Social media is the single most important way to grow your podcast. By promoting it across all your channels, such as Instagram and Pinterest, you'll expose it to a wider range of potential listeners.
Take advantage of existing comments from people on these platforms. Why not retweet a nice review, or repost some great comments to your Instagram stories?
Make Sure the Call-to-Action Buttons on Sites are Visible
When using your own podcast player, you must ensure that the call-to-action button to leave a review is clear and easy-to-use. If this button stands out, listeners will be more likely to click it and leave a review.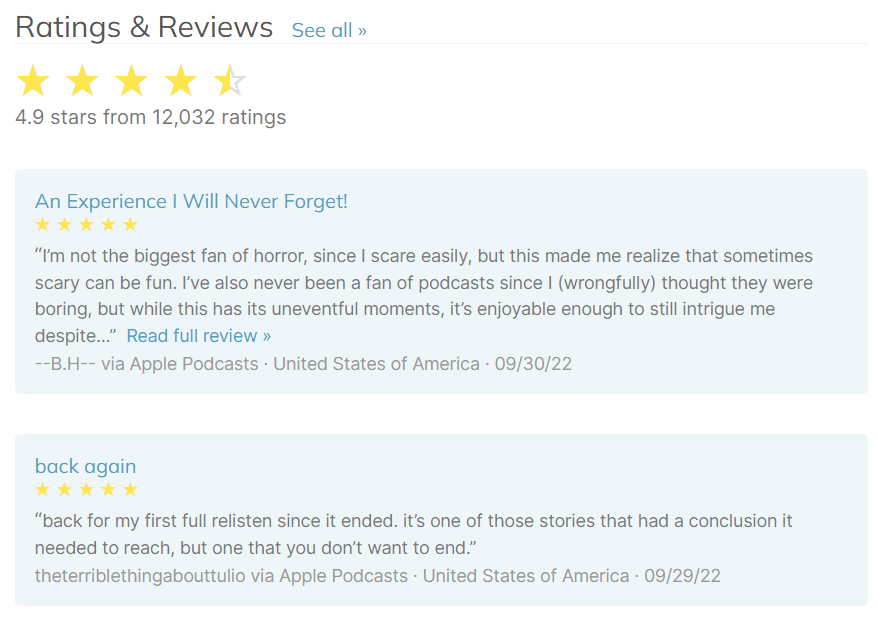 Do Some Giveaways to Excite Podcast Listeners
Having an engaged and excited listenership is a good way to drive reviews.
One way of exciting your subscribers is through interactions such as giveaways. These don't have to be costly but can make listeners feel appreciated and part of a community.
Why Is It Important to Increase the Positive Reviews on Your Podcast and How Does It Affect Your Future Content?
As we have seen, podcast reviews help you act on feedback, get featured, and grow your listenership. When planning for future content, keep these keys in mind.
Now that you know how to encourage your listeners to leave reviews, take one action today you learned to increase your podcast discoverability and engagement.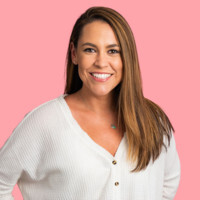 Jenna Bunnell is the Senior Manager for Content Marketing at Dialpad, an AI-incorporated cloud-hosted unified communications system that provides valuable call details for improved CSAT of business owners and sales representatives. She is driven and passionate about communicating a brand's design sensibility and visualizing how content can be presented in creative and comprehensive ways.