If you're not very familiar with TikTok or have gotten the impression that it's basically a lip-sync app for teens, you're not alone. After all, TikTok is fairly new to the social media scene. But if you're one of the many who haven't yet incorporated TikTok into your digital marketing strategy, it's time to take a second look at this emerging social media juggernaut.
Let's quickly touch on the major points: TikTok is a short-form video app where users can create up to 1-minute video clips. It has over 1 billion users who use the app for an average of 52 minutes per day. It's influential; in fact, a song that is listed as top trending on TikTok can typically be found as a top trending song on Spotify as well. And it's far from a silly lip-sync app… many huge brands are successfully utilizing TikTok in their digital marketing strategies (including Chipotle, The Washington Post, Kind, Spikeball, Guess, and more).
So, as a podcaster, you're probably wondering how you can use TikTok to promote your podcast. If your show's target audience includes anyone between the ages of 13-30, TikTok could be a huge opportunity for you to get your podcast in front of new listeners. And because we know how confusing and overwhelming new social media platforms can be, we've put together our best tips for promoting your podcast on TikTok.
How to Promote Your Podcast on TikTok
Post Clips From Your Podcast
To get started on TikTok as a podcaster, you're probably wondering what type of content you should share. A great place to start is by posting short soundbites from your latest episodes. But that begs the question: "How do I post audio podcast content on a video-oriented platform?"
Wavve is the perfect tool for leveraging your podcast's audio content into animated social videos that you can share on TikTok. Plus, Wavve lets you easily and quickly resize your video into vertical format (the perfect size for TikTok-sharing). On TikTok, you can combine four 15-second video clips together for a total of 60 seconds. Try creating a 60-second Wavve video that highlights audio clips from an upcoming or recent podcast episode.
Film Quick Tip Videos
Though you certainly can choose to just post animated podcast videos, your followers will appreciate getting to see your face every now and then. One great way to do this is by filming a short video tip related to the topic of your podcast.
Create Your Own Spin on Common TikTok "Sounds"
TikTok's origins as a lip-sync video platform is still a vital part of the platform's DNA. As you swipe through videos on the platform, you will notice recurring themes of different creators using the same musical or audio track (known as "Sounds") and putting their own spin on it. Some of these trending tracks have included Tonight Tonight by Hot Chelle Rae, Ride It by DJ Regard, and Please Don't Go by Joel Adams.
Now, it's your turn to get creative. Look at other creator's videos for inspiration, and go create your own that ties into your podcast's subject matter.
If a lawyer and a financial planner can pull this off, we believe you can too!
Drive Traffic to Your Podcast Link
The newest update coming to TikTok? The ability to add a clickable link to your profile. At the moment, this feature is still in the process of rolling out, so some users currently have the capability to add a link and some don't. Once this update goes live across all profiles, it will be very similar to Instagram in that you'll have to make your one link count. Which is why you should use that space to share your Wavve Link, a simple, shareable website for your podcast. To claim your free Wavve Link, click here.
Launch a Hashtag Challenge
One of the many distinctive features of TikTok is its emphasis on hashtag challenges. When you launch a hashtag challenge, you create a video using a branded hashtag and challenge other TikTok users to create their own version that includes your unique hashtag. Hashtag challenges are a great way to drive user interaction and engagement, as well as increase awareness of your podcast.
Run Ads
When you run ads on TikTok, you can drive users to your website or an app page, or use it to promote your hashtag challenge. The great thing about promoting your podcast on TikTok is that the platform offers precise targeting, allowing you to reach the demographic that is most likely to become new listeners.
Use the Available Tools
TikTok allows brands to create unique content to add to their videos. You can create branded AR lenses, filters, and stickers that you and other users can insert into videos. TikTok is all about fun and visually appealing content, so taking advantage of neat tools and features like this can help get more eyes on your podcast.
Embrace the Unique Format
TikTok is all about creativity. If you want to succeed on TikTok, you have to make your content relevant to the audience that is using this platform. And that doesn't mean you have to create ridiculous, meme-style content. You can use creativity and still remain consistent with your brand voice. Plus, one of the greatest things about TikTok is that you don't need to film highly-polished, professional-looking videos. All you have to do is pull out your smartphone and start shooting!
Are you ready to promote your podcast on TikTok with Wavve?
Start using Wavve today to create custom-branded, animated videos for your podcast.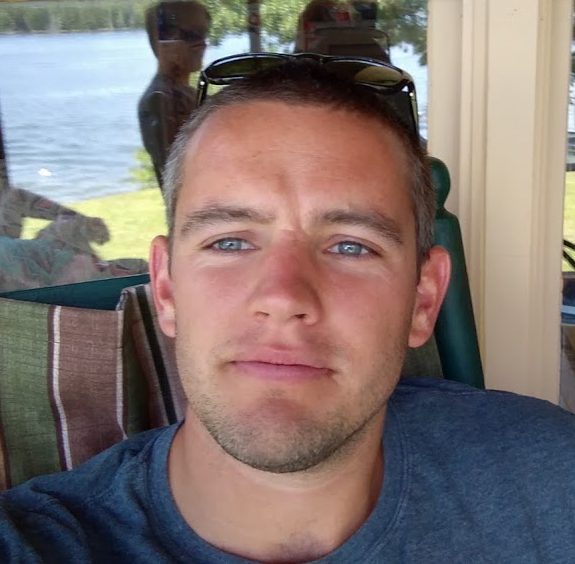 I'm the Founder of Wavve. I love building tools to help content creators better share their message on social media.