TikTok has taken the social media world by storm. Recent studies show that the short-form video app has 800 million active users worldwide and that users spend an average of 52 minutes per day on the app. Whoever your podcast's ideal audience is, chances are good that you can find some of them on TikTok (especially if they're between the ages of 13-30).
When it comes to promoting your podcast on TikTok, there are several different ways to take advantage of this new platform and get your podcast in front of new listeners. But one of the best ways is to create podcast videos and upload them to the TikTok platform. To make it easier, we've put together a quick guide that will walk you through creating your podcast video, optimizing it for TikTok, and posting your content.
How to Create Podcast Videos for TikTok
1. Create your podcast video
When it comes to posting your podcast content on TikTok, one issue immediately comes up… how do you post your podcast's audio content as a video? In order to easily share your podcast on TikTok (and any other visual platform), you'll need to convert your podcast clips into video content.
That's where Wavve comes in. Wavve is the perfect tool for leveraging your podcast's audio content into animated social videos that you can share on TikTok. All you have to do is log into or sign up for a Wavve account, upload your audio, create your Wavve video design (or choose one of our 5 designer-made templates that were built to drive social media engagement), add customized elements, and generate your completed podcast video.
2. Upload and caption your podcast video
Once you have your Wavve podcast video, you can easily add it to TikTok by opening the app, clicking the plus button, and selecting your video. You can then click the next button, which will take you to the screen where you create your final post.
The first thing you'll want to do on this screen is add your caption. Keep in mind that TikTok has a 150-character limit on captions (and that includes any hashtags you add). That's obviously not much space to work with — a whole 130 characters less than the limit for tweets. So the goal with your TikTok captions is to include major keywords for your content and keep the overall caption as tight as possible.
Pro tip: Always, always carefully proofread your caption before you publish your podcast video. Unlike Instagram, TikTok does not allow you to edit captions after the fact.
3. Include hashtags
Here's a neat thing about TikTok: if you include some keywords in your caption, TikTok will automatically suggest related hashtags. Try to pick a few hashtags that are pretty niche. You'll get better discoverability with your ideal audience if you use targeted niche hashtags.
When you're choosing hashtags, try to stick with ones that have a 5-6 figure search count. Until you're getting good traction on your videos and building a strong audience, you don't want to pick hashtags with counts in the millions — your podcast video will just get lost in the shuffle.
4. Choose a cover
Your cover image will be the thumbnail for your podcast video. Select the point in the video that you think will look best in thumbnail form and will pique your ideal viewer's interest. Once you've picked that image, you're ready to move on to the final step.
5. Post (and cross-post) your video
After you've filled out all of your post details, you can either choose to post now or save it for later as a draft. When you're ready to post, TikTok makes it simple to cross-post your content to other platforms. Cross-pollinating between social media platforms helps give your podcast video an organic boost and enhances your reach.
To cross-post to Instagram (or share via text), just scroll down to the bottom of the Post screen and select the appropriate icon. To cross-post to other platforms (such as Instagram Stories, Facebook, Twitter, etc.), you'll have to publish your video first. Once you've posted it, just select your video and click the three dots on the right-hand side of the screen. This will launch a pop-up menu. You can then select the app where you want to cross-post or simply copy the link to share it anywhere you want.
Are you ready to create podcast videos for TikTok using Wavve?
If you're brand-new to Wavve, you can create your first video today for free!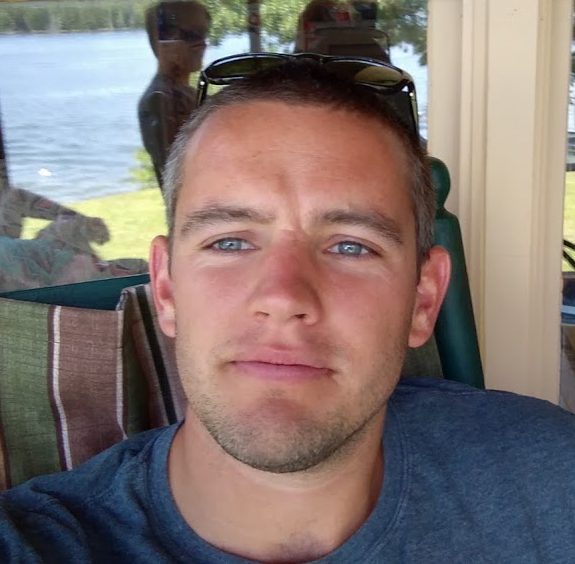 I'm the Founder of Wavve. I love building tools to help content creators better share their message on social media.