The new IGTV update now allows podcasters to share your IGTV podcast videos as posts in your feed.
When Instagram debuted IGTV last year, the development seemed like a massive upgrade for podcasters. Instead of being restricted by Instagram's previous 60-second limit on videos, users now had a full 10 minutes to work with. But it quickly became obvious that there were some limitations to this new feature…
If you create a 10-minute video that no one sees, is it any better than a 60-second video?
Here was the biggest problem with the original IGTV: your followers had to actively seek you out. Either by downloading the IGTV app or selecting the included feature within the Instagram app, users would have to actually open IGTV and search for your content. Of course, this also means that you had to actively direct your followers to that feature in order to ensure that your content even had a chance of being seen. Unfortunately, there were plenty of people who never even realized IGTV existed. Of course they weren't searching for your content. They had no idea there was something to search for!
The solution? Now you can share a 1-minute preview of your IGTV video with your followers directly in your Instagram feed.
This is a HUGE improvement. Your videos are now placed directly in front of your followers, making them significantly more accessible. After the 1-minute preview is finished, your video will automatically pause and present the viewer with an option to "Keep Watching." Once they select that option, they can continue watching the rest of your video in IGTV. With this new update, Instagram has transformed IGTV into a more innovative and useful marketing tool than ever before.
But as a podcaster, how can you take advantage of the IGTV update to share your audio content?
That's where Wavve comes in! Wavve allows you to create vertical animated videos of your podcast's audio content for IGTV. For a step-by-step guide on using Wavve to create your podcast videos (as well as for creating your own IGTV channel), you can check out this blog post.
For a while now, podcasters have been using Wavve to share short clips of their podcast right on their Instagram feed, but there hasn't been an easy way to share an entire podcast episode or longer podcast clips. This new update opens the door for podcasters to promote full episodes right on Instagram!
Coupled with a tool like Wavve, podcasters could easily host their entire podcast on IGTV if they wanted to. And considering the fact that traditional podcasting platforms like iTunes and Spotify tend to lack the social engagement aspect of Instagram, this may be something to consider.
So how does sharing a preview to your feed work?
Fair warning: you're only given one chance to share it to your feed — don't miss it! Unlike other posts, you can't edit your choice of sharing options after posting.
Before you can share your preview, you'll need to complete the initial upload process. Here's how you do it:
Tap in the top right of Feed, or open the IGTV app.

To view your channel, tap your profile photo.

Tap the plus symbol and choose a video, then tap Next.

Add a title and description.
Here's the step you don't want to miss!
Once you've completed those first 4 steps, you're at the point where you would normally post your video. But after this update, you'll now see the "Post a Preview" option with a slider button next to it. Make sure you move this slider to green. Now you're all set to post your video!
But wait! Sharing a preview to your feed does introduce some new best practices for you to consider before posting…
The biggest change is that the cover image for your IGTV video is more important than ever before. Why? Because now it needs to fit into the aesthetic of your Instagram feed. You also need to consider the dimensions. The cover image has to be the typical 9:16 in order to fit into IGTV's dimensions. But remember that once it's placed on the Instagram feed, it will be resized to 4:5 (and 1:1 on your profile's grid). The simplest solution? Just make sure that the focal point of your image is placed in the center so that it will be clearly visible across all three sizes.
You'll also want to use that 1-minute limit that comes along with sharing a preview to its full advantage. How do you do that? Be sure to strategically place something intriguing at the 1-minute mark. This will give your followers a compelling reason to continue watching on IGTV.
One more change to be aware of: when you post a preview on your feed, the title of your IGTV video becomes the caption of your IG post. This might change the way you're crafting your titles.
Are you ready to take advantage of this game-changing update?
Even though this update is still relatively new, there are plenty of brands who are already incorporating IGTV previews into their marketing strategy. Now is the time to jump on board and start promoting your podcast with this new feature! Start using Wavve today to create custom-branded, animated videos for your podcast.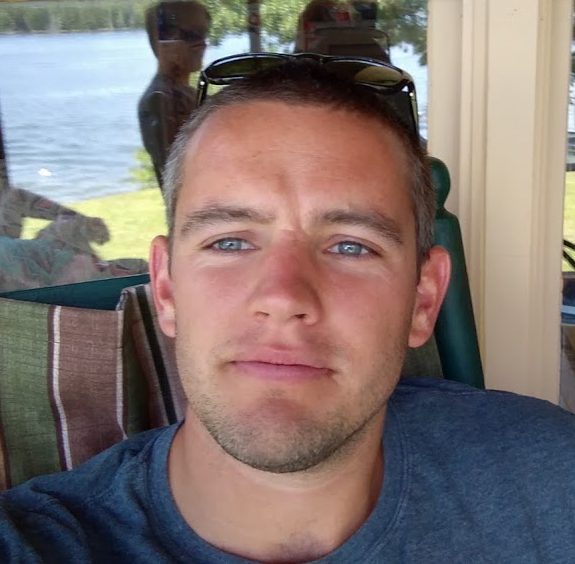 I'm the Founder of Wavve. I love building tools to help content creators better share their message on social media.