a new version of wavve is available featuring a new dashboard view, editable cards, and more
TL: DR
A new version of Wavve is available! Below is a quick run-down of the features & enhancements that are included:
Quickly navigate between the card editing canvas, the create page, and My Videos within one dashboard experience
Edit any element of your Wavve card templates without redesigning from scratch (applies to all cards created with this version going forward)
New Replace image option allows for quickly changing the background image of an existing card template
Improved My Videos page for viewing and social sharing
New billing features including access to billing history and new option to receive monthly payment receipts 
A brand new redesigned Wavve experience is here
For all of you podcasters, radio shows, musicians, and other marketers that are looking to turn audio clips into videos for social media: 
A brand new redesigned Wavve experience is here! The new Wavve Studio experience includes a new dashboard view which makes navigating Wavve much easier and provides a few important features that will make converting your audio to video even easier than before.
The New Dashboard View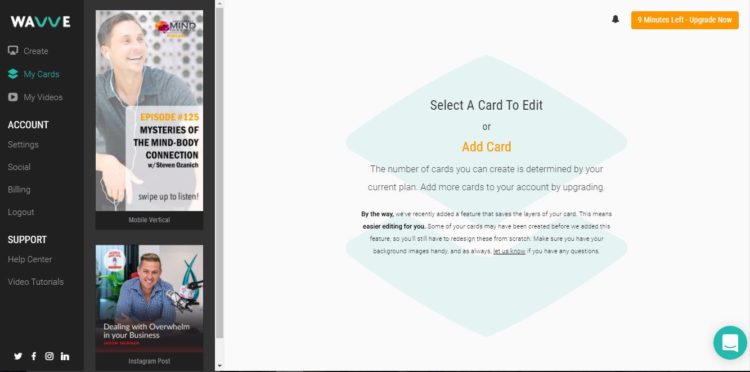 For a lot of technical reasons that would bore you, the card editing canvas and the Create page were previously separate views which needed to be navigated to independently from one another.  The new dashboard experience brings these two views together into one dashboard that allows you to easily switch between card editing and creating videos. 
This means fewer clicks and much quicker load times when designing your card template and creating videos.
quickly edit your existing card templates
#Gamechanger
Now, when you choose to edit an existing card, all of the card elements will be loaded into the canvas and will be editable: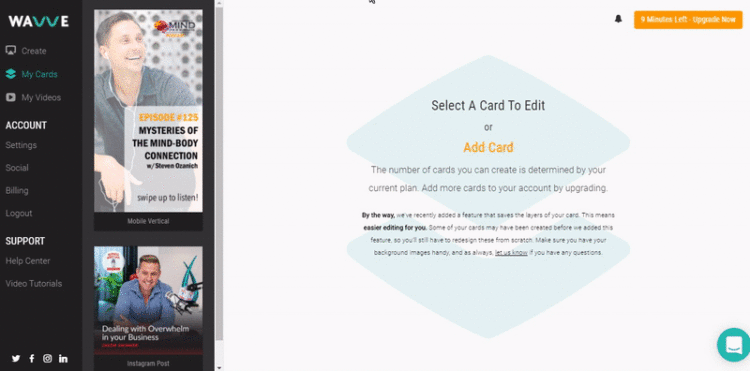 new replace image feature for quickly swapping card images
Need to quickly change the background image of your card without editing anything else? Boom: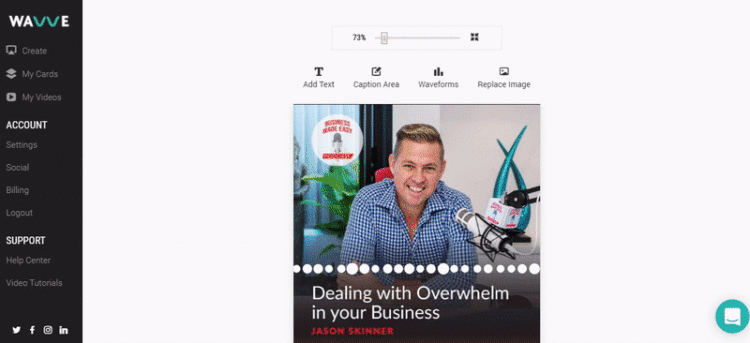 Quickly share created videos
After turning an audio clip into a video, you will be taken directly to a new sharing window where you can share your video to Twitter, Facebook, or send it to your mobile device via MMS (great for sharing to Instagram from your phone).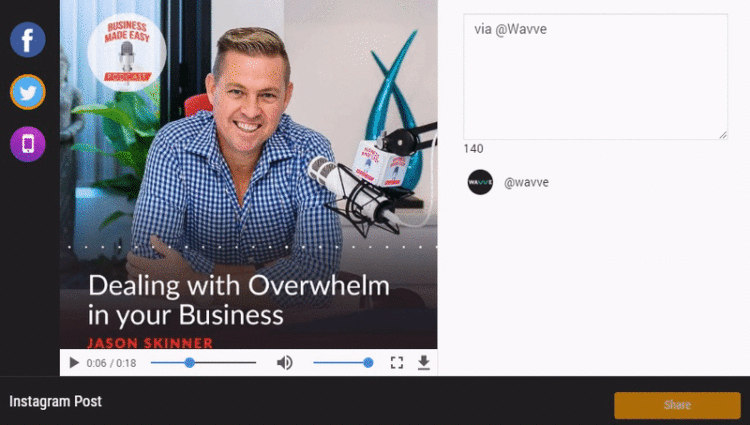 New Billing features
Easily view your billing history

View past invoices as PDF, HTML, or email them to yourself

Setup monthly email receipts
But wait… there's more!
But you will need to see for yourself!  Already have an account? Just head here to login to the new Wavve.
Need an easy way to turn audio into video marketing content for social media? Visit our website to see how Wavve makes it easy to turn audio into custom-branded, animated videos for social sharing. Create a free test account or get started with a custom template using a Premium Plan.
Have questions, ideas, or want to chat? Drop us an email or find us on Facebook or Twitter @wavve
Keep Talking,
The Wavve Team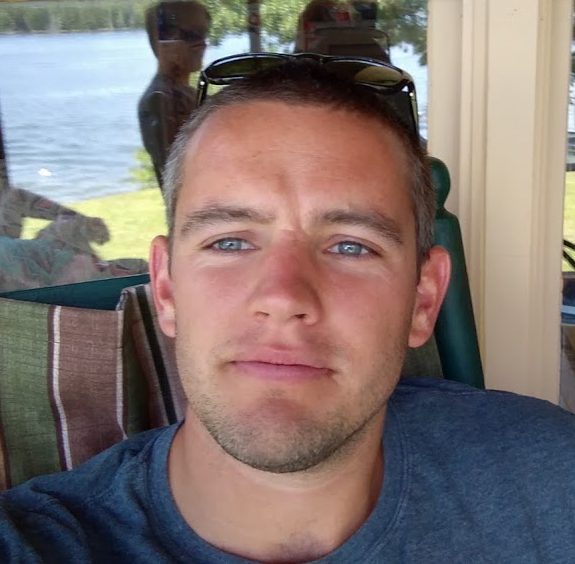 I'm the Founder of Wavve. I love building tools to help content creators better share their message on social media.