Now You Can Directly Share Audio to Facebook and Twitter With Wavve (And access your previous Wavves)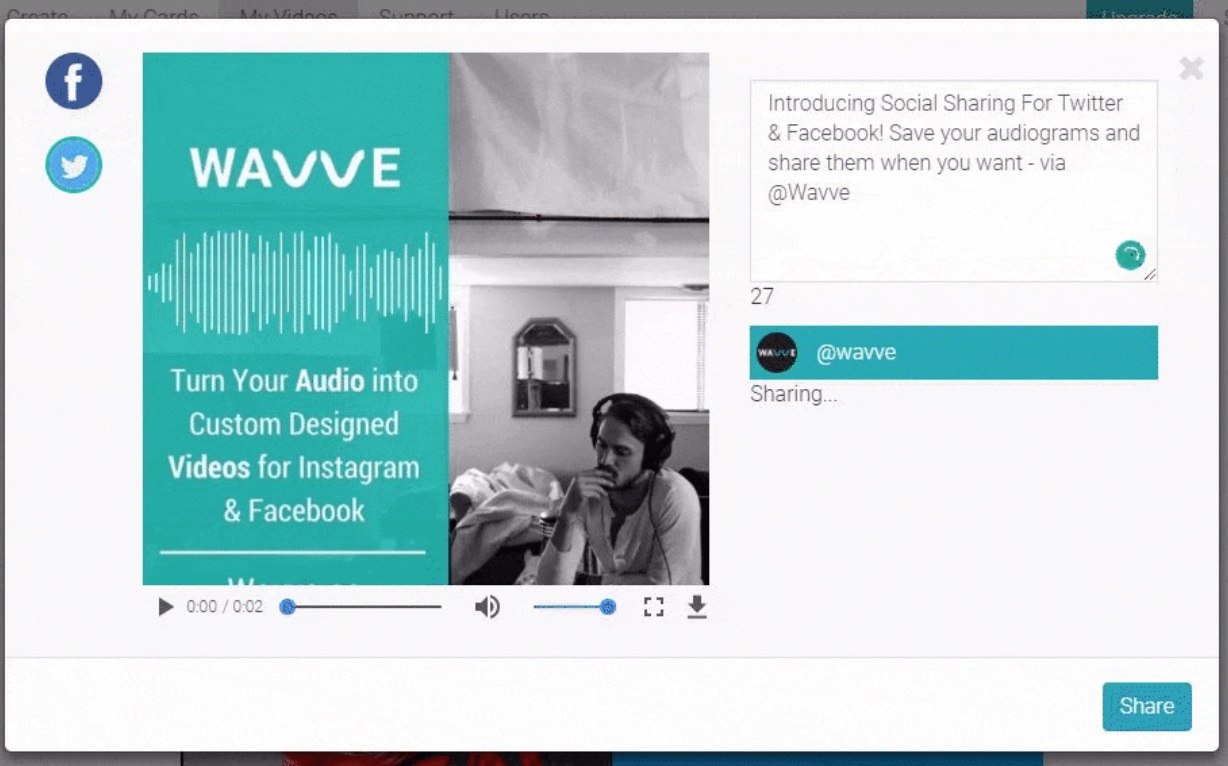 We are excited to announce two new features that will help you share your audio to Facebook and Twitter (and any other platform you want to promote to)! Wavve now supports social integration to easily share audio to Facebook and Twitter. Plus, you can now access your video history on the "My Videos" page.
Turn audio into video and easily share it to Facebook and Twitter
Your Wavve account now supports authentication with Facebook & Twitter! Just head to the My Account and scroll down to the "Social" section. Simply click on the Facebook and/or Twitter icons to connect your social account.
*Note: If you are an account admin for any Facebook Pages, those accounts will be populated automatically and will also be available for selection when posting.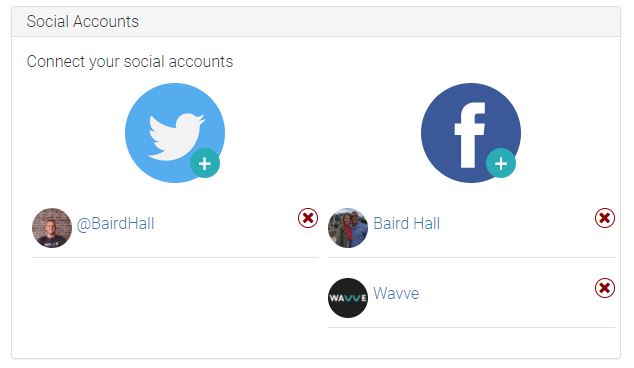 Once your social accounts are connected, you can share audio directly to Facebook and/or Twitter (after turning it into an MP4 file). There are two places you can do this:
After clicking the "Share" button, the social sharing window will appear. Included will be a preview of your video and the option to share to Facebook and Twitter. Just click the social account you want to share to, and a post description, and click share!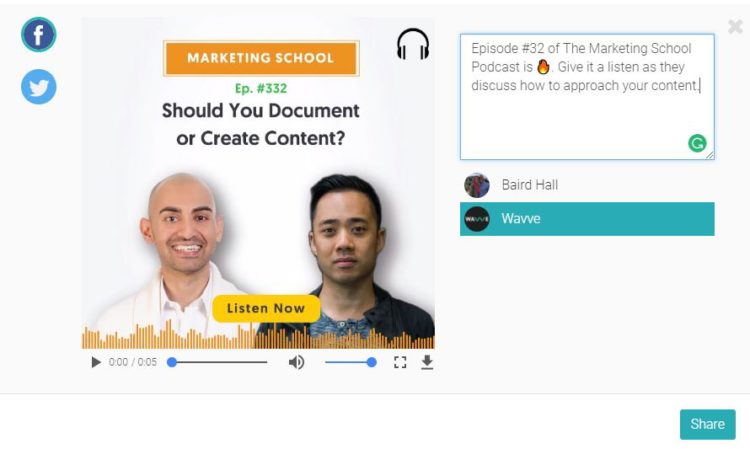 *If you share a video to Facebook, it may take a few seconds for the video to finish uploading. Don't worry, Facebook will notify you when it's ready and provide a link.
Introducing the my videos page
The My Videos page is a brand new view (for premium users) within Wavve that shows you the most recent videos that you have created and allows you to easily download them or share them directly to social media.
We discovered that many Wavvers (is that a thing yet?) were creating videos directly after their audio editing process and waiting until days later to post them on social media (when their podcast or music actually dropped). We decided we would make your lives a bit easier and hang on to the videos for you and make them easily accessible. Check out a view from the new My Videos page!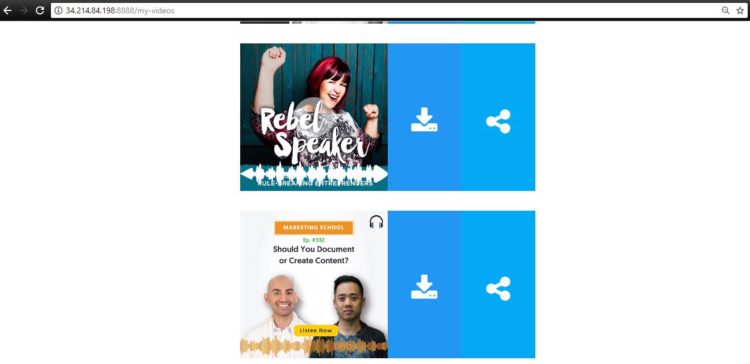 The My Videos page shows the most recent videos (up to 10 by default) and you can scroll down to view older videos. Notice the sharing download and sharing options are conveniently included for each video. If you created a video previously, you can now use these features to easily share audio to Facebook and Twitter.
Ready to Turn Audio Into Video With Wavve?
Want to get started turning audio into videos for social media? Signup for a free Wavve account here.
Want more info? Visit our website to see how Wavve makes it easy to turn audio into custom-branded, animated videos for social sharing. Create a free account or get started using a Premium Plan.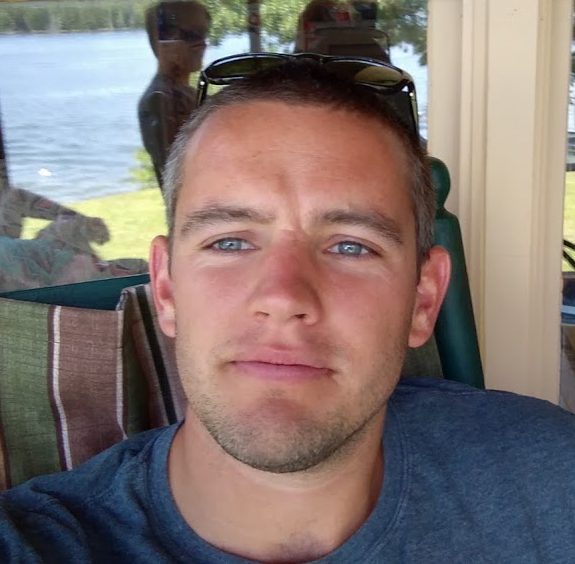 I'm the Founder of Wavve. I love building tools to help content creators better share their message on social media.