There are many different ways you can upload and promote your audio content. One popular trend is with a music visualizer.
Music visualizers are more plain than music videos, yet they are more advanced than just sharing your album artwork. They are a way of incorporating engaging visuals into your audio recording that can help you promote your music, podcast, or more.
In this guide, we will cover exactly what a music visualizer is, how it works, and how you can create one.
What Is A Music Visualizer?
A music visualizer is when you upload an animated visual that matches a song. Often, music visualizers are images with slight motion.
Using music visualizers has become an increasingly popular trend amongst artists. Often, they are released with a new track before the official video is released. Sometimes alongside lyric videos.
While music videos have more complex visuals, characters, and plot, visualizers are just aesthetically pleasing animations or video clips to accompany a song.
Although music visualizers are most commonly used by artists releasing new music, they can also be utilized by any business or brand that creates audio recordings. For example, you can use a music visualizer to accompany a podcast.
Why Create A Music Visualizer?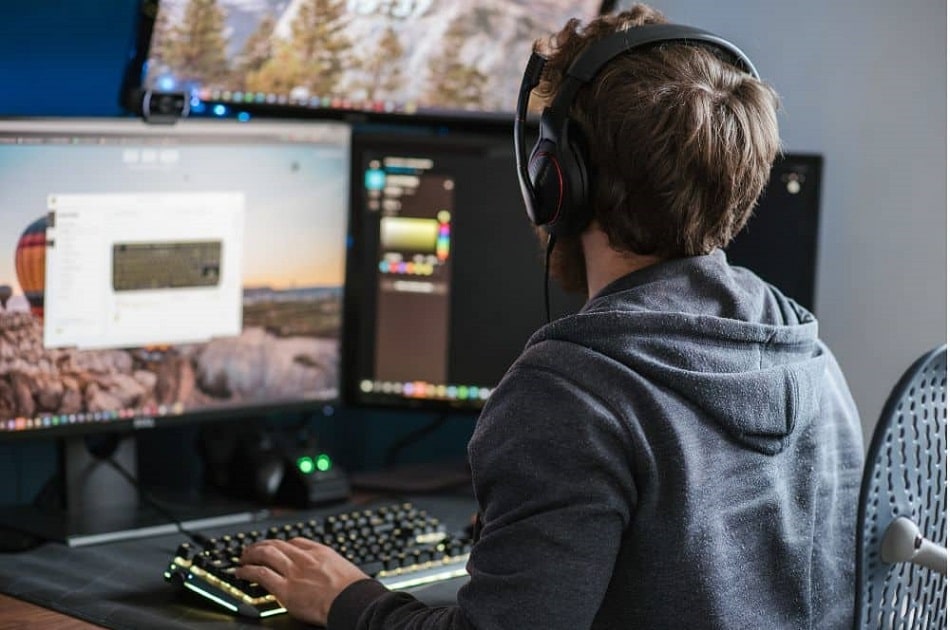 The main reason for creating a music visualizer is that it is more inviting than simply releasing an audio track. Added visuals can generate more interest in the audio recording and get more people listen to it.
A music visualizer is a powerful promotional tool. You can share visualizers across various platforms, like social media and YouTube. Sharing an interesting visual alongside the audio recording enables you to generate increased interest in your content. Especially to stop the scroll.
You may also cut the music visualizer into segments and only share bite-sized clips on social media. This is a solid tactic for sharing your audio on different social media platforms, like Instagram Stories, YouTube Shorts, or TikTok.
On top of that, it is an effective method that drives more interest and awareness of your audio recording. 
Music visualizers can also be applied to different audio content use cases. For example, radio hosts can repurpose their audio into promo cuts. Meanwhile, podcasters can turn audio clips and interview segments into shareable social media content.
Visualizers are just a way of making your songs or recordings feel more special. In today's world of audio streaming, we do not need to release content in video or graphic formats. However, doing so can help make your audio stand out and get more people to actively engage with your content. 
Ultimately, this can result in more people listening to your recordings.
How To Create A Music Visualizer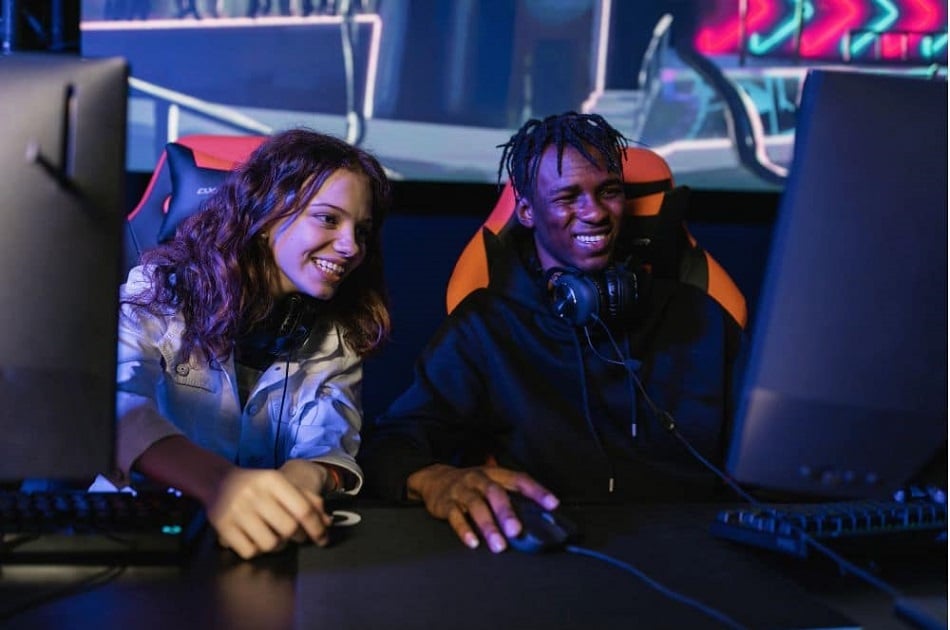 Creating a music visualizer is quite a straightforward process, and there are a couple of paths you can take. Here are three of the tried-and-tested methods.
1. Create A Music Visualizer With Wavve
The easiest way to make standout visual content to match your audio is by using Wavve. It lets you turn your podcast, recorded talk, or audiobook into engaging social media video clips.
If you are in the business of creating this kind of audio content, then there cannot be an easier or faster way to turn it into a visualizer. Musicians can also use Wavve to turn songs into animated videos with waveform animations.
All you need to do is upload your audio file and album artwork. The tool will automatically turn this into an engaging video file you can download. Of course, you can edit this video clip to ensure it is on-brand.
Wavve is simple to use, and you can also use it for all audio files like radio clips, podcasts, songs, or interviews. It comes with different visualizer styles and canvas sizes to guarantee your content perfectly fits the channel where you plan to promote it. 
The main advantage of this approach is that you do not need any video creation, technical, or editing skills. The platform will do all the work for you.
2. Create A Music Visualizer Using Video Editing Software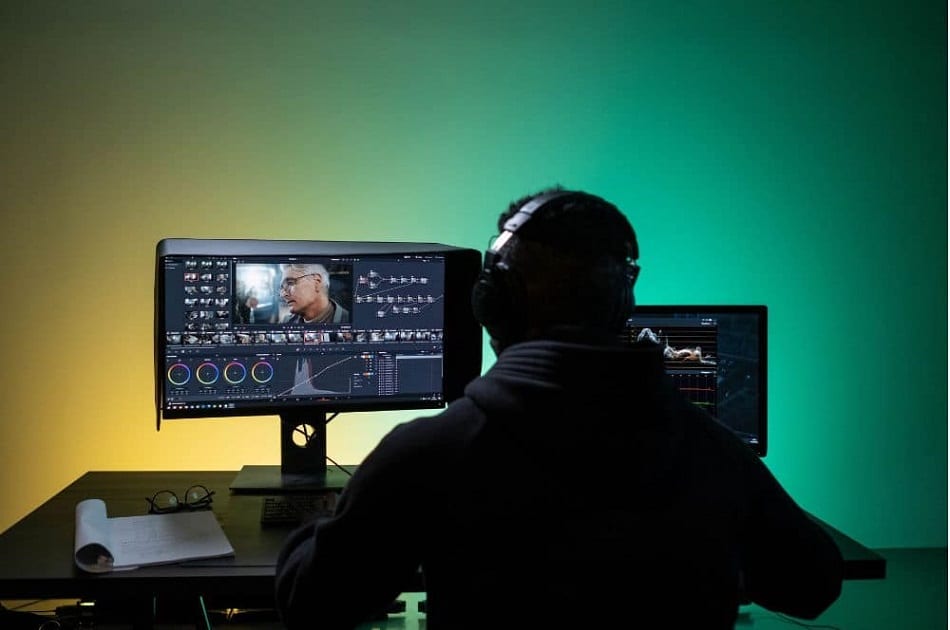 Using a video editing software may be the most suitable avenue if you have the experience and skill. You also need to have access to the right video editing tools.
This trick gives you more creative freedom but takes time and effort, which isn't ideal if you want fast promotional content. Take advantage of any video editing software to upload your visual elements, add your audio track, and create the visualizer.
Check whether your audio levels are correct and the visualizer flows well with the entire track. You can also download the video file in a size and format that best matches the channel where you are promoting it on socials.
3. Use Graphic Design Tools
It is possible to create a music video visualizer with graphic design platforms like Canva or Adobe. However, these graphic design based platforms typically don't match the dynamics of your audio second by second.
What they can do is get some short animations going to stand out, much like an GIF animation would on a social media platform. They let you create simple graphics and animations you can use as your visualizer. If you want something more involved, look into the true video editing versions of these apps.
Conclusion
Creating a music visualizer and including it in your promotional strategy is a definite way of adding interest and engagement to your content and brand. It incorporates attractive visuals into your audio recording that can help you promote your music, podcast, and more.
With the right tools, producing visual creations is a seamless process that can create innovative content to promote your audio tracks.
I'm the CEO of Wavve. I love encouraging creators and entrepreneurs to share their stories and lead with purpose.