So you've just recorded and published your podcast – nice! But before anything else, have you thought about how new listeners will find it, otherwise known as podcast discoverability?
With around 2.4 million podcasts in existence, there's a lot of competition to stay ahead to keep your podcast discoverability high. This means that you need to actively promote and distribute each podcast episode to attract more listeners and develop a larger audience.
Increasing your podcast discoverability is an essential process when it comes to being a podcaster. To get started, here are some of the best ways to achieve this:
Effective Tips on How to Improve Your Podcast Discoverability
Tip #1: Optimize Your Podcasts For SEO
Improving your podcast's search engine optimization (SEO) is among the best ways to help you find more listeners.
Podcast episodes can be displayed directly in Google and Bing search results. So if your podcast is optimized properly with the right keywords, you could use this to increase your podcast discoverability.
Don't try to be cute and creative here. Use plain words and think about what people interested in your topics would search for online.
To improve your SEO efforts, focus the podcast around a target keyword and include it in your podcast title and description. Writing a lengthy description providing several interest entry points on the episode can also help boost your podcast's SEO efforts.
Another excellent strategy is to transcribe your podcast content. This can help search engines understand what your podcast is about, which can improve its discoverability.
Creating detailed show notes about each episode also gives search engines more information about your podcast. Again, using a podcast transcription tool like Wavve is the perfect way to do this.
Tip #2: Focus on Social Media Marketing for Visible Growth in Podcast Discoverability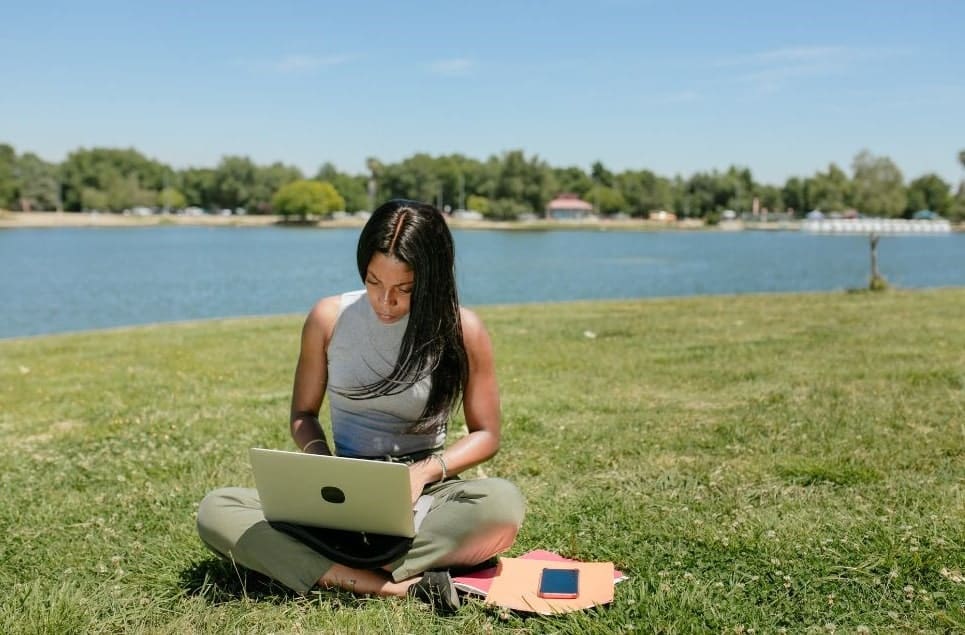 If you want to develop a strong web presence for your podcast, you need to have a solid social media strategy in place.
Being active on various social media channels can increase your podcast discoverability in a big way.
While it's necessary to promote your episodes on social media, you should also focus on sharing content that will build an interested audience.
It means sharing any kind of interesting, educational, or entertaining content related to your niche. The more active and engaged you are with your audience on social media, the more successful your podcast marketing campaigns will be.
Short-form video clips are some of the most engaging forms of social media content. An excellent podcast distribution strategy is to turn your episodes into video clips.
But don't stop there. Any of these ideas are great for short selfie videos:
Talk about recording your upcoming episode
Why you are excited about it?
Talk about any new software or hardware you will be using to record or produce
Who is the guest and what topics will you be discussing?
Talk about the reaction to your show afterward
What questions came up from listeners you can answer?
You can also use a podcasting platform like Wavve to clip key moments that may not have a visual. Or skip the selfie videos and record all this just audio. Wavve will then turn them into social media videos with no editing needed. This will help you develop a much more powerful and varied strategy.
Tip #3: Use Email Marketing to Boost Your Podcast's Performance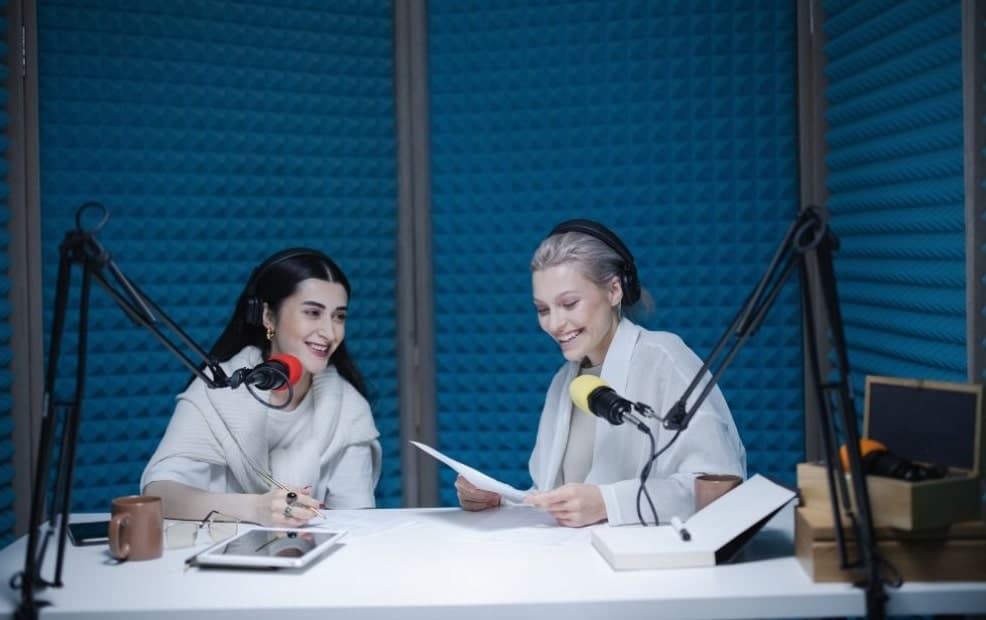 Did you know according to one source that email marketing offers a return on investment of $36 for every $1 spent? Of course results will vary, but email marketing is one of the best ways to promote your brand and reach your audience.
It is an effective way to develop an audience and keep them engaged. You can achieve this by sharing helpful, intriguing content with your subscribers on a regular basis.
You can also attract more email subscribers and increase engagement by offering special promotions or exclusive content for your listeners, such as early access to your episodes.
Of course, an essential part of podcast email marketing is distributing your podcast episodes each week or month. Sending these episodes directly to your subscriber's inbox can help you boost your listenership.
Where you can share supplemental value, like a related worksheet or course access, asking for an email and other contact details from your listeners will help you keep them in the loop and share more value moving forward. It will also help you build a sustainable listening audience.
Tip #4: Develop a Strong Web Presence for Higher Odds of Discovering Your Podcast
Improving podcast discoverability is about so much more than just promoting your episodes. Instead, you should focus on developing a strong podcast brand.
One of the best ways to do this is to get your name out there and create a strong web presence to maximize the potential of your corner of the internet.
This means setting up an engaging and user-friendly website for your podcast (in case you haven't yet), starting a blog related to your podcast, and operating different social media channels.
And obviously, everyone loves a freebie! Capitalize on this through giveaways, working with influencers, publishing detailed guides that relate to your podcast niche, etc.
Promoting your podcast in each area will help you attract more listeners. The more you focus on developing a strong online brand, the easier it will be to increase your podcast discoverability.
Tip #5: Repurpose Your Podcast Content
Repurposing your podcast episodes to match different online channels is another key tip to increase discoverability. This is a relatively simple strategy, as you don't have to create new content from scratch, which helps you gain more traction from each episode.
Transcribing your podcasts can also help you create blog posts on the same topic. You could also film your podcast conversations and publish these as YouTube videos. Or use Wavve to turn it into an audiogram video.
Creating short-form social media videos from snippets of your podcast is also a great avenue to explore. Be sure to ask your editor (which may be yourself) to clip snippets while you edit, to save time.
In each case, link to your full podcast episode from the repurposed content.
Tip #6: Publish Your Podcast in a Consistent Manner
The more podcast episodes you publish, the greater your chances are of them getting discovered by more people. Setting up a consistent publishing schedule with your podcast is important to have a steady flow of content available.
Many podcasters publish once a week or monthly. Whatever cadence you choose, stick to it and make sure you'll always have content ready at the right time.
Publishing podcast episodes your audience will love is highly crucial, especially when it comes to increasing your podcast discoverability. Ensure to cover topics that match your audience's interests, invite insightful guests, and record your podcast in a high-quality, professional format.
Tip #6.5 Interview Hosts of Podcasts with Similar Topics
Think about it, you find a podcast that you love about let's say Web3. Are you going to just camp out there and never see who else is talking about Web3? Of course not.
Every host has a unique opinion, experience, way of delivery, guests, insights, etc. This means, your fellow podcast hosts are not your competition. They are your fellow colleagues who are speaking to your audience.
So find ways to get in front of them. Get the hosts on your show. Interview them. Offer to be on their show. Offer their audience value. Do a joint webinar, or meetup at a conference.
Shoot a short YouTube video or Instagram Story that shouts them out and tag them.
As a group, your podcast discoverability will rise together.
Conclusion
Increasing your podcast discoverability is essential if you want to expand your number of listeners and build a larger audience.
While this can happen organically, you still need to put in the work to ensure your content is properly optimized as you develop an engaging brand online.
Put a little love into your marketing efforts and try some new uncomfortable things, and oh, the places you will go.
I'm the CEO of Wavve. I love encouraging creators and entrepreneurs to share their stories and lead with purpose.