Everyone loves a good podcast. If you're someone who's planning to start a podcast, finding a podcast 101 guide will help you get there a little faster. And it just may help you navigate your way toward tremendous reach and engagement from your audience one day.
Don't worry. Podcasts are relatively easy to begin and can be used to achieve many different goals. They are also convenient to listen to, especially if you just want to plug in your earphones and get distracted while you're on the treadmill for 20 or 30 minutes.
Not sure on what steps to take to get started? Here's our podcasting 101 guide that covers everything you need to know to create and publish your first podcast.
Podcasting 101: How Do You Start One?
One of the most important steps in starting a podcast is establishing what your podcast topic or subject matter is going to cover.
Your podcast needs a clear direction in order to be a success, so consider what you want to achieve.
Will you be interviewing guests? Going solo? Telling stories? Repurposing your blog or other content into a podcast? Maybe you want to promote your products or services, or perhaps you want to build an audience and become a podcasting influencer?
Given that, remember three things: your podcast should inspire, educate, and entertain. Those are the pillars for great podcasting content.
And not to mention that the content you create needs to be listener focused. You will achieve this by understanding your audience and focusing on those three elements.
Now, let's get into the specifics by tackling the podcast production processes one by one:
1. Getting the Right Equipment as a Podcast 101 Podcaster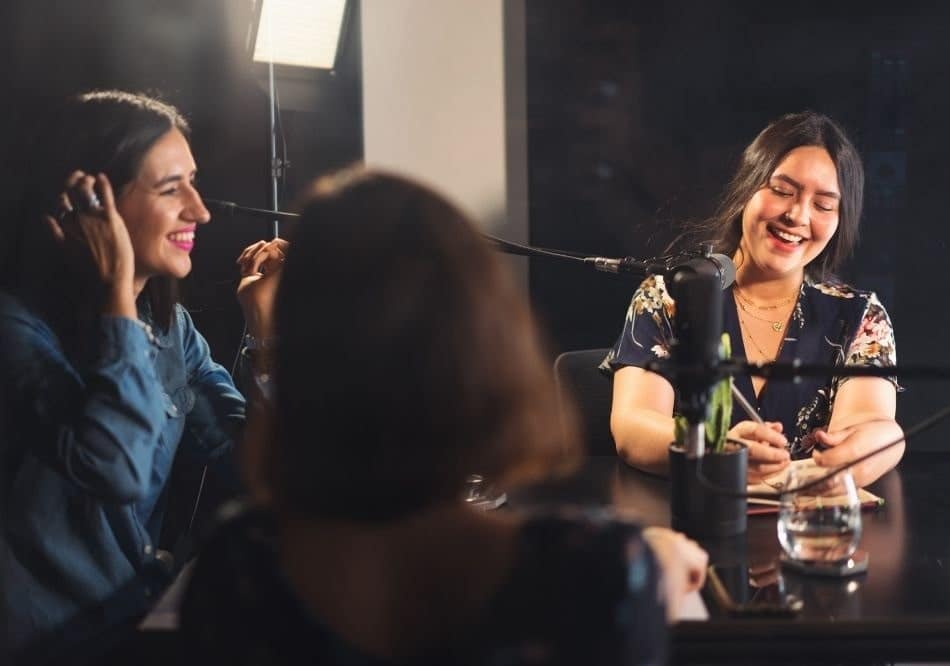 Fortunately, you don't need a lot of equipment to record and publish a podcast when you are starting out.
For your first podcast 101 episode, whether you want to try it as a test, or you are good with starting small, you can use your smartphone as a tool for recording. If you are here, you most likely already have a phone with the ability to record your voice.
As for what app to use, you can use the built-in Voice Recorder if solo. And if you want to interview a guest, do it in person. If remote, consider Zoom, or using an app like Riverside.fm to help you to record a podcast without a mic.
However, as you get the hang of it, you will pretty quickly want to the audio quality to increase and not sound like you are on your phone. At that point, you should purchase a mic or a mic and headphone combo to make it easier to interview guests.
The good news is that decent USB microphones you can plug directly into your computer aren't too expensive. In fact, you can get one for about the cost of a nice family meal, which will provide higher-quality audio for your podcast.
Only once you master this podcast 101 level should you jump into more complicated setups with interfaces, XLR cords, and separate recording devices.
For now, we want you to get through the entire process start to finish before you start "going pro" in certain areas. No sense in making your ums, ahs and you-knows about scattered topics sounds really good.
2. Recording and Editing as a Podcast 101 Podcaster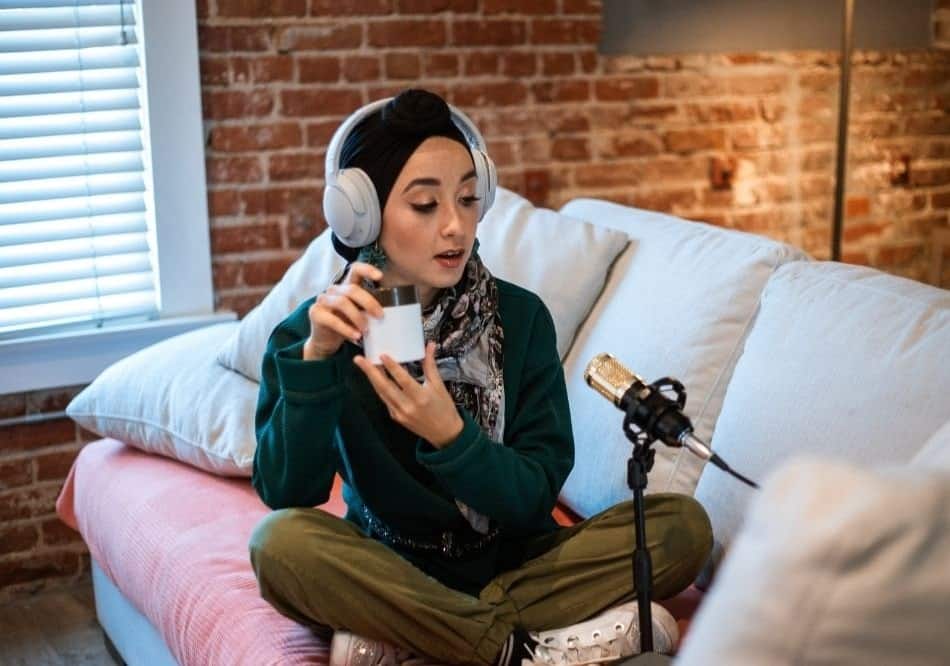 Before you actually start recording your podcast, a great idea is to create an outline or structure for your episodes.
For the second podcast 101 phase of creation, you don't need to write down a complete script as this will make your podcast sound unnatural, and the beauty of podcasts is their authentic nature.
Having an outline of topics will help keep the conversation flowing smoothly and will ensure that you cover the desired topics.
Don't get caught up in all the questions, or you will get caught in analysis paralysis. Questions you can ignore at this point are:
Do I need a good intro?
Do I need good music?
Do I need to write a bio of myself or my guest?
What if I stumble over my words too much?
Pause, breathe, and act like you are talking to a friend. This is a process of growth over time and you will get better.
Now, you're all set to start recording.
Once you are done recording, you should have an audio file. Forward that file to a place or device you can then start to edit it.
Editing a Podcast
You are now ready to edit your podcast. You can do this for free using tools like GarageBand (Mac) and Audacity (PC). And of course, there are thousands of apps that edit audio as well. The point is to find one you like and learn it.
Lastly, if you're interviewing a guest, you'll need to record the podcast as a single, flowing conversation. The good news is you can always edit out any awkwardness later.
If you're recording the podcast as a solo speaker, you can record different sections one at a time and stitch them together during this editing phase.
The main concepts you should learn here are:
I can import my recorded audio file into the editor
The audio track can be cut at certain times or words
There is a tool or icon I should look for to do that cutting
I can grab the newly divided pieces of audio
I can move those pieces into whatever order I want
I can then export out that newly arranged audio track into a new file
I can set the format of the exported new file as an mp3
And that's really all there is to it. Congratulations, you have now created a podcast episode!
3. Distributing as a Podcast 101 Podcaster
Now that your podcast file is ready, you'll need to upload it to the internet for people to listen to it.
Technically, you can upload it to your website or a platform like SoundCloud and call it a day. However, podcasting platforms like Apple Music or Spotify only take an RSS feed, not raw audio files.
In order to truly create a podcast and distribute it, you must create this RSS feed for your podcast.
And there are hundreds of options here that will create this feed for you. The key thing to know is, you will need to select a podcast hosting provider.
And while you might think, "Well, I could use Wavve and just put it on YouTube," YouTube is not going to create the RSS feed for you and let you post it everywhere else. They want you to stay on YouTube, and the RSS standard is an open standard for describing what episodes and information are included in your podcast.
Podcast Hosts
At Wavve, we use Captivate, but Libsyn, Anchor, and Transistor are great options to consider depending on your needs. Many hosts will even let you start for free.
Once you decide on a host, upload your new mp3 file, and share some details about your show, look for the area that shares your new RSS feed with the streaming platforms.
Again, don't overthink the supporting content too much, such as podcast cover image, your podcast title, and your podcast description. You can certainly use a platform like Canva to create something nice looking and take a moment to think about your copy. But the purpose of podcasting 101 is to get through the process at first.
Once you submit your podcast to the streaming services like Apple and Spotify, you will need to wait for approval to start seeing them show up there.
4. Marketing as a Podcast 101 Podcaster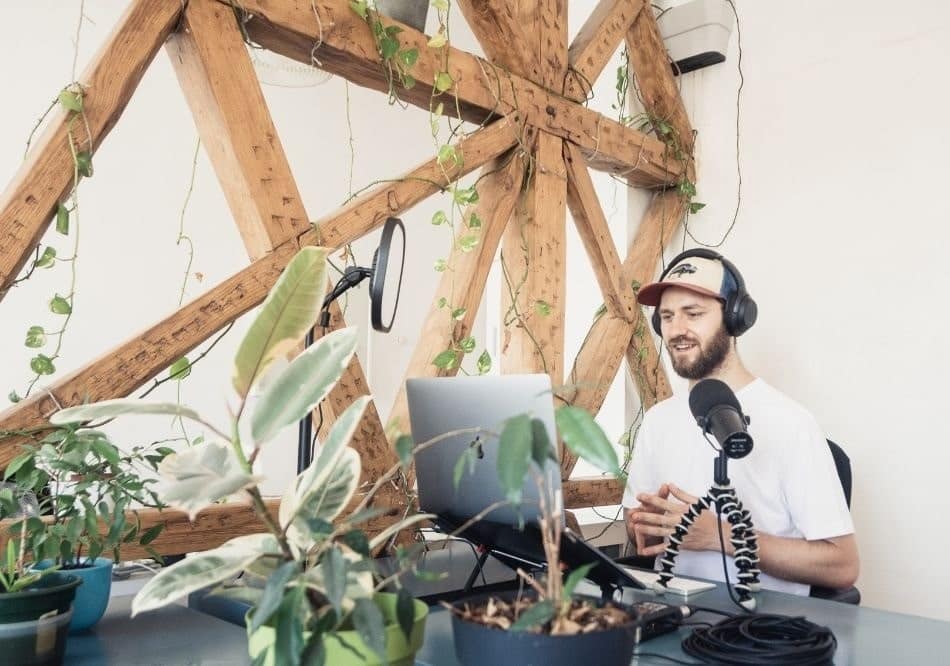 Wow! Your podcast is recorded, uploaded, and ready for anyone in the world to listen to. What a success!
However, your work isn't over yet. For this last step, we want to make sure people will actually listen to it.
In this Podcast 101 learning process, you'll want to make marketing a regular part of the process. Otherwise, you will get so good at the creation part only to hear crickets when in comes to attracting listeners to your podcast.
What's important here is to try different marketing channels you have right now. Do you have an email list? Social media accounts? A blog? A website? Friends you can call?
Once your podcast goes live on one of the big streaming platforms like Apple or Spotify, grab that link. Or you can generate a Wavve Link page instantly that can share all the streaming links. That way, you can market one link and visitors can choose whether they want to listen on Apple, Spotify, or other services.
If you choose to market on social media, consider using Wavve to help you turn your podcast into short video clips you can share on social media or your website. This is an effective way to repurpose your podcast content and promote it across different channels.
To wrap up this final phase of your Podcast 101 journey, let's say you called a friend to ask for feedback on your new show, you posted to your Facebook account and got 5 people to click, and your friend told 4 more friends to check it out. That's 10 listeners on your first episode! Now that's progress.
Podcasting 101: Things to Improve Now That You are a Podcaster
Here are some things you'll want to consider improving now that you know what you are doing.
Improvement #1: Title
The first thing to remember is that you'll need a snappy title to attract listeners and make your podcast stand out. Look to similar podcasts for inspiration and maybe even get feedback from your first listeners.
Improvement #2: Cover Image
Your cover image plays a huge role in getting new listeners to click on your podcast. So test out better images that will drive more interest.
Improvement #3: Podcast Length
While this really depends on your content, the ideal length for a podcast is generally considered to be 22 minutes. There is no right answer here, but at least shoot for a certain length each episode.
Improvement #4: Frequency
Make sure to publish podcasts consistently. This could be weekly or monthly when starting out. And it's always easier to aim for a number of episodes for your first season. Then take a break.
Improvement #5: Intro and Outro
Your podcast intro and outro will make your content more engaging and help better establish your brand. Now you can think about this. Imagine if you had waited? You would have left this decision to a non-podcaster!
Conclusion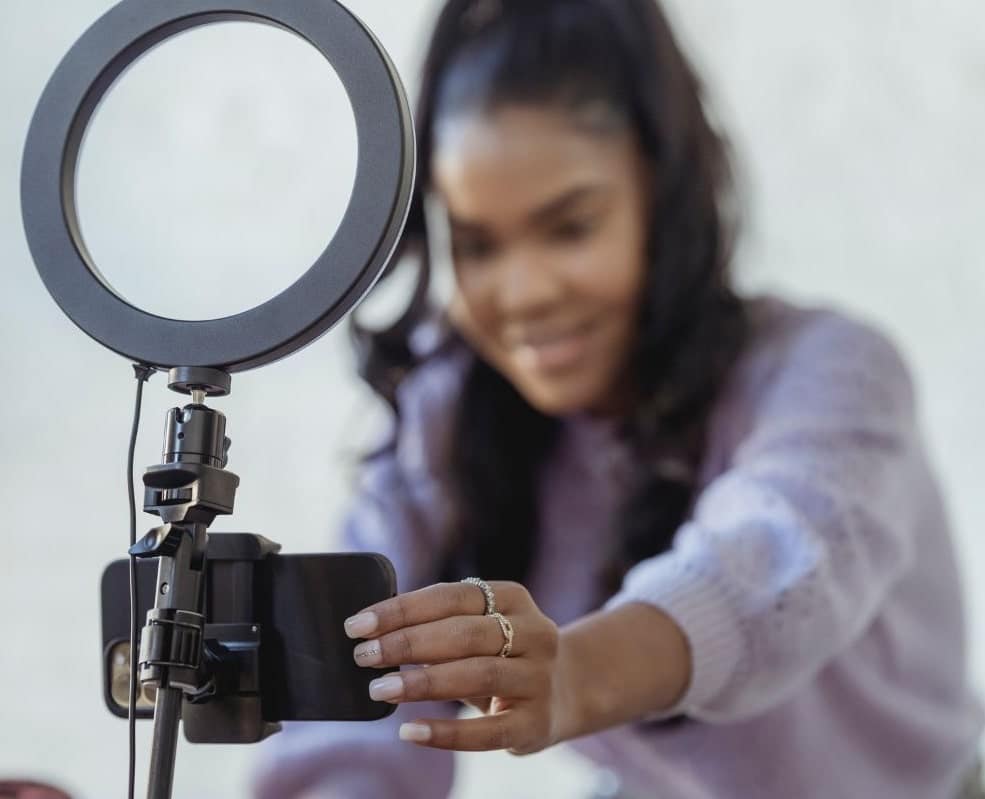 To summarize, starting a podcast is a creative way to talk about anything you like. And the best part is that it is relatively easy and inexpensive to create.
When considering starting your own podcast, you must first decide on your purpose, goals, and topic of discussion. Evaluate what resources you have to record and edit. Create a solid outline to help keep the conversation flowing.
And once you've uploaded your first podcast, ensure to make marketing a regular part of your release flow.
Practicing these steps, writing them down, and refining them over time, will establish a solid habit that will provide you with a way to grow your show and keep listeners coming back for as long as you podcast.
I'm the CEO of Wavve. I love encouraging creators and entrepreneurs to share their stories and lead with purpose.