For most brands, posting to social platforms like Instagram on a weekly (or daily) basis is a must. However, it can be a strenuous task having to post photos and videos that often. It often means you must be available to post at a certain time of day in order to get the most engagement. That's where tools like Buffer or Social Bee come in handy – they allow you to "batch" your social media posts, scheduling several at a time so that they post automatically for you. This is great, but there have been some limitations with Instagram. Traditionally, you have not been able to schedule videos to Instagram in this way… until now!
Auto-Posting Video Content to Instagram
Luckily, Buffer has greatly streamlined the process for anyone that has a business Instagram account. Last week, this service announced that they would be rolling out an exciting update that allows you to schedule videos to Instagram directly through their system.
This is a really big deal! Here's why:
If you're not familiar with Buffer or similar platforms, these tools allow you to connect your Facebook, LinkedIn, Twitter, Instagram, etc., so that you can automate your social media. With Buffer, you can schedule posts individually to share at the desired time, or create a weekly posting schedule and add each post into a queue to post on that schedule.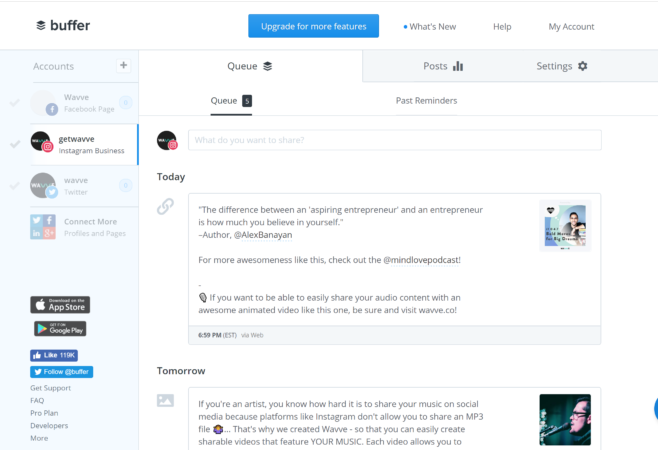 Most of the popular social networks have allowed you to post images, links, videos – pretty much anything you want through Buffer and similar tools. However, Instagram is a different story. Instagram has not always played well with these sorts of tools. For years, they seemed to frown on any form of automation. For that reason, you couldn't auto-post directly to Instagram at all.
But in 2018, we finally saw Instagram ease up on some of their policies. As a result, Buffer, Hootsuite, Social Bee and other services were allowed to schedule and post on your behalf, with one caveat: single square images only.
This was certainly a step in the right direction, however, posts that didn't meet that criteria – namely, videos, vertical images, and image carousels – would merely show up as a reminder on your phone. It still required you to open up the Instagram app, paste in your description, and hit that Share button. It wasn't truly automated, and if you happened to miss the reminder notification on your phone, you'd completely miss that ideal window of time to post.
For those of us who create video content, this has been a real bummer.
But just last week, Buffer delighted us with some good news: "[We're] thrilled to share that scheduling videos directly to Instagram is now available in Buffer!"
We were stoked to hear this news, not just for our sake, but for all of our amazing Wavve creators. Our platform Wavve allows audio creators (podcasters, musicians, etc.) to generate animated videos from their audio content. This allows them to share their audio on social media. Wavve users probably utilize Instagram the most out of any platform, so we're excited that sharing their videos just got that much easier!
So let's look at how easy scheduling Instagram video posts is using the Buffer platform…
How to Use Buffer to Schedule Videos to Instagram
Step 1: Create a Buffer Account
It's totally free to get started with Buffer. They even allow you to connect up to three social accounts at no cost. And if you find you need more than that, their monthly plans are actually very reasonable.
Step 2: Convert to a Business Profile
In order to auto-post to Instagram, Buffer will require you to connect a business profile. (You can connect a non-business account with Buffer. In that case, you will only be able to schedule a post reminder.)
It's easy to switch over to a business account. Simply open the Instagram app, navigate to your Settings, and click "Switch to Business Profile."
Step 3: Connect Your Instagram Profile to a Facebook Page
Next, it will prompt you to connect to a Facebook business page. (If you're wondering why, Facebook owns Instagram and the two platforms often work hand-in-hand.) If you don't already have a Facebook Page to associate with this IG account, you'll have the opportunity to create one here.
Step 4: Connect Your Accounts in Buffer
Now that your Instagram account is set up properly, you'll have no problem connecting your profile to Buffer. That way, it can share photo and video posts on your behalf.
Step 5: Schedule Your First Video Post
Now, create your first post, and schedule it to share… whenever. You'll have the option to set a specific time to auto-post or you can add it to the queue.
PRO TIP: Go to "Settings" in Buffer under the Instagram section. Select "Posting Schedule" to set up the times you want to post each day of the week. When you add a post to the queue, it will automatically post on this custom schedule. That way, you don't have to think about it each time.
We think you should definitely give Buffer a try! Also, if you happen to be a podcaster, musician, or marketer, be sure check out Wavve to convert your audio content into shareable videos for Instagram.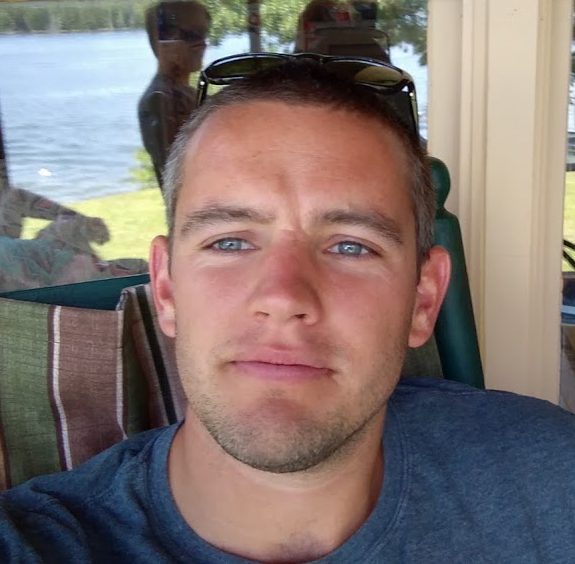 I'm the Founder of Wavve. I love building tools to help content creators better share their message on social media.