So you've created a great podcast. Congratulations! But now there's one more thing that you need to go along with that awesome podcast: a great podcast website. You want your listeners to be able to access the information they need about your podcast in one spot. A podcast website is the perfect place to put all of those elements.
And here's the really good news… with Wavve Link, you don't have to put hours into building your own podcast website. Wavve Link is a dedicated landing page for your podcast that provides your listeners with a place to access all of your podcast details and gives you one link that you can share every time you promote your podcast.
Whether you use Wavve Link or build your own website, here are the most important features you should include…
Four Elements to Include on your Podcast Website
1. Podcast Description
Don't assume that visitors to your website already know what your show is all about. Take this opportunity to give a quick elevator pitch for your podcast. There's no reason to provide information overload or write multiple paragraphs. Two or three sentences can be enough to hook potential listeners.
2. Links to Podcasting Platforms
One of the biggest reasons to have a podcast website is so that you include all of the listening options for your audience in one place. People generally don't want to take the time to search for your podcast on their preferred podcasting platform (and often won't). But if you have a list of links to each of the various platforms, then all your listener has to do is click one button. The easier you make it for people, the more likely it becomes that they'll listen to your show. Always remember that your goal every time you promote your podcast is to drive people to their preferred podcasting platform as quickly as possible.
3. Episode Audio Player
This is a huge perk to Wavve Link. When a listener visits your Wavve Link, the first thing they'll see at the top of the page is an audio player. If they click the play button, it will start automatically playing your most recent episode. This is a great way to get new listeners.
Like we said earlier, people will not usually go to much trouble to seek out and listen to a brand-new show. But if they have the option to start listening directly from your podcast website, they may get hooked. And once they're hooked, they'll be much more inclined to click the link to their preferred podcasting platform and keep listening (and probably subscribe!).
4. Social Media Links
Social media is one of the best ways to connect with your listeners, but you don't want them to have trouble finding you on the various social media platforms you're using. That's why providing the links to all of your social media profiles right on your podcast website is always a good idea. Here's a great example of how this looks with Wavve Link.
5. Email List Sign-Up Form
In order to grow your show's downloads, you also need to grow your show's email list. Adding an email subscription form to your podcast website gives you the ability to build a list of dedicated fans. You now have the ability to notify listeners when you release a new episode, share exclusive content, and even promote a product. The downside to promoting a product on a podcast is listeners have to take an extra step to manually visit a website, or "buy now" link. But on email marketing, allows you to share a link and promote directly.
That's why we just released Wavve Link Premium. With this new subscription option, you're able to add a sign-up form to your Wavve Link podcast site. Any email addresses entered are automatically stored in your Wavve account, which you can export and add to your preferred email marketing service (such as MailChimp or Drip).
Are you ready to build a fantastic podcast website?
Try out Wavve Link today!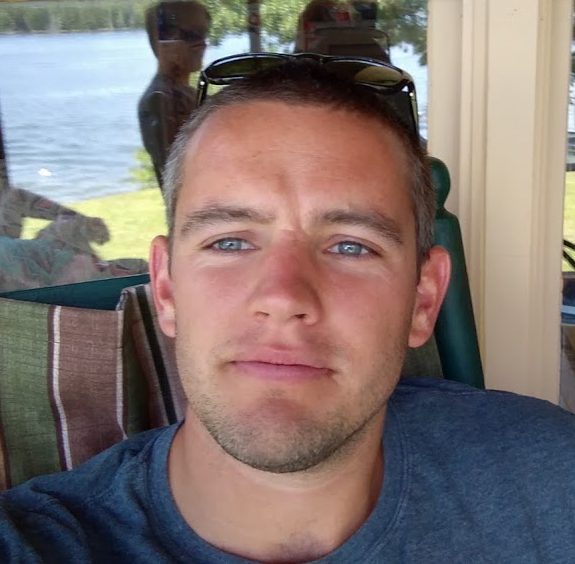 I'm the Founder of Wavve. I love building tools to help content creators better share their message on social media.