Professional audio editing software is a tool that allows you to modify and manipulate your audio recordings. Most of these come with media libraries with sound and music effects or other features that help you fine-tune the podcasts you make and share them on social media.
So, if you are looking for paid or free audio editing software to give you the best results, you do not need to look further. This article comprises 7 top ones that you can use.
Audio Editing Software To Use For Top-Notch Results!
1. Acoustica
Offering a month-long free trial, this audio editing software has excellent restoration and retouching functionality. It can help you curate your own multitrack sessions simply by recording or importing audio clips.
Here are some additional features that you can reap the rewards of:
Brilliant retouch algorithms to maximize the audio quality and highlight intricate details.
Spectral editing to accurately carry out restoration work using several handy tools, like the freehand, magic wand, and brush.
Offers processing chains, which allow you to save your progress for later and save your audio tracks in batches.
Price:
$199 for the Standard edition and an additional $79 to get the Premium edition.
Compatibility:
macOS and Windows
Supported File Formats:
WAV64, WAV, AIFF, MP3, MP4
2. Adobe Audition
If you are a serial audio or video podcaster, you need to get yourself a subscription to Adobe Audition, which has a number of high-caliber features. The company is also one of the key players in the audio editing software market, which means that it offers innovative and advanced tools to modify and manipulate audio.
Some of Adobe Audition's wonderful features include:
Easily clean and restore your audio
Multitrack and precision editing features
Offers an Essential Sound Panel, which is an easy-to-use audio editing software tool for beginners.
Works smoothly with the other Creative Cloud applications released by Adobe, making cross-platform workflows easier.
Price:
$20.99 per month.
Compatibility:
macOS and Windows
Supported File Formats:
WAV, MP3
3. Logic Pro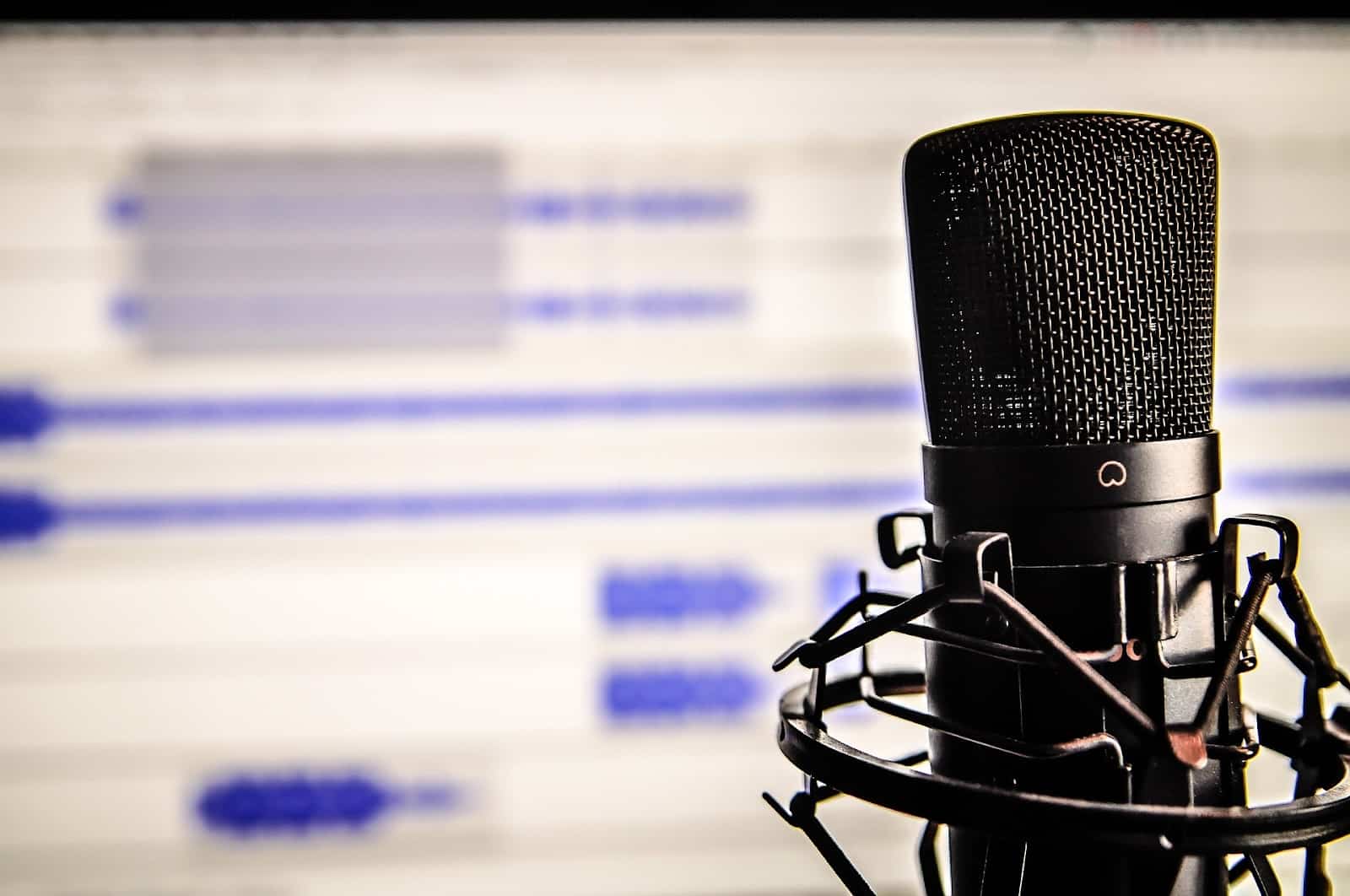 Logic Pro is especially recommended as one of the top professional audio editing software, with an excellent maintenance process that keeps this tool always up-to-date.
However, it is only compatible with Apple's gadgets but offers a robust selection of many advanced tools for experienced sound engineers.
One of the best features of this tool is its intuitive and simple interface, which lets you get the work done seamlessly. But there is a lot more that this software can do, including:
Live loops.
Control your iPad or iPhone easily with a Logic Remote.
Can easily turn sounds into instruments with the help of Quick Sampler and Sampler.
A wide selection of good-quality audio processing tools.
Price:
$199 for a one-time purchase.
Compatibility:
macOS
Supported File Formats:
WAV, MP3, MP4
4. Magix Samplitude Pro X
If you have always wanted to use audio features and tools that help you sound like a professional mixer, then Magix Samplitude Pro X is the software you need. It is one of the top professional and easy-to-use audio editing software for people using Windows.
Here are some features that will benefit you:
Ultra-low latency at the time of recording.
Edit while in the process of recording live.
Advanced features for MIDI editing.
Price:
$279 if you want to get the Pro X365 version.
Compatibility:
Windows
Supported File Formats:
WAV, MP3
5. Reaper
One of the best things about Reaper is that it is not very resource intensive. Meaning, you can use it on any older computer as well and it will give you wonderful results either way. Its program is efficient and stable, which allows you to easily manipulate your podcasts and other recordings.
You may want to know some of Reaper's other great features, which are:
Offers multitrack audio editing.
Gives an organized space by allowing you to group settings, folders, and people together.
Has a render queue, which allows you to leave your audio and the software will work its magic on its own.
Price:
$60 for a one-time purchase.
Compatibility:
Windows, macOS, and Linux
Supported File Formats:
MP3, WAV
6. Soundation
Soundation boasts a community of like-minded people that allows you to connect, interact, and discuss ideas with others. It is a powerful tool that attracts beginners and experts alike in audio editing software.
Here are a couple of reasons why that is:
The software is browser-based, so you can log in anytime, anywhere.
Offers various professional audio editing software synthesizers, samplers, instruments, and drum machines.
Has a large audio effects library.
Gives you the chance to collaborate with colleagues and friends in real time.
Price:
$4.99 per month for the Starter plan, $9.99 per month if you want the Creator Subscription, and $29.99 to get the Pro Subscription.
Compatibility:
macOS and Windows
Supported File Formats:
MP3, WAV
7. Twisted Wave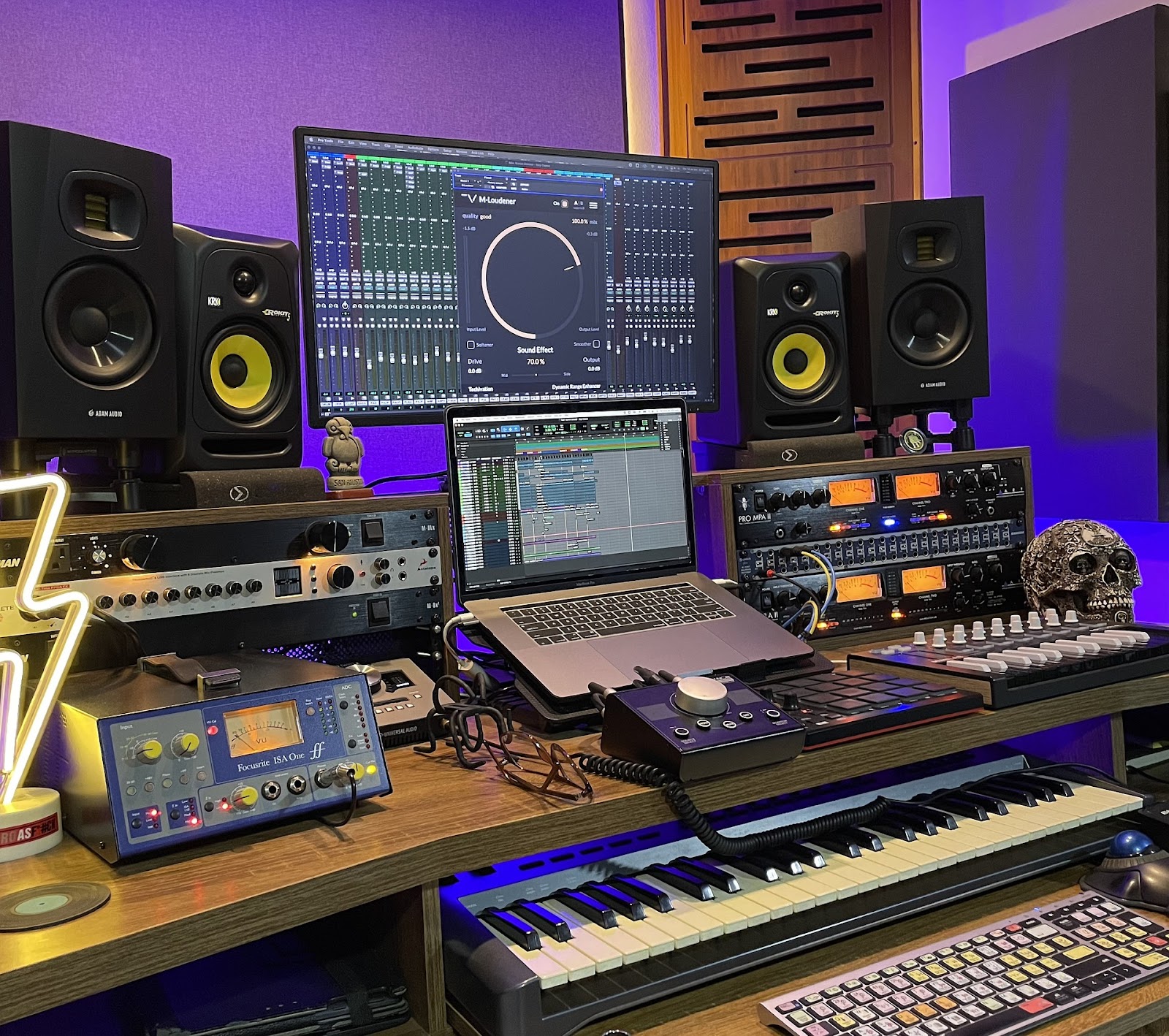 In the global market for audio editing software, the paid tools take a greater chunk as compared to the free ones, simply because the former allows easier access to numerous advanced options.
However, Twisted Wave's free version has a slew of classic and professional audio editing features that will bring out the best in your podcasts. By upgrading, you can also explore additional options.
The following features are what's special about this audio editing software.
Works smoothly on iPads and iPhones. All you need to do is import any audio recording from your device to start tinkering.
You can also record audio directly into this professional audio editing software.
Has a large collection of editing tools, like amplify, insert and normalize silence, fade in and fade out, and many more.
Makes room for batch process recordings.
Allows you to build stacks of effects that can be used later.
Price:
You can download it for free and pay $99.90 for an upgrade.
Compatibility:
macOS, iPad, and iPhone, and can be used online.
Supported File Formats:
MP3, WAV, MP4
What Is The Best Free Audio Editing Software?
1. Apple Garageband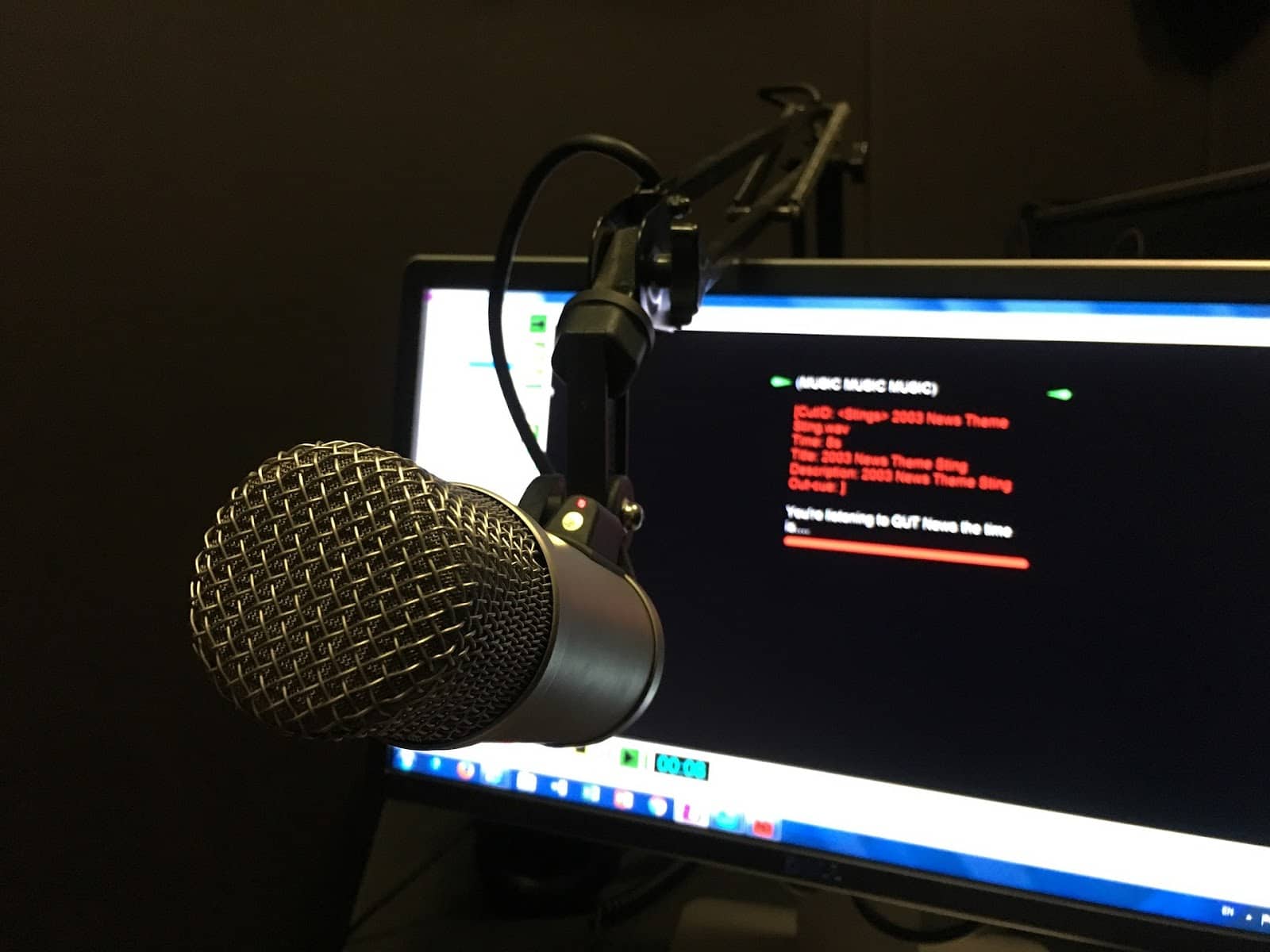 With a market share of around 39%, Apple Garageband is a well-liked audio editing software. It is mainly used by beginners, who enjoy its premium features and sleek interface, as is with other products of the company.
If you are just starting out with your podcasts, you can reap the rewards of the following features.
Familiar and easy-to-use interface for people who have Apple devices or have frequently used them. You can get started without wasting a second.
Varied and extensive media library, which has a number of free sounds and effects.
Can easily be used with a Logic Remote App.
Compatibility:
macOS, iPad, and iPhone.
Supported File Formats:
MP3, WAV, MIDI, AAC, CAF, AIFF
2. Audacity
You will find that a large number of podcasters are avid fans of Audacity, mainly due to its easy-to-use and straightforward interface. This is especially helpful for beginners hoping to get access to innovative features and learn how to manipulate audio. 
You can reap the rewards of the following features of Audacity.
Record audio in real-time.
Use a broad range of plugins offered by the creator.
Open source, so you can also add personalized features to make your work simpler.
Compatibility:
Windows, macOS, and Linux.
Supported File Formats:
MP3, WAV, AIFF
3. Ocenaudio
A budget-friendly option, Ocenaudio is a professional audio editing software that offers you a basic selection of a wide variety of modification tools. Its interface can be used by people with different expertise, which is one of the reasons for its popularity.
Here are several other benefits of Ocenaudio.
Allows batch edits, which saves time when you have a deadline to upload your podcast or audio.
A straightforward and simple suite of numerous editing tools, which have their own keyboard shortcuts to get the job done in time.
Compatibility:
Windows, macOS, and Linux.
Supported File Formats:
MP3, WAV
Conclusion
These were some of the best audio editing software which can make your modification and manipulation process fun and easy. No matter how complex your sound, podcast, or music project is, one of these options can help you get the job done and yield excellent results.
Once you have the best audio outcome in front of you, feel free to turn your audio into video clips that can be shared with your friends, family, and the rest of the world. After all, 50% of social media users have said that they prefer video content as opposed to other types.You can use this statistic to your advantage and convert any kind of audio into engaging video by using Wavve. It has a free trial uncapped to try it out, and offers a wide range of features for all audio and video enthusiasts. So jump on the social video bandwagon and reap the rewards that come with it.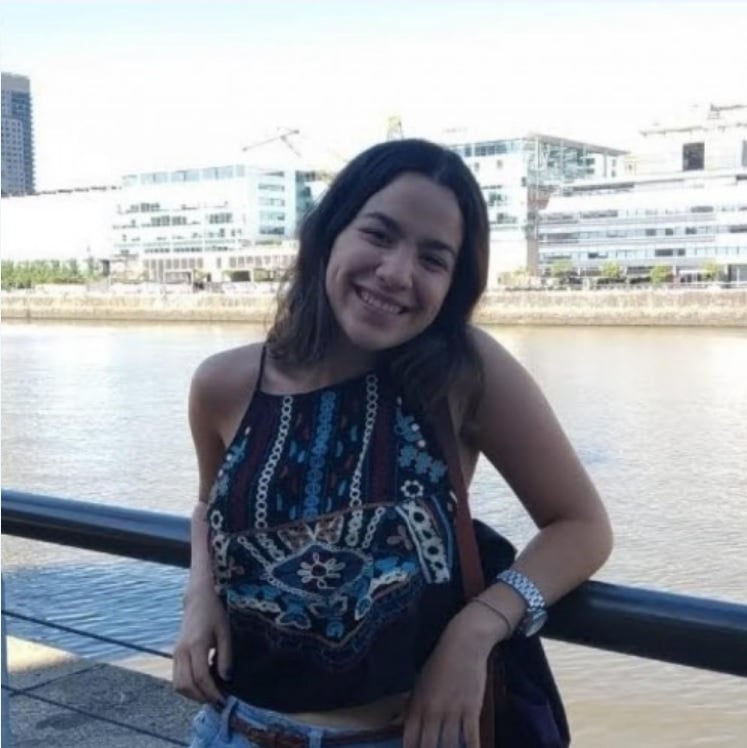 Gabriela Molina is the writer and executive editor of the DistantJob blog. As a former freelance journalist, she has covered a wide range of topics throughout her career. She was featured in Datasciencentral, Simpleprogrammer, to name a few. She is currently specializing in the areas of technology, leadership, and remote work.