Cross promoting your content is one of the best ways to increase your audience reach and improve brand awareness.
The best part is, with the right cross-promotion strategies, you can make a big impact with minimal effort.
When it comes to cross-promotion, audio is an efficient tool to use. A recent survey found that 73% of the US population above the age of 12 listens to online audio on a monthly basis. So, audio offers a major opportunity for your brand.
In this guide, we'll cover some of the most effective strategies that you can use for cross-promoting your content using audio.
What Does Cross Promoting Mean?
Cross promotion is a marketing tactic where you promote your content or product through other channels. Instead of only relying on your brand and existing marketing channels, you can use other brands to reach new audiences and create a greater impact.
You can also use cross-promotion to promote one form of content on your different channels. For example, a podcast host might use her show to promote her book. She could also promote her book on other podcast shows.
Cross promotion is all about making the most of all the channels and relationships you have available to make a greater impact. This is an effective strategy for growing your brand without investing too much time, effort, or money in doing it.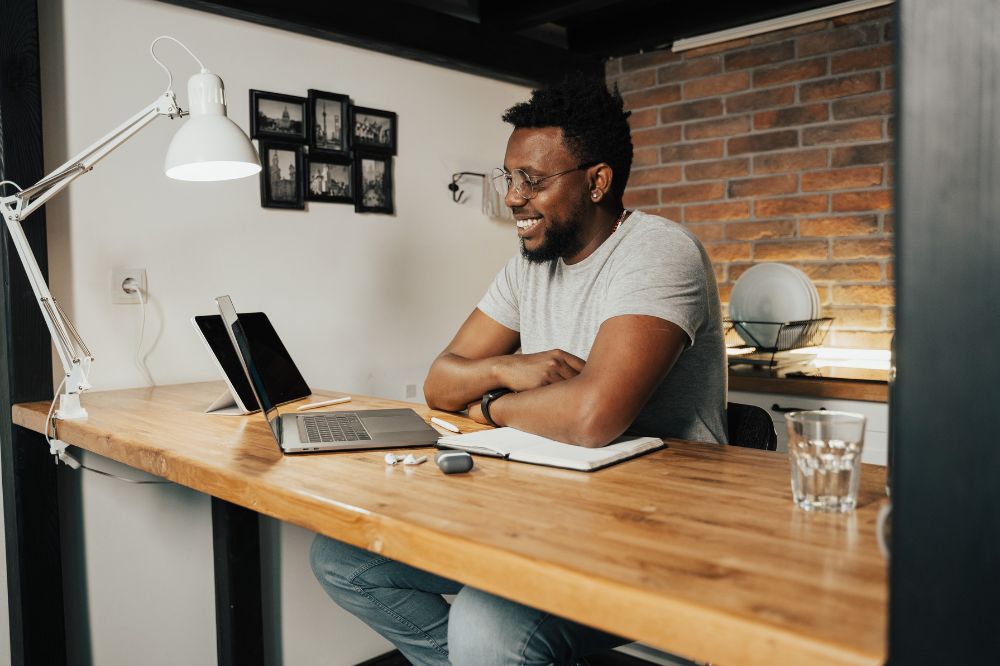 Use Audio When Cross Promoting Your Content
Here are some of the best strategies for using audio for content cross-promotion.
1. Connect With Content Collaborators
One of the best ways to cross promote content is to collaborate with other brands. To do this, you will need to find a brand that is not a direct competitor but shares a similar audience or target market.
For example, if you have a podcast about healthy cooking, a potential brand to collaborate with could be a podcast about fitness. Both audiences share the same interest (a healthy lifestyle), but the brands aren't in direct competition, but rather, complement each other.
Once you have found a partner (or partners), you can come up with a strategy to cross-promote each other's content to each audience. This is a win-win situation.
You could each run an audio ad segment on the different podcasts or you could collaborate as guests. Make sure a link to your brand or product is included in the collaborator's podcast description. This can help you send high-quality traffic to your site.
2. Run A Live Event
Live events are a great strategy for cross promoting content. They also present a great opportunity to generate some quality audio content for your brand.
One of the best ways to do this is to run a webinar series. You can create an ongoing series, where you invite guests from other brands and talk about topics related to your niche. Again, these brands should share a similar audience to you.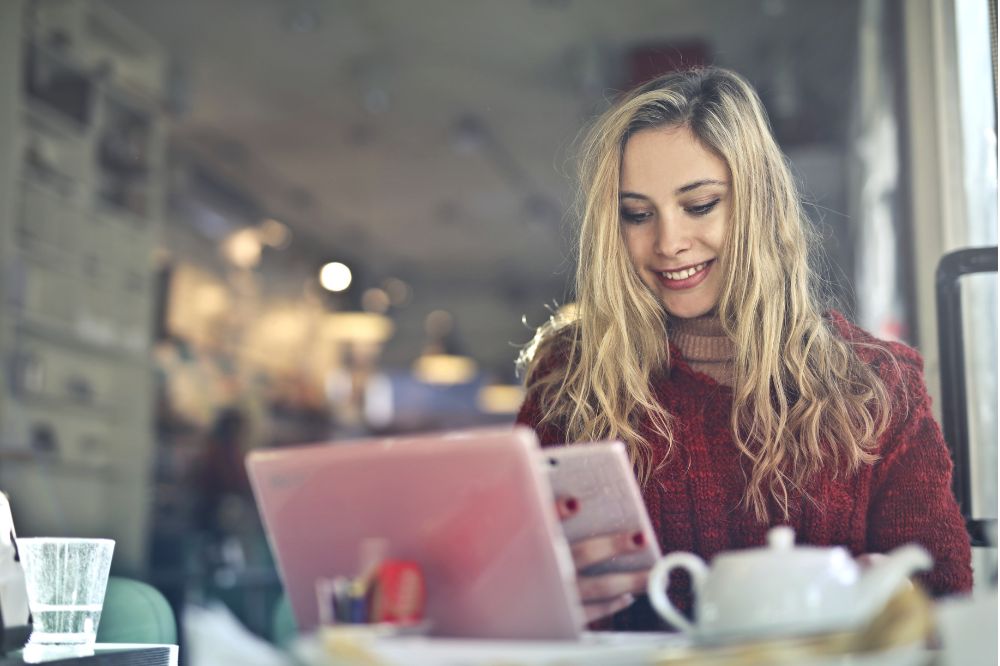 You can also run the event live on a platform like Zoom or Riverside, and record it for future use. You can then easily take the audio from the recorded webinar and turn this into a podcast episode.
3. Cross Promote On Your Different Channels
Once you have a finalized piece of content, you can easily use your other marketing channels to cross-promote it.
Podcasts are a good option as they are relatively easy to start. It doesn't require you to purchase a lot of equipment, and podcasting makes it easier to expand the reach of your existing content.
Any written content you already publish, such as a blog or newsletter, can act as a rough outline for talking points on a podcast. Use these content topics and ideas to record a simple podcast.
In the podcast, mention your source content on the topic, and leave a link to it in your description. Again, you are cross promoting the different channels you have to find new audiences.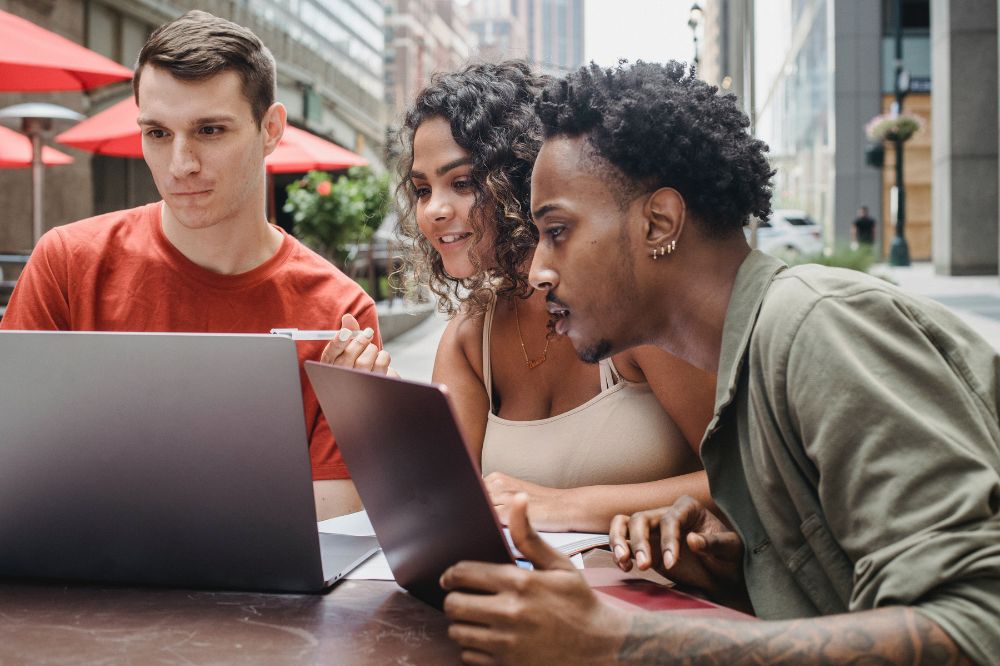 4. Run a Joint Giveaway or Product Bundle
This strategy involves partnering up with another business and running a giveaway where you both supply products or services as the prize. You could also create a product bundle and run this as a special offer.
You can then promote this through your audio channels, like your podcasts. If you have an audio marketing channel, you could even extend the reach by repurposing the content. For example, you could use a tool like Wavve to turn your audio content into engaging short-form videos. And then share it across all of your social media channels.
A joint giveaway is an effective strategy because everyone who enters is already interested in your products, so they will be easy to market to at a later stage.
Remember to include a lead capture form to enter the giveaway. This form will help you track the success of your campaign.
By doing this as a joint cross-promotional effort, you will be able to rapidly increase the size of the audience beyond what you would see normally.
Conclusion
If your content isn't getting enough traction and engagement, then running cross-promotional campaigns could be an effective avenue to grow your reach and expand your brand awareness.
You could collaborate with other brands to tap into their audience, run giveaway campaigns, or run live events. And leveraging audio content is one of the most efficient ways to collaborate.
The possibilities with cross promoting are endless but the concept works. The key is to understand your community and have conversations that inspire them to action.
Following these strategies, you will multiple your reach and influence more rapidly and efficiently than you could alone.
I'm the CEO of Wavve. I love encouraging creators and entrepreneurs to share their stories and lead with purpose.