Even if you're a brand-new podcaster, you probably already know how important it is to market your podcast on social media. But how exactly do you take an audio-driven piece of content (like a podcast) and market it on a social media platform that is purely visual (like Instagram)?
It may seem difficult, but there are tons of ways that you can effectively market your podcast on Instagram. And, when you do it right, marketing on Instagram has the potential to draw tons of new listeners to your show. One of the best ways to learn how to do Instagram well is by looking at other Instagram profiles and pulling ideas from their content. That's why we've pulled together a list of podcasters who are successfully using Instagram to grow their audience (and examined key takeaways from their accounts that you can use to guide your Instagram podcast marketing).
How These Podcasters are Using Instagram to Grow Their Audience
The Goal Digger Podcast, hosted by Jenna Kutcher, is a weekly live-workshop style business podcast that offers productivity tips, social media strategies, business hacks,, and inspirational stories to help listeners design their dream career. With more than 250k Instagram followers, it's safe to say that Jenna Kutcher has grown her podcast audience significantly by using Instagram.
Key takeaways:
Look at any post on Jenna Kutcher's Instagram page, and you're likely to notice two things very quickly: strategic hashtag usage and consistent engagement with her audience. When it comes to growing your podcast audience on Instagram, one of the most important things is to create a sense of community. By responding to at least a few comments on every post, you help foster that feeling.
And hashtags are equally vital for growing your podcast audience. After all, if you don't take advantage of hashtags, then all you're really doing is putting your content in front of the people who are already following you. By doing your hashtag research and using those hashtags on posts, you can reach an all-new audience.
True Crime Deadline, hosted by Matt Johnson (an Emmy-award-winning crime beat reporter), is a podcast that provides a first-hand perspective on cold cases, homicides, mysteries and murders that Matt has covered, followed, and still haunt him today.
Key takeaways:
Matt's Instagram page is chock-full of good content, and two of the main types that you see over and over again are podcast audio snippets and videos. Matt has tons of filmed interviews about different murders and cold cases on his Instagram feed. Video content like this is always great because followers get to actually see your face and watch you interacting with podcast guests (a more personal, visual element that you lose in the podcast format).
But it's also helpful to share audio snippets of your podcast episodes with your audience too, in addition to filmed interviews. Of course, that means you have to find a way to turn your podcast audio into visual content. For his podcast snippets, Matt uses Wavve. Wavve gives you the power to leverage audio content to create engaging animated videos perfect for sharing on social media. For an example, check out one of Matt's posts below.
The Skinny Confidential Podcast is hosted by Lauryn Evarts Bosstick, the entrepreneur & creator behind The Skinny Confidential, a blog, brand, podcast, and YouTube channel that reaches millions. She's joined by her husband and co-host Michael Bosstick, Co-Founder and CEO of the Dear Media Podcast Network. Together, they run The Skinny Confidential Podcast and interview world-class leaders, entrepreneurs, athletes, best selling authors, experts, & thought leaders.
Key takeaways:
Take one quick glance at Lauryn and Michael's Instagram page, and you'll see immediately that it looks nothing like the other accounts we've covered so far. Their content is completely on-brand for their show and, as a result, gives you a sense of the vibe and theme of the podcast immediately. They have an eclectic and eye-catching range of content, from podcast snippets to memes to quote graphics to Disney princesses and gold pills. Once you start scrolling, it's hard to stop.
Another very unique thing that Lauryn and Michael do is create a separate Instagram story highlight for each of their recent podcast guests. This feature makes it easy to see who they've had on and look through all of the content related to each guest in one spot.
So, Here's the Thing, hosted by Laylee Emadi, is a podcast for the creative entrepreneur who is looking for actionable education – without the fluff. This show covers topics ranging from growth strategy to self-care.
Key takeaways:
One of the first things you'll notice when you look at Laylee's Instagram page is just how visually appealing it is. She uses the same color palette for all of her posts and the same template (with a subdued blue border on the left-hand side) for every podcast episode post that all lends a satisfying visual symmetry to her grid.
Another great touch to her Instagram is her use of podcast guest quotes. She'll often throw in a graphic that includes a quote from a recent podcast guest. It's nice to be able to read bite-sized excerpts of interviews that give any newcomers a sense of what the show is all about.
The Blogging Millionaire is hosted by Brandon Gaille, who built his blog to over 1 million monthly visitors in less than two years after his first blog post. Brandon takes his expertise and teaches his audience the secret blogging strategies that pro bloggers use to grow their traffic and monetize their blogs.
Key takeaways:
Brandon's Instagram is proof that you don't have to take a ton of artsy pictures or glamorous selfies to run a successful podcast Instagram account. Instead, his grid is populated almost solely by information-laden graphics and quote images. It may not be filled with colors or have an artistic aesthetic, but the second you look at his grid you start learning.
This account is also proof that you don't have to fill your Instagram bio with tons of emojis or even a lot of information. Brandon's bio for The Blogging Millionaire simply reads, "Listen to my podcast, The Blog Millionaire, to find out how I got 2 million visitors to my blog last month." It includes two emojis pointing down, urging you to click below to find out more, and then the bio link. That's it. But it accomplishes the job of grabbing your attention and making you want to click.
Are you ready to use Instagram to grow your podcast audience?
Try using Wavve to turn your podcast audio into shareable animated videos! If you're brand-new to Wavve, you can create your first video today for free.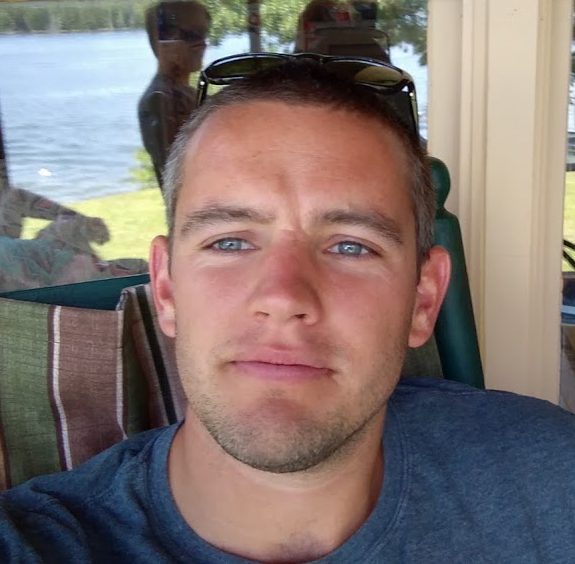 I'm the Founder of Wavve. I love building tools to help content creators better share their message on social media.