The popularity of podcasts is continuing to rise. In 2021, approximately 57% of Americans listened to a podcast, up from 55% in 2020. Businesses are taking advantage of this growing trend by making their own podcasts. If you want your brand to stay competitive in this evolving marketplace, you need a great podcast team.
There are many different applications for companies publishing podcasts — thought leadership, engaging customers, generating sales, discussing important topics, or giving bulletins to name a few. They're popular, relatively easy to make, and make for great communication with employees as well as future or current customers.
A particular benefit of podcasts is that they can be made at a low cost, giving a high return on investment. Despite this, there are challenges to making successful content and using your podcast to boost business growth.
To start with, you need to build a great podcast team. This guide will show you how.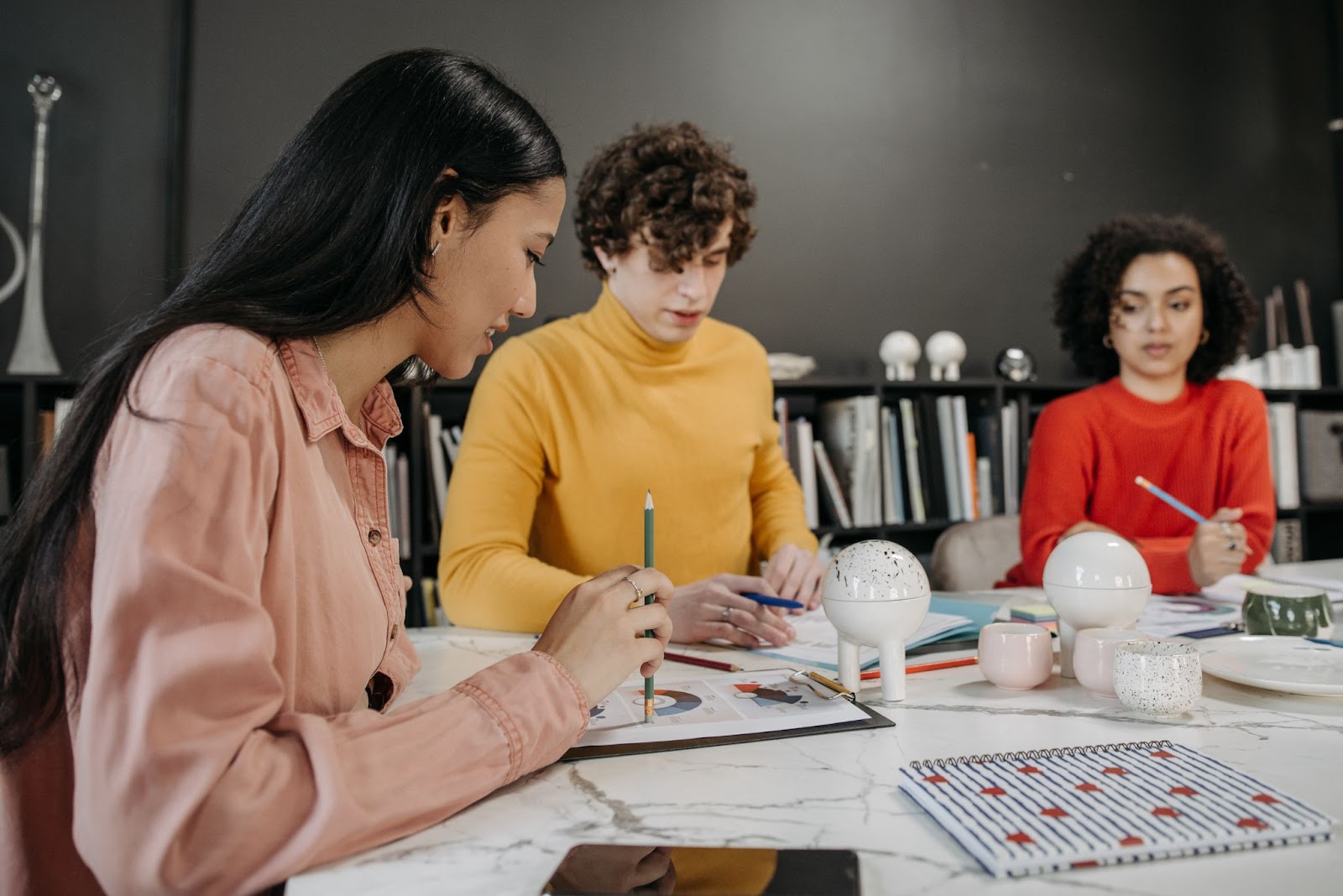 Building Your Team
If you've made sure you have the right tools to be a podcaster and you feel ready to commit, you need to build an efficient streamlined team. Once you have this team, you can start to think about how to impact growth.
So what's the recipe for a great podcasting team? Here's what you need:
A manager
An outreach and guest manager
A host
Writers and editors
An audio engineer
Graphic designer
Administrator/coordinator
Okay, yes it is a long list but don't be disheartened. At the very beginning, many podcasts often start with one or two members performing all the roles above (for instance, your host might also be a great graphic designer). It's worth looking for individuals who have skills to cover multiple areas.
Manager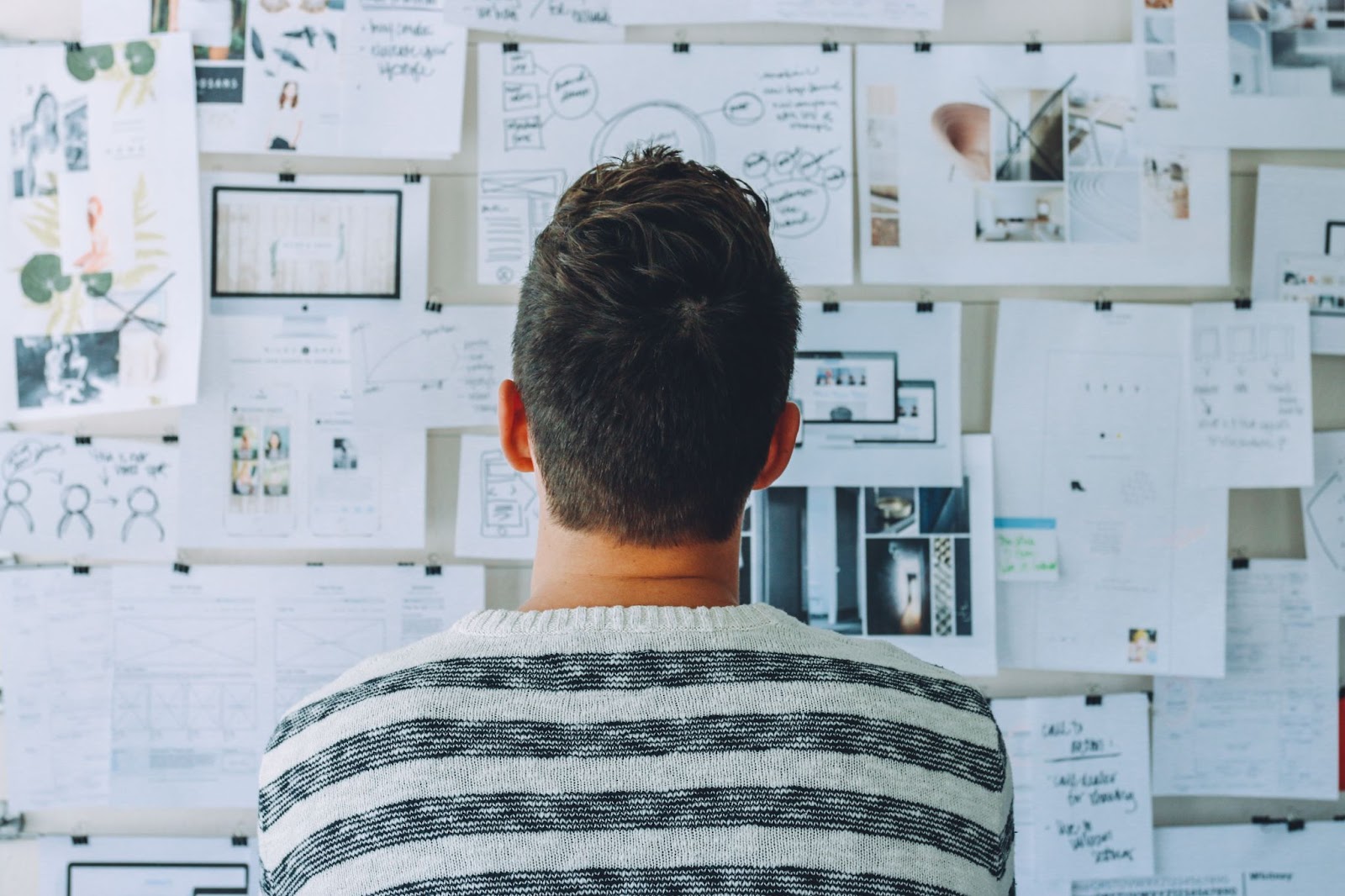 A team with no manager is like a ship with no captain — there's no direction or guidance. You're looking for someone who can oversee the whole operation. They need to be driven, focused, and dedicated to the creation of high-quality content. This also means keeping staff up-to-date on new ideas and maintaining their focus on production.
Podcasts can be made from anywhere. Since the pandemic, many managers now have experience in remote team management. Applying these skills means your podcast team can include members from around the globe.
If you have a release schedule (which you should), managers need to be able to work to the deadline to make sure listeners aren't disappointed. Around 40% of podcasters record an episode every eight to fourteen days for release. And 36% of podcasters record an episode every three to seven days.
Tip: Releasing often is good, but not if it's at the expense of quality. Make sure your release schedule matches your availability.
Outreach manager
Guests add extra depth and interest when it comes to podcasts. But how do you find people to be interviewed?
That's the role of your outreach manager. In the early stages, this might overlap with your general manager but as the podcast grows, it needs to be its own separate role.
Outreach managers focus on contacting individuals you want to talk to. They need to find guests that have something to say about your current content, who excites listeners, and who hopefully will bring their own audience base too.
The outreach manager can also manage platforms like PodMatch to help find great guests.
You'll also need a guest manager — though this role can overlap heavily with the outreach manager. Rather than just arranging guests, this manager needs to be aware of who is coming, why they are coming, and what benefits their presence has. Then, the guest manager can use this knowledge to steer the conversation in the right direction and have discussions that benefit your business with them.
The host
You've got the behind-the-scenes leadership. Now you need someone to fulfill that role on-air. They need to be personable, interactive, engaging, reflective, insightful – the list goes on. Finding a host can be one of the most challenging parts of creating a great show.
Hosts need to be committed to developing a brilliant podcast, but they also need to be able to converse well with guests and listen to input and ideas from other members of the team.
For a business podcast, you need someone who knows their stuff. Look for individuals who are dedicated, passionate, personable, and driven. These skills should come across in their tone of voice and the way they conduct themselves in a recorded conversation.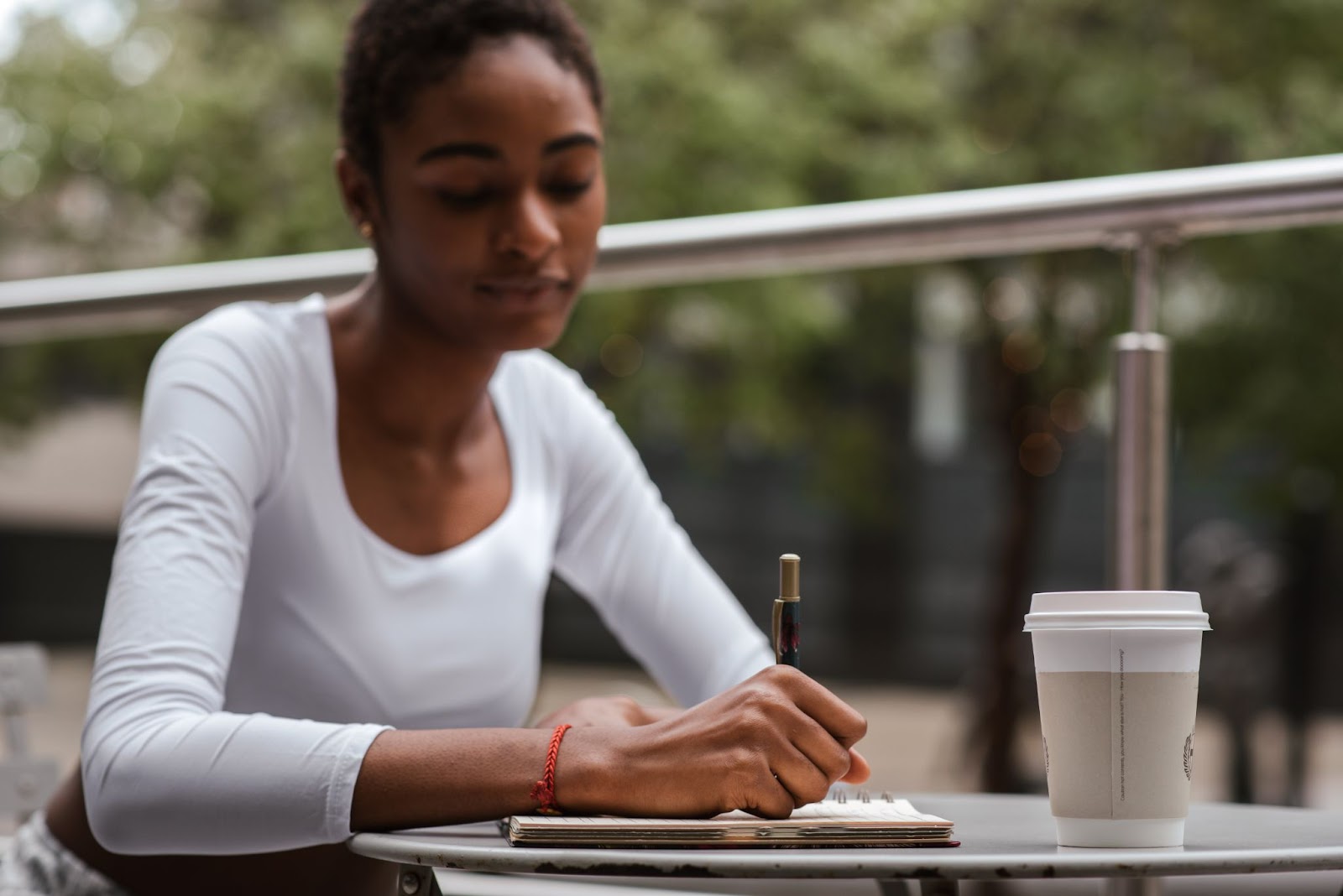 Writers and editors
Having a script is very important when it comes to producing a podcast. It gives direction and clarity to the discussions, as well as ensuring a consistent tone of voice.
If you overlap your podcast team with your content team, they can also provide continuity across different platforms. That means matching social media posts and concurrent blogs.
If you really want to expand, it's worth seeking out writers familiar with SEO, helping your podcast get found and thus, listened to.
Audio engineer
Having the skills and knowledge to operate the hardware and software available to podcasters is key when producing. Whether it's sound-balancing or simply turning a flitting chat into a smooth, well-timed, and directional conversation, audio engineers are a must-have for a professional podcast.
Many podcasts also include an intro or outro, music, environmental sounds, and at a more successful level, advertisements. Having an audio engineer add these aspects to your show is a great way to make it feel professional. Podcast hosts like Captivate are now even making it easier to insert ad spots dynamically without any editing required.
Tip: Ask your editor to save off several 15 second to one minute highlight clips (mp3s) to use in promoting your show. With all that time spent editing, there is no better moment or person to make these choices than the editor.
Graphic Designer
To engage people in your podcast, it is a great idea to have eye-catching graphics for your podcast cover and episode thumbnails. These can then be uploaded to social media, your website, or newsletter and help develop your brand identity. Consider investing in:
A high-quality logo
Consistent typography
Professional photos of your hosts/guests
Many podcasters are also looking to turn their audio into video for sharing on social media, whether it be entire episodes or highlight clips. It can be helpful to have a designer to create infographics and images to complement conversations and your podcast aesthetic in the various social media formats.
Tip: Ask your designer to give you the same images in vertical, horizontal, and square formats.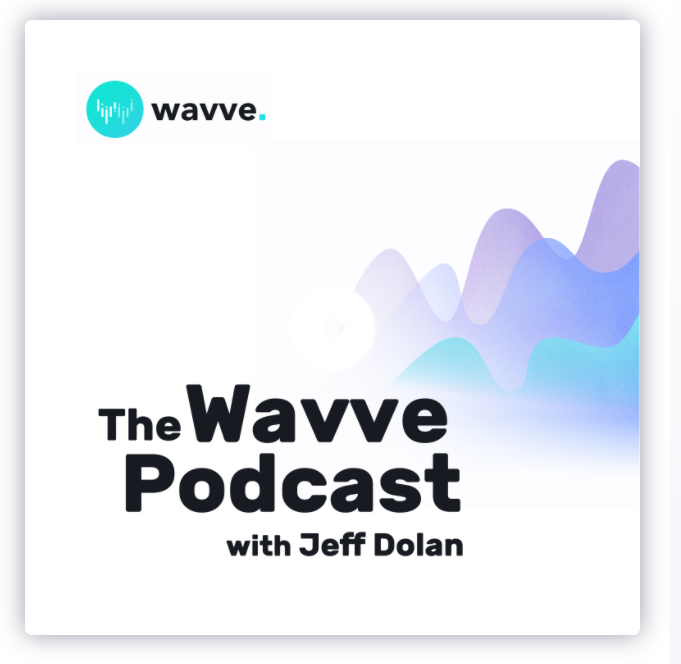 Administrator
Having an administrator means that the smaller tasks which need to be done every day get completed. Sending emails, checking or posting to all the social media platforms, and interacting with consumers are great ways of maintaining engagement in your podcast.
These smaller tasks, which are incredibly important, can be done by an administrator.
Using a workflow management tool can help them stay focused and organized in their role.
When your podcast begins, it may be easy for anybody to perform this role. However, as you grow, you will need to focus on the other aspects so reducing the load by finding an administrator can help a lot.
Using Your Podcast For Business Growth
You've managed to assemble a team — so what's next?
When it comes to using your podcast to grow your business, you need to identify priorities. Here are five key points to think about when creating your show.
Promotion
Promotion is key when it comes to growing your business through a podcast. The conversations you have offer organic opportunities to discuss the positive applications or impacts your product has. Being able to share stories and customer reviews with listeners can improve sales.
Guests
Inviting the right guests onto your show increases audience engagement. It opens different topics of conversation and improves communication with external businesses. It may also widen the target audience if listeners are interested in who you are interviewing. More listeners means more potential customers.
Scheduling
Developing a release schedule for your podcast improves audience engagement. Helping consumers know what's happening next and when it's happening can improve the buzz around your production. It also means regular listeners will check back in whenever there's a new episode — meaning it's a great time to release new products or announce new services.
Brand identity
Concentrating on your brand identity helps customers understand who you are. When listeners have a personal attachment to a company they are more likely to shop with them, increasing revenue. Make sure to include links to your website, which offers guided selling, in order to improve sales.
Calls-To-Action
Podcasts are a great platform for giving current news and bulletins about your business. A call-to-action is simply asking your listeners to do things that will help you grow. Ask them to come to events, engage with your social media, give feedback via email, or simply talk to their friends about it. These will all help to improve traffic through your social media and podcast and will increase your customer base.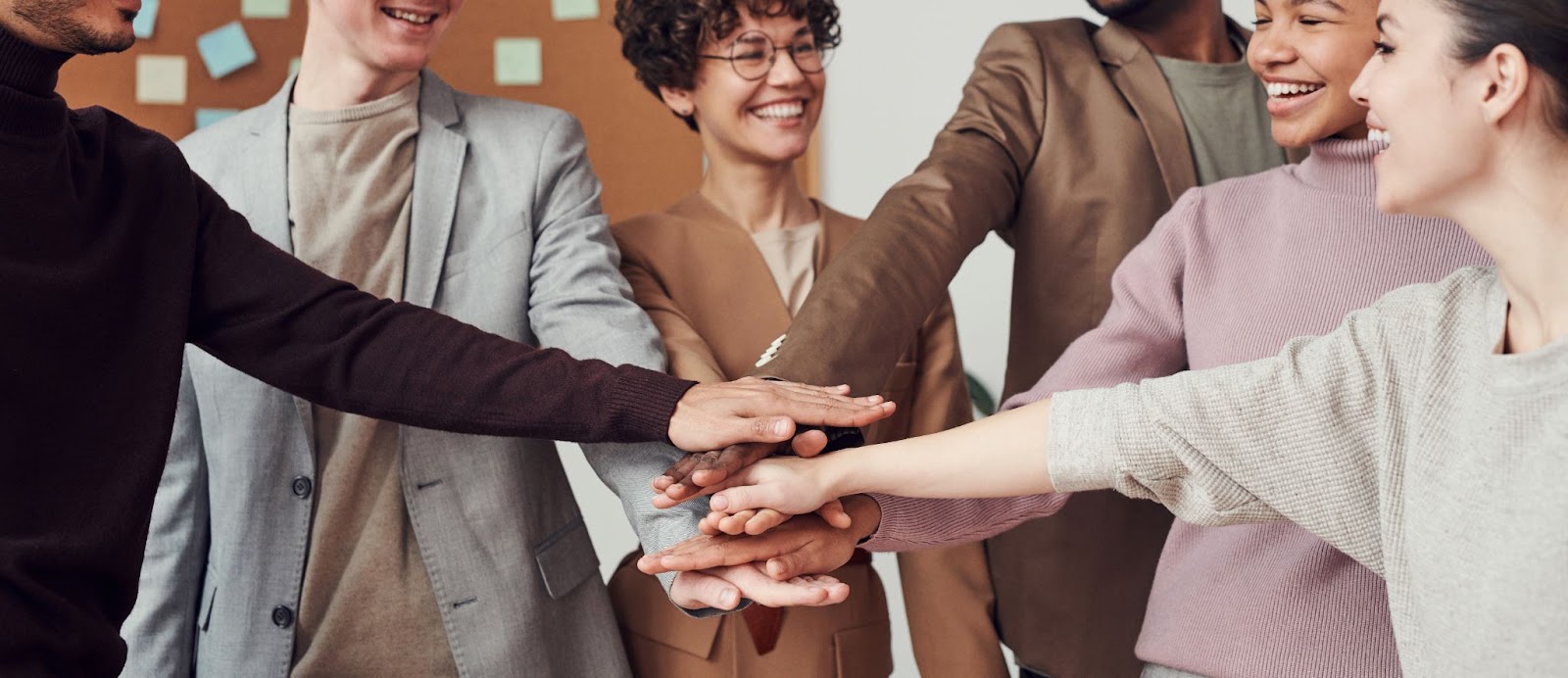 Final Thoughts
Creating a great team that works together effectively is important to create an organic, natural podcast. Collaboration can sometimes be challenging but using the right team communication tool can help greatly. It helps people stay on the same page and highlights the direction you want for your production.
Podcasts are a modern approach when it comes to a growing business. The benefits are clear: low cost, great return on investment, and highly customizable. Your content is your own asset. With more people than ever listening to podcasts, it is a great idea for any business to start thinking about making one.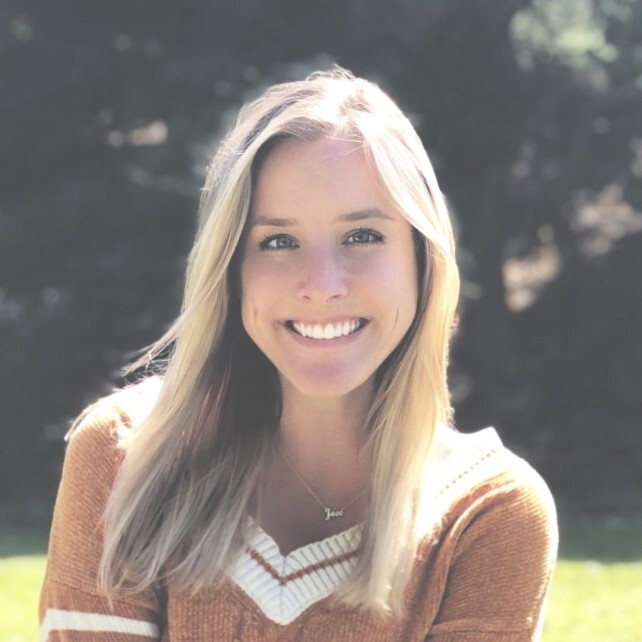 Jessica Day is the Senior Director for Marketing Strategy at Dialpad, a modern business communications platform with cloud PBX system that takes every kind of conversation to the next level—turning conversations into opportunities. Jessica is an expert in collaborating with multifunctional teams to execute and optimize marketing efforts, for both company and client campaigns.