how to turn clip audio and make podcast videos to promote on social media
Newsflash: Podcasting is officially blowing up. According to this article from Fast Company, there are now over 525,000 active podcasts and over 18.5 million episodes. More and more businesses are also joining in on the action as podcasting continues to cement its place as a staple strategy for content marketing. 
If you are a content creator making a podcast, you may realize that with so many shows in production, it's has become essential to have creative & visual ways to promote your podcast online (especially on social media).
Creating podcast videos from clips of your show is one of the best ways to expose social media followers to your content and create more engagement around your podcast. Take a look at this podcast video example on Instagram that Rosie Acosta creates with Wavve for her podcast "Radically Loved": 
As you can see in the post statistics, this podcast clip turned video generates a large amount of engagement with her followers. The video has almost 2,000 views, hundreds of likes, and multiple comments. While this post may or may not have resulted directly in podcast download clicks, it got almost 2,000 viewers on social media introduced to this podcast episode. 
Also, notice how the waveform animation (created with Wavve) helps the viewer understand there is audio included in the post.
What you need to make a podcast video with wavve
If you have the following materials on hand and 15 minutes to spare, you can easily use Wavve to create a podcast video and share it on social media: 
An image (ideally containing assets that depict your podcast episode, brand, and how to listen.. I like Canva.com for this)

An audio file version of your podcast (mp3, m4a, etc.,).

A Wavve account.

Places to share your podcast video (Your website, Instagram, Facebook, etc.,)
How To create a podcast video with wavve
Visit Wavve.co and signup for a free account. Be sure to check our Pricing Page and understand the limits of our Free Plan.
Head to the My Cards page and click add card. Your card design allows you to determine a background image, waveform animation style, text, and more. The first step is determining a card size. Horizontal is best for Youtube, Square for Instagram & Facebook, & Vertical for Snapchat & Instagram.
Upload a background image for your podcast video:

Choose a waveform animation and custom the card to your liking. FYI – You can resize, position, & pick a color to customize your waveform animation:
Save the Card and head to the "Create" Page.

Upload the audio file that contains your podcast episode.

Trim the file to the short, significant segment that fans will love. Click Generate.
Download & share your podcast video anywhere that supports video uploads. Twitter, Facebook, Instagram, and LinkedIn are all great places for your video.
READY TO GENERATE WAVEFORM ANIMATIONS FOR YOUR AUDIO?
Sign up for a free Wavve account here: https://app.wavve.co/signup
Want more info? Visit our website to see how Wavve makes it easy to turn audio into custom-branded, animated videos for social sharing.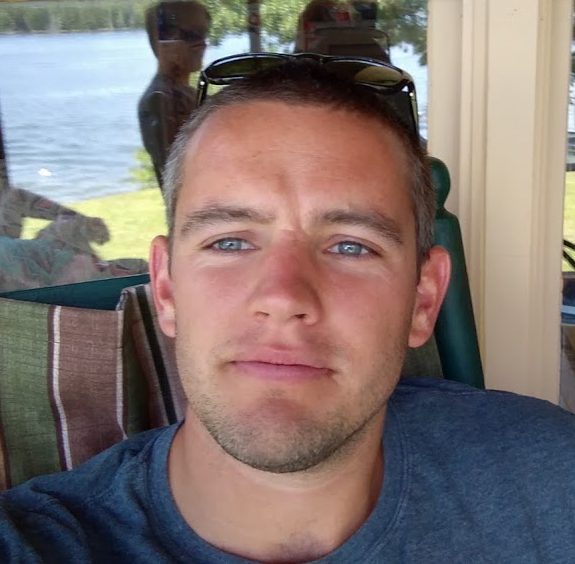 I'm the Founder of Wavve. I love building tools to help content creators better share their message on social media.