Learn how to use audio to collect and share powerful customer testimonials with wavve
I was at a conference in 2016 and had to pleasure to hear Dave Ramsey speak on his approach to marketing. His 1-hour keynote on being the guide, not the hero, forever changed my mindset on marketing. If you have ever listened to The Dave Ramsey Show, you know they place a huge emphasis on sharing testimonials of how his listeners have climbed out of debt.
Customer testimonials are the essence of being a guide, not a hero. No one cares how great you are. They want to hear how successful your customers have been because of you. 
While written testimonials are a great place to start, capturing an audio recording from your customer explaining how they have been successful with your product or service is extremely compelling. Audio is a medium that easily expresses emotion because it creates a direct connection between the speaker and a listener. Take a listen to this example from Indie Law (video created with Wavve). 
I love her response when asked how Indie Law's legal assistance has helped with her business: "It's given me… major backup". You could build a marketing campaign just around that! By listening to the customer's side of the story, Indie Law doesn't have to convince us how great they are. We know they are an incredible legal service for independent entrepreneurs because of our peers told us so!
As you listen to the testimonial, you can hear how the customer feels and feel the emotions around her situation, the solution provided by Indie Law, and where she is now. 
As you can hear, audio testimonials can be powerful. Luckily, they aren't that hard to collect and Wavve makes it easy to share audio testimonials on social media or your website. Here is how to do it. 
How to collect audio testimonials and share them on your website or social media

 
Step 1: Collect the audio for the customer testimonial
There are a lot of ways to record audio online. You can either have the customer record an audio snippet on their own or you can host a call and record audio of your conversation with the customer. Everyone is going to have their own preference on how to tackle this so we provided a few different ways below to do this and their corresponding links:
Have The Customer Record An Audio Snippet
How to Record Voice Memos & Audio on iPhone
This app makes recording from an Android device a breeze.
Set Up an Online Session To Record Audio
Record Skype calls, Google voice calls, or any other VoIP online calls on PC or Mac: Recording Calls on Your Computer Using Audacity
For mobile: Record high-quality audio with up to seven friends, anywhere in the world, right from the Anchor app. Available for free on iOS and Android.
Step 2: Create a shareable post with a Free Wavve Account and custom design
Once you have the audio file that contains the customer testimonial, now you can turn it into a shareable video that includes an image, waveform, and text (Like this).
Create a free Wavve account and upload a background image to your custom card design:
Head to the My Cards page and click add card. Your card design allows you to determine a background image, waveform animation style, text, and more. The first step is determining a card size. Horizontal is best for Youtube, Square for Instagram & Facebook, & Vertical for Snapchat & Instagram.

Upload a background image:




Choose a waveform animation and custom the card to your liking. FYI – You can resize, position, & pick a color to customize your waveform animation:

Save the Card and head to the "Create" Page.
Step 2: Upload The audio file and create a video file
Upload the audio file that contains the audio you want to share.

Trim the file to the short, significant segment that fans will love. Click Generate.
Share your video directly to Facebook or download it to your computer and share manually:
Now that you have an mp4 video file that contains that audio testimonials, you can save it to your computer and share it anywhere that supports mp4 video. Post it on your blog, Youtube, Facebook, Instagram, & more.
READY TO GENERATE WAVEFORM ANIMATIONS FOR YOUR AUDIO?
Sign up for a free Wavve account here: https://app.wavve.co/signup
Want to see a video demo?  Click here.
Want more info? Visit our website to see how Wavve makes it easy to turn audio into custom-branded, animated videos for social sharing.
Have questions, ideas, or want to chat? Drop us an email or find us on Facebook or Twitter @wavve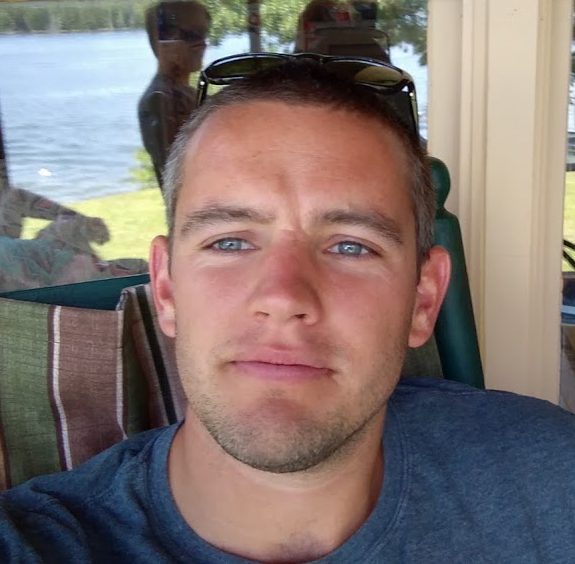 I'm the Founder of Wavve. I love building tools to help content creators better share their message on social media.