If you've just started a podcast, one of your main goals is to turn it into an income-generating hustle. Among the best ways to do this is to look for a podcast sponsor.
Getting a trusted and promising podcast sponsor deal is one of the greatest milestones for most content creators. It involves finding the right brand to work with based on your audience and agreeing on a mutually beneficial sponsorship agreement – all of which can be tricky to get done right.
In this guide, we'll cover some strategies you can use to find a podcast sponsor.
Why Are Podcast Sponsors Important?
A podcast sponsor is one of the quickest and most consistent methods to generate income from your podcast.
Podcast sponsors can also help you define your brand. You can create a deeper connection with your audience by partnering with the right ones. Relevant sponsors offer valuable deals or opportunities to podcast listeners that can help you add more value to your audience and entice them to listen to your show.
If you want to turn your podcast hobby into a revenue-generating business, then working with a sponsor is one of the best ways to do it.
7 Ways To Find A Podcast Sponsor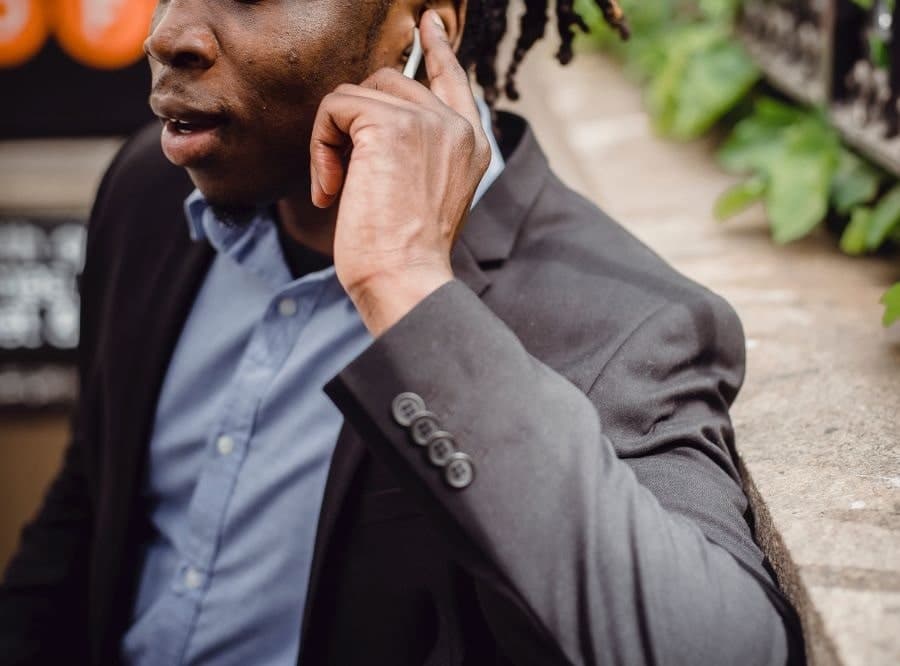 Finding a brand to pay for ad space on your podcast can be difficult, especially when it's your first sponsor. To help you out, here are some of the best approaches to attracting sponsors.
Strategy #1: Sell It First
The most common reason podcasters immediately dismiss sponsorships as a way of monetization is that they don't have any listeners.
And that's true for the most part.
However, there is one strategy that works time and time again for those starting from scratch. If you niche down.
How much would a large company pay to get in front of their highly valued prospects?
And can it create relevant content that matters to these prospects?
If you answered, "a lot," and "not at all," you would get the gold start for today.
And the key to this strategy.
Let's pretend your podcast was about the future of medical device technology. You would interview the top doctors, administrators, and leaders buying and using it.
Don't you think you could then go to all the vendors in that market who want to get in front of those decision makers, and sell them a sponsorship in your upcoming podcast?
That hasn't even been released yet?
If you answered, "heck to the yes," you already have a gold star. Stop brown nosing.
Strategy #2: Know Your Stats And Audience 
Before connecting with any brands for a potential sponsorship, have plenty of information readily available about your audience and listener stats. This is the first point of call for any reputable brand interested in sponsorship.
The research or information should include your average listenership per podcast episode, your download statistics, and listener engagement stats.
Of course, you'll also need to provide information about your audience. Ideally, you should be able to show where your audience is located and what basic demographics they fall under.
By offering the clear audience and listener insights, you'll be in a far better position to connect and negotiate with the right brands.
Strategy #3: Pitch Directly To Brands 
The most straightforward way to find a podcast sponsor is to reach out to them directly.
Start by creating a list of brands that resonate with your podcast and audience. Ideally, this should include companies that already sponsor podcasts or videos.
Reach out to the brand's marketing department and propose a mutually beneficial deal. Be sure to highlight your listener stats and audience information, then give them an apparent reason why partnering with your podcast can be beneficial to them.
When pitching to brands, be prepared for rejections and negotiations. It can take a while before you find the right partnership.
Strategy #4: Utilize Podcast Networks to Find Suitable Sponsors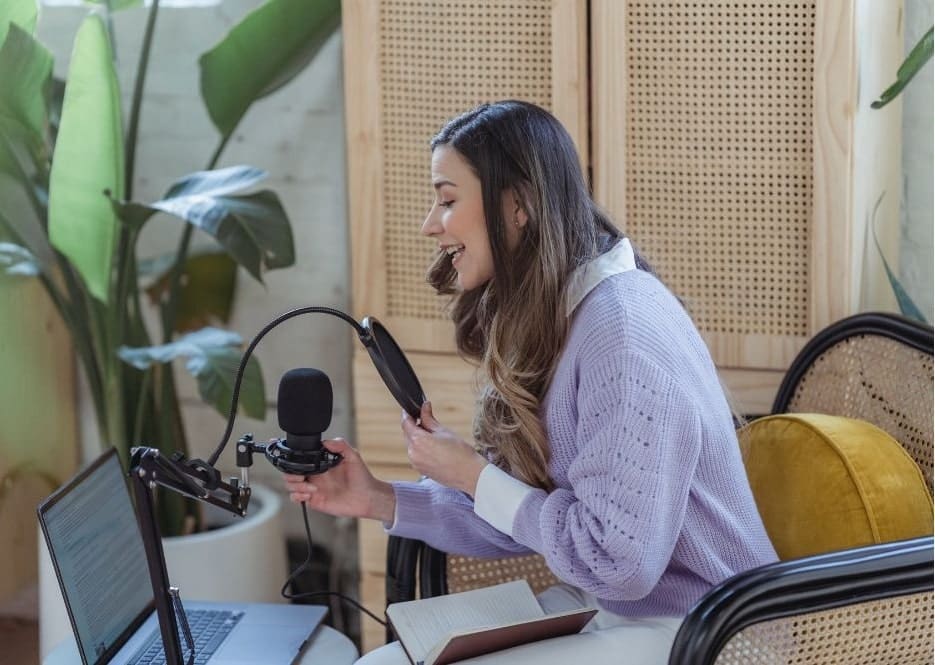 Podcast networks, like SXM Media, are a convenient way for podcasters to connect with sponsors. These networks do all the work for you, so you don't have to manually pitch and search for sponsors.
The downside of this method is that the network will require a percentage of the ad revenue in return. It is also likely that you will need a large following to join these networks.
Strategy #5: Consider Affiliate Marketing for Podcast Sponsorship
This is not technically a podcast sponsor, but it is a great way for beginners to generate revenue from their content.
Affiliate marketing is promoting a brand with a unique affiliate link or code and receiving a commission for successful sales. While this isn't always as lucrative as having a sponsorship deal, it is quite straightforward.
Many affiliate programs accept anyone with a website, social media following, YouTube channel, or podcast. In several cases, you sign up on the brand's affiliate page, and you're good to go.
Some popular affiliate options for podcasters include Amazon Associates, BarkBox, Skillshare, and Audible. Wavve also has an affiliate program.
Strategy #6: Join Ad Marketplaces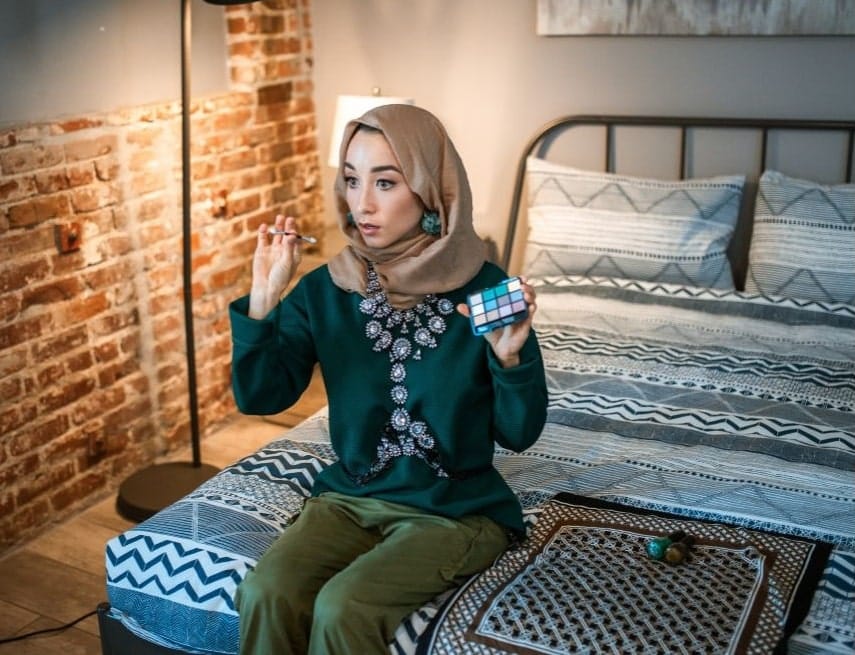 Podcast ad marketplaces are another great way to connect with potential sponsors. These are spaces brands use to discover podcasters and connect with the right ones.
You can set up a profile on popular marketplaces like Popcorn, Acast, Gumball, or Podbean Ads Marketplace. While each service works slightly differently, they all follow the same general idea of connecting content creators with brands in order to monetize content.
Be aware that the marketplace will also take a commission on ad sales. As always, ensure that you provide detailed insights into your audience's listenership to create the perfect collaboration.
Strategy #7: Market Your Podcast 
Marketing your podcast is more of a general best practice than a strategy for connecting directly with sponsors. The more you market and build a strong brand for your podcast, the easier it will be to attract and pitch to sponsors.
Focus on developing a solid social media presence, creating an attractive and user-friendly website, and considering expanding your podcast into other content mediums – like videos. All these efforts come together to attract key sponsorship.
Summary
Before looking for a sponsor for your podcast, always remember to have a deeper understanding of your audience. While it's always tempting to become the next Joe Rogan or generalist host, it's the hardest path to monetization.
With your niche and knowledge, you will attract the right brands that highly resonate with your show and help you tap into a sustainable market.
Finding a suitable sponsor will not only help you make money but will also let you develop your brand. Get this right, and your podcast will be on a far more powerful and sustainable path to success.
I'm the CEO of Wavve. I love encouraging creators and entrepreneurs to share their stories and lead with purpose.