Podcasting for education is an excellent teaching tool that will contribute to a meaningful learning environment for your students. With new, more advanced technology available, students are demanding more accessible and creative ways of learning.
As education is being revolutionized in this digital age, you don't need to be tech-savvy or spend a fortune to get started. By using just a microphone, a publishing app, and some great content, you're good to go.
Read on to uncover the advantages and best hacks of podcasting for education.
The Benefits of Podcasting for Education
1. Provides A Flexible Learning Experience
Podcasts provide a convenient learning solution as they let students listen whenever it is most conducive, in any location. Even when doing other activities, like walking the dog or doing housework.
What's more, podcasts are completely accessible and easily downloadable onto any smartphone or small device. Even better, all smartphones have a built-in podcast app for easy listening.
Once a student has subscribed to your podcast, they don't need to do anything else. As soon as you publish a new episode, it will be readily available on the app.
2. Accommodates Students Who Prefer Listening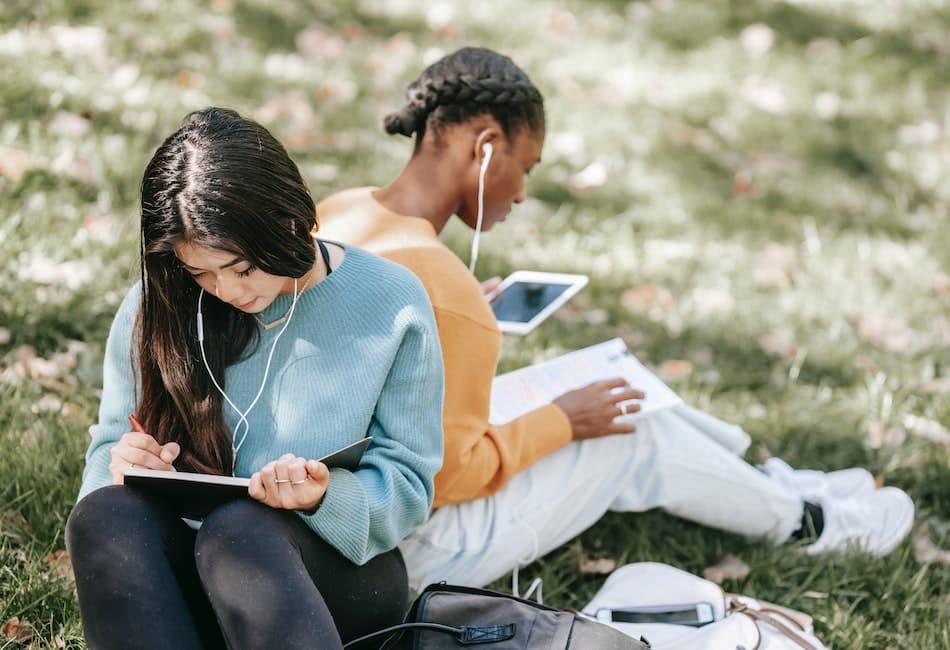 Gone are the days of staring only at dusty old textbooks in dimly lit libraries.
In order to accommodate different learning styles and preferences, you must offer students an approach that best suits them. Some may prefer sitting in a lecture hall and taking notes, while others may require an alternative, like listening to a podcast.
Furthermore, adapting to podcasting in education allows you to meet the needs of all learning types.
3. Allows Students to Catch Up on Lessons
Podcasts allow students to never miss a beat, especially when life gets a little hectic through juggling several tasks and deadlines.
Playing catch-up can be impossible if they don't have the right notes. By recording live lectures, you can easily turn them into a podcast. Therefore, students will always have access to the information they need for their coursework.
And consuming content at 1.5x or 2x speed is a game changer for many students.
4. Podcasting for Education Unlocks a Larger Audience
With podcasting, there are endless possibilities. What's remarkable about podcasting for education is that it doesn't matter where you are in the world. Simply send out a link, and students will instantly have access to your podcast education.
Nowadays, with tools like Wavve, you can even clip out key moments or lessons from a longer lecture to help educate students along the way. This will allow you to turn your podcast into fun video clips you can share on social media, in online communities, and as reminders and reinforcements to learning.
5 Easy Hacks When Podcasting For Education
Tip #1: Use Existing Podcasts Aligned with Your Lessons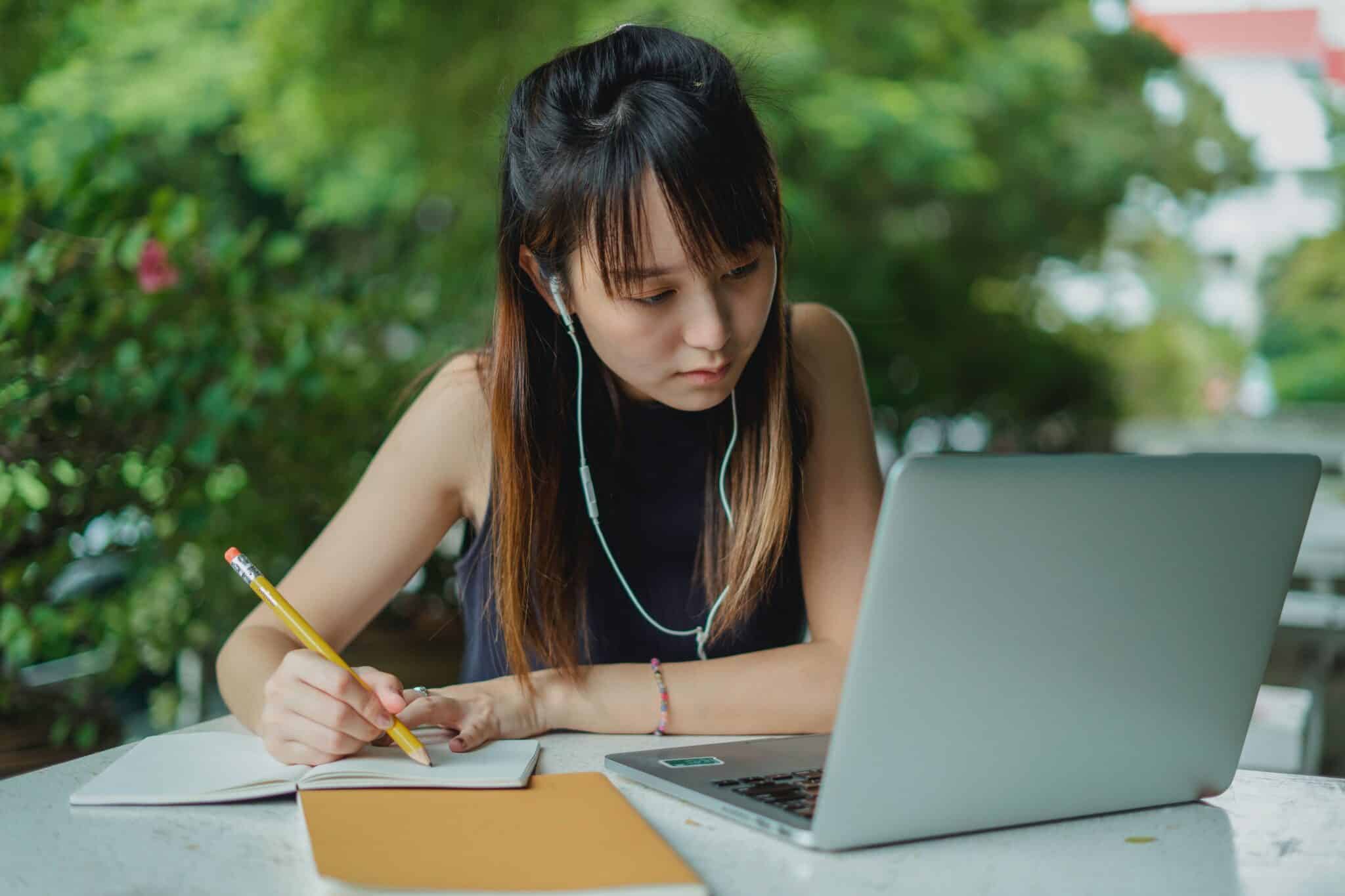 There is so much content out there already, why not take advantage of the 2.4 million podcasts readily available?
University students will relish the opportunity to listen to an expert on a particular subject area. Meanwhile, there are podcasts specifically aimed at high school students that help them study for upcoming exams, for example.
Conduct research to find a podcast in your relevant field that will best suit the learning requirements of your students. Discovering related material can also complement the educational experience and build on the knowledge you are teaching your students.
Tip #2: Invite Guests on Your Educational Podcast
Inviting a guest speaker is an innovative way to bring the content to life, engage with your students, and whet their appetites regarding a subject matter.
This is especially true if you are able to reach an industry leader or someone renowned in your field who will pique the interest of your students. It can even be someone who you heard guest on one of the podcasts you found.
Tip #3: Adapt to Different Learning and Mental Impairments
The ability to assist students with varying degrees of need is arguably the greatest benefit of using podcasts in education.
As a result, podcasts will offer a safe space to ensure more students feel included in the knowledge and information shared.
Tip #4: Encourage Students to Make Their Own Podcast Series
Facilitating student-created content in podcast form can be highly useful for many reasons.
It gives them the platform to take control of their coursework and express it in their own way, perhaps offering a more accessible format to their fellow students.
This can be done by posing specific questions, starting open discussions about the subject matter, constructing projects and presentations, and talking it all through on the podcast episode.
This avenue will motivate them to engage with the content and immerse themselves in the material. It can also instill an element of self-assurance while building their confidence.
Student-created podcasts can also boost teamwork and strategic thinking. These are all strong life skills that will help them in the future.
Tip #5: Repurpose Lectures When Podcasting for Education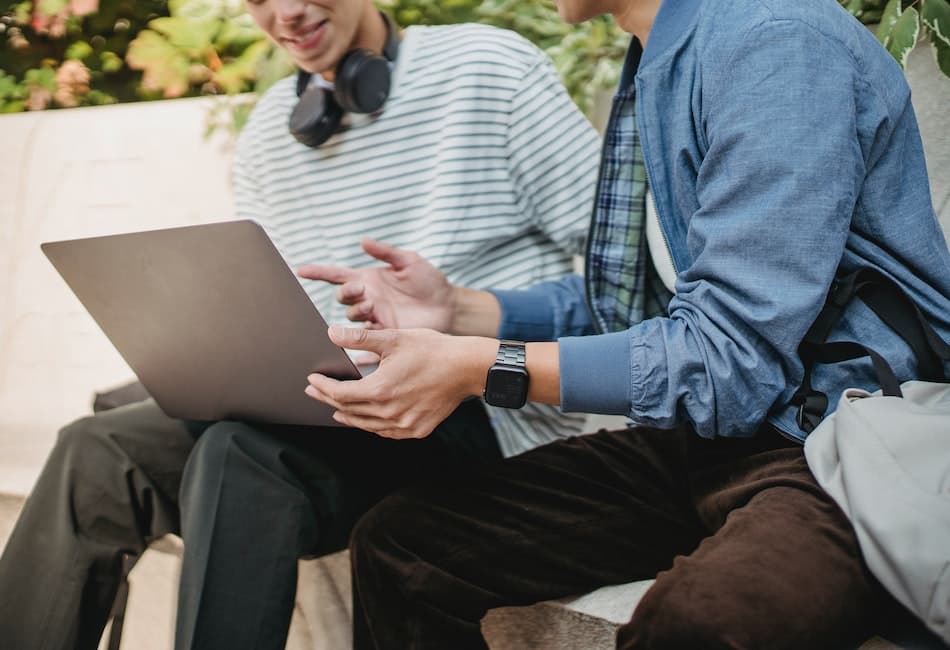 If you're already giving a lecture, why not turn on the mic and record it?
This is the simplest way to produce another episode for your podcast. Plus, it saves you time and effort.
And here's the best thing: instead of teaching the same content several times, you can just record it once and send it to all your students.
Conclusion
Podcasting for education is a resourceful way to enhance your lectures and provide an innovative learning environment for your students.
It allows for flexible learning, student engagement, and reaching a broader audience.
Create attention-grabbing podcasts by inviting guests, recording your live lectures, and using storytelling techniques. You can also encourage your students to get involved by creating their own podcast series, helping them get invested in the course material and take more out of their educational experience.
The key to podcasting success in education relies on an understanding of the medium and finding how it can effectively fill unmet needs in your classroom.
I'm the CEO of Wavve. I love encouraging creators and entrepreneurs to share their stories and lead with purpose.