Social media is one of the best places for lead generation. In order to capitalize on this, you need the right social media strategy so that you can reach the exact audience you are after with minimal effort.
Regardless of the industry you are in or which platforms you are active on, various lead generation opportunities exist within them.
Here are some of the most useful social media strategies to maximize your lead generation efforts without running pay-per-lead campaigns.
Top 6 Social Media Strategies for Lead Generation
1. Consider Hosting an Event as Your Social Media Strategy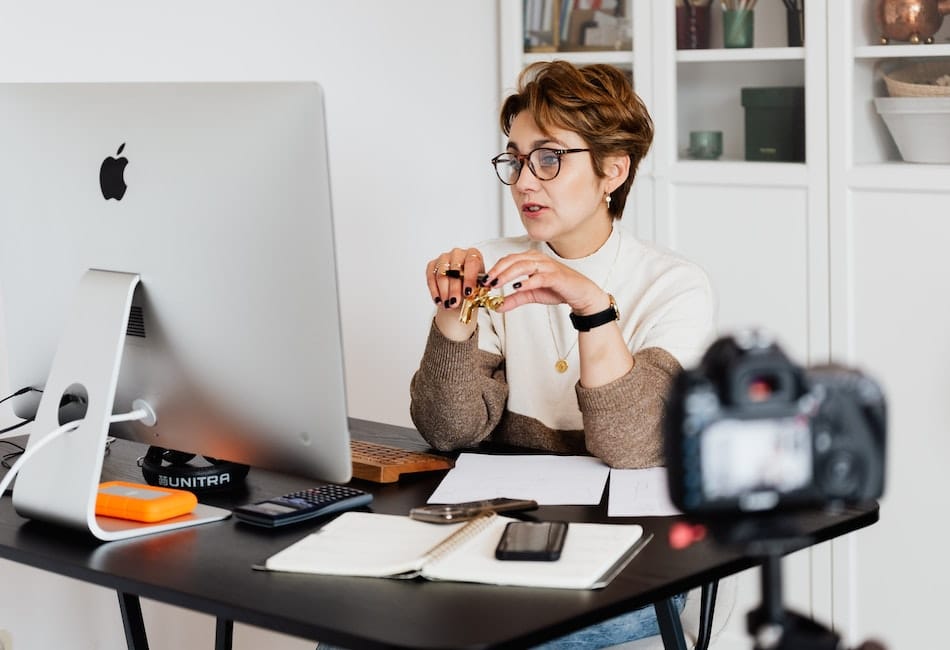 Hosting an event as your social media strategy has always been ideal for lead generation. Your business can run virtual events, like live webinars, where you cover a topic of interest for your target audience.
Work alongside another business or find special guests to collaborate with you on the event. This will make the event more intriguing while providing more value to your attendees.
It also means expanding your network of people who can help promote the event on social media for you to grow your reach to potential leads.
To do this, create a landing page for your event with a form that participants can fill out. Additional incentives to sign-up are always smart.
The benefit? When attendees sign up for the free event, your lead generation software can capture their contact information. You can then add this to your CRM.
Of course, only partner with recognized experts in your field who will complement the event and deliver the value promised to your attendees.
2. Use Enticing Gated Content
Sharing gated content with your audience is the most classic way to generate leads through any online platform. Despite opposing trends, it works. Social media offers many opportunities for you to pull this off. 
First, create valuable content potential leads will find interesting. This can be a podcast, an eBook, a video, a whitepaper, and more. Whatever the case, it has to target your audience's pain points and offer actual value.
Then, post the content behind a gated lead generation form. In other words, leads trade their email or other contact information to get the thing they want.
You can do this on a landing page and some social media platforms. For example, LinkedIn offers its own native lead-generating tool. 
Visitors will see your content and fill out the form to access it. Add their details to your CRM, and boom – you are generated leads!
This strategy works well for running paid ads in social media as you can target the ad to reach your exact audience. For example, you can run Facebook lead ads to utilize the platform's built-in lead generation forms.
3. Maximize Your Profile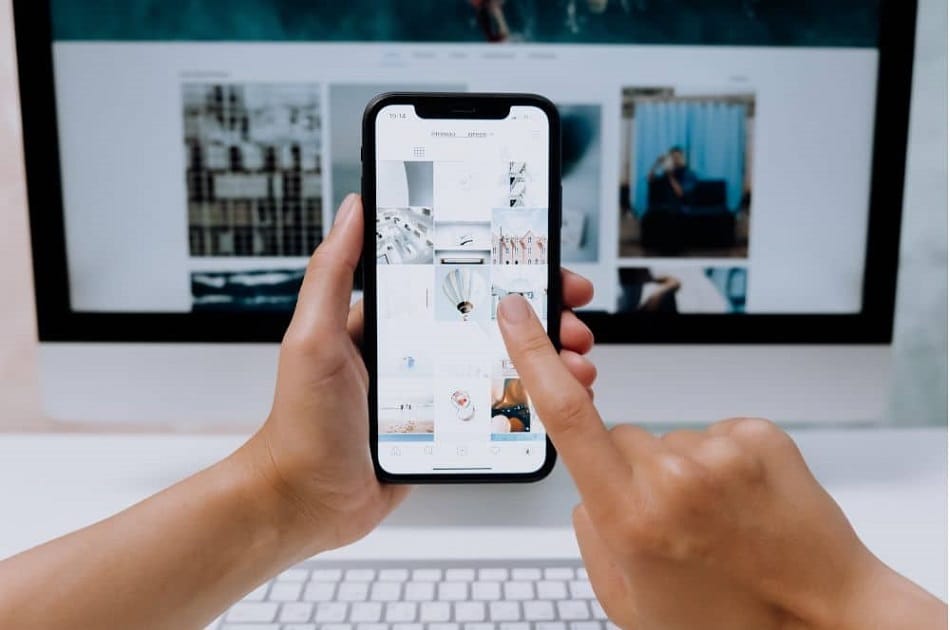 It may seem obvious, but far too many brands get this wrong. If you want to generate leads through your social media accounts, check whether they are properly optimized. They offer prime digital marketing real estate for your brand, after all.
First things first, make sure that your profiles have visible links to your website. This is essential for driving qualified traffic to your site. Ideally, this will be to a relevant lead generation page, such as a demo booking page or landing page offering gated content.
Ensure your bio provides what your business can do and how you can help. Lastly, make your contact details readily available.
4. Make Your Content Clickable and Use Strong CTAs
You will not generate leads if people do not click on your social media content.
Sure, generating a lot of awareness and likes is always a good thing. However, if your main goal is to use your social media strategy for sales prospecting, then you need to get the user to take action.
Instead, focus on sharing actionable content. This includes elements such as links to your products, other content on your site, videos, or courses. Whatever the case, ensure you incorporate a clickable element into your posts.
Of course, this needs to include a CTA, or call to action. End each post with a strong and appealing CTA, and you will be able to get your followers to engage and take action.
Without this, you will build an audience that is not sure where to go next. In other words, they will not become leads.
5. Offer a Course as Your Next Social Media Strategy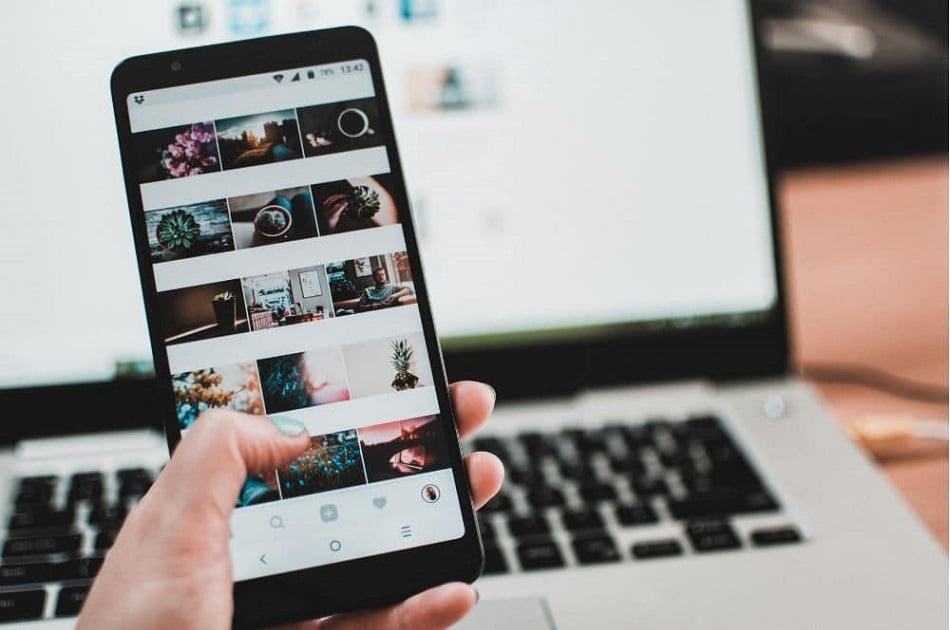 Educational courses are another compelling lead generation tactic. Use this social media strategy to share valuable insights and information related to your industry to build trust. Share your free course on social media and specify that people need to sign up to access it.
Users who sign up for your course will be added to your leads database. As long as it is relevant to your industry, it is a great way to generate qualified leads.
Not only this, but an informative course can also help to position your brand as an industry expert.
6. Take Advantage Of Targeting Tools
One of the biggest reasons to use social media for lead generation is because these platforms hold so much data on their users. This means that you can use these platforms for specific targeting.
Whatever social media strategies you use, social media platforms will try to display your content to the right target audience. Some platform use hashtags. Others use groups. Some organically share content that matches certain keywords. Try to uncover which platforms your target audience hangs out the most and how each platform gets content to them.
This way, you will leverage each platform's unique way to help your lead generation content find the right people.
Summary
While so many brands are on social media, not nearly enough use their platforms to their full advantage. Lead generation on socials is a delicate balance of being helpful and being salesy.
Follow these social media strategies, and you will easily generate qualified leads. Nurture these leads carefully to see how much social media can contribute to your sales.
I'm the CEO of Wavve. I love encouraging creators and entrepreneurs to share their stories and lead with purpose.